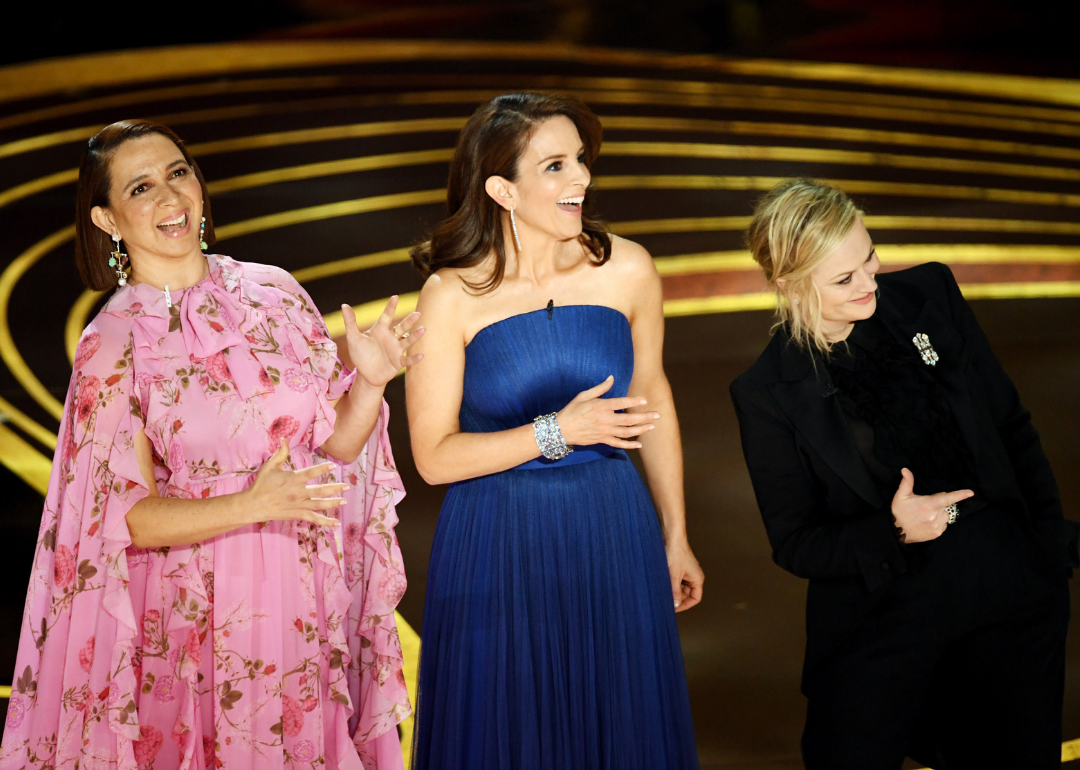 The Rat Pack, Brat Pack, and other celebrity friend groups
Kevin Winter/Getty Images
The Rat Pack, Brat Pack, and 20 other celebrity friend groups
On their own, celebrities have a magnetic draw that lands them on the covers of magazines, in gossip columns, and in conversations in living rooms and online forums across the world. When the world's biggest stars gather together, however, it's hard for even the most uninterested onlookers not to take notice.
From legendary posses like the Rat Pack of old to the leading ladies of "Saturday Night Live," and other star-studded crews of today, celebrity friendships are often the ultimate life of the party. Cameras flash when they're seen in public; when they hang out behind closed doors, the masses wish they could be flies on the wall. Some of the biggest celebrities in the world see their star power magnified by cozying up, collaborating, and partying hard with their rich and famous peers. Sometimes they gather on yachts with nine-figure price tags, in VIP sections of the world's hottest hangouts, or in exotic destination paradises. Other times, however, the world's elite cliques spend time doing everyday things or meeting to discuss upcoming projects. Many times, though, the celebrity elite live up to their reputations with all-night debauchery and hard partying in outrageous elegance.
Here's a look at the coolest cliques and crews in the exclusive worlds of rock stars, movie stars, models, Instagram celebrities, authors, artists, television heroes, and reality show stars who are famous simply for being famous. Although most of the multitudes will never share a drink or a dance with them, everyone can live vicariously through them.
You might also like: Boy bands to top the Billboard charts since 1980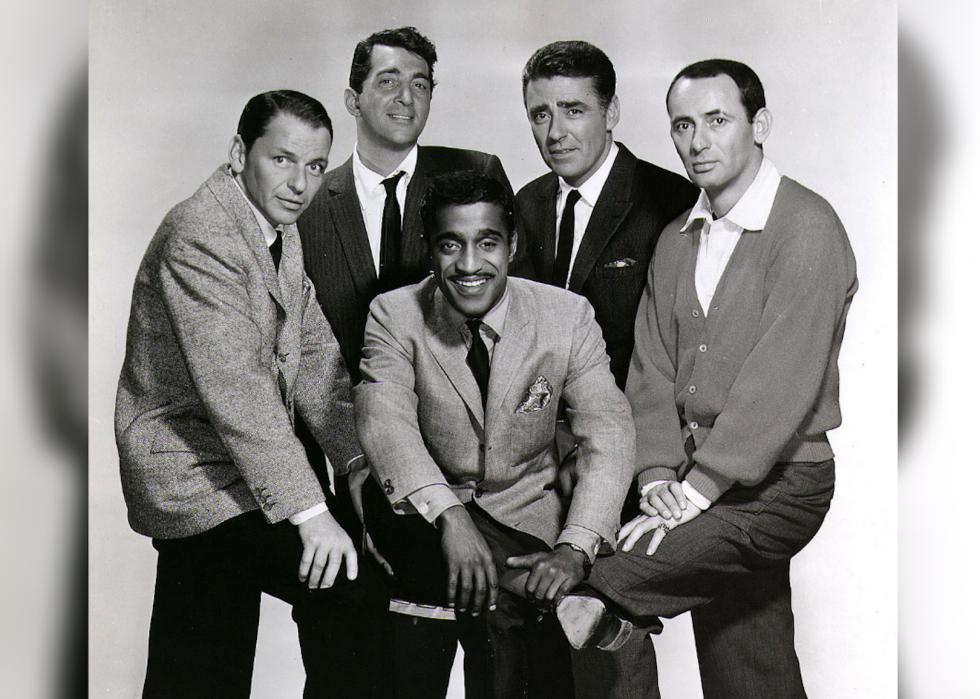 1 / 17
The Rat Pack
The Rat Pack was the undeniable king of all cool-defining celebrity posses. Based out of the exclusive Copa Room at the Sands Hotel and Casino in Las Vegas, the crew consisted of legendary entertainers Frank Sinatra, Dean Martin, Sammy Davis Jr., Joey Bishop, and Peter Lawford—but they never actually used the term themselves. The ultra-cool crew, who performed together on stage and starred in movies like 1960's "Ocean's 11," preferred to call themselves "the Clan" or "the Summit" during their heyday in the 1960s. The original Rat Pack was actually an earlier group of entertainers that included Nat King Cole, Jerry Lewis, Caesar Romero, and Rat Pack leader Humphrey Bogart.
2 / 17
The Frat Pack
The term "Frat Pack" was coined by USA Today in a 2004 article describing a group of friends and artistic collaborators who had launched an impressive run of hugely successful movies starting with "The Cable Guy" in 1996. The crew, whose films also include "Wedding Crashers" and "Dodgeball," usually consists of Vince Vaughn, Ben Stiller, Will Ferrell, Jack Black, Steve Carell, Owen Wilson, and Luke Wilson.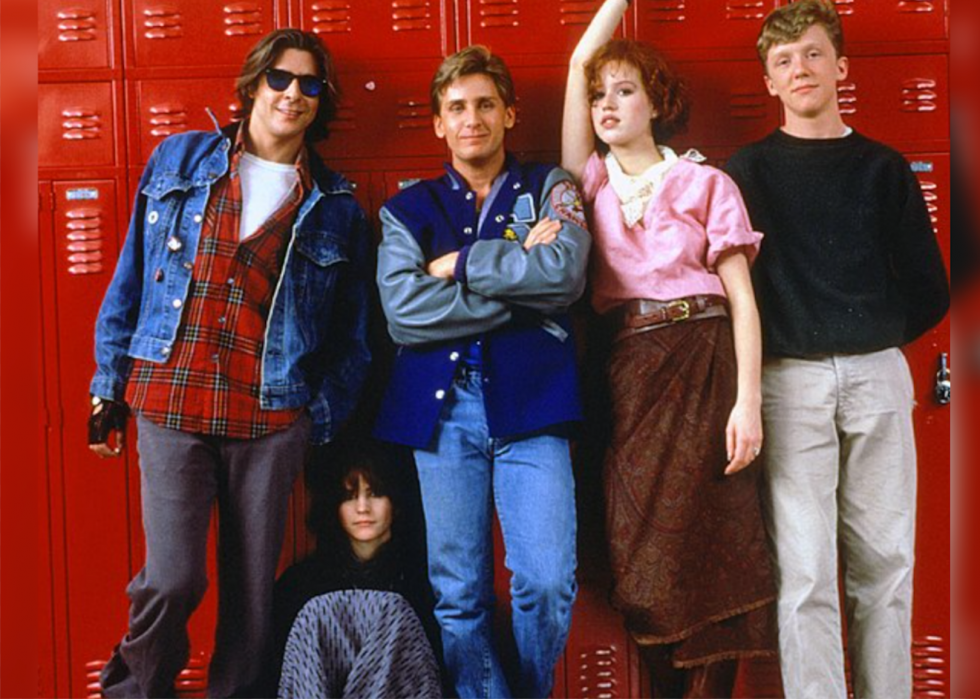 3 / 17
The Brat Pack
In 1985, New York magazine became the first publication to use the nickname "Brat Pack" to describe a group of young actors who rose to stardom through a string of decade-defining coming-of-age movies like "The Breakfast Club" and "St. Elmo's Fire." The core of the group consisted of Emilio Estevez, Rob Lowe, Demi Moore, Anthony Michael Hall, Andrew McCarthy, Molly Ringwald, Ally Sheedy, and Judd Nelson.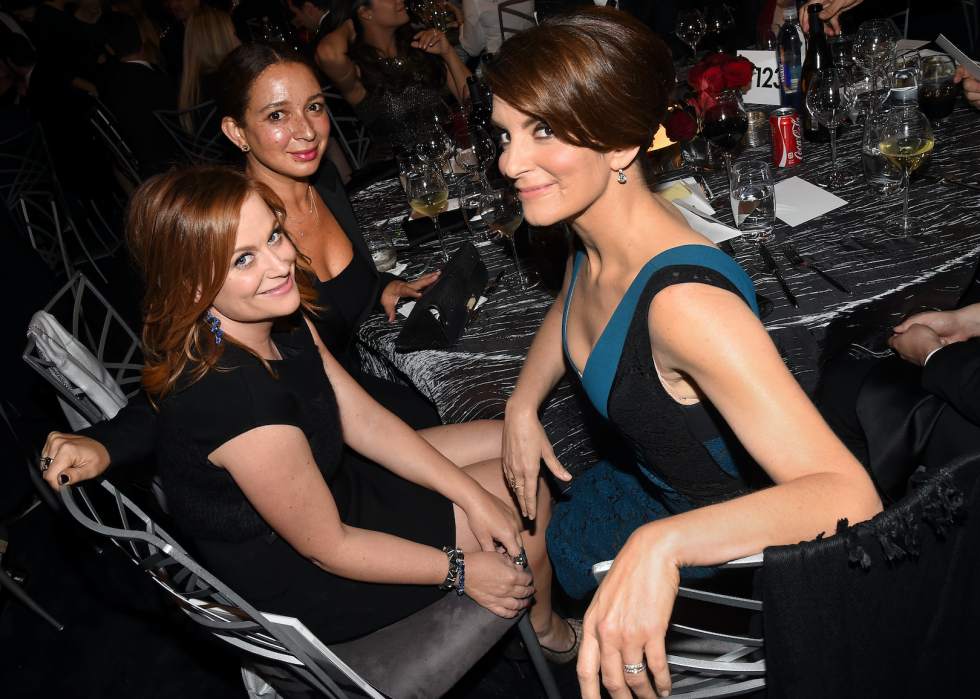 4 / 17
Michael Buckner // Getty Images
Ladies of 'SNL'
"Saturday Night Live" alums Tina Fey and Amy Poehler are the most visible members of a group of women who have been drivers of one of the most successful eras for women in the history of comedy—ultimately contributing to the transformation of "SNL" from a boys club to something a bit more inclusive. The gang consists of core members Kristen Wiig, Maya Rudolph, Rachel Dratch, Poehler, and Fey. The crew of tight-knit friends enjoys success on TV and in the movies, as writers and as actresses, on the stage and as hosts of awards shows and other prime-time events. They are also a political force to be reckoned with—their biting humor often targets the powerful.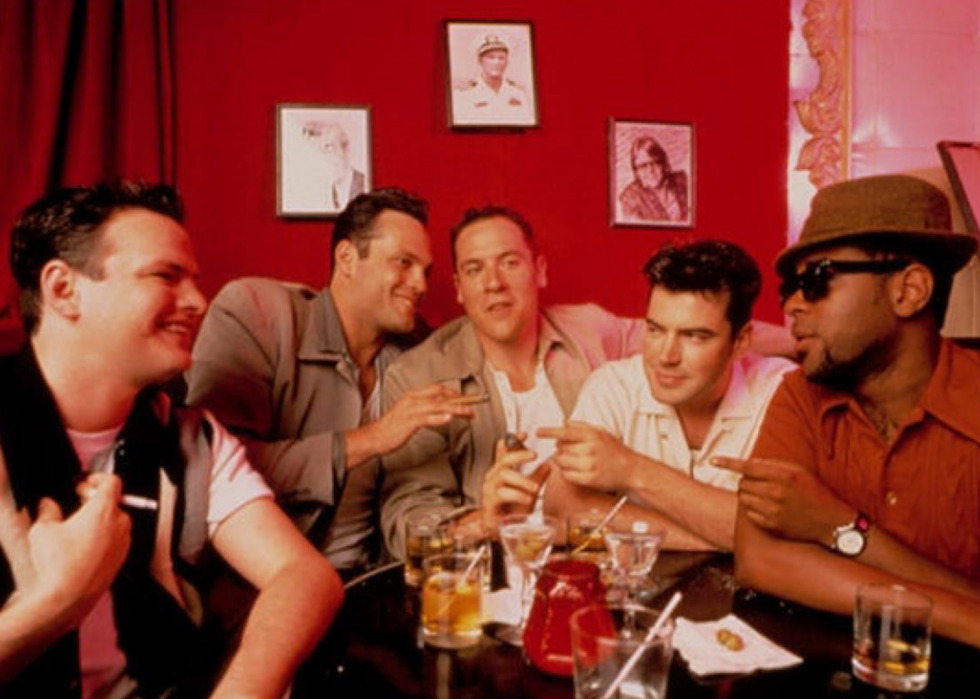 5 / 17
Vaughn, Favreau, and Billingsley
Jon Favreau and Vince Vaughn have been partners in one of Hollywood's most enduring bromances since they appeared together in "Rudy" in 1993, which they did before writing and starring in their 1996 breakout hit "Swingers." Before the pair met, Vaughn was already working with fellow child actor Peter Billingsley of "A Christmas Story" fame. The three would go on to become fast friends, frequent artistic collaborators, and one of the most successful trios in Hollywood.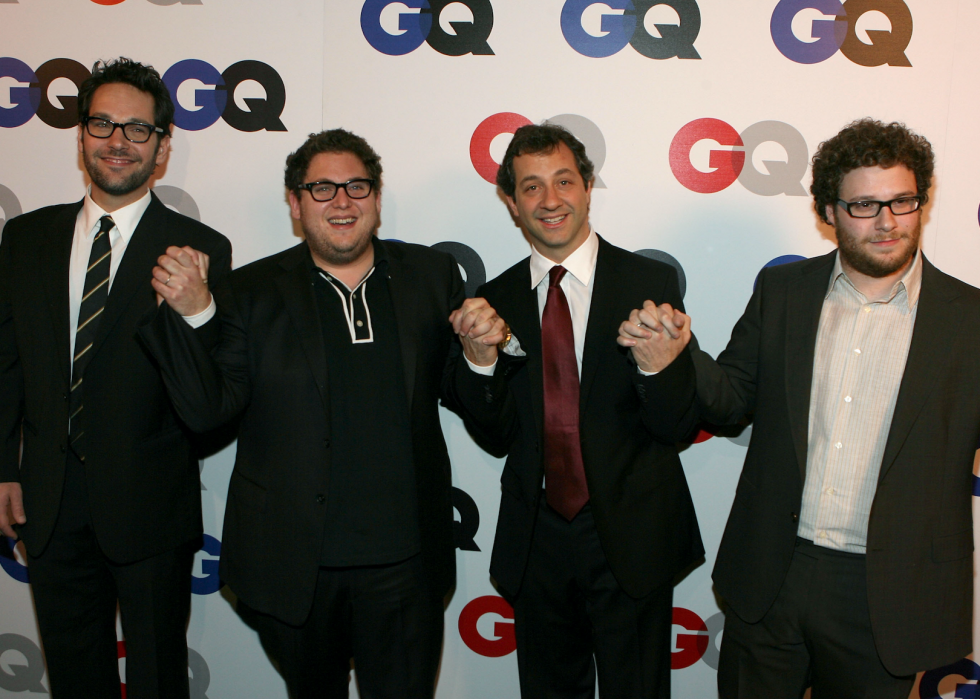 6 / 17
Frazer Harrison // Getty Images
Team Apatow
Named after director, producer, and crew leader Judd Apatow, Team Apatow, sometimes also called the Apatow Mafia, is considered by many to be a loose extension of the Frat Pack. Team Apatow was responsible for a run of commercial and critical hits that began in the 2000s and continue to this day. Seth Rogen, Jonah Hill, James Franco, Danny McBride, Jay Baruchel, Christopher Mintz-Plasse, Evan Goldberg, Paul Rudd, Michael Cera, Jason Segel, Craig Robinson, and Bill Hader make up the core of the crew, which has been responsible for blockbusters like "Knocked Up," "Superbad," and "The 40-Year-Old Virgin."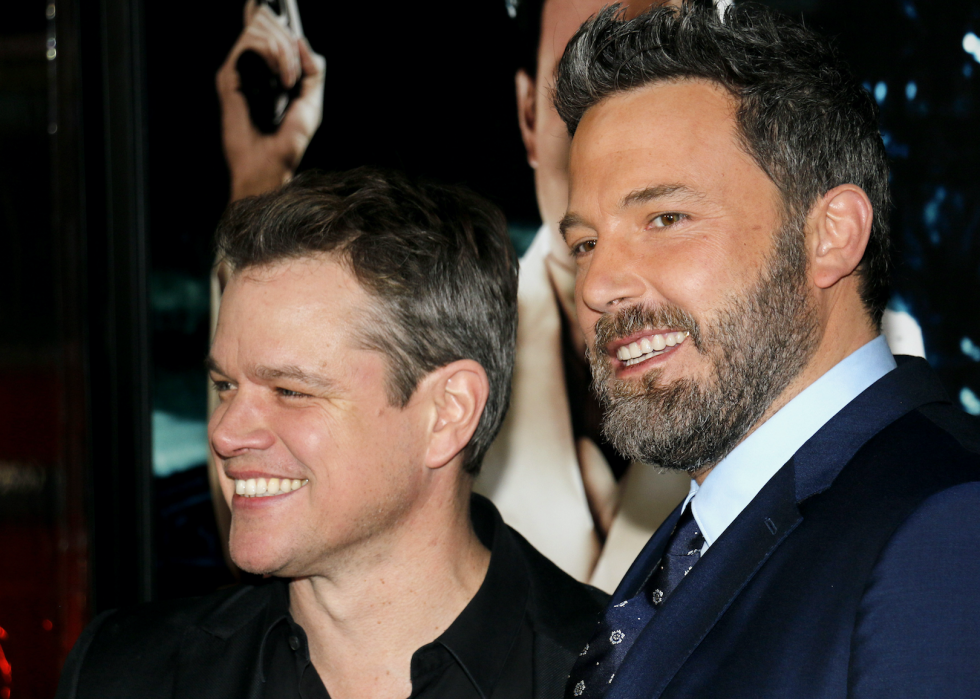 7 / 17
Tinseltown // Shutterstock
Ben Affleck and Matt Damon
Matt Damon and Ben Affleck were friends who worked together as child actors in movies like "School Ties" and "Field of Dreams," the latter of which they both appeared in as uncredited extras. In 1997, however, the duo became household names when "Good Will Hunting," a script they began writing for a school project while studying at Harvard, was purchased by Miramax, wowed audiences and critics, cleaned up at the box office, and won two Academy Awards. One of the tightest friendships and collaborative relationships in Hollywood, the duo has teamed up for more than 250 movies, television appearances, shows, and hosting gigs.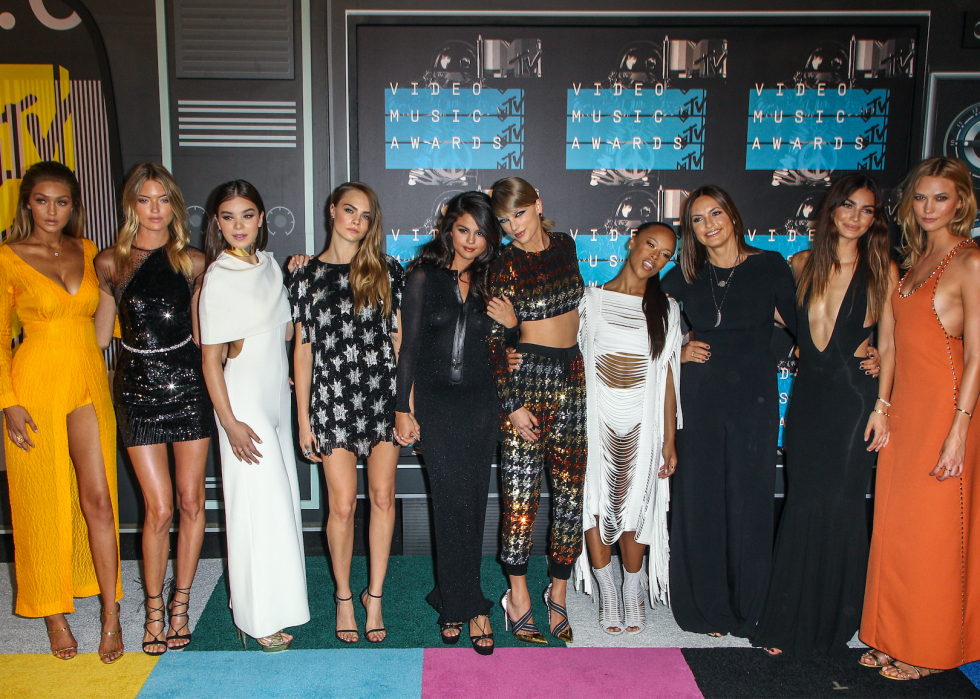 8 / 17
Press Line Photos // Shutterstock
Taylor Swift's squad
Beginning around 2015, around the time of Taylor Swift's hit "Bad Blood" music video, Swift was the known leader of an A-list girl power group. Karlie Kloss, Gigi Hadid, Serayah, Martha Hunt, Jaime King, the Haim sisters, Selena Gomez, Cara Delevingne, Hailee Steinfeld, Lorde and Lily Aldridge were the core members of the group, which was known for chronicling their hangouts and adventures on Instagram. The group's social media presence has since gone quiet; Swift told Elle magazine in March 2019 that she realized her posts could lead to people feeling alone, just as she had growing up.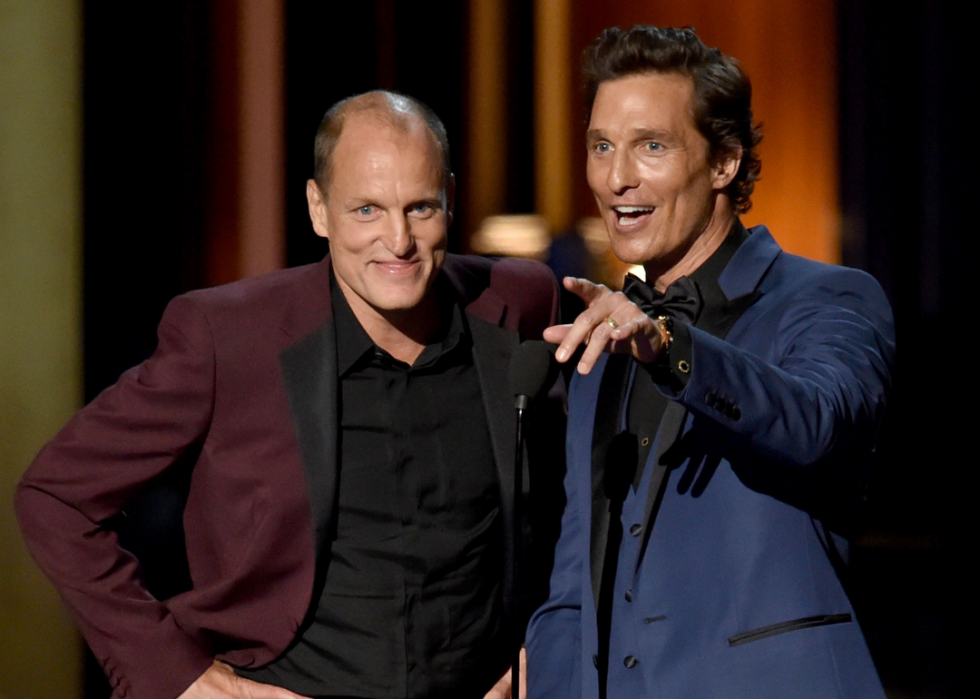 9 / 17
Kevin Winter // Getty Images
The Friendship Tour
Chris Rock, Matthew McConaughey, and Woody Harrelson exude Hollywood cool, so it stands to reason that the trio would be tight—and tight they are. Harrelson has spoken publicly about what he calls the "Friendship Tour," an annual reunion of booze-soaked debauchery that often includes other A-listers like Bono, Sacha Baron Cohen, and Guy Oseary. Harrelson told Ellen DeGeneres on her talk show that he considered calling this annual event "bender where I leech off my rich friends," but thought Friendship Tour was the superior name.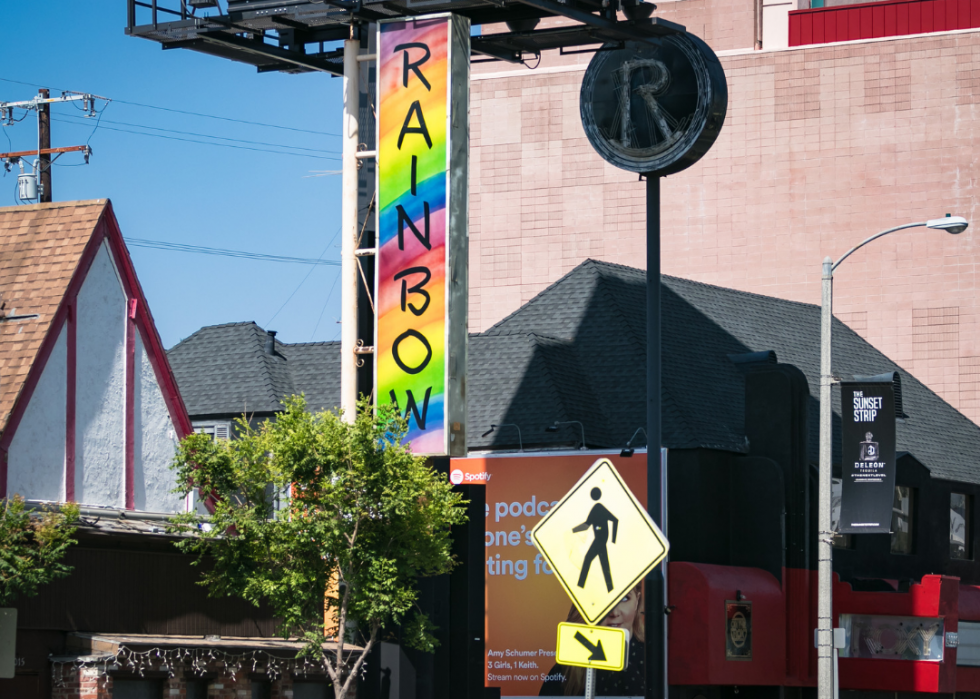 10 / 17
Benjamin Clapp // Shutterstock
The Hollywood Vampires
The Hollywood Vampires was a legendary last-man-standing drinking club open only to A-list acts who had to outdrink the rest of the club if they wanted an invitation to join. The principal players were some of the biggest acts on the planet, including rocker Alice Cooper, The Who drummer Keith Moon, Micky Dolenz from The Monkees, singer-songwriter Harry Nilsson, and none other than legendary Beatles frontman John Lennon. The Hollywood celebrity-magnet Rainbow Bar and Grill on the Sunset Strip was the headquarters of the Hollywood Vampires, which got its name because its members rarely saw daylight.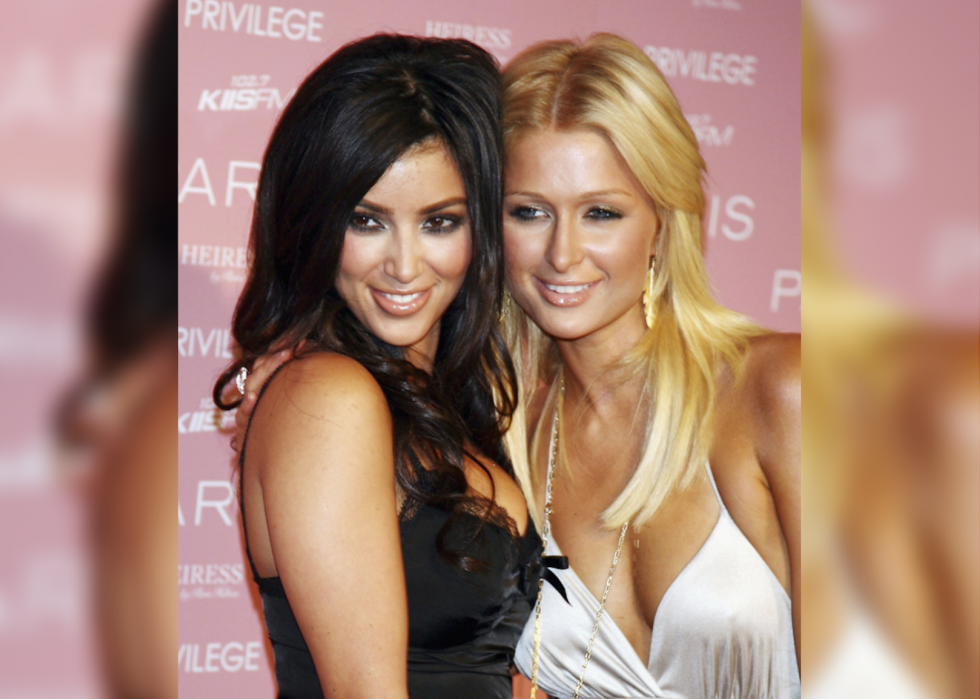 11 / 17
Kevin Winter // Getty Images
Famous just for being famous gang
In 2003, two rich socialites named Paris Hilton and Kim Kardashian became household names after their separate sex tapes leaked—intentionally or otherwise—online. They went on to superstardom as A-list celebrities who were essentially famous just for being famous. The two went to school together as kids along with Rod Stewart's daughter, Michael Jackson's nephew, and Lionel Richie's daughter Nicole Richie, who would later star in a TV show with Hilton. The crew, along with Hilton's sister, Nicky, and the now-famous Kardashian clan, were highly visible on-again-off-again friends and collaborators as their stars rose throughout the decade.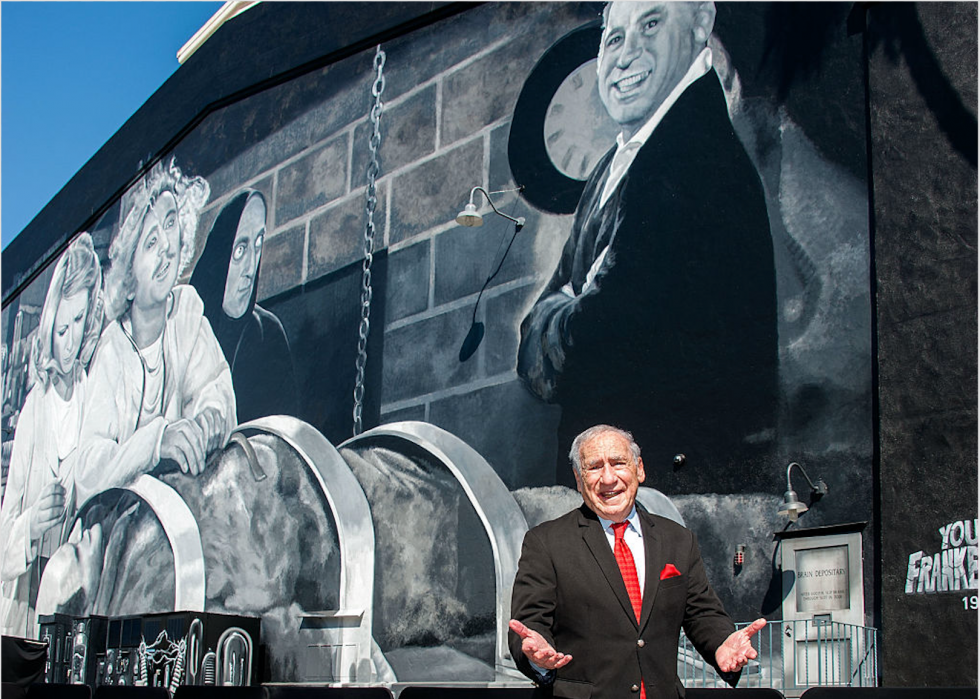 12 / 17
Valerie Macon // Getty Images
Mel Brooks and company
Mel Brooks is widely considered to be one of the greatest comedic writers and directors in history, and his longtime friend Gene Wilder of "Willy Wonka and the Chocolate Factory" fame was one of his favorite and most frequent collaborators. Wilder starred in Mel Brooks classics like "Blazing Saddles," "The Producers," and "Young Frankenstein." The pair formed the nucleus of an extended group of celebrity friends that included Dick Van Patten, Cloris Leachman, Harvey Korman, Dom DeLuise, Madeline Kahn, and Marty Feldman.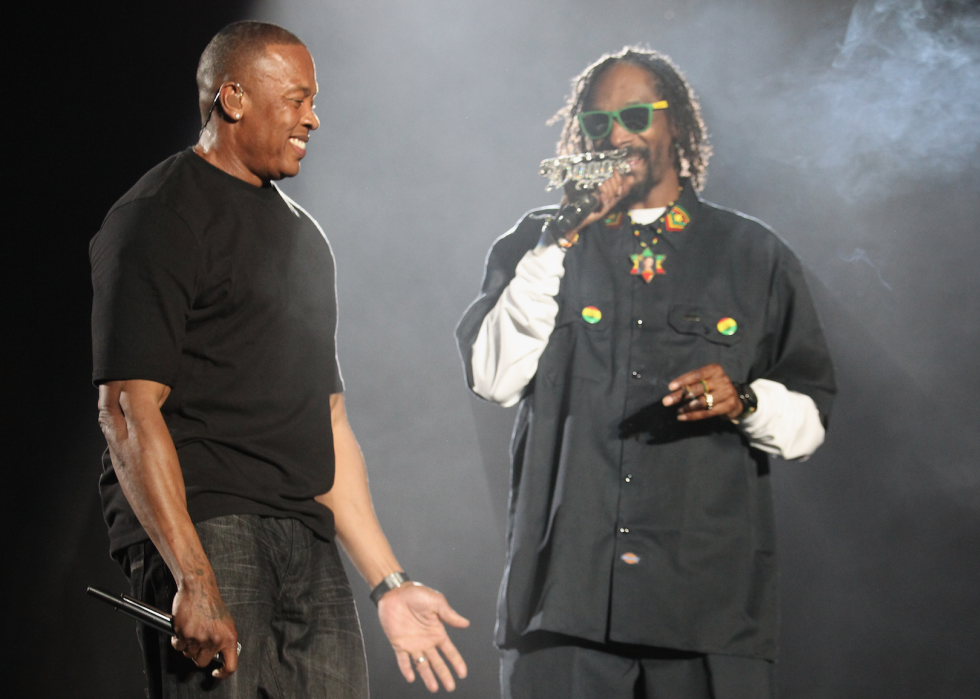 13 / 17
Christopher Pol/k // Getty Images
The West Coast rap crew
Dr. Dre and Snoop Dogg have been close friends for 30 years. Two of the most successful acts in the history of rap—and music in general—the Southern California natives were pioneering rappers who, along with their many friends and collaborators, came to define West Coast hip-hop in the early 1990s. Their musical collaborators often doubled as their notoriously hard-partying friends, most notably slain rapper Tupac Shakur and Marion "Suge" Knight, the now-imprisoned founder of Death Row Records, which signed both Dr. Dre and Snoop Dogg.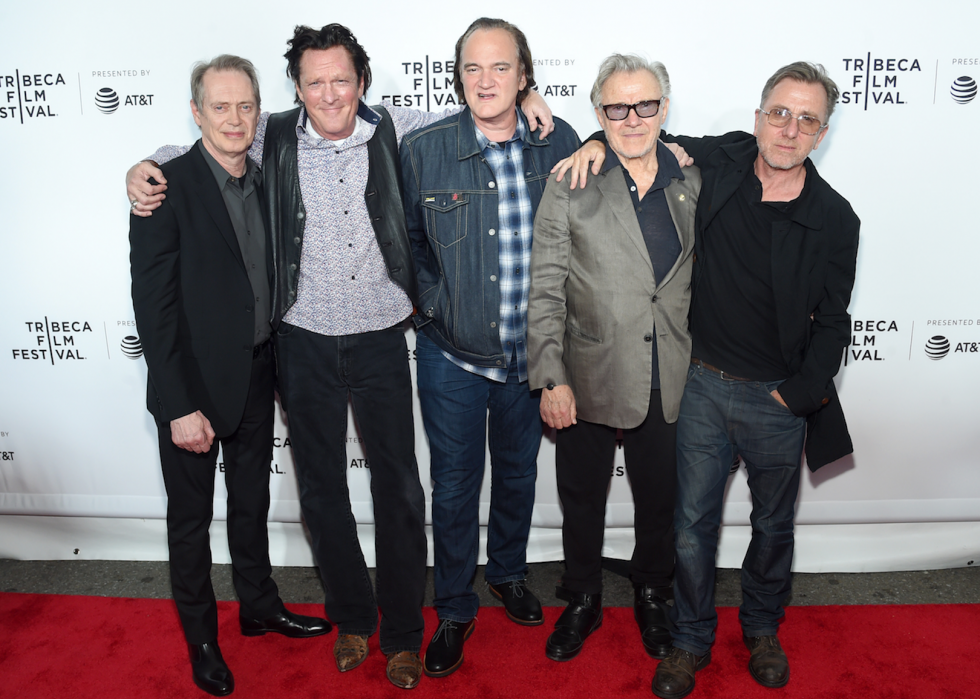 14 / 17
Jamie McCarthy // Getty Images
Tarantino collaborators
Anyone who knows Quentin Tarantino's movies knows that the "Pulp Fiction" director has a stable of favorite actors that he draws on again and again. Brad Pitt, Steve Buscemi, Michael Madsen, Kurt Russell, Harvey Keitel, Tim Roth, Uma Thurman, Christopher Waltz, and Samuel L. Jackson have all appeared in two or more Tarantino flicks.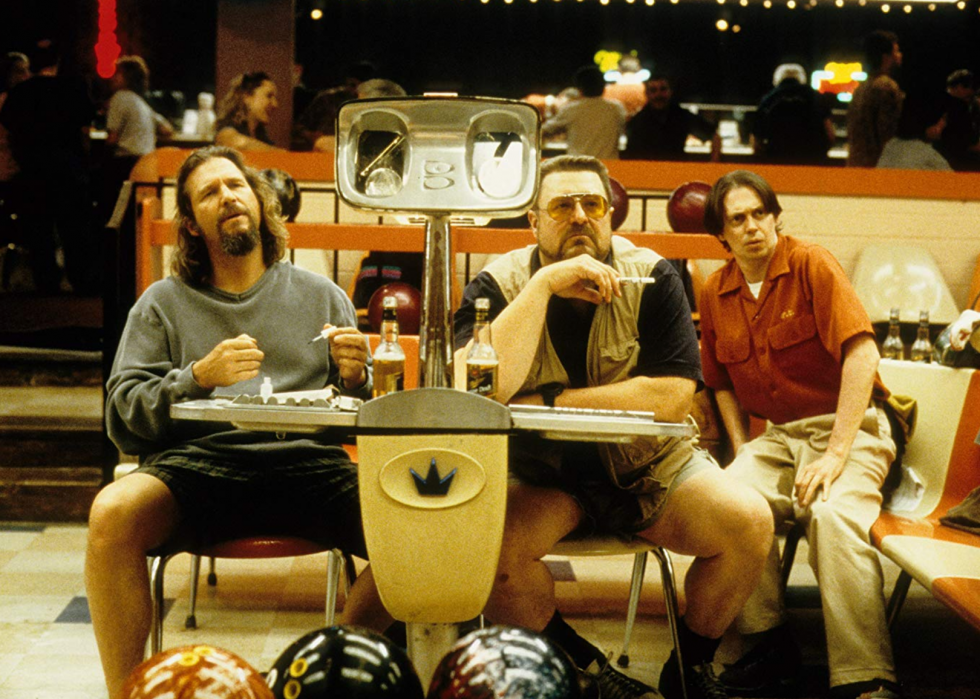 15 / 17
Polygram Filmed Entertainment
The Coen collaborators
Like Tarantino, brothers Joel and Ethan Coen regularly use their favorite crew of actors in their own films. Steve Buscemi, Frances McDormand, and John Goodman have all been in six Coen brothers movies. Jon Polito has been in five, John Turturro and Bruce Campbell have been in four, and George Clooney and Holly Hunter have been in three.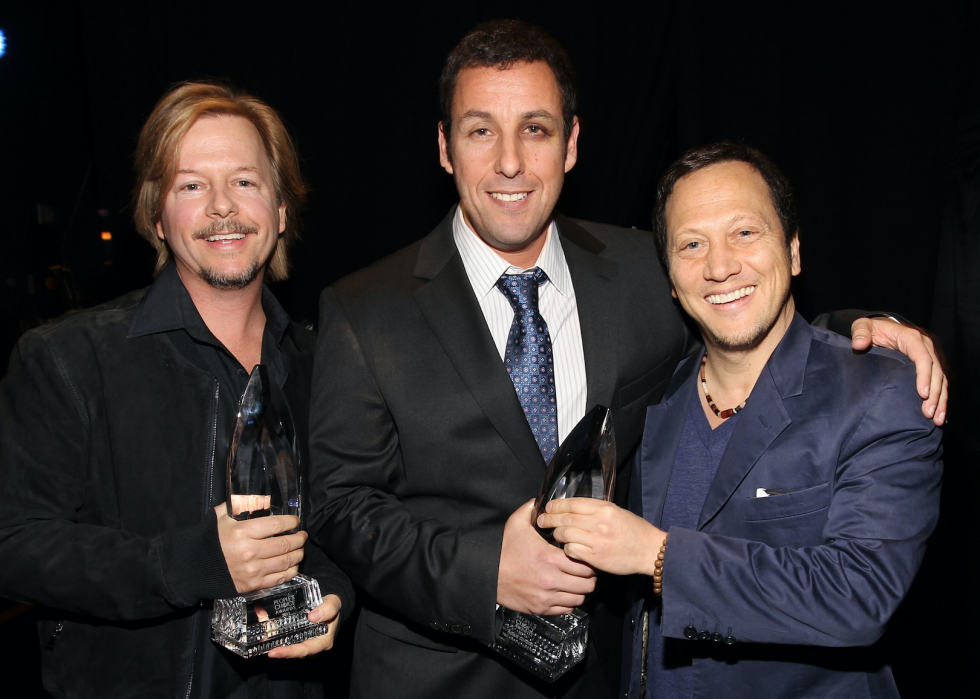 16 / 17
Christopher Polk // Getty Images
The 'SNL' trio
"Saturday Night Live" has been a catalyst for countless creative alliances and long-term friendships, but few "SNL" alums have been as tight for as long as Adam Sandler, Rob Schneider, and David Spade, all of whom regularly appeared on "SNL" from around 1990 to '95. Veterans of the early 1990s era, widely considered to be among the show's finest years, also included Chris Farley and Chris Rock. The "SNL" trio has collaborated on movies and comedy tours, most recently for the Adam Sandler Live tour in 2018.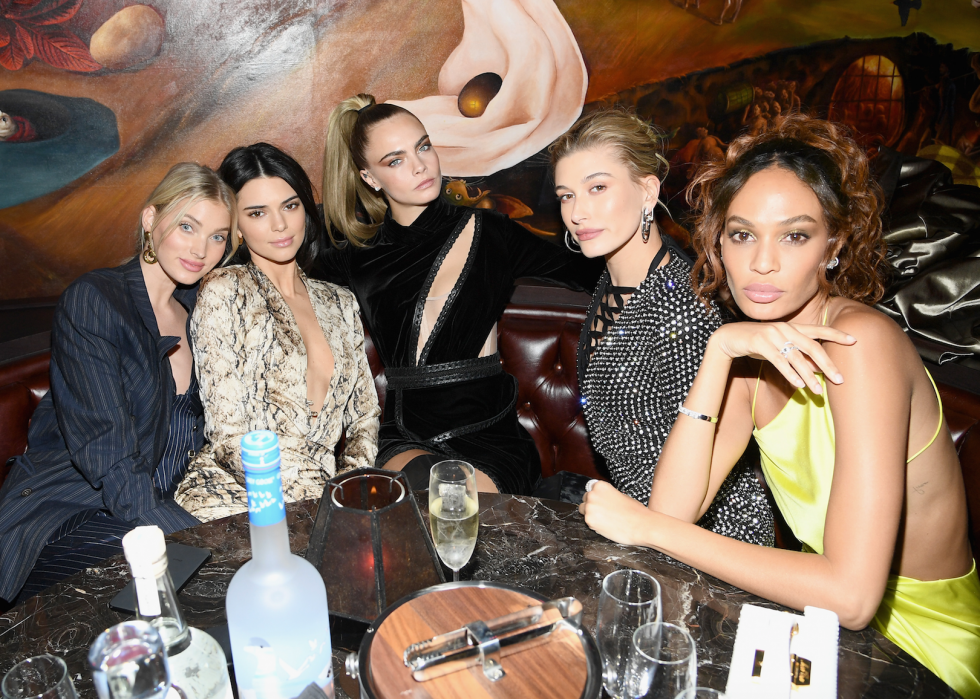 17 / 17
Dimitrios Kambouris // Getty Images
The Kylie and Kendall crew
Kendall and Kylie Jenner are the babies of the "Keeping up With the Kardashians" gang, but their crew is not limited to Kim, Khloe, and Kourtney. Model, singer, and actress Cara Delevingne is part of the Jenner squad, as is Haley Baldwin, who has matching tattoos with Kendall. Supermodel sisters Bella and Gigi Hadid are in on the action, too, as is model Jordyn Woods.