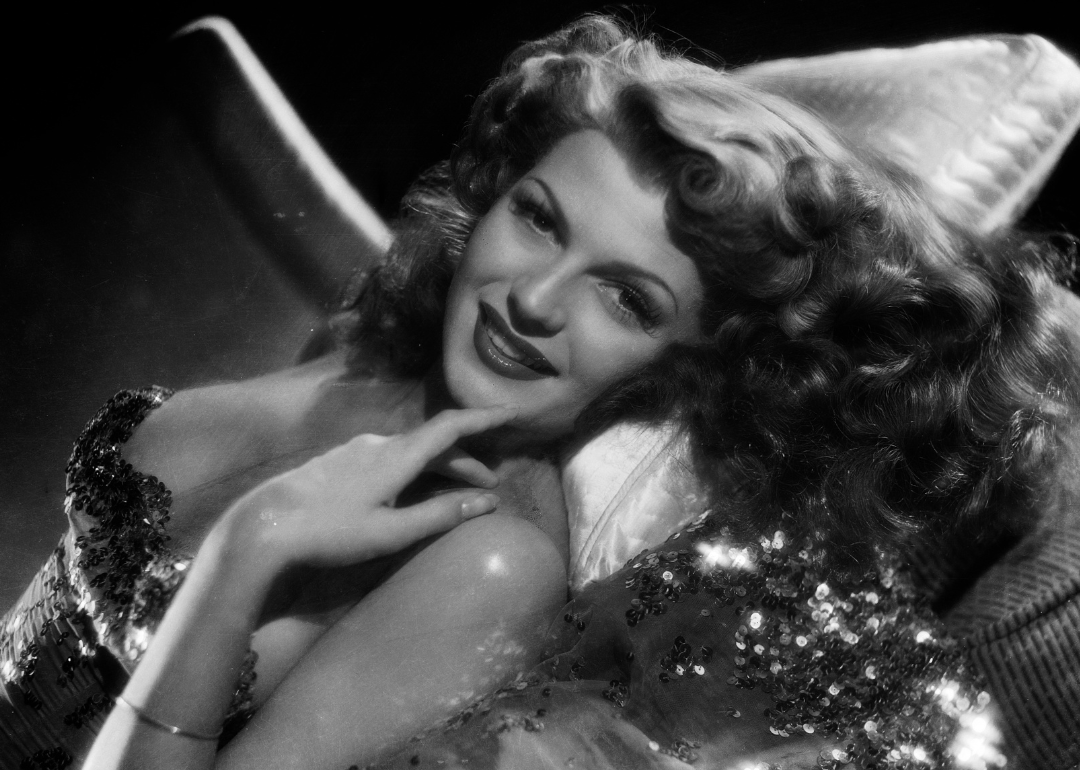 Rita Hayworth: The life story you may not know
George Hurrell/John Kobal Foundation // Getty Images
Rita Hayworth: The life story you may not know
Rita Hayworth was more than just a Hollywood bombshell who could seductively remove a glove like no other. The Spanish American actor had staunch political beliefs and fought for her independence in an industry where men consistently controlled her—from her father to her manager-turned-husband who was twice her age.
Born into a family of performers, Hayworth's dancing prowess and enigmatic stage presence became her tickets to Hollywood even before she reached adulthood. Hayworth would play many dichotomic parts throughout her life—challenging the stereotypical confines of ethnicity in Hollywood, juggling the responsibilities of being a princess and a successful actor, and forever trying to strike a balance between her persona as a sexy siren and her longing for quieter family life.
But Hayworth's life behind the bright lights of fame was difficult. She overcame an abusive childhood, domineering husbands and managers, and battled early onset Alzheimer's disease before the disorder was well-known and more easily diagnosed. Decades after she died in 1987, her memory is still vibrant in pop culture and Alzheimer's research.
To celebrate the woman who was so much more than the Love Goddess, Stacker compiled a list of moments in Rita Hayworth's life you may not know about, drawing from news accounts, biographies, magazine interviews, and movie databases.