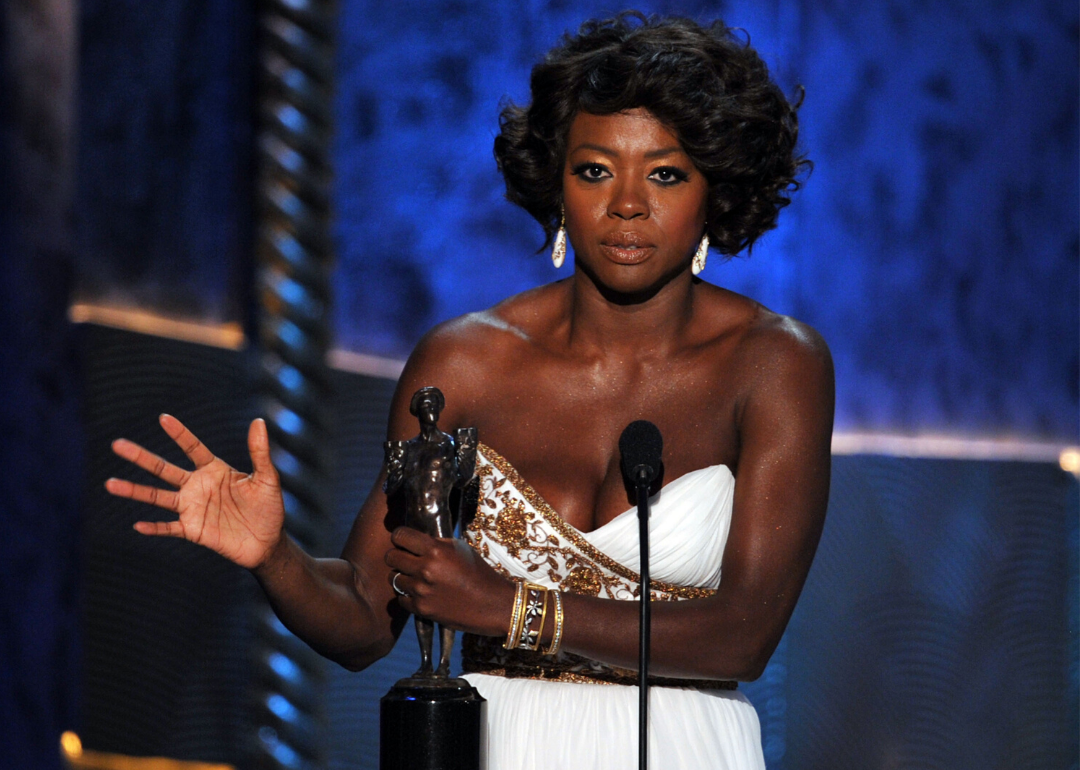 SAG Best Actress award winners from the last 25 years
Kevin Winter // Getty Images
SAG Best Actress award winners from the last 25 years
In March 1995, famed actress Angela Lansbury took to the stage to speak about the art of acting and her wide-ranging career. In her words, "I've been Elizabeth Taylor's sister, Spencer Tracy's mistress, Elvis' mother, and a singing teapot." So began the first-ever Screen Actors Guild Awards, a ceremony which honors acting in both television and film. The ceremony is hosted by the Screen Actors Guild-American Federation of Television and Radio Artists, which is a labor union formed when SAG (founded in 1933) merged with AFTRA (founded in 1937) in 2012. The union boasts that they represent "more than 160,000 actors, announcers, broadcaster journalists, dancers, DJs, news writers, news editors, program hosts, puppeteers, recording artists, singers, stunt performers, voiceover artists, and other professionals."
Their ceremony varies from other major awards, such as the Oscars, for several reasons. Firstly, SAG only doles out 16 awards each year. Secondly, it only honors performers, rather than more all-encompassing awards which also target production teams, make-up, costuming, directing, and more. The SAG awards also give out some unique awards like Outstanding Performance by an Ensemble, which honors an entire cast. They award excellent stunt work, too.
Finally, because it focuses so intently on acting, the major awards of the evening are not necessarily for "best picture," but for best performances. Some awards include Outstanding Performance by a Male Actor in a Leading Role in a Motion Picture, Outstanding Performance by a Female Actor in a Leading Role in a Motion Picture, and for Outstanding Performance by an Ensemble in a Motion Picture. Cinephiles and entertainment insiders keep their eye on these winners because they're often seen as a precursor to an Oscar win.
Throughout its 25-year history, the SAG Awards have targeted the very best actresses of the day. Among them? Cate Blanchett, Helen Mirren, and Kate Winslet (each with four nominations); Judi Dench (with six nominations total); and Meryl Streep (who has been nominated a whopping 10 times). Using data from SAG-AFTRA, Stacker compiled a list of all 25 SAG best actress award winners. Read on to find out what role helped them get the win, who they beat, and other interesting facts. Plus, learn who's up for the award in this year's ceremony on Jan. 19.
You may also like: 100 best Western films of all time, according to critics