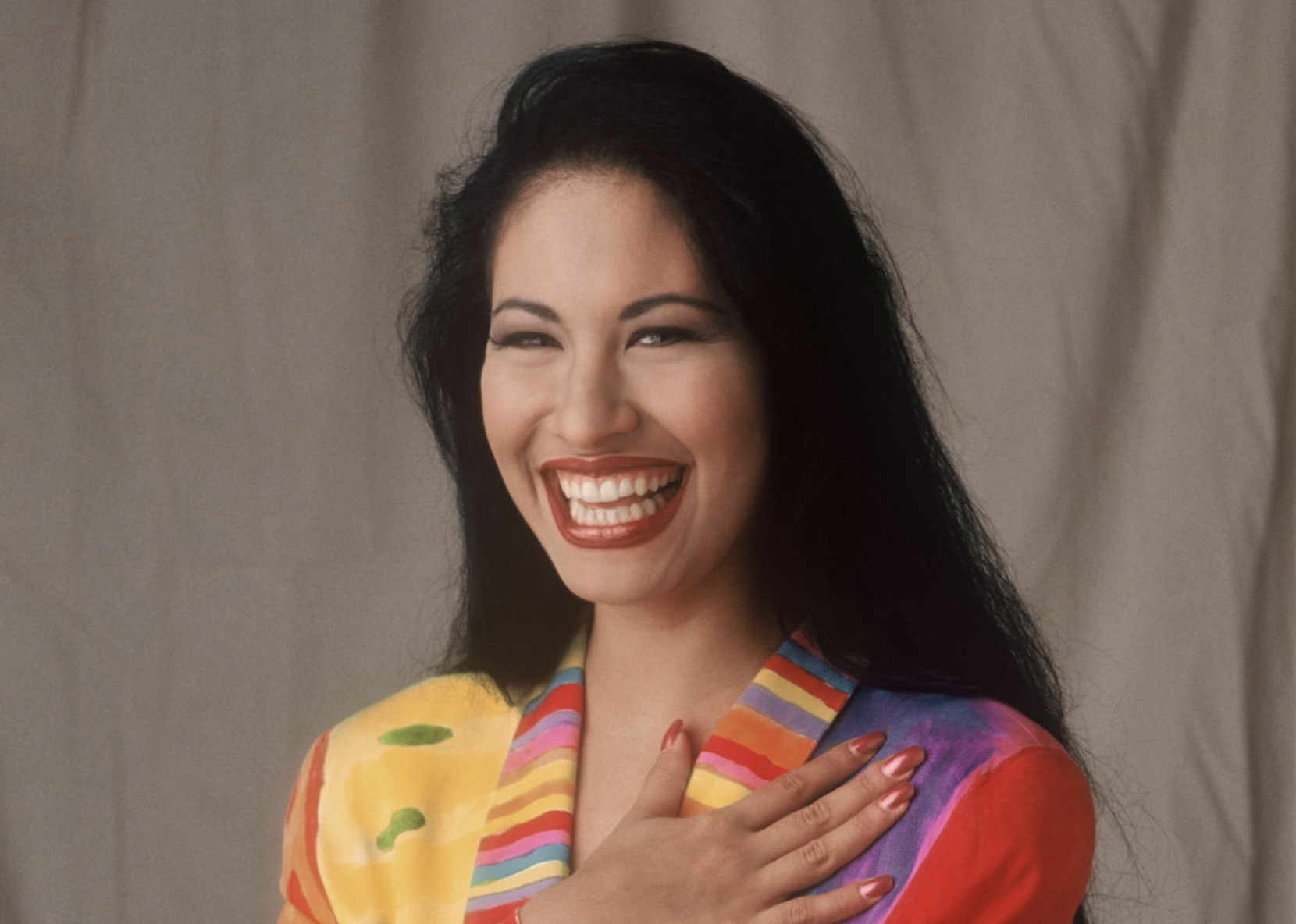 Selena Quintanilla Pérez: The life story you may not know
Cesare Bonazza/Contour // Getty Images
Selena Quintanilla Pérez: The life story you may not know
From a young age, it was evident that Selena Quintanilla-Pérez, better known as Selena, was destined to become nothing short of a historical figure in the music world.
The Queen of Tejano began her career at 8 years old, performing with her siblings as Selena y Los Dinos. Throughout her career, she was constantly willing to experiment with different genres, releasing albums that turned the world of Tejano music into a whole new experience and giving the younger generation someone that felt more like them. Tejano music, a typically traditional space, didn't amplify women's voices often. Selena's willingness to experiment and try something new changed the music industry as we knew it before her life was tragically cut short in 1995.
How she presented herself, unapologetically claiming space and honoring her roots with conviction every time she stepped onto a stage, positioned her to become one of music's most respected and recognizable Latinx artists. Her cultural influence is not just a testament but a love letter to Mexican American identity that remains as profound today as it was then. At 23 years old, her death sent shockwaves through the Tejano music industry and across the world. Selena was tragically murdered on March 31, 1995, by Yolanda Saldívar, the president of her fan club, after Selena's family accused her of embezzling money from fan club members.
Stacker analyzed biographical stories about Selena to compile the lesser-known life story of the influential late Tejano star. To recognize her achievements, we must explore compelling details of her persona and career (from fashion and accolades to public servitude) that transcended her craft.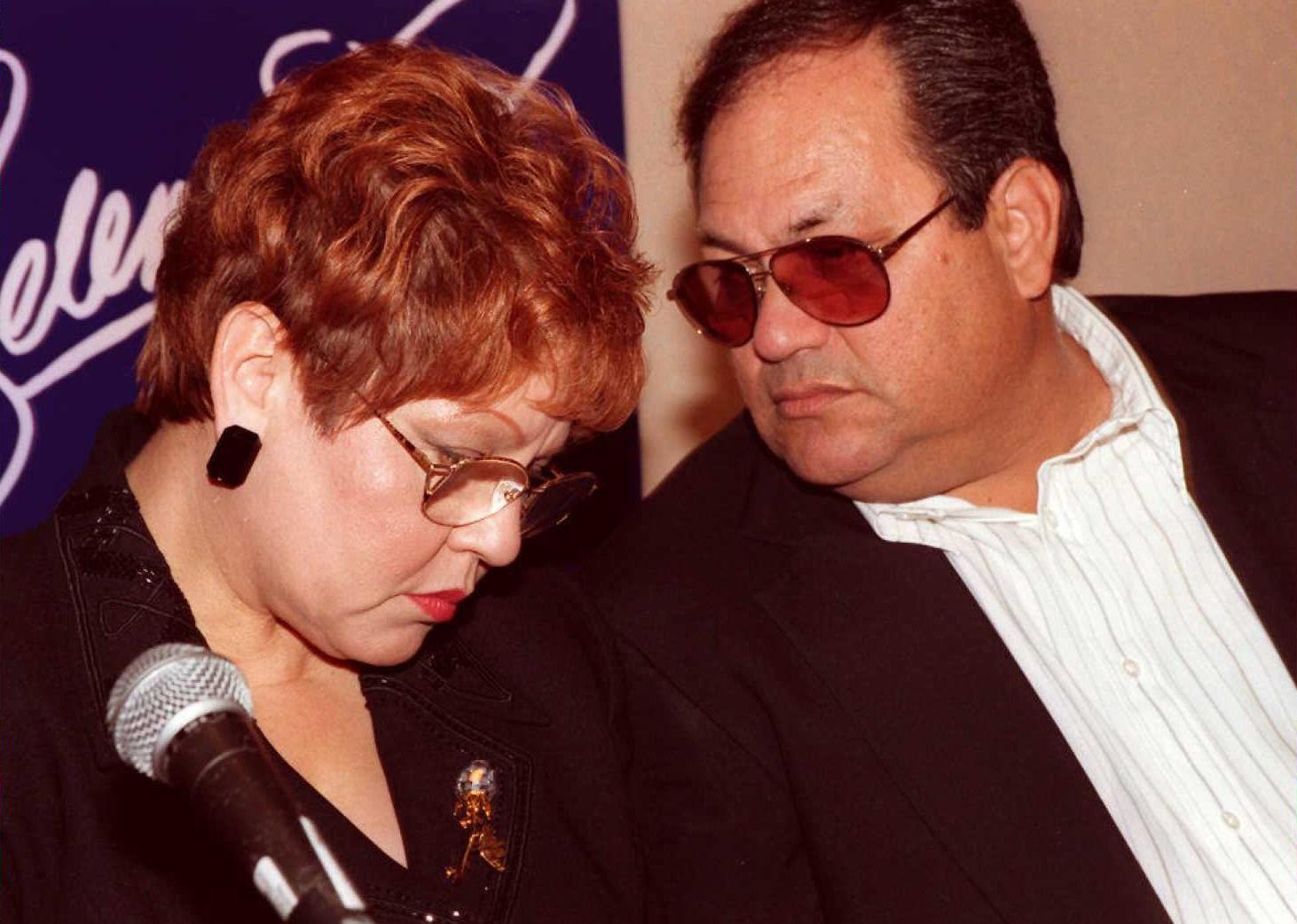 1 / 25
TIZIANA SORGE/AFP // Getty Images
The Queen of Tejano is born
According to Selena's father, Abraham Quintanilla, doctors initially mistook the pregnancy of Selena's mother, Marcella Ofelia Quintanilla, for a tumor. Thankfully, Selena's parents did not follow the surgeon's orders to remove the mass. Instead, the couple sought a second opinion and found out that the misdiagnosed tumor was a child. The Tejano queen was delivered on April 16, 1971, in Lake Jackson, Texas, by former congressman and presidential candidate Ron Paul, an obstetrician-gynecologist at the time.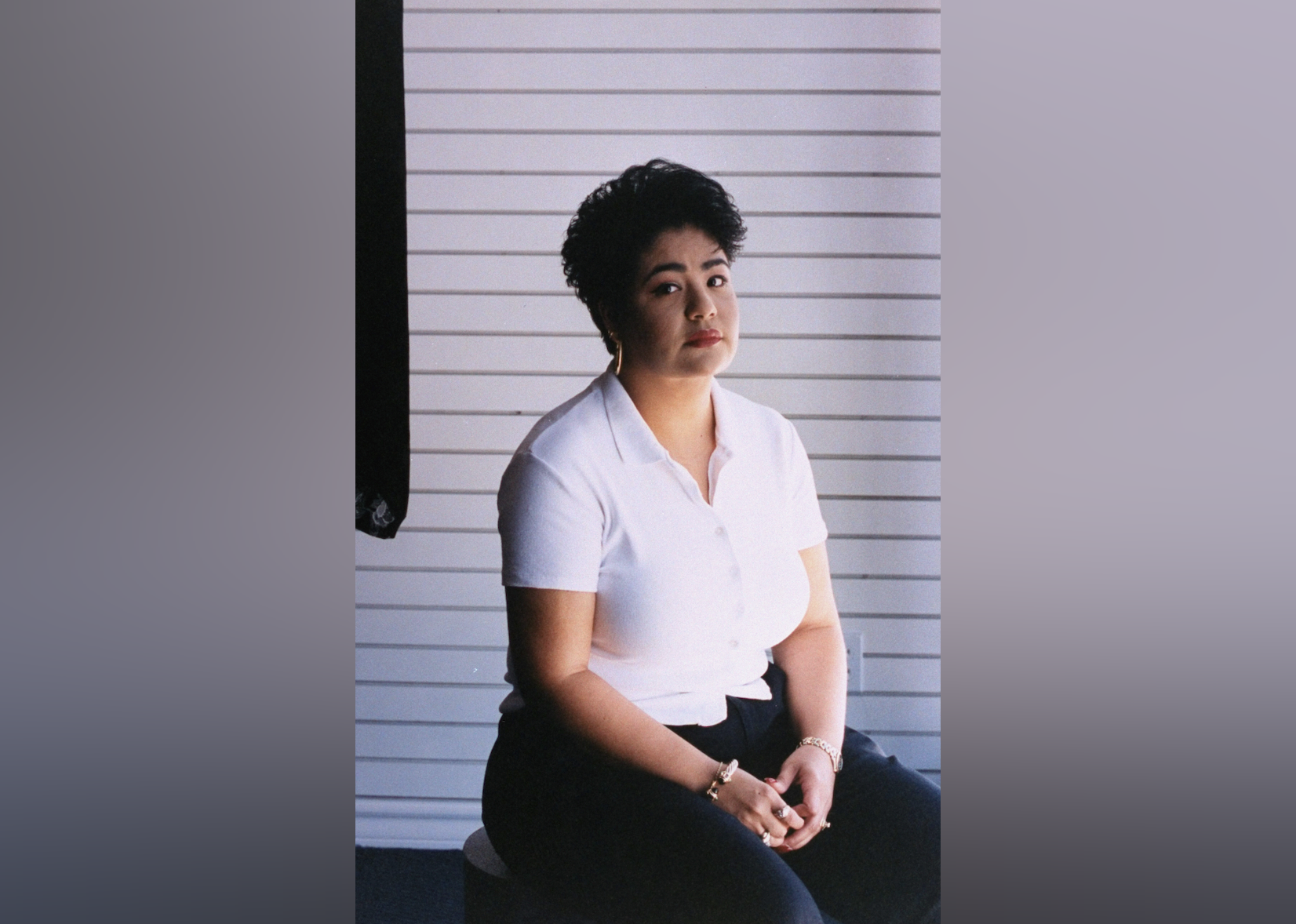 2 / 25
Barbara Laing // Getty Images
She was unknowingly named after a Moon Goddess
Selena's name derives from the Greek word Selene, meaning "moon goddess." In an interview with Entertainment Tonight, Selena's sister Suzette Quintanilla shared that her parents were positive they were having a boy when they were pregnant with Selena and didn't have a name picked out for a girl. Another woman giving birth near her mom suggested the name Selena.
3 / 25
Barbara Laing // Getty Images
Selena y Los Dinos
Selena was 8 when she started her career performing with ​​her older siblings—her brother A.B., who played the bass guitar, and sister Suzette, who played the drums—as Selena y Los Dinos. They were a second-generation group inspired by their father's late '50s doo-wop-turned-Tejano band, the Dinos.
4 / 25
Performing at her family's restaurant
When a friend of Abraham Quintanilla commented that Lake Jackson needed a good Mexican restaurant, it got him thinking. In 1980, Abraham opened Papagayo's, a Mexican restaurant he ran with his wife, Marcella. He built a small stage and dance floor where Selena y Los Dinos would perform for diners before it closed due to the economic recession.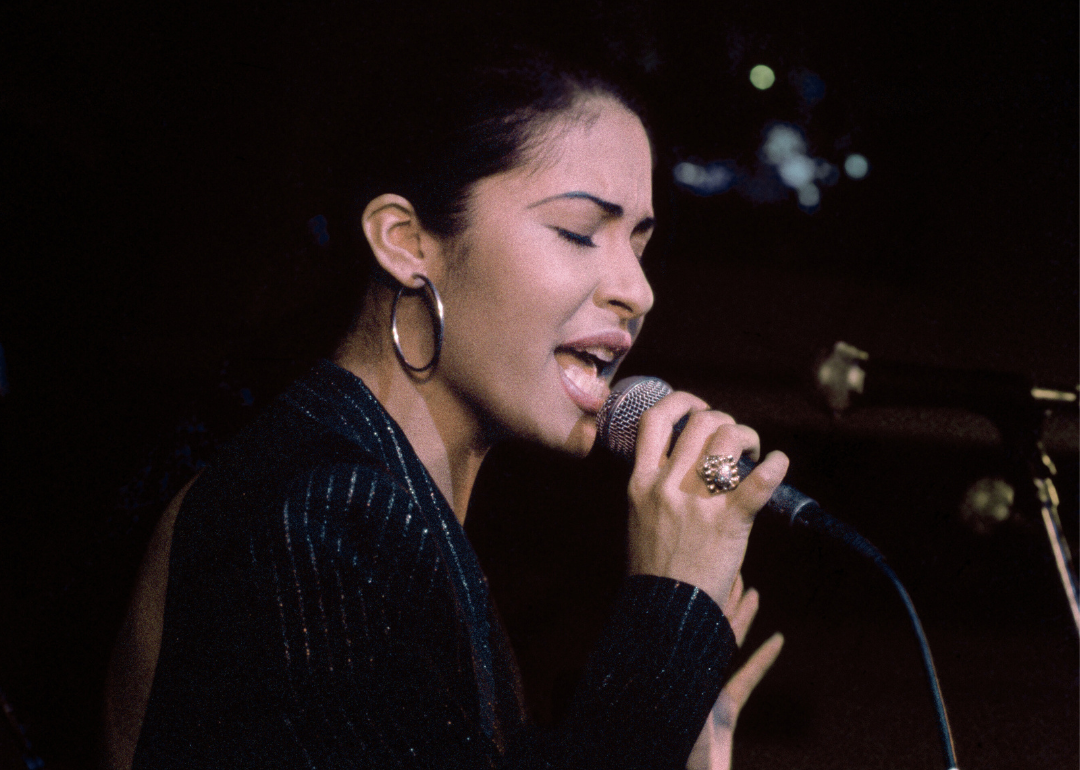 5 / 25
Larry Busacca/Getty Images
Big Bertha
"Big Bertha" was the Selena y Los Dinos tour bus. It was a 1964 Eagle motor coach without power steering, heating, air-conditioning, or a restroom. The MAC Cosmetics Selena La Reina collection pays homage to the tour bus with a liquid lip color lovingly named Big Bertha.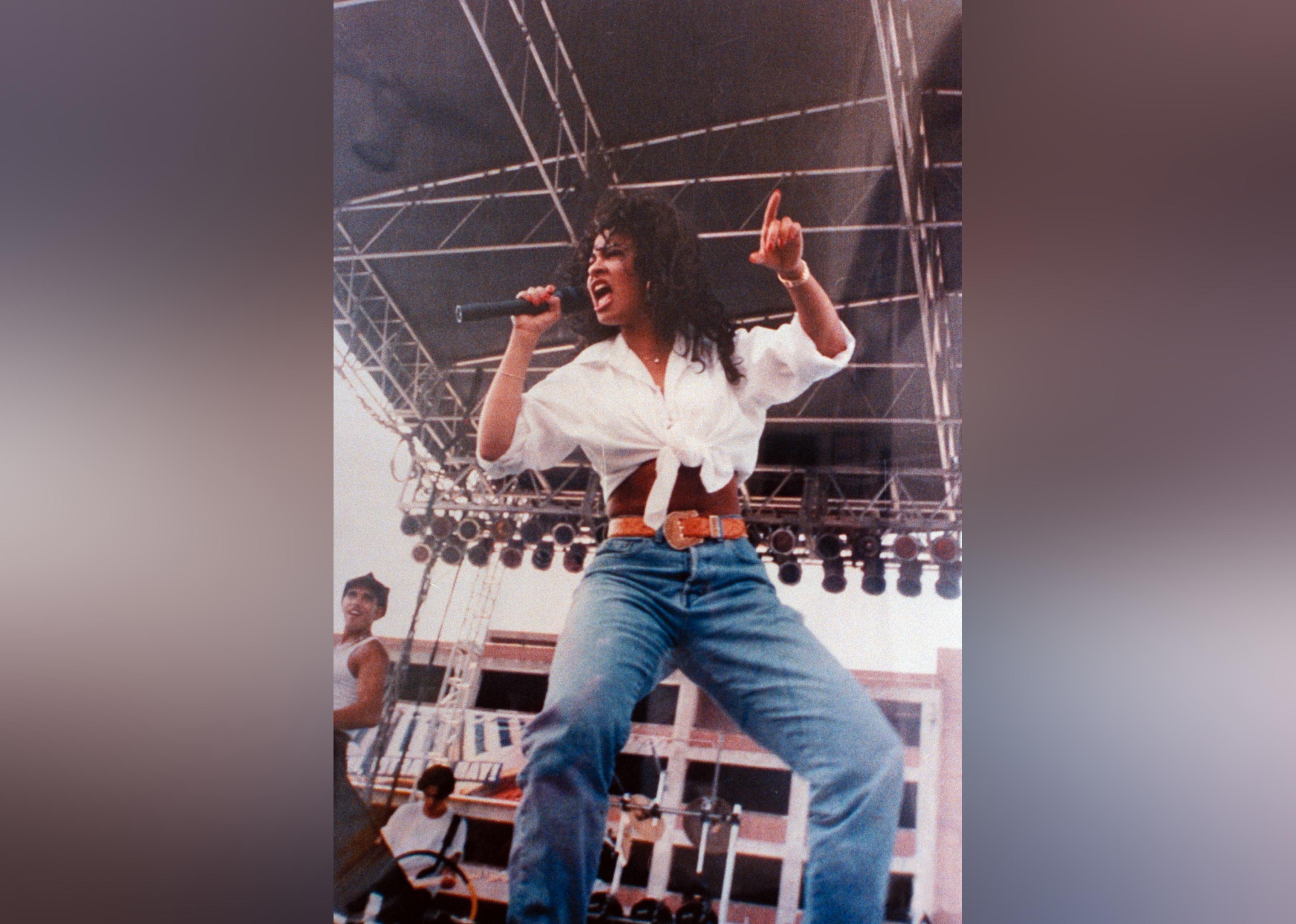 6 / 25
Barbara Laing // Getty Images
Winning big
In 1986, Selena won Female Vocalist of the Year at the Tejano Music Awards at the age of 15. Between 1988 and 1996, she was named Female Entertainer of the Year nine times in a row. According to Guinness World Records, Selena still holds the record for most Female Entertainer of the Year wins at the Tejano Music Awards.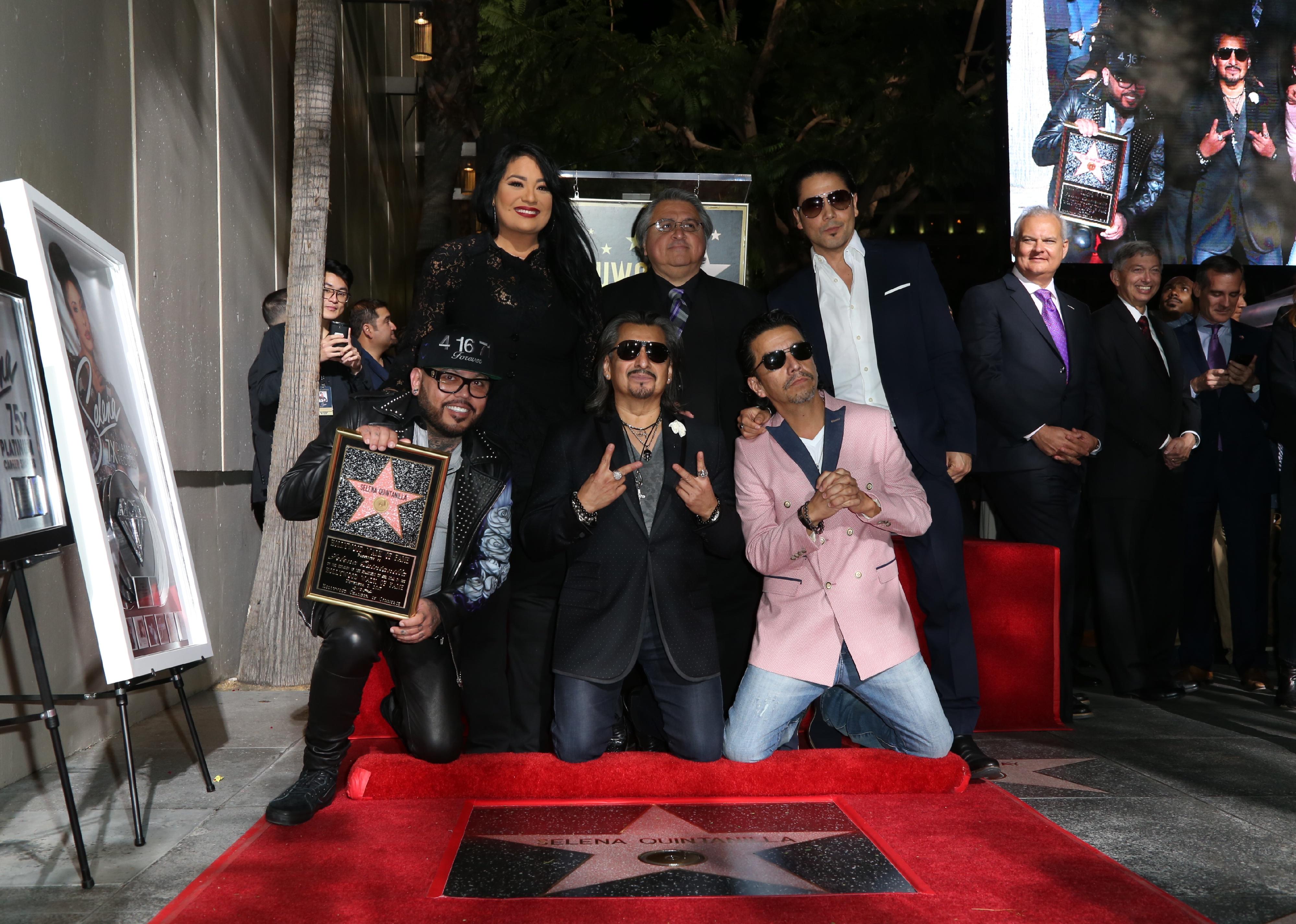 7 / 25
David Buchan // Getty Images
She was known for experimenting with fusing different sounds
In 1988, backup singer Pete Astudillo joined Selena y Los Dinos and began collaborating with A.B. on a more danceable, cumbia-inspired sound that drew on funk and hip-hop elements. Their unique fusing of sounds set them apart from other Tejano bands.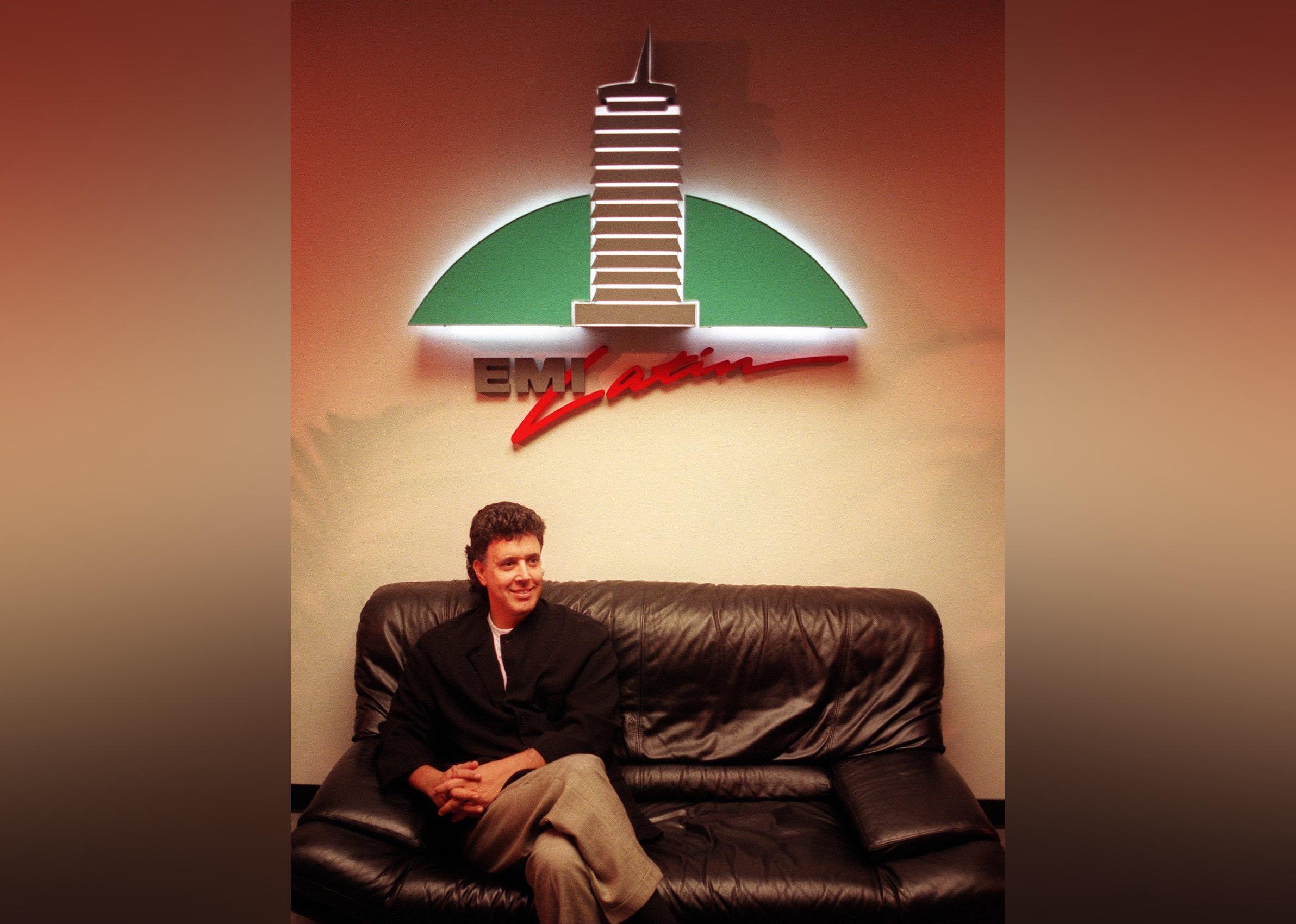 8 / 25
Clarence Williams // Getty Images
Selena opens up the 1989 Tejano Music Awards
Selena took the stage in 1989 to open up the Tejano Music Awards. This performance caught the attention of José Behar, founder of EMI Latin. Behar approached her band with a record deal, and they signed with the label that same year.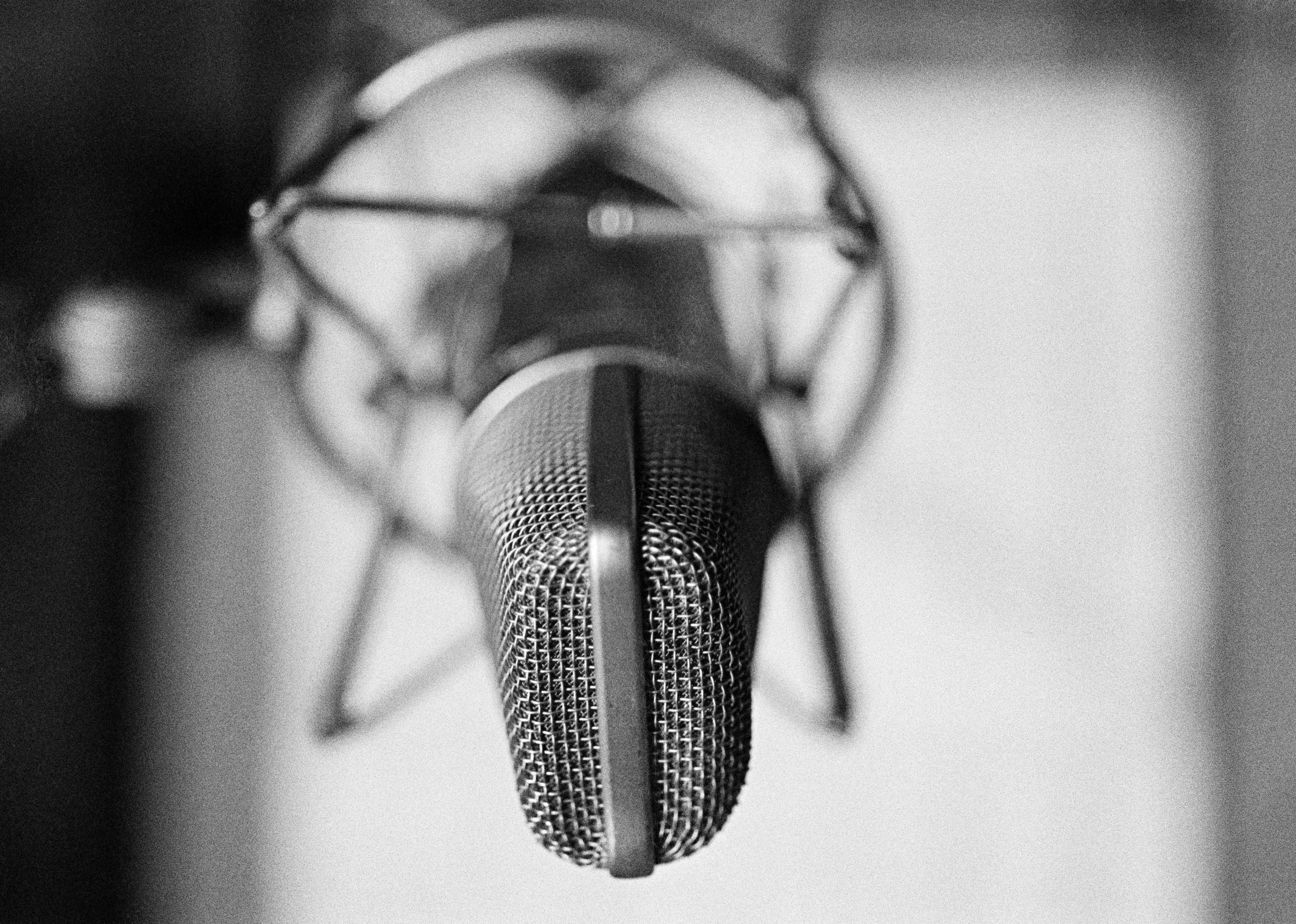 9 / 25
Michael Putland // Getty Images
Selena signs to Capitol EMI Latin
Selena signed with the newly formed Los Angeles record label EMI Latin in 1989. At the time, it was the nation's second-largest Latino music label. Music executive José Behar correctly assumed Latinos would buy music from their favorite artists, and Selena was proof of that. "Ven Conmigo," Selena's second studio album with the label released in 1990, was the first Tejano album to be certified gold by the RIAA. The National Recording Registry added the album to the Library of Congress archives of "culturally, historically, or aesthetically significant" recordings in 2020.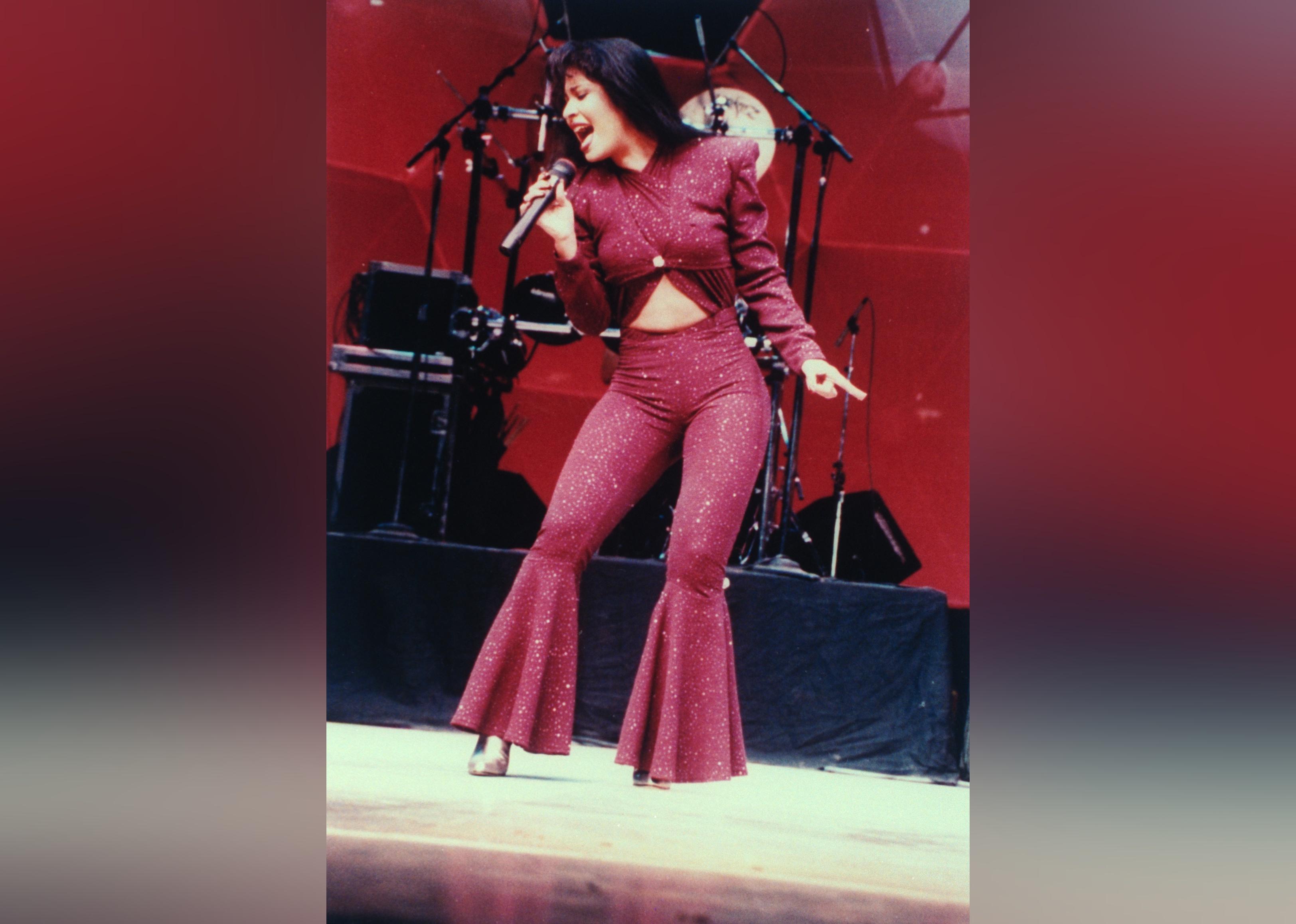 10 / 25
Arlene Richie // Getty Images
Selena designed and created many of her onstage looks
Inspired by other musical icons like Paula Abdul and Madonna, Selena designed and crafted most of the outfits she wore on stage throughout her career. Remember the iconic white outfit she wore at the 1994 Astrodome show? Selena's sister Suzette recalls Selena beading her boots ahead of the Houston concert and said she was sewing beads onto her bustier backstage right before the show.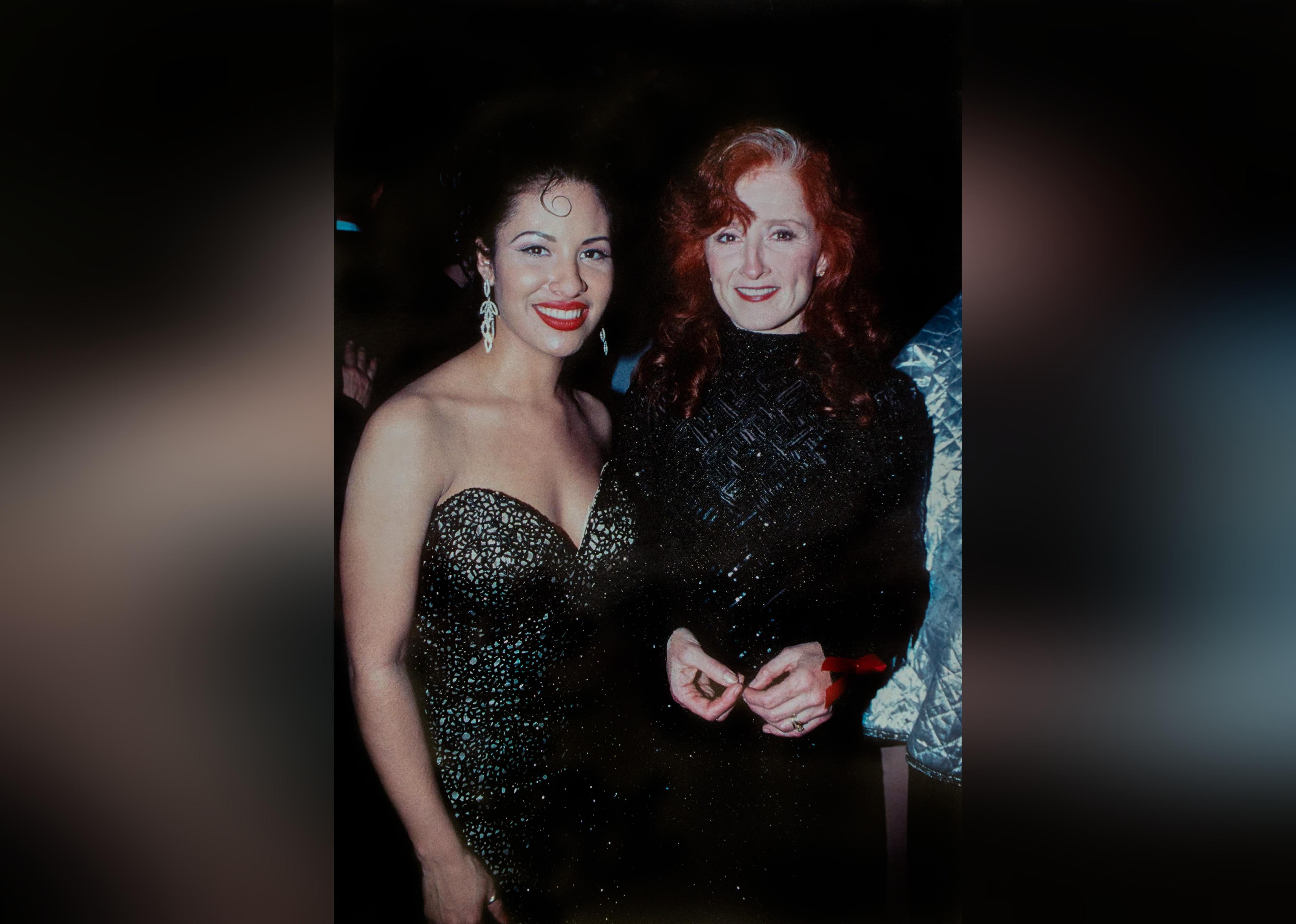 11 / 25
L. Busacca // Getty Images
Selena was her own makeup artist
During an interview with Hola! USA, Suzette revealed that her younger sister didn't have a dedicated makeup artist: "Whenever we had to do a TV show, on-air performance or red carpets, Selena did her own makeup." Selena's signature bold red lip and beauty trends have become even more profound in the years since.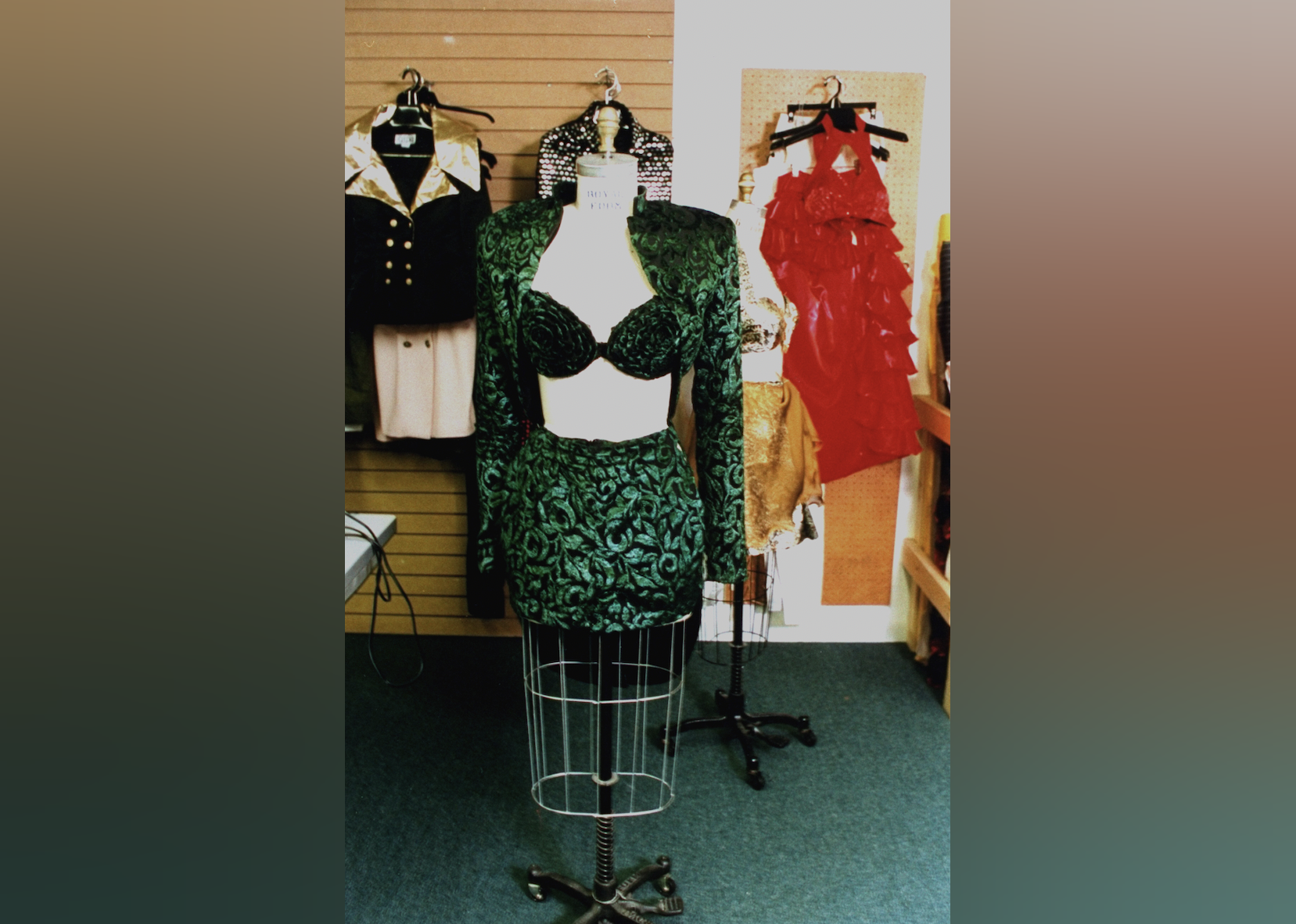 12 / 25
Barbara Laing // Getty Images
Selena was and is a fashion icon
Selena developed her iconic fashion style and brand with the help of her friend and fashion designer, Martin Gomez. He's responsible for designing Selena's looks at the 1994 San Antonio fashion show. In a 2020 interview with the Houston Chronicle, Gomez remarked that the image of glamor in Selena's mind and his own were the same.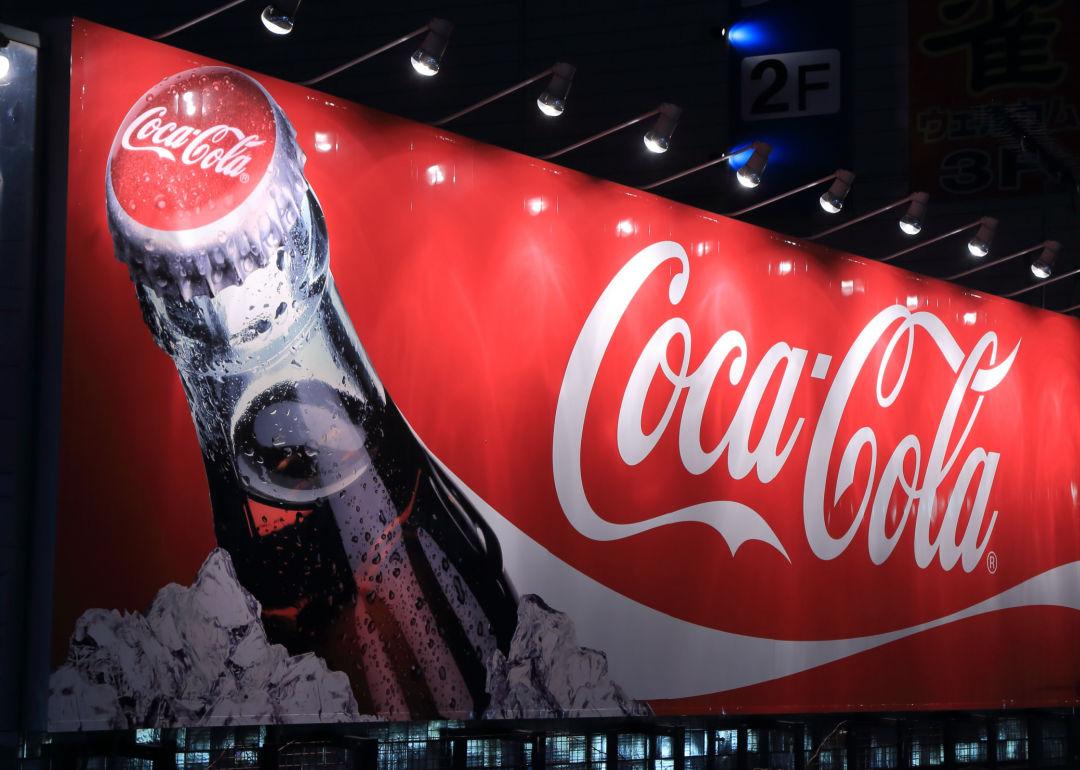 13 / 25
TK Kurikawa // Shutterstock
Her crossover Coca-Cola partnership
Selena signed a partnership with Coca-Cola when she was 17 years old that she held until she died in 1995. She appeared in multiple commercials where she sang Coca-Cola jingles in English and Spanish—her representation was influential to the brand's success in reaching the Latinx market and driving sales.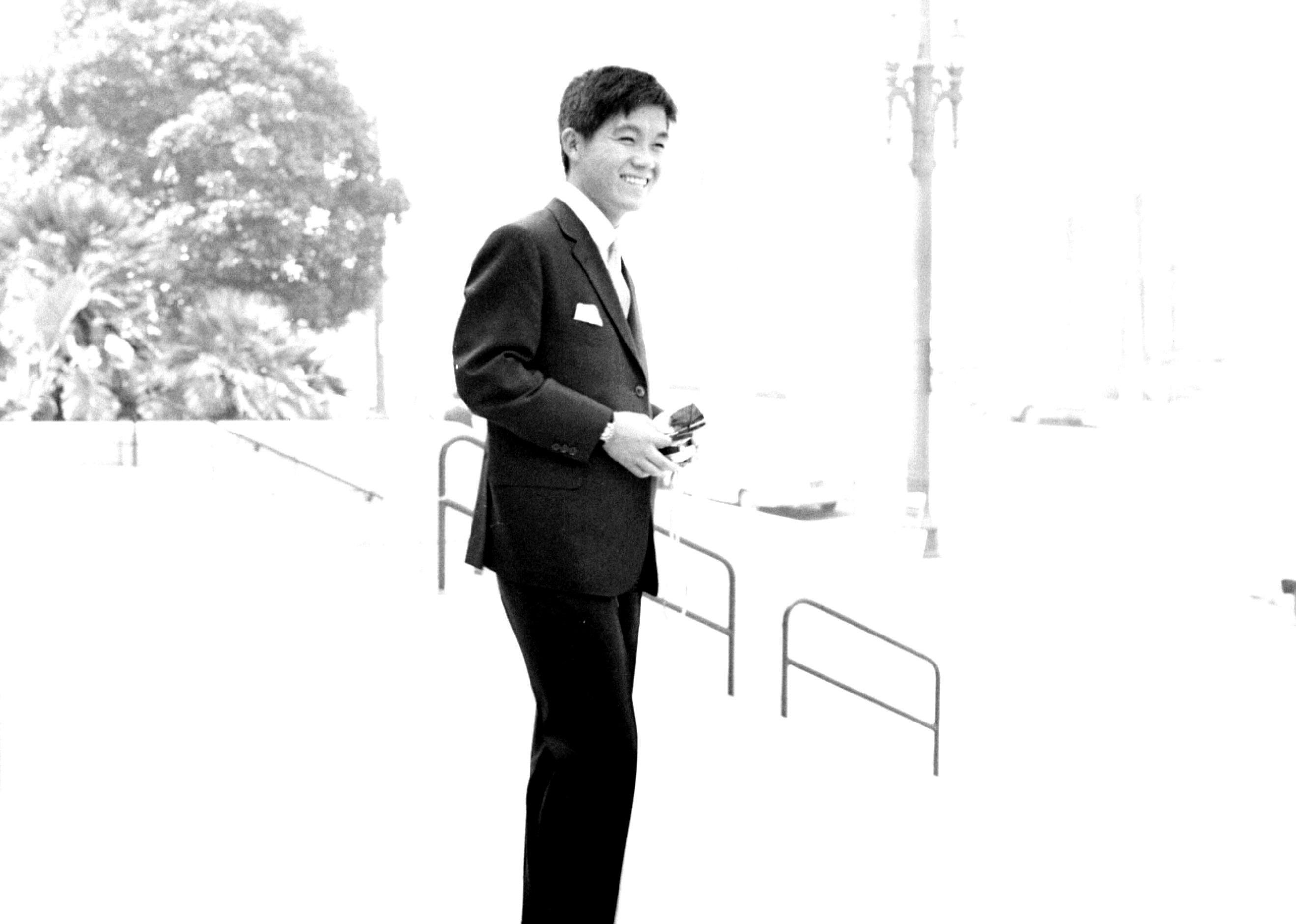 14 / 25
Michael Ochs Archives // Getty Images
Selena covers cross-cultural Japanese song 'Sukiyaki'
Selena reinterpreted the '60s-era Japanese pop song "Sukiyaki" (aka "Ue o Muite Arukou"), originally sung by well-known Japanese singer Kyu Sakamoto, into a sentimental Spanish-language version. Selena covered the song in her 1989 self-titled album and 1990 7-inch single.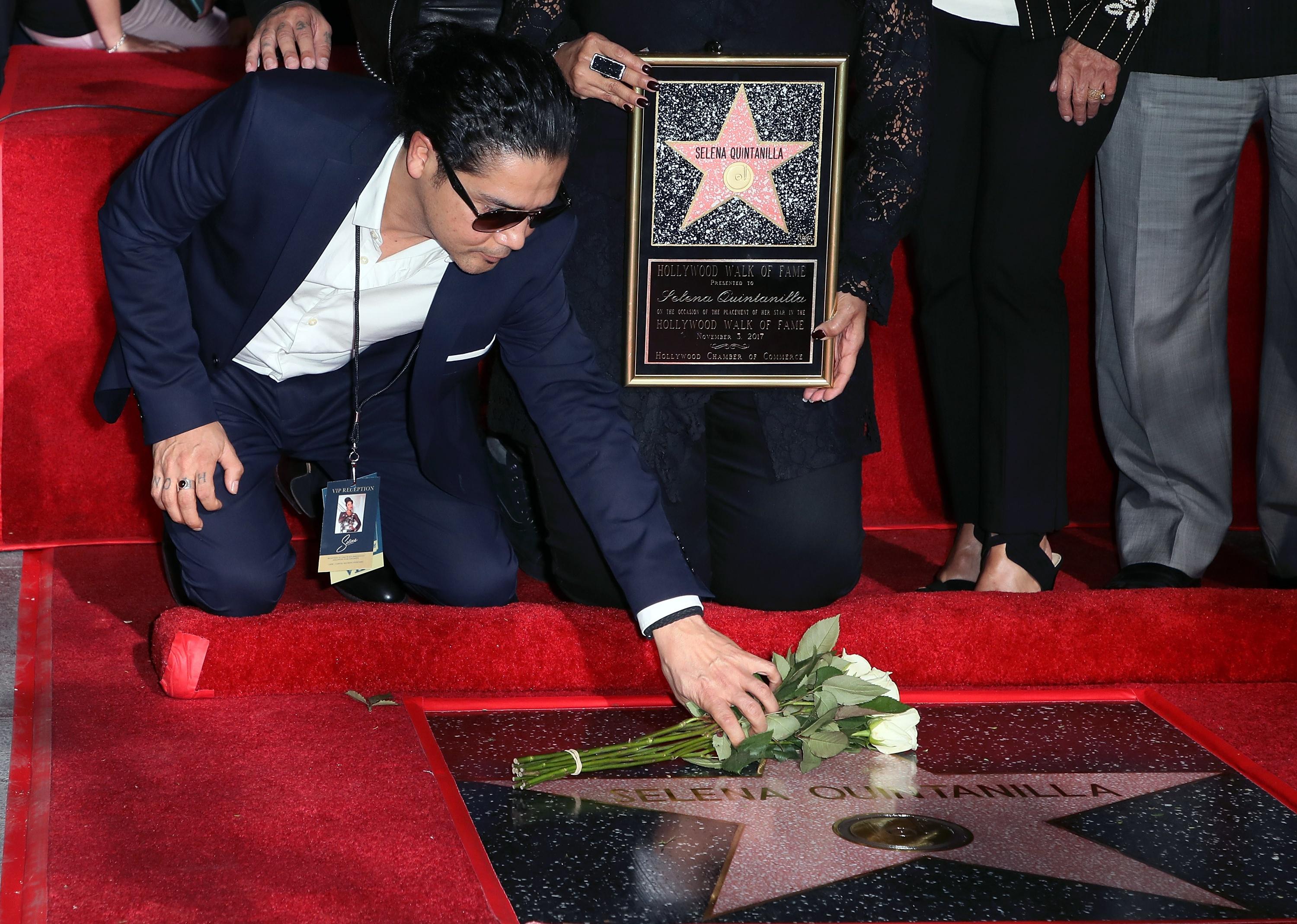 15 / 25
David Livingston // Getty Images
Marrying Chris Pérez
Selena and Chris Pérez married in 1992 after secretly dating while on tour. Whether it was because of his image or because he believed no one would be good enough, Selena's father opposed their relationship, yet despite his objection, the couple eloped. Chris was the lead guitarist in her band, Selena y Los Dinos. In 2012, he wrote a bestselling book about their relationship titled "To Selena, With Love."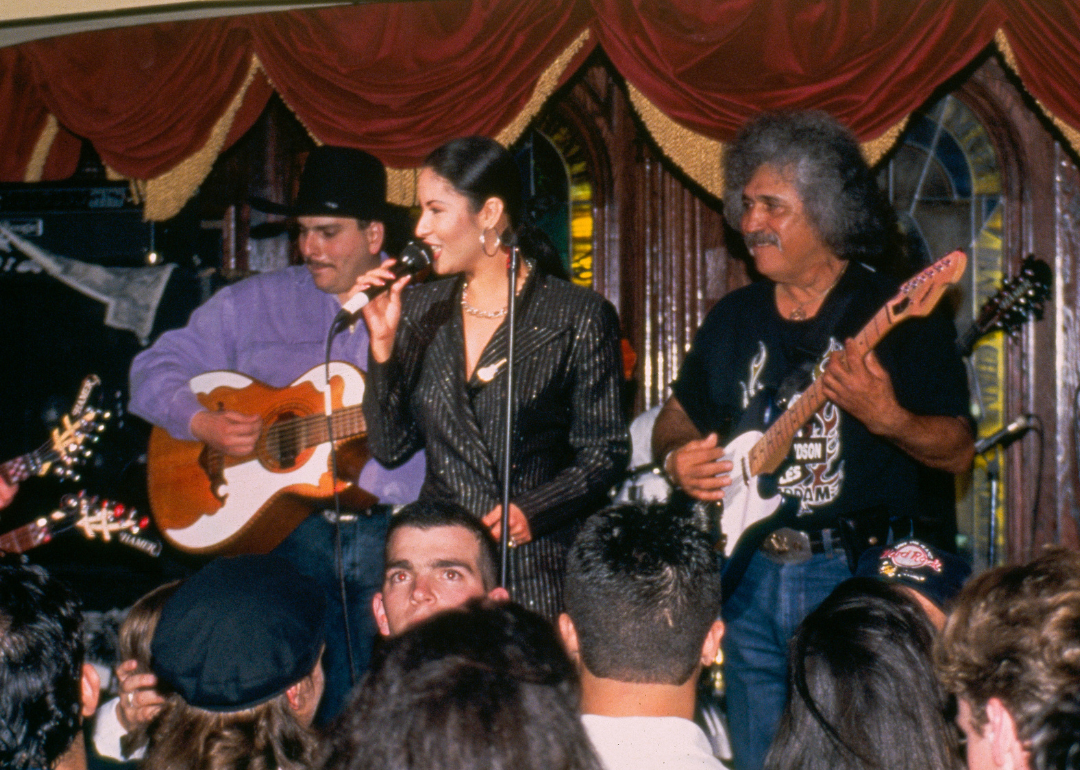 16 / 25
Larry Busacca/Getty Images
Selena signs with SBK Records
In 1993, Selena signed with EMI Latin subsidiary SBK Records to record her first all-English album, becoming the first female crossover Latin artist signed to the label. The record deal gave Selena the chance to record an all-English album, the first in her career.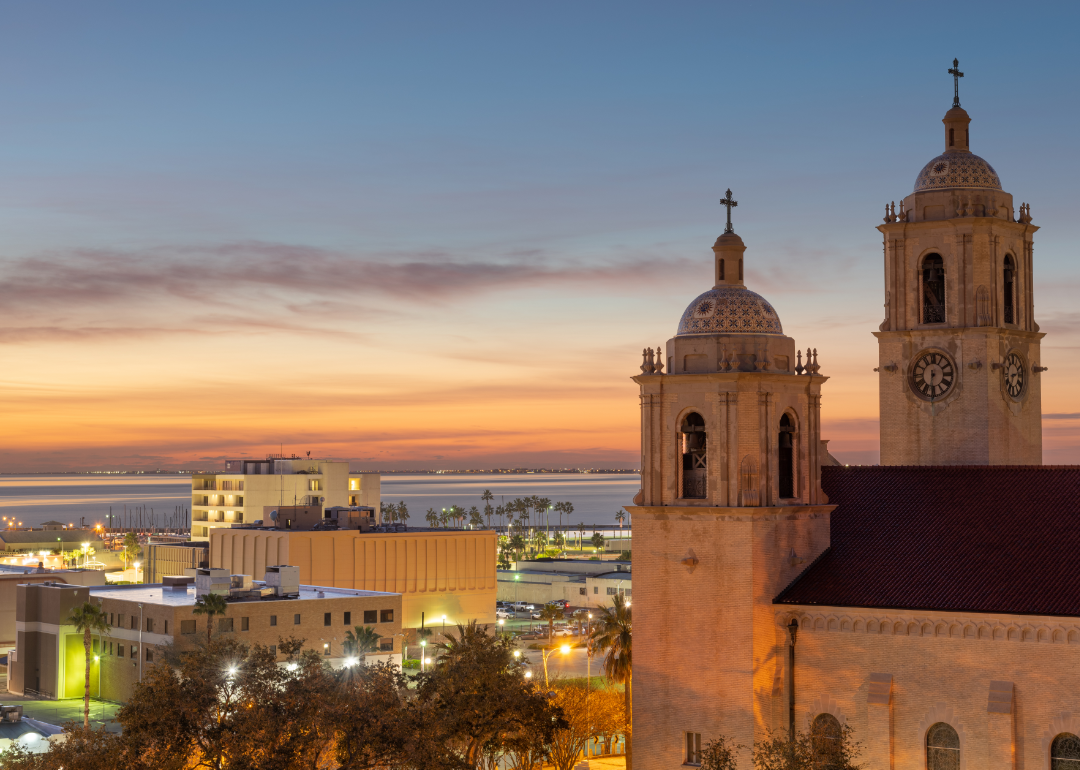 17 / 25
Corpus Christi was home
Despite Selena's fame and wealth, she lived in the working-class district of Molina in Corpus Christi. After her death, in an interview with ​​the San Antonio Express-News, neighborhood kids reflected on Selena's kindness and how she never hesitated to give them autographs or concert tickets.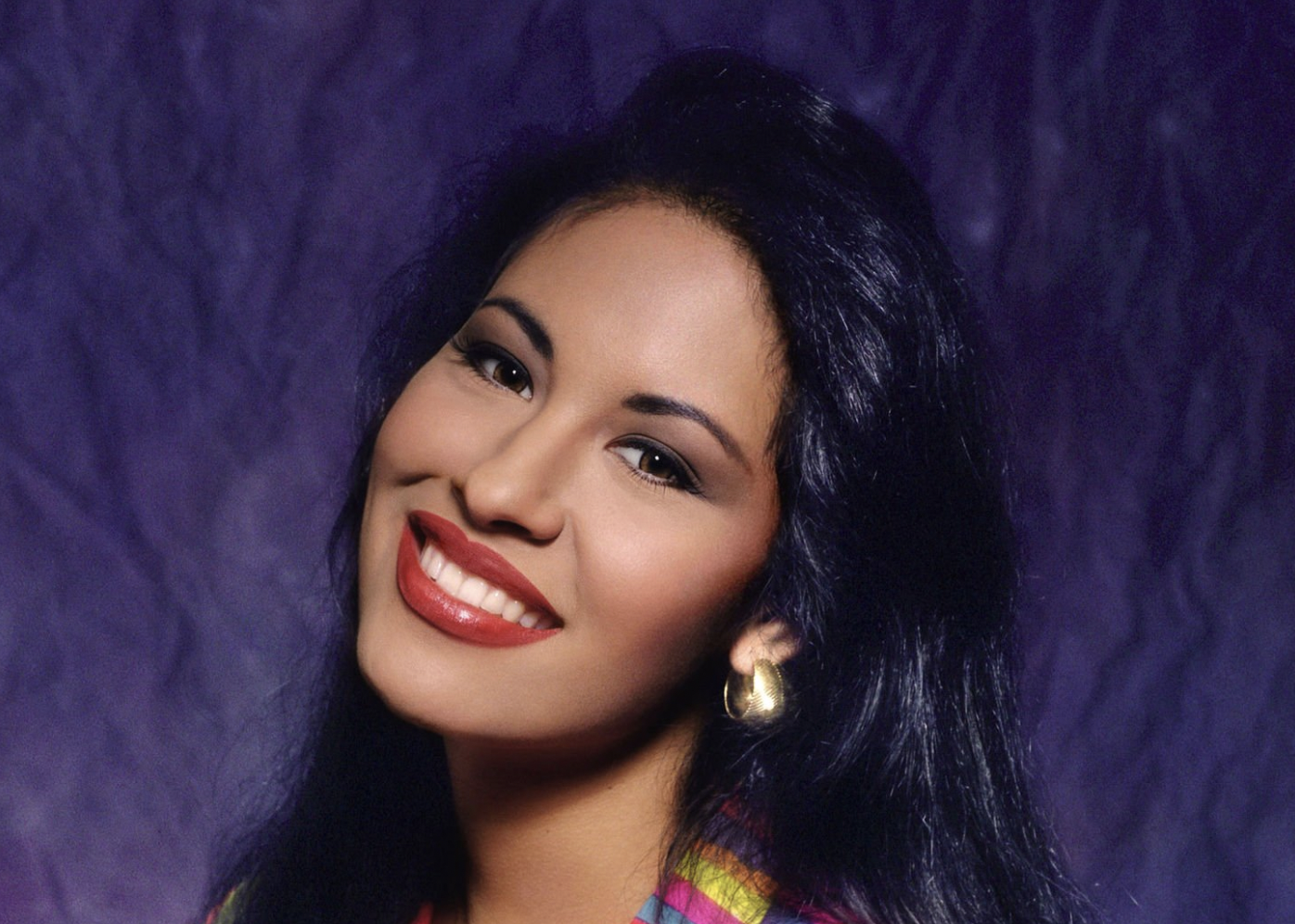 18 / 25
Cesare Bonazza/Contour // Getty Images
Role model and public servant
Selena was a role model in her community and beyond. According to the Texas Historical Society, Selena considered herself a public servant. She was involved with various outreach programs, including the Houston Area Women's Center, a shelter for battered women for whom she taped a public-service announcement in 1993.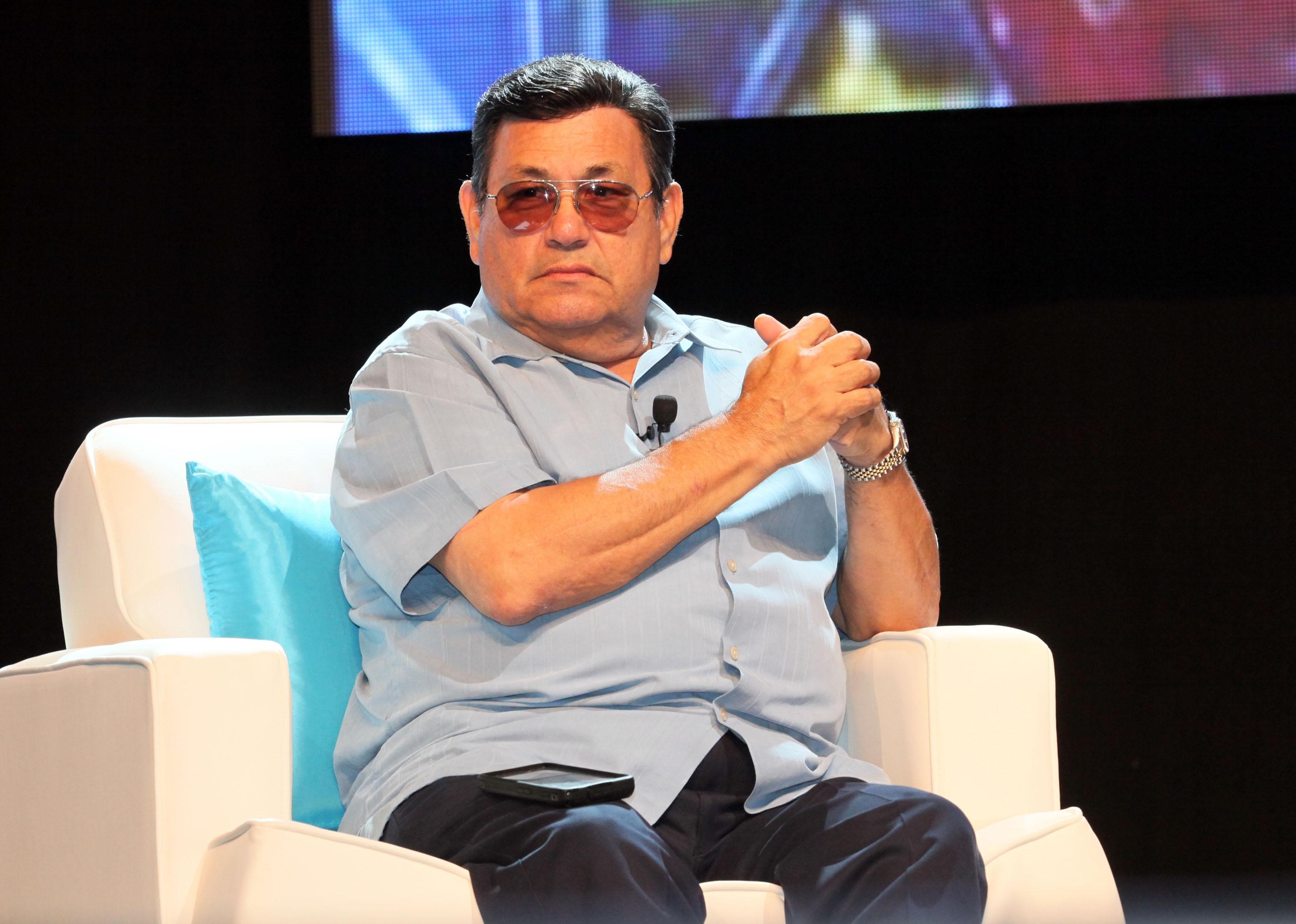 19 / 25
Danny Bollinger // Getty Images
Q Productions
Founded in 1993 by Selena's father, Abraham Quintanilla, Q Productions is Quintanilla's company office and recording facility in Corpus Christi, Texas—specializing in audio mixing and recording, artist management, promotions, bookings, film and video production. Q Productions also houses the Selena Museum, honoring the life and legacy of Selena.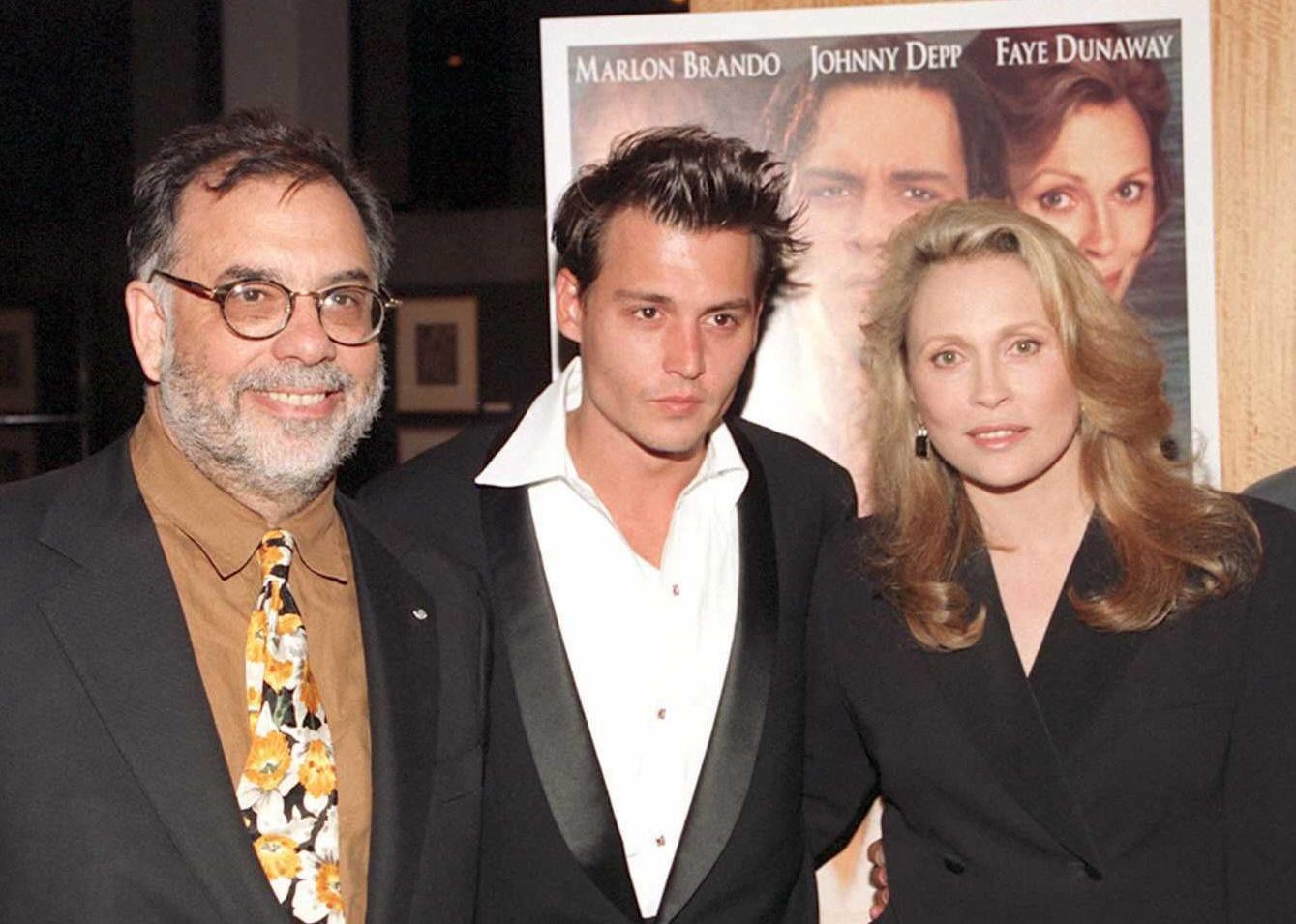 20 / 25
Vince Bucci // Getty Images
Acting career
Selena had a small role as a mariachi singer in the 1994 film "Don Juan DeMarco" featuring Johnny Depp and Marlon Brando. Selena sang "El Toro Relajo" and "No Me Quieras Tanto." The film premiered seven days after her death on April 7, 1995.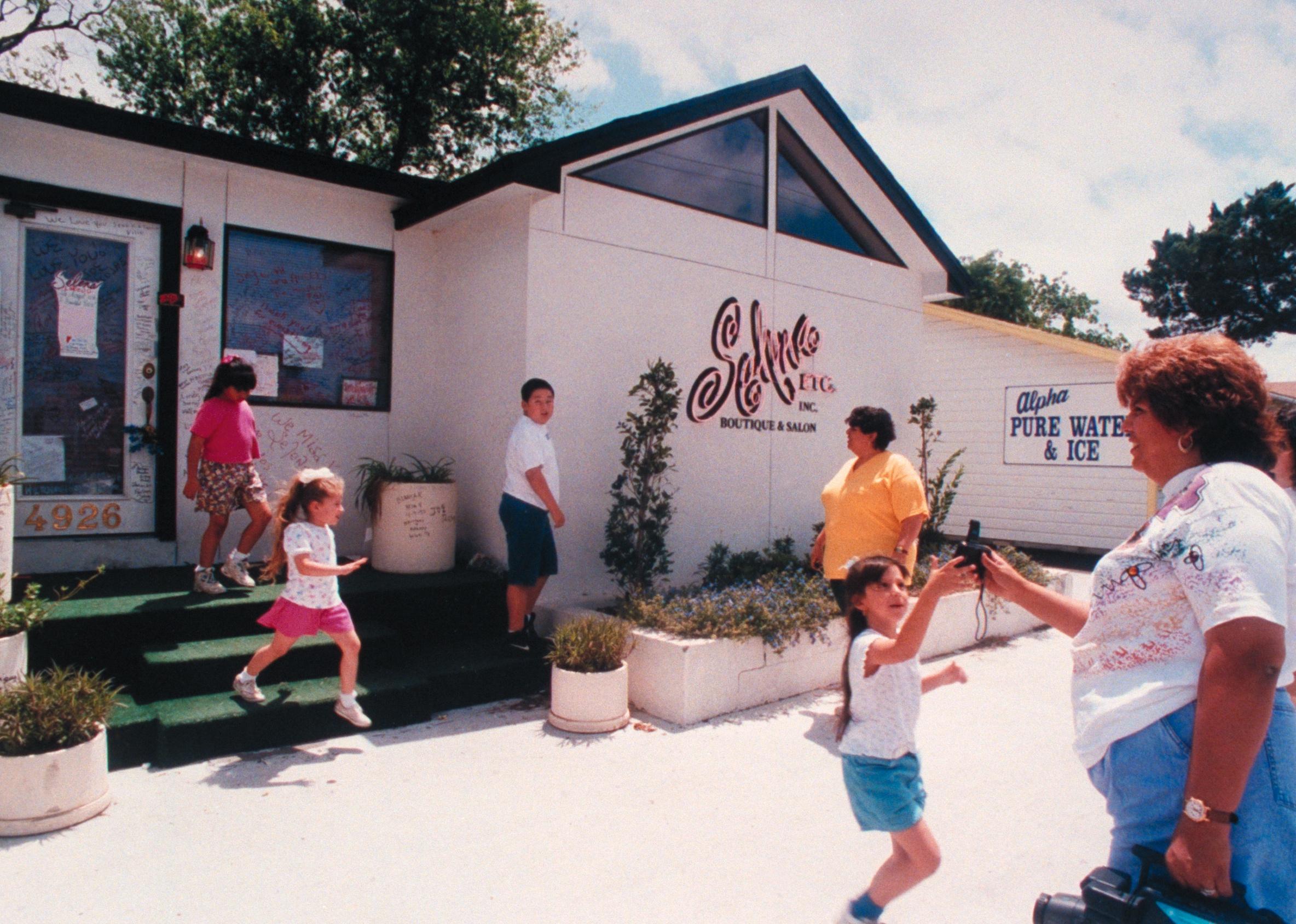 21 / 25
Barbara Laing // Getty Images
Clothing boutique
In 1994, Selena opened Selena Etc., boutiques in Corpus Christi and San Antonio. According to the Chronicle, her boutiques featured apparel the singer designed, Selena memorabilia and clothing, and a full-service salon. The San Antonio store closed in 1999 the Corpus Christi store closed in 2009.
22 / 25
Larry Busacca // Getty Images
First Tejano artist to win a Grammy
1994 marked a historic achievement for Selena, having won the Grammy for Best Mexican-American Album for "Live," marking her first career Grammy and the first time a female Tejano artist won the category. Selena's acceptance speech was short but powerful, saying, "I'd like to thank all my Latin family."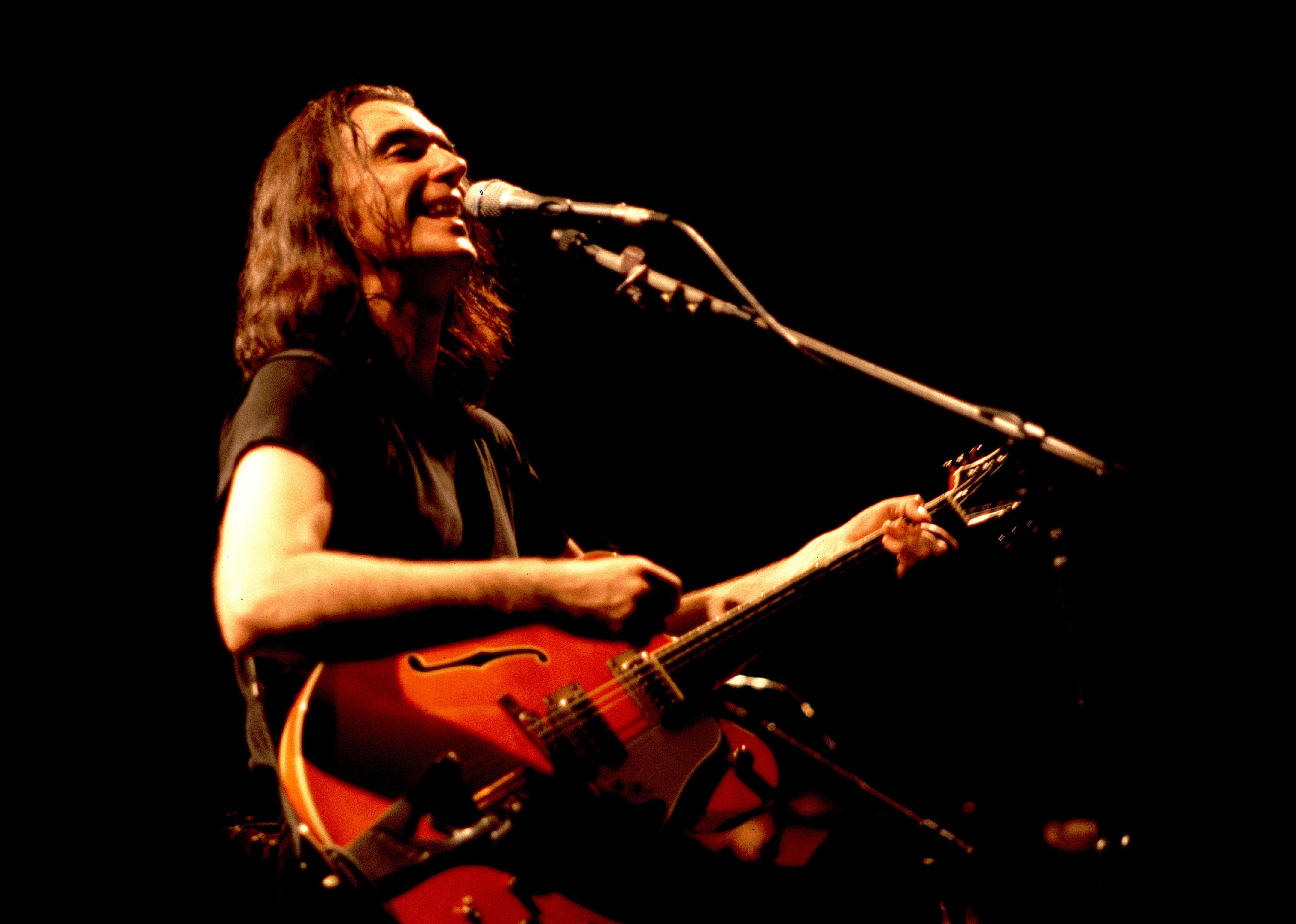 23 / 25
Paul Natkin // Getty Images
Collaboration with David Byrne
Selena teamed up with legendary Talking Heads frontman David Byrne to record the single "God's Child" in March 1995. In an interview with Rolling Stone, David Byrne says he was approached by film producers for "​​Don Juan DeMarco" to create a song for Selena.
Byrne recalled: "She recorded her parts in Spanish, and I thought it was incredible. The movie people never used it. I feel kind of sad about that. I thought, 'What's going to happen to this song now?' As we all know what happened then, lo and behold, her posthumous album, "Dreaming of You," the song finally found a place."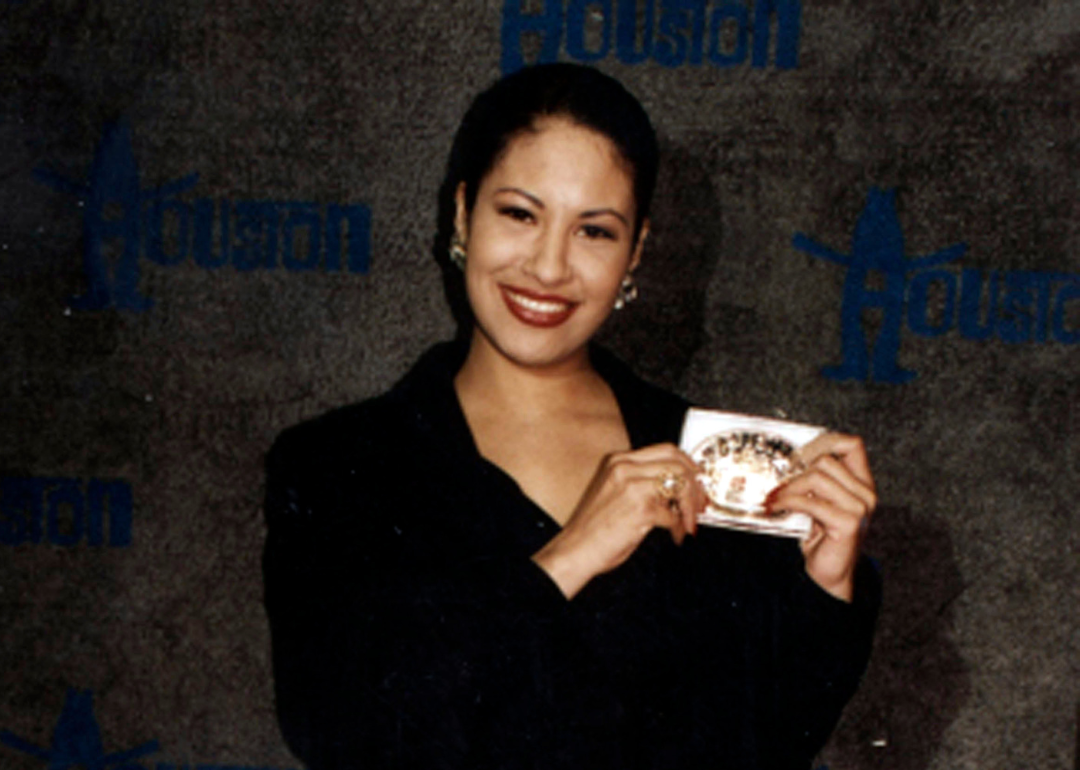 24 / 25
Arlene Richie // Getty Images
Crossover album
Selena's posthumous crossover album, "Dreaming of You," was released on July 18, 1995, almost four months after her death. It sold 175,000 copies in a single day and instantly went to #1. While at the time in the music industry, it was often considered necessary for Spanish-speaking artists to "crossover" to English to be successful, Selena's "Dreaming of You" was one of the first albums to find a place in the mainstream with songs featured in both English and Spanish.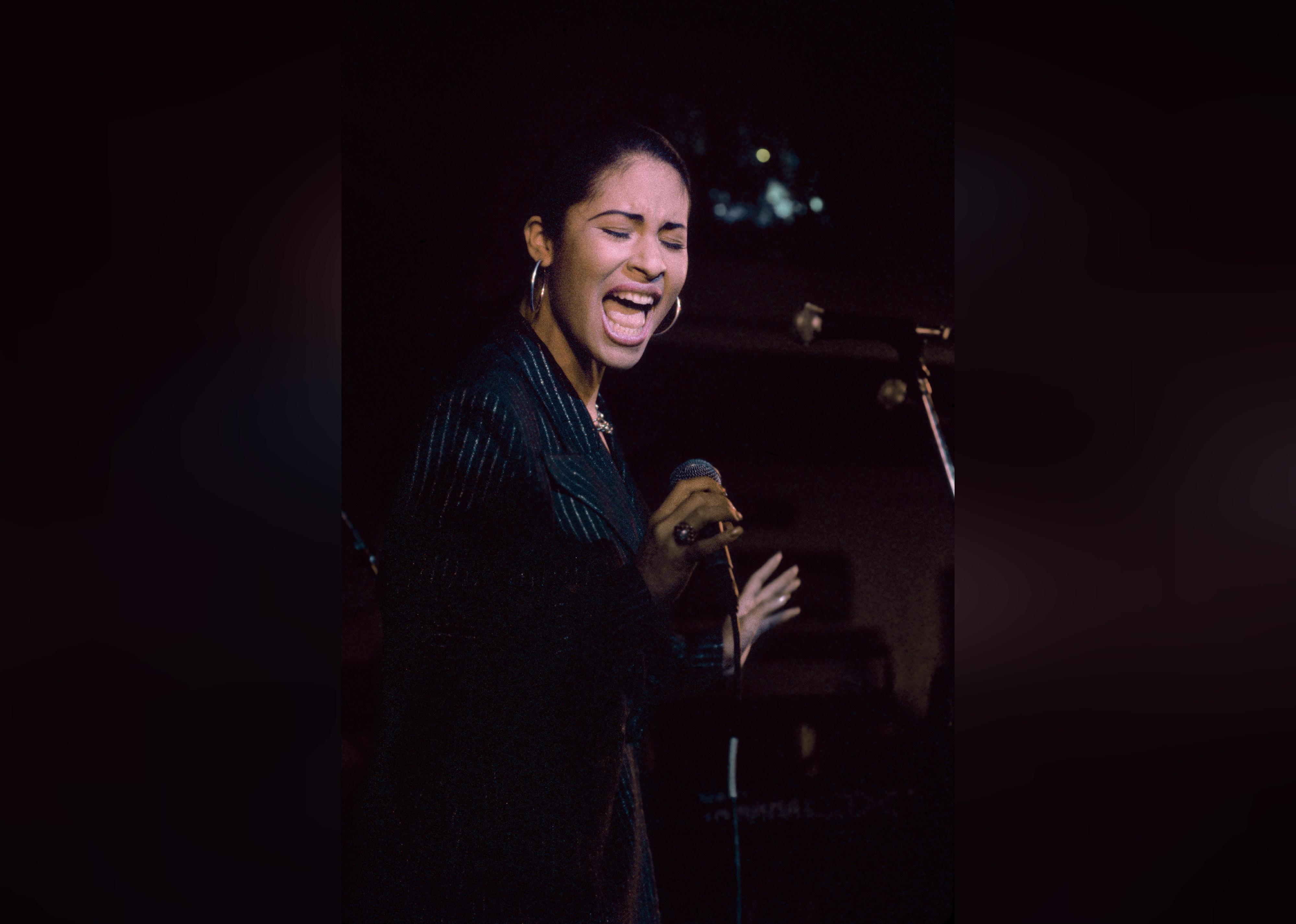 25 / 25
Larry Busacca // Getty Images
'Moonchild Mixes'
In 2022, the Quintanilla family released "Moonchild Mixes," 10 unreleased songs of Selena's original recordings between the ages of 13 and 16 via Warner Music Latina. Selena's father told Billboard that it's their way of maintaining her presence through her music.
Story editing by Olivia Monahan. Copy editing by Kristen Wegrzyn. Photo selection by Clarese Moller.