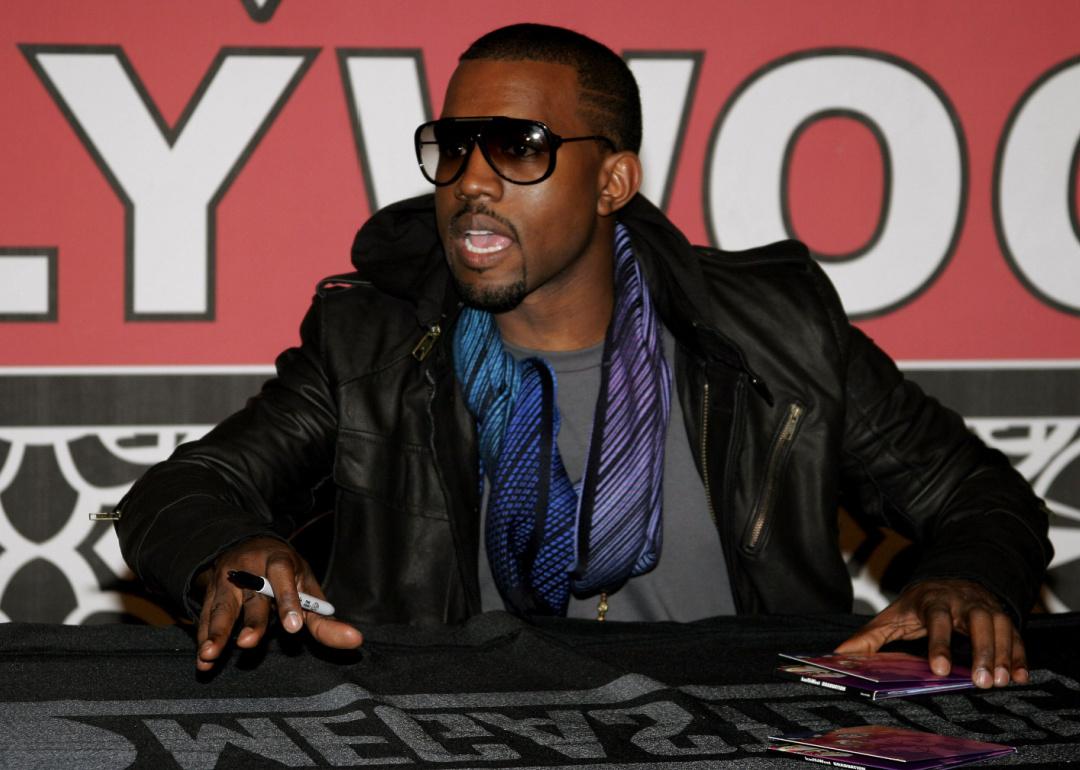 Top 50 Kanye West tweets since he rejoined Twitter
Tinseltown // Shutterstock
Top 50 Kanye West tweets since he rejoined Twitter
Incoherent ramblings or gems of wisdom? Flickers of brilliance from the mind of a true genius or consummate baiting from the world's greatest online troll? Kanye West is one of the most prolific, controversial and widely followed celebrities on Twitter, and a read through his timeline leaves those questions open to an endless ocean of interpretation. 
 Hip-hop superstar, fashion mogul, entrepreneur, provocateur extraordinaire and husband of Kim Kardashian West, Kanye West, a.k.a.: Yeezy, has a massive Twitter following of more than 28 million. After nearly a year of self-imposed social media exile, Kanye returned to Twitter on April 14, deleted his entire timeline from his original run and started all over again.
What emerged was an online persona that was often controversial, occasionally motivational and always unpredictable. Kanye's tweets range from braggadocious self-obsession to philosophical life coaching. Politics, music, capitalism and sneakers are just a few of the topics explored by Kanye, whose 21 Grammy wins and 68 nominations suggest that his talent and success are nearly equal to his grandiose self-image.
 Stacker used statistics from SocialBearing, a Twitter analytics website, to rank Kanye's top 50 tweets based on total engagement, the sum of each tweet's favorites and retweets. Click through to see just what he had to say after his mysterious hiatus.
 Want more tweets? Check out Donald Trump's top tweets since taking office here.