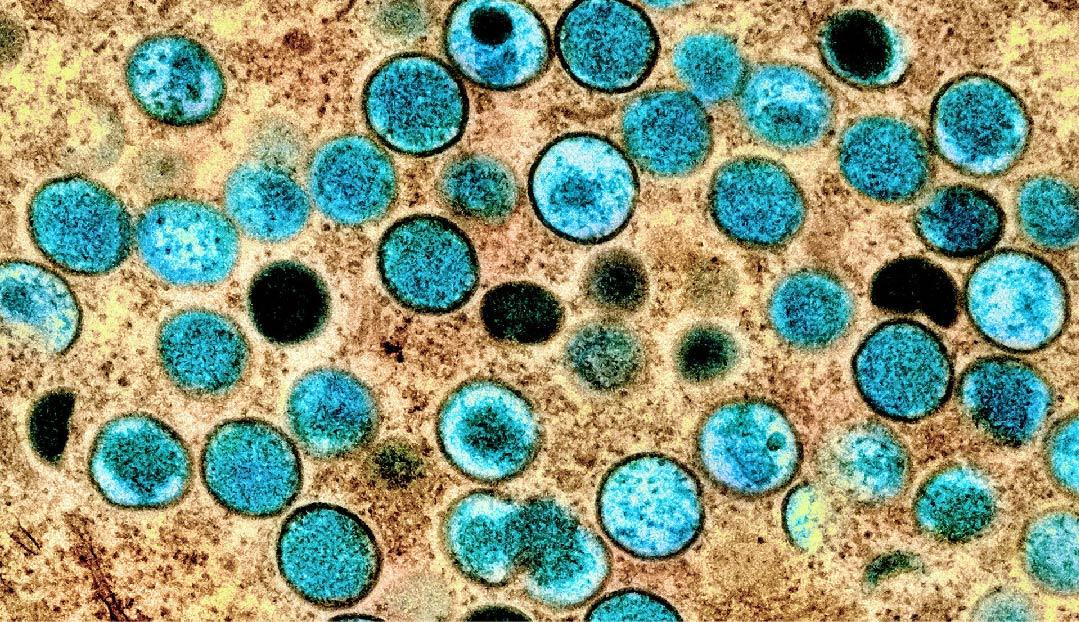 NIAID // Wikimedia Commons
Monkeypox data dashboard
At the beginning of August, the Department of Health and Human Services declared monkeypox a public health emergency. The epidemic had swelled to nearly 9,000 cases in the U.S. and would soon reach its peak.
Click for embed code of state map
In recent months, the number of new cases has declined, but new cases continue to be reported.
Click for embed code of national case chart
Stacker is collecting data from the CDC to examine monkeypox case trends across the U.S. Stacker calculated new cases from historical cumulative counts presented by the CDC and averaged these numbers over a one-week period to adjust for inconsistencies in daily reporting. The full historical, state-level dataset is available here. This page and dataset will continue to update daily with the most up-to-date data.
Click for embed code of state case chart
Though monkeypox presents a novel public health risk at this time, it is not a new disease. The virus was originally discovered in 1958 in a group of primates and the first recorded case in a human occurred in 1970. Common symptoms of the disease include rashes (often referred to as "pox"), fever, chills, and swelling of the lymph nodes.
Click for embed code of top 10 case charts
Monkeypox spreads via close skin-to-skin contact with an infected person and occasionally, via surfaces on which an infected person has left infected body fluids. The CDC recommends getting vaccinated when you are eligible and being vigilant about any symptoms you or anyone you have had close or intimate contact with during the past two weeks may be experiencing.
See more of Stacker's monkeypox coverage