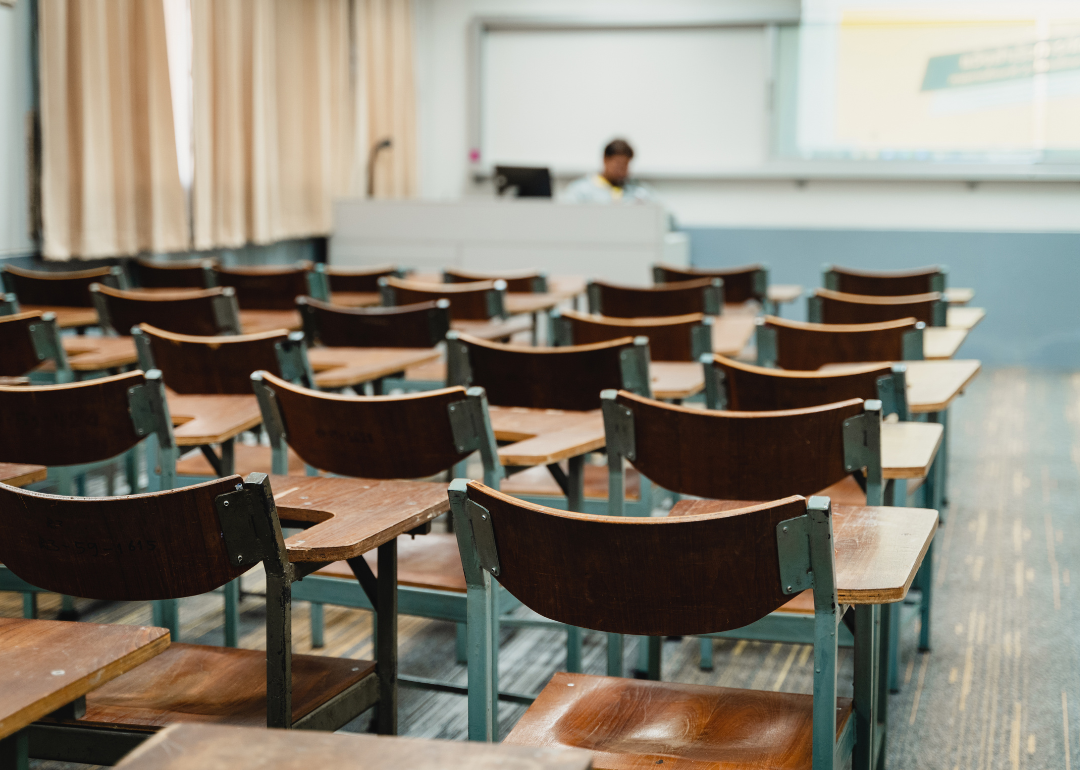 Stacker Studio
10 states where college enrollment has dropped the most over the past decade
10 states where college enrollment has dropped the most over the past decade
A college degree used to be considered the golden ticket to starting a good life. Over the past several years, something's changed.
According to a 2023 Wall Street Journal-NORC poll, 56% of Americans think a four-year degree is not worth the cost. And fewer high school graduates are enrolling in college right away, according to a 2023 report from the National Center for Education Statistics. 
The Hechinger Report warns that this trend correlates with labor shortages, a weaker economy, growing racial inequities, and even a lower life expectancy.
All told, 44 states saw a decline in college enrollment between 2010 and 2019. The trend is fairly recent. When you look back to the start of the millennium, only three states—Alaska, Michigan, and Illinois—have seen consistent enrollment drops. And while total U.S. enrollment is down 6.6% between 2010 and 2019, federal statistics show it's actually up 128.8% compared to 1970, and only down 3.3% between 2019 and 2020. 
EDsmart used data from the National Center for Education Statistics to identify the 10 states that have seen the greatest decline in undergraduate enrollment from the 2010-11 academic year to 2019-20. Although state-level data was available for the more recent 2020-21 school year, 2019 data was used to focus on longer-term enrollment trends separate from the effects of the COVID-19 pandemic. Enrollment numbers include all schools that "grant associate's or higher degrees and participate in Title IV federal financial aid programs."
Read on to see whether your home state made the list, and find out what each state is doing to address its falling numbers.
This story originally appeared on EDsmart and was produced and distributed in partnership with Stacker Studio.