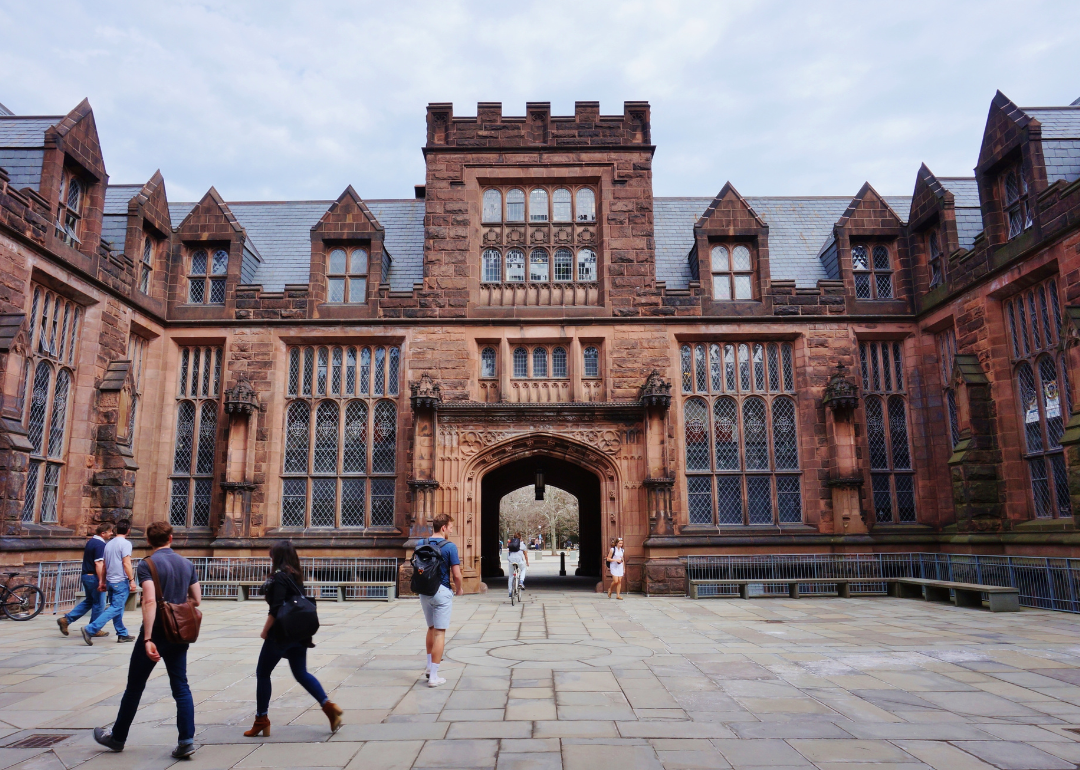 100 colleges whose grads go on to earn the most
100 colleges whose grads go on to earn the most
Many colleges and universities help prepare students for life after finals and dissertations by setting up virtual job fairs, providing online office hours for career development, and reaching out to companies to create co-op programs for potential student hires. And while finding high-paying jobs can sometimes be challenging, there are plenty of schools that have a history of placing their graduates into big companies.
Stacker compiled a list of the colleges whose graduates earn the most, using 2021 data—released in 2023—from PayScale. Colleges are ranked by the highest mid-career earnings, with ties broken by early career earnings. Mid-career earnings are median salaries for alumni with 10+ years of experience, and early career earnings are for alumni with 0-5 years of experience. Slides also include the percentage of students earning degrees in STEM—science, technology, engineering, and mathematics—as well as the percentage of those who report that their work is not only important to them personally but also, they believe, has a positive effect on the world at large, defined here as "high meaning."
Many schools produce yearly reports of graduated student placement, which usually include whether the alumni are employed, attending graduate school, applying to graduate school, in a fellowship program, serving in the military, or searching for jobs. While some fields dictate some kind of prerequisite before full-time employment—such as a paid internship or mentor program—it's not uncommon for new graduates to be thrown right into the working world with jobs at major companies like Amazon, Citi, and Google.
Did your school make the list? Read on to find out and learn other morsels of information, like the non-aquatic environments where Coast Guard trainees go on to work, which schools employ "micro-internship" programs, and the surprising #1 on the list. And be sure to check out related Stacker topics, such as college majors that make the most money.