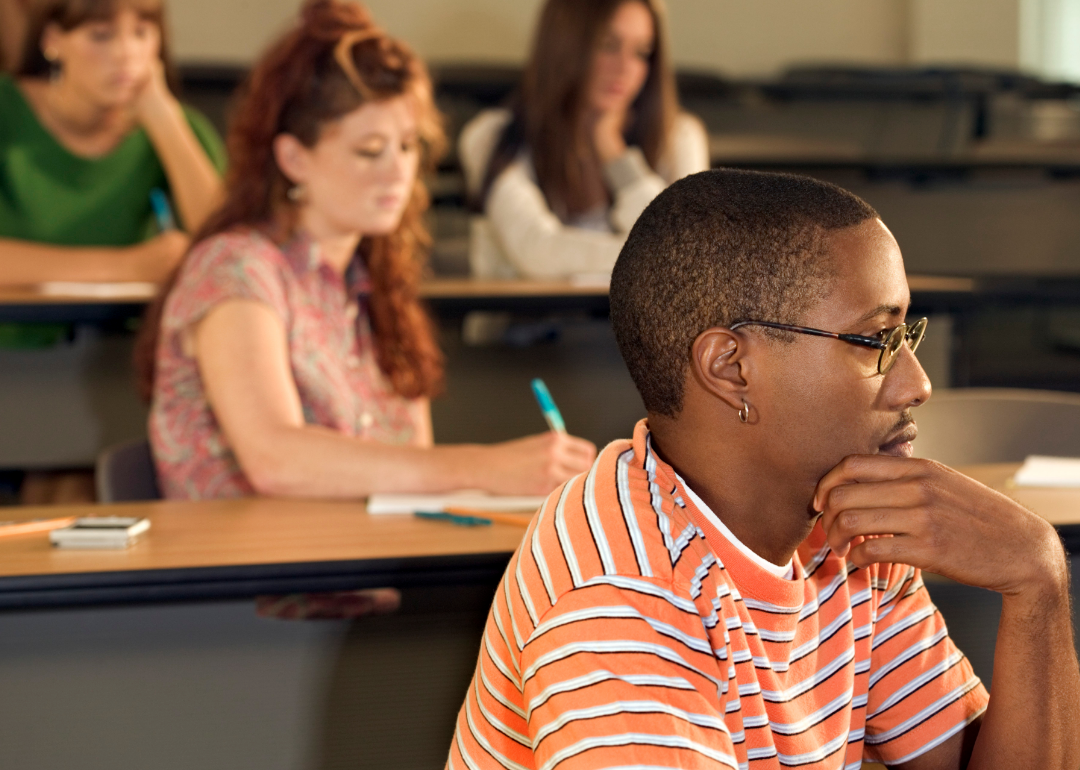 100 community colleges with the best ROI
100 community colleges with the best ROI
Getting a good return on investment is important to many, especially in an economic downturn. Education is no exception—in fact, given rampant student loan debt, it may be more important for that particular investment.
Stacker compiled a list of the community colleges with the best return on investment using a study by Anthony P. Carnevale, Ban Cheah, and Martin Van Der Werf at Georgetown University. Colleges that primarily offer associate degrees were considered. Colleges are ranked by the highest 40-year ROI, with ties broken by 10-year ROI. Net present value, which compares current costs to future value, was used to calculate rankings in the 2019 study.
Schools that offer training in STEM, the trades, and health care are common throughout this list because of the high demand for those skills, but there are also more obscure programs, including viticulture and exotic animal training.
Though some of these schools offer bachelor's and even master's or doctorate programs, we've focused on shorter programs of the type usually found at community colleges, including associate's degrees and certificates. Many of the schools that offer those programs are set up with transfer agreements with four-year schools to simplify the transition process for their students.
A number of schools that focus on hands-on training have constructed on-campus centers so that students have an experience that mirrors real life. Others are part of hospital and health-care systems and use their facilities. Some serve the local communities, while others offer simulation scenarios.
Virtually all offer some sort of financial aid, but increasingly, colleges are offering free rides based not only on academic or athletic performance, but also financial need. Dual enrollment, for high school students who want to finish up their diploma work while earning college credit, is also increasingly available.
Read on to learn about the schools in the country where students get the strongest value for dollars spent on education.