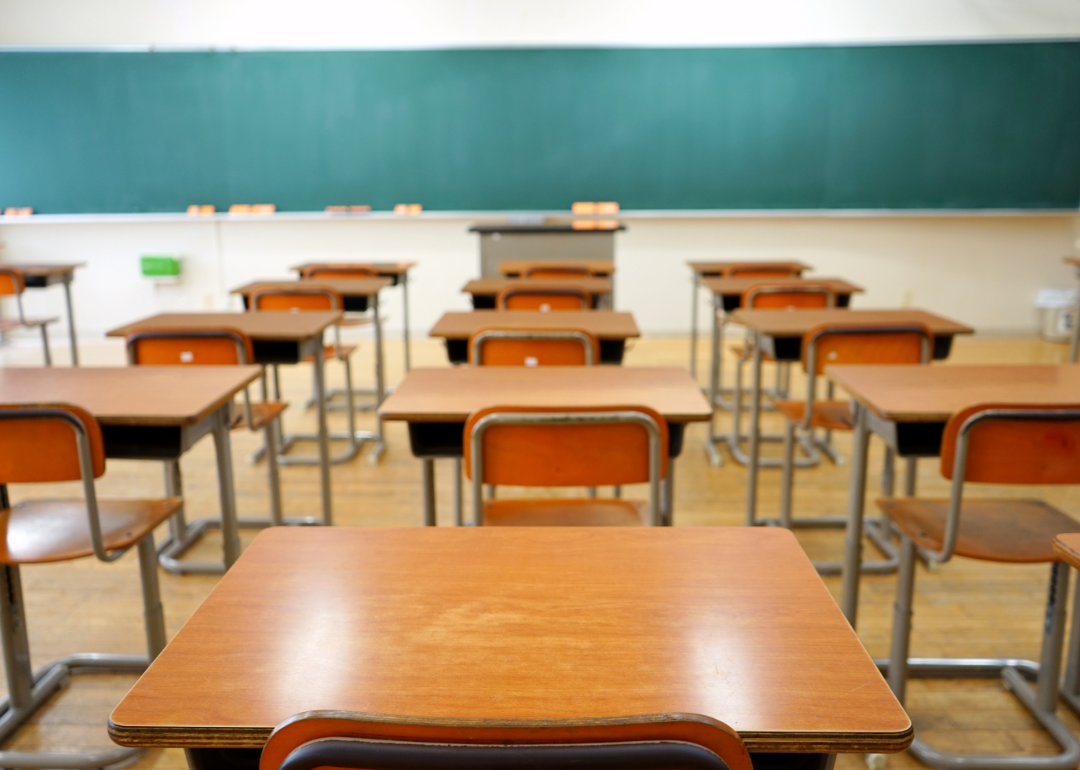 Stacker Studio
11 largest school districts in the country—and how they're responding to COVID-19
11 largest school districts in the country—and how they're responding to COVID-19
By March 25, 2020, all U.S. public school buildings were closed due to the spread of COVID-19—changing the lives of educators, students, and students' families overnight. School administrators scrambled to create remote protocols and programming where none such model existed in many cases. Some districts and students were more prepared than others as the pandemic revealed gross inequities in access to education. The 2020-2021 school year saw many districts re-opening classrooms, though often in a hybrid format that combined both remote and in-person options. Many parents took the remote-only option that some schools offered or even switched their children to homeschooling.
HeyTutor researched each district's policies in response to the COVID-19 pandemic, including the latest Omicron wave, citing data from Niche on the largest school districts in America. Supplementary data came from the New York City Department of Education.
The Delta variant popped up just as the country's health experts thought we were gaining a foothold in slowing community spread, but the 2021-2022 year finally seemed to signal a return to fully in-person learning. Education and mental health experts cited lost academic, social, and emotional skills as critical reasons to bring children back in school and keep them there. For many students, academic growth was disrupted after they lost continuous access to in-person learning, which deepened the achievement gap in many classrooms. This disparity was most pronounced in students from communities of color and from low-income households, who disproportionately experienced more challenges trying to access digital learning.
While many students have resumed in-person instruction in public school districts, the Omicron variant has created skyrocketing positivity rates that made reopening schools after the winter break difficult for many. Many districts implemented mandatory masking as well as stricter ventilation protocols, including the introduction of MERV 13 filters to capture fine particles in the air. Vaccinations were encouraged for everyone old enough to get them. However, staff shortages, low student attendance numbers, and clashes between districts and teachers' unions continue to plague school districts and make it difficult for students to recover what they've lost.
Keep reading to discover how the 11 largest school districts in the country are responding to COVID-19.
This story originally appeared on HeyTutor and was produced and distributed in partnership with Stacker Studio.