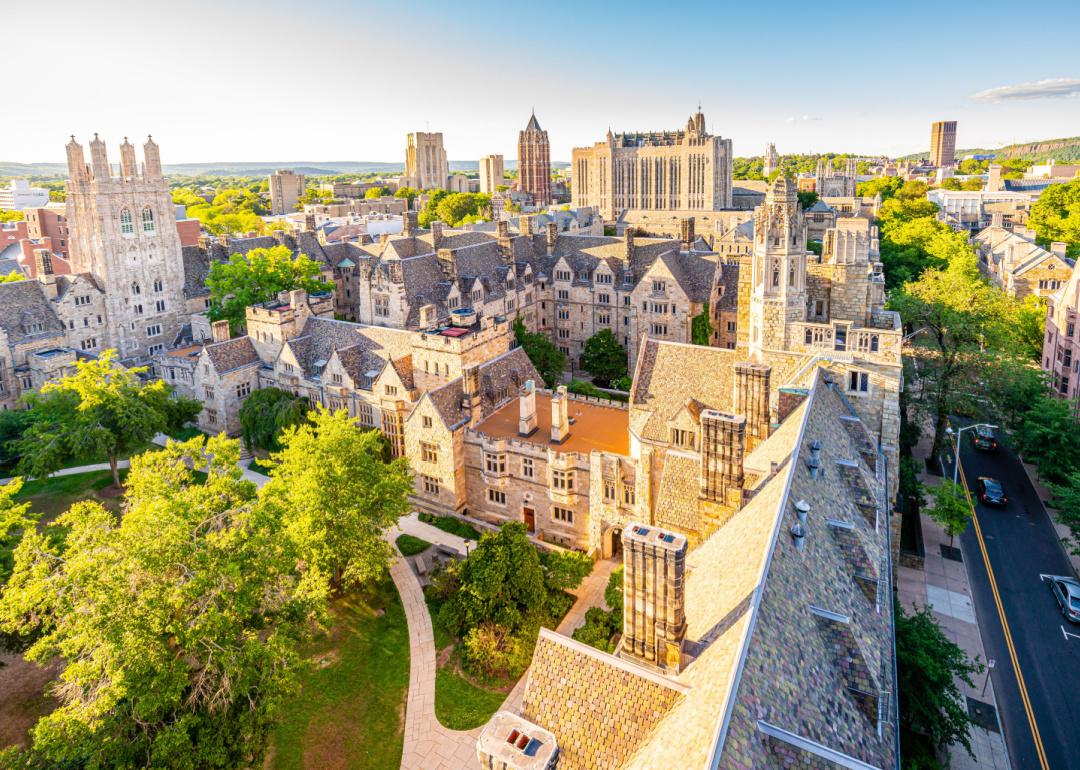 25 oldest colleges in America
Winston Tan // Shutterstock
25 oldest colleges in America
Education has always been a cornerstone of the American experience. Founding Father Benjamin Franklin stressed the importance of having a place to teach America's youth back in 1749. Franklin famously said, "An investment in knowledge pays the best interest."
Even before then, the colonists knew education was the key to the furthering the nascent nation—the first institution of higher education opened its doors on American soil back in the 1600s. In fact, many North American colonies began their own schools, which educated the nation's founders. These universities played a crucial role in offering opportunities to the masses and striking the match that lit the American Dream. Several schools on this list owe their creation to serving disadvantaged communities like women, African Americans, and Native Americans, groups traditionally excluded from higher learning. 
Stacker used data compiled by the education experts at Niche to track the history of higher education in the United State of America and list the 25 oldest colleges. To qualify for the list, the schools still have to be operating today, although name changes didn't affect eligibility. While some colleges floundered and went under, this list examines the survivors—colleges that opened their doors centuries ago and haven't shut them yet. From early colonial colleges all the way to the universities formed just years after writing the Constitution, 153 years separate the oldest school on this list from the 25th spot.
Keep reading to find out which Pennsylvania university received its charter the same year as the Constitutional Convention in Philadelphia, and which tiny Maryland college started its life as King William's School. Learn which universities were started by English royalty, which university launched America's first study-abroad program, and, of course, learn which college is the oldest higher-education institution in the country.
You may also like: Counties in every state with the most old homes