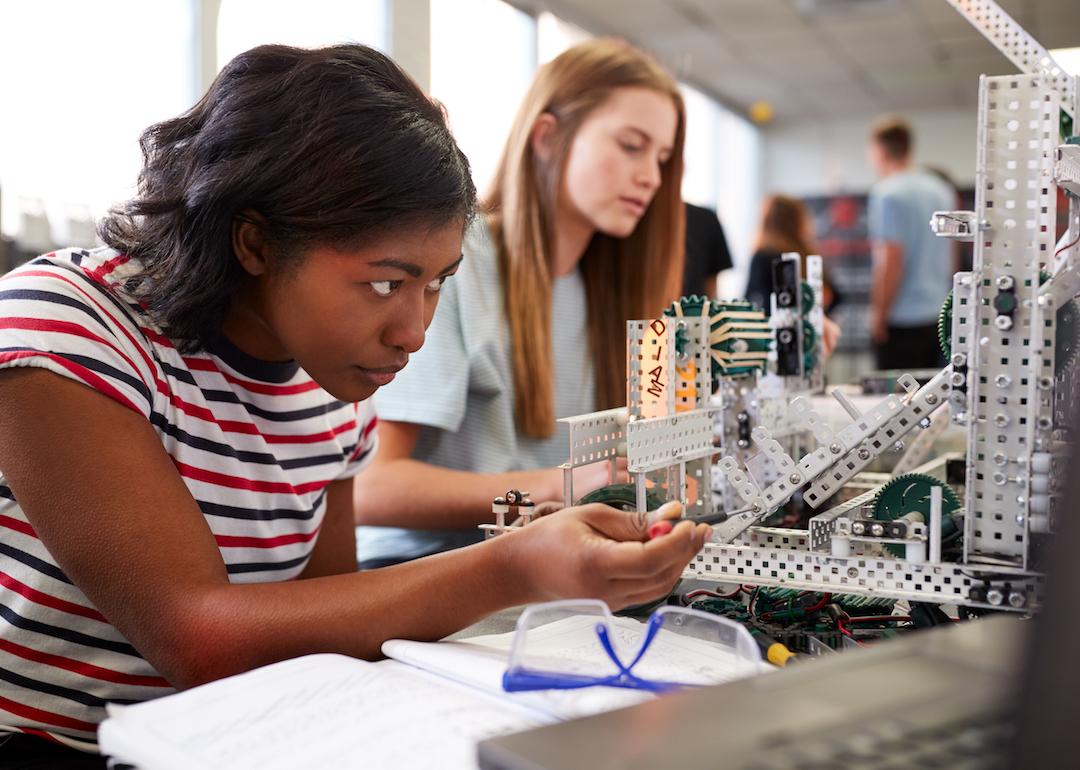 30 college majors that didn't exist 50 years ago
Monkey Business Images // Shutterstock
30 college majors that didn't exist 50 years ago
In 1970, a full 21% of college students chose education as a major, according to NPR (based on data from the Digest Of Educational Statistics). By 2011, that number had plummeted to just 6%. Many of today's teachers find their way into the classroom through alternative paths outside the traditional route of an education degree. Today's biggest major is business, always a popular course of study, with 1 in 5 modern students graduating with business-related degrees, including majors like marketing, real estate, operations, and accounting. One of the biggest businesses in modern America, however, is health care, which now accounts for at least 1 in 10 college degrees.
Other majors have remained steady over the decades, with subjects like psychology, architecture, biology, and economics attracting roughly the same percentage of students today as they did at the end of the 1960s. Some students, however, are pursuing degrees and choosing majors that weren't even a concept 50 years ago in 1969, which happened to be one of the most consequential years in American history. The Beatles made their last public performance that year; the Manson family murders terrified a nation; the first remotely connected computers formed ARPANET, the precursor to the modern internet; nearly half a million young people flocked to Woodstock; and the first human beings in the history of the world set foot on the moon.
Since then, the United States and its system of higher education have changed dramatically, giving modern students opportunities for entirely new educational pursuits that hadn't even been conceived in 1969. Using a variety of sources, Stacker compiled a list of 30 college majors that didn't exist 50 years ago. Some of them deal with new technology, others reflect changes in social norms regarding dynamics like race, gender, and sexuality. Other new majors reflect shifts in science, medicine, engineering, and agriculture. Here's a look at 30 college majors that students 50 years ago never could have pursued.
You may also like: Most popular college majors in America