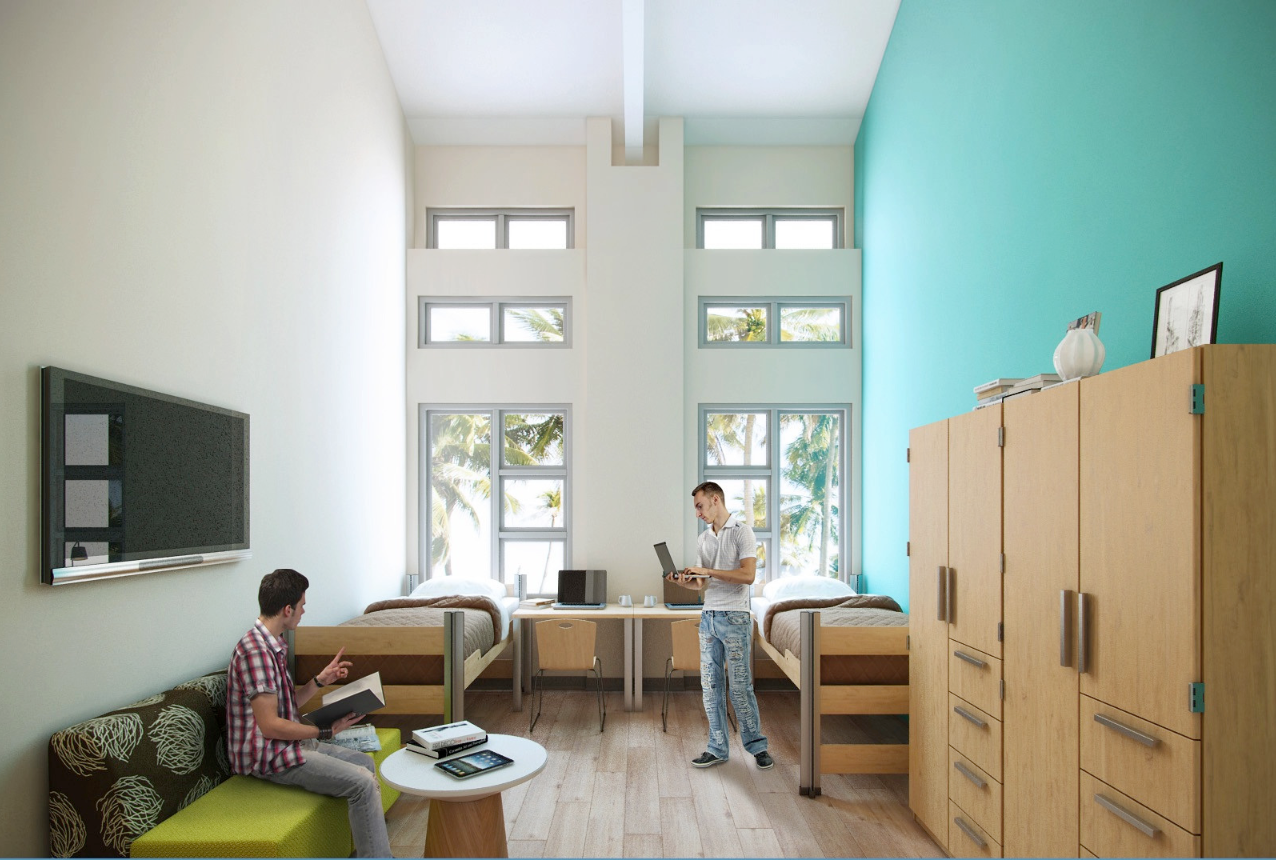 30 of the most luxurious dormitories
Hawaii Pacific University // Flickr
30 of the most luxurious dormitories
Remembering one's college years might bring up memories of study sessions, beer pong, and of course those tiny, bleak college dorms. From sharing space with a stranger to the dreaded communal bathrooms, dorm rooms haven't traditionally been known as places of comfort, much less luxury.
But as universities compete to recruit new students, many have upped their game by providing accommodations and amenities that rival expensive hotels or elegant condominiums. Those faded residence halls of yesteryear appear to be on their way out, with students and parents alike having higher expectations of what a college education should include. Modern-day students want living situations that will contribute to a better overall college experience, and part of that experience is a dorm that is more than just a place to sleep and study.
Schools have added perks such as private theaters, fine dining, and services like daily or weekly housekeeping. Concerns about a lower carbon footprint and sustainability also have led schools to create spaces that are ecologically sound, with certified green buildings, solar energy usage, and an increase in outdoor areas. Some universities have upgraded their privacy levels, with single rooms that are more like apartments, while others have expanded their shared areas, creating environments that bring students together and help build a stronger sense of community.
Stacker has rounded up a comprehensive list of some of the top-tier dorm options in schools across the United States. A sampling of schools from different parts of the country reveals the ones that came out on top. The approximate yearly housing costs listed do not include extras such as meal plans, and are of course, subject to change based on the school's tuition increases.
Here, take a look at 30 of the most luxurious college dorms and halls across the country. 

You may also like: 100 most diverse colleges