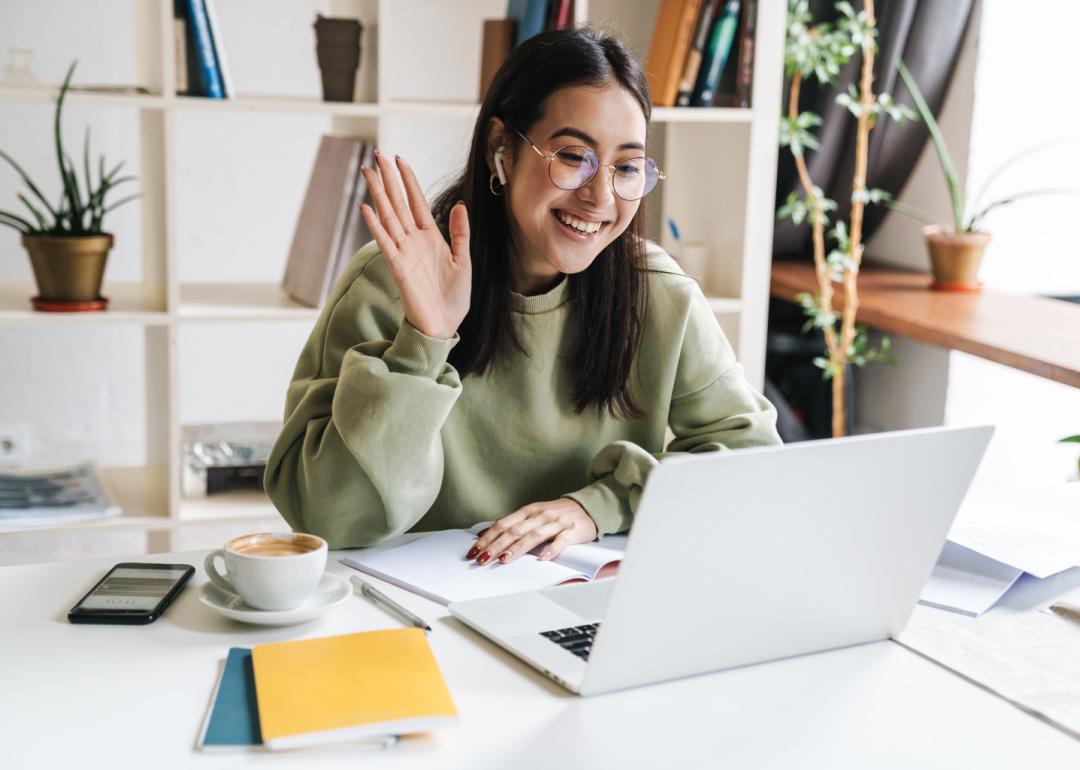 Stacker Studio
5 stats to know when comparing online-only colleges
Dean Drobot // Shutterstock
5 stats to know when comparing online-only colleges
Technological difficulties. Difficulty engaging students. Professors struggling to adapt to online teaching formats. The COVID-19 pandemic wrought havoc on classrooms across the country and worldwide, introducing many people to online learning with mixed and often unsatisfactory results.
Not all schools were left scrambling to adapt to the times, however. For online-only colleges, the transition to virtual school was not a transition at all: It was already a well-functioning reality. At online colleges and universities, faculty are trained in specifically online instruction, lesson plans are created to fit the format, and students are equipped to succeed in a virtual environment.
Since the University of Phoenix offered the first-ever online college program in 1989, millions of students had enrolled in online college courses and degree programs before the onset of the pandemic. These schools gained popularity due to their flexibility around class times, geographical locale, and part- or full-time commitment.
EDsmart cited 2020 data from the Department of Education's College Scorecard to review five factors to consider when evaluating online post-secondary schools. Statistics in the analysis were calculated from the 53 schools the Department of Education identified as online-only. Other colleges offer online learning programs in addition to campus-based degrees, but those are not included in the analysis.
Online colleges and universities have often been confused with massive open online courses, or MOOCs, such as edX, which enroll hundreds of thousands of students but do not award degrees, souring public opinion for accredited, online-only colleges in the process. On the contrary, many online-only colleges offer specialized programs and even accept transferable credits. Selecting the right online college, including its enrollment size and types of degrees offered, is a process much like choosing any other traditional, in-person school.
This story originally appeared on EDsmart and was produced and distributed in partnership with Stacker Studio.