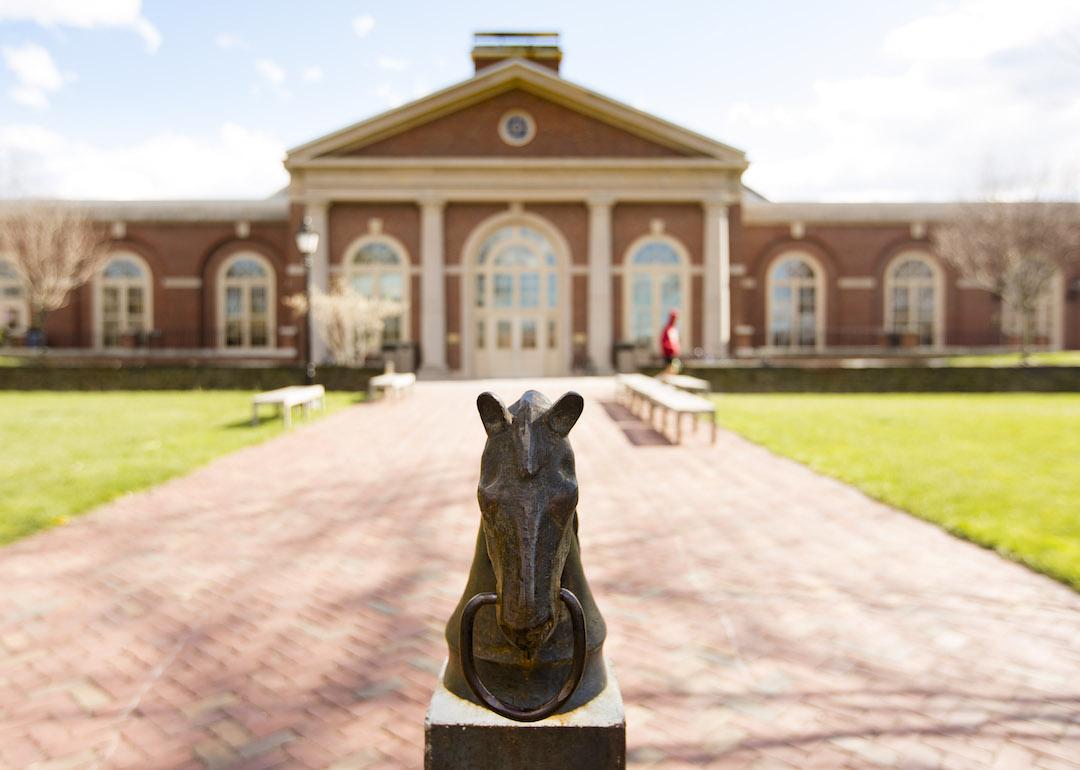 Best boarding schools in America
Dina Rudick // The Boston Globe via Getty Images
Best boarding schools in America
Getting accepted into college isn't easy, and students often seek every advantage possible. Many find that edge in U.S. boarding schools, which enrolled nearly 71,000 students for the 2020–2021 school year. A high percentage of these schools boast above-average standardized test scores, impressive curricula options, community-based living, and consistent acceptance to elite universities. Still, students and their families may have questions about whether or not boarding school is the best choice for the high school experience. For those with the financial means to pursue such secondary education, how does one decide which school is the best fit?
With that in mind, Stacker looked at how American boarding schools compare to one another, consulting Niche's list of the 2021 Best Boarding Schools in America. The rankings, reportedly the most comprehensive data in the industry, were calculated using data from the U.S. Department of Education, self-reported statistics from Niche users (parents and students), the National Center for Education Statistics, and information from the schools. Along with the numbers, we included key findings from our own research. The net price for each school reflects annual tuition rates before taking into account boarding fees or financial aid.
Most of the schools can demonstrate academic rigor and impressive facilities, and many have long histories complemented by state-of-the-art updates. A number have previously been (or, in many cases, still are) single-sex institutions. Well-known and celebrity alumni aren't uncommon, and more than one can claim a former U.S. president among their graduates. While New England campuses dominate the rankings, schools throughout the country are on the list. Some of the schools have been revered for generations, while others are young institutions breaking new ground in specialized studies.
Keep reading to learn more about the subculture of U.S. boarding schools, compare and contrast schools on behalf of a student in your life, and even discover on which campus students can earn a pilot's license alongside Advanced Placement and college prep classes.
You may also like: 50 jobs that no longer exist