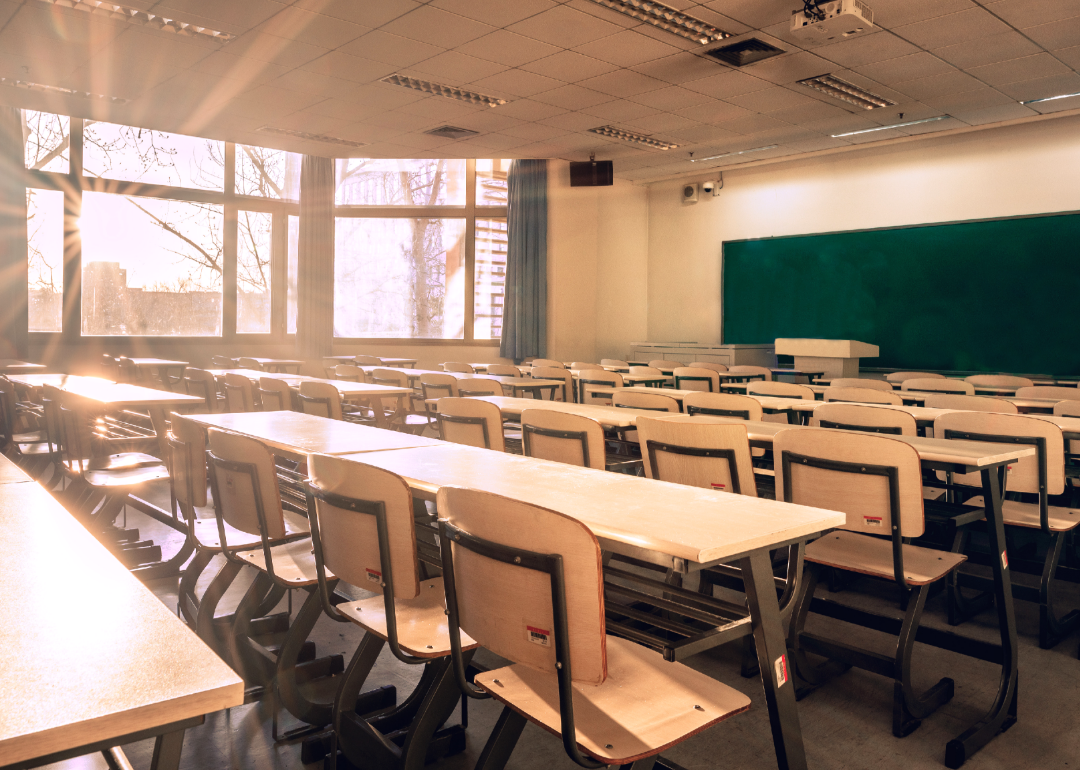 Best K-12 private school in every state
Best K-12 private school in every state
How does one define student success? Educators, administrators, parents, and even students themselves have tried to pin down a neat definition over the years, with mixed results. From GPAs to eventual job placement, the factors that contribute to an institution's effectiveness are often subjective. Therefore, when ranking schools, it can be difficult to determine what makes a school "the best."
That said, there are traditional hallmarks of academic excellence that can be used to measure the quality of an institution. College admission rates, AP test scores, the number of students who go on to colleges, and the quality and rigor of the curriculum are all factors that may be considered when determining which schools come out on top.
To see how the best of the best compared in every state around the country, Stacker gathered data from Niche on private primary schools in every state. According to Niche, the rankings are "based on rigorous analysis of key statistics and millions of reviews from students and parents. Ranking factors include SAT/ACT scores, the quality of colleges that students consider, student-teacher ratio, private school ratings, and more."
Even within this framework, a closer look at the schools that made up the 50 best (not counting the District of Columbia) reveals as much about the states in which they are based as they do about the nature of academic and educational excellence. From schools with a religious grounding in the comparatively religious American South to schools with alternative health practices and viewpoints in the alternative Southwest, each school's traditions and history are often tied to local culture.
Financial aid is a significant factor many families must consider when looking to send their children to schools that are considered the best. Some schools have notably generous financial aid policies—with one even offering a sliding scale—while others are less generous.
From Alabama to Wyoming, Stacker takes a look at the best K-12 private school in each state. Check out this slideshow to find out which school in your state stands out among the rest. 
You may also like: Best value colleges in America