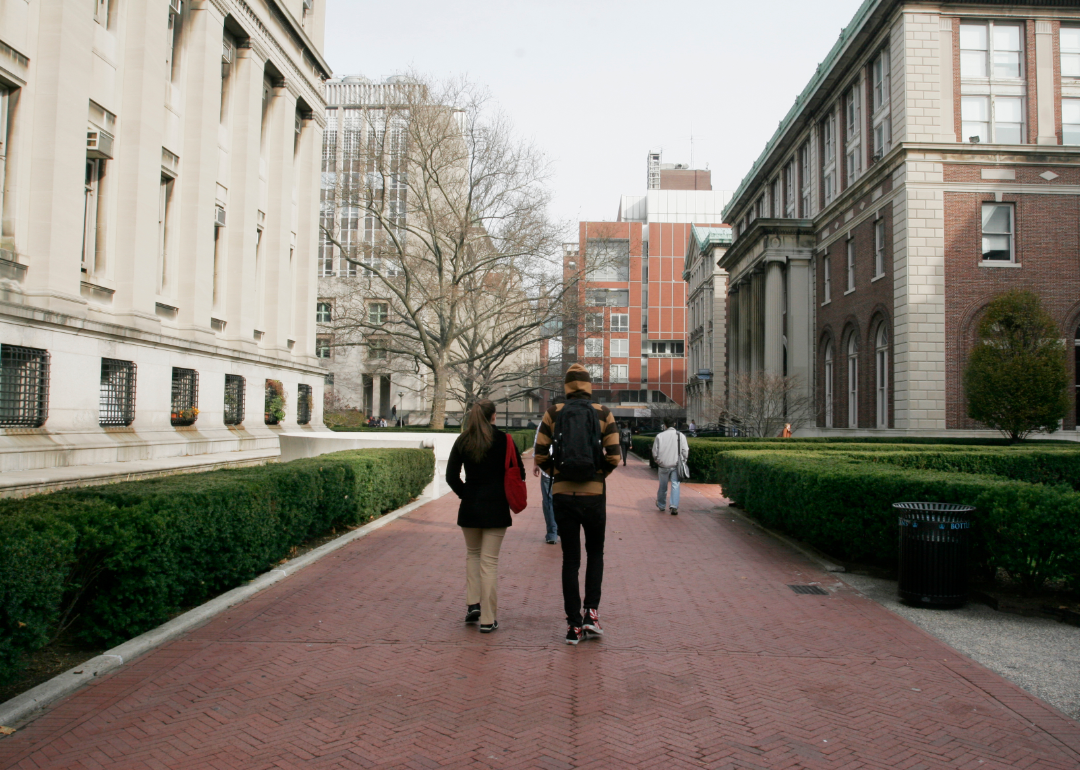 Best small colleges in America
Best small colleges in America
Small schools offer unique educational opportunities with favorable teacher-student ratios, access to research projects, and programs in the community, at home, and abroad.
The best small colleges in America run the gamut from a liberal arts school like Colby College, where students can explore the ecosystems of Belize, to the California Institute of Technology, which works closely with NASA. Some can boast small class sizes and close collaborations with professors while drawing on the resources of a much larger institution, such as Barnard College within Columbia University. Christian institutions infuse their academic offerings with a spiritual outlook, while other schools opened with a religious affiliation but have since become secular institutions. Military schools prepare young men and women for branches of the military from the U.S. Army to the U.S. Merchant Marine, while many others offer first-year seminars to give students a common grounding in critical thinking and writing skills. Students can also take advantage of opportunities to travel abroad and work independently.
The history of some schools mirrors that of the country—some were established early in New England, where Bowdoin College predates the state of Maine, or by those who moved west. Hamilton College was named after Alexander Hamilton, the country's treasury secretary. Washington & Lee University's name reflects the role that George Washington and Robert E. Lee played in the Virginia school.
What's different this year is the coronavirus pandemic. Colleges and universities are responding in different ways to COVID-19, with some going entirely to remote learning and others opening their campuses with safety regulations in place.
Stacker compiled a list of the best small colleges in America using Niche's 2021 rankings. Niche ranks colleges with a variety of factors including academics, admissions, financial, and student life. Colleges with less than 5,000 students enrolled were considered.
Read on to discover the small schools that could provide the best education for you or your children.
You may also like: How many of these 50 GED test questions can you get right?