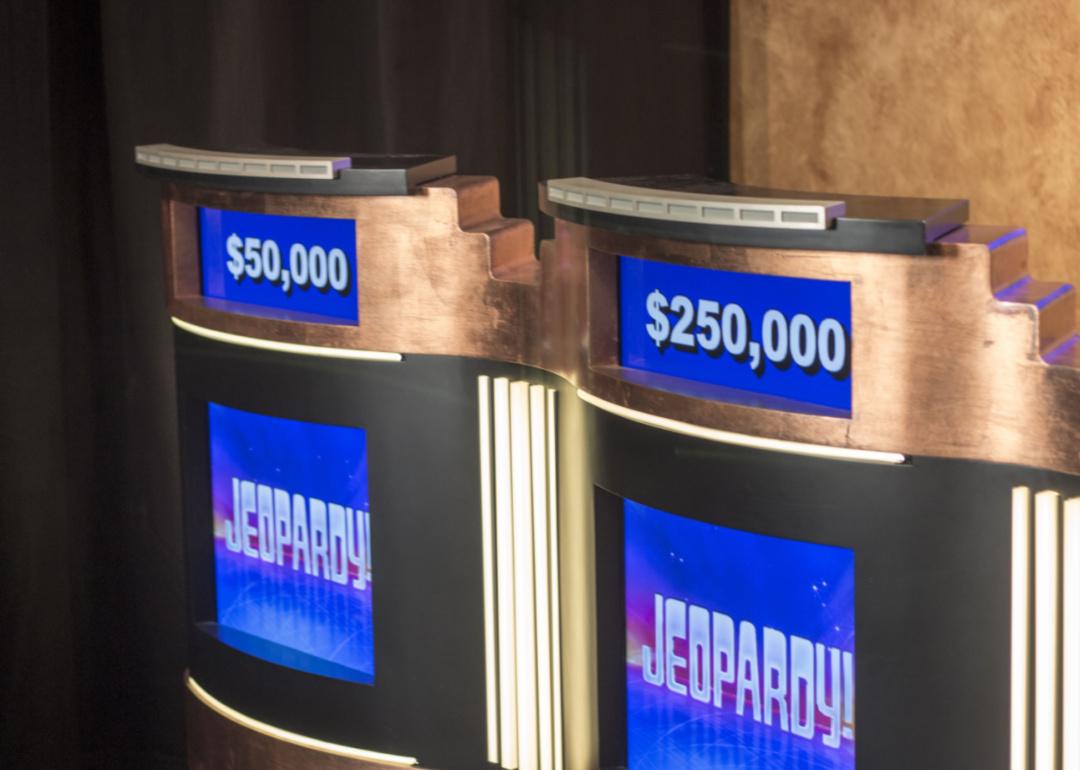 Can you solve these real 'Jeopardy!' clues about college?
Ryan J. Thompson // Shutterstock
Can you solve these real 'Jeopardy!' clues about college?
You can admit it: you've dreamt about appearing on "Jeopardy!," chumming it up with Alex Trebek in between commercial breaks or joining Ken Jennings and James Holzhauer on historic win streaks, racking up millions of dollars along the way.
What would you do, though, if a category about college came up during your "Jeopardy!" appearance? Would you wilt under the spotlight and become frozen with your hand unable to press the buzzer? Or would you shoot to the top of the class, nailing a clean sweep of a category and leaving your competitors in your dust?
Using 2019 data from J! Archive, a fan-compiled database, Stacker compiled 50 clues about college from recent "Jeopardy!" shows. Each clue includes actual phrasing used from a recent "Jeopardy!" episode, with the category, value, and date the episode aired. Clues are a mix of college traditions, sports, subjects, and locations of varying difficulty. (Sorry folks, but no real money will be awarded for right answers, but feel free to tabulate at home).
Are you an ace at naming the Ivy League schools? How about the characters from "Animal House?" How much do you know about pre-law students, the ACT, or what a bursar's office actually does? Questions involving those characteristics and much more can be found in the ensuing slide show, as we're quite sure the following quiz has enough of a grab bag to confuse the proudest of Ph.D. students.
The fall semester may be over, but don't put the pencils away permanently. Click through to see if you can solve these real "Jeopardy!" clues about college, although we're sad to report no credits can be earned for acing this test. And just like your final exams, no cheating!
You may also like: Which state is this 'Jeopardy!' clue about?