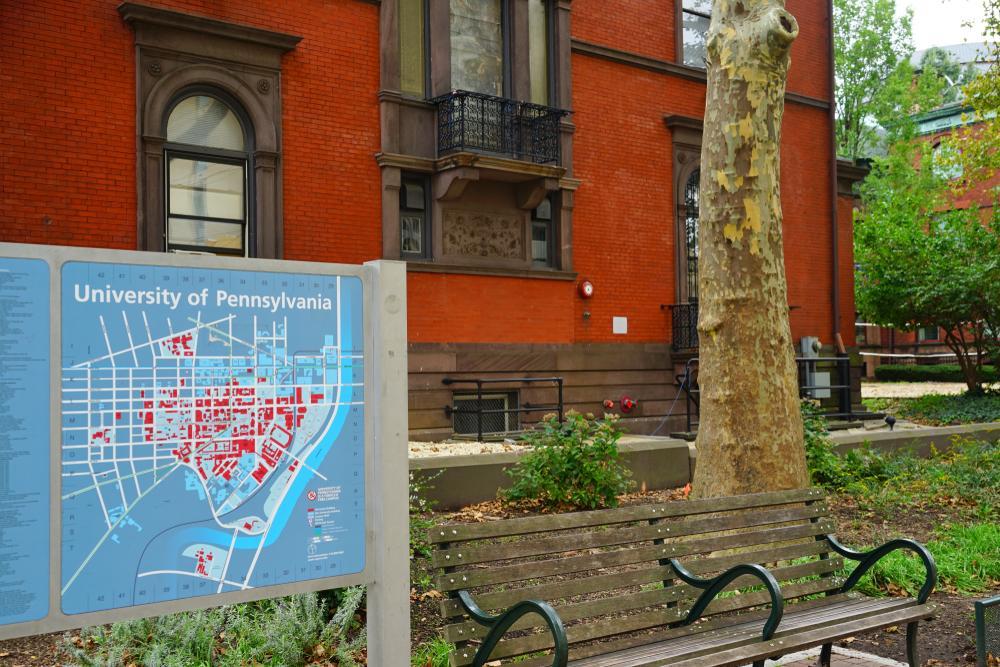 Colleges with the best professors in America
Colleges with the best professors in America
There are a lot of variables when it comes to higher education. In the hands of different professors, the same English 101 curriculum can present as two very different experiences. That's why it's crucial for prospective students to choose a school with top-notch instructors: professors can have a huge impact on the academic experience.
It's not always easy to determine the quality of a professor before enrolling in a class, however. Negative reviews from students angry about a tough final exam can falsely drop ratings of otherwise good professors. To find out which private and public colleges have the best professors in the country, Stacker turned to Niche's rankings of 50 four-year institutions across the country.
Niche used student reviews and key data points from the U.S. Department of Education, such as the student-faculty ratio, research expenditures per student, faculty diversity index, and professor salary index, to assign each university's professors a letter grade. Scroll through the slides to find out how your alma mater stacks up.
RELATED: 100 best community colleges
#50. Reed College
Location: Portland, OR
Number of undergraduates: 1,379
Acceptance rate: 31%
Professors grade: A+
Student-to-faculty ratio: 9:1
Net price: $27,805
Median earnings six years after graduation: $37,900
#49. University of Michigan - Ann Arbor
Location: Ann Arbor, MI
Number of undergraduates: 27,969
Acceptance rate: 29%
Professors grade: A+
Student-to-faculty ratio: 12:1
Net price: $16,107
Median earnings six years after graduation: $60,100
#48. Williams College
Location: Williamstown, MA
Number of undergraduates: 2,058
Acceptance rate: 18%
Professors grade: A+
Student-to-faculty ratio: 6:1
Net price: $18,167
Median earnings six years after graduation: $54,100
#47. Saint Louis University
Location: St. Louis, MO
Number of undergraduates: 6,747
Acceptance rate: 65%
Professors grade: A+
Student-to-faculty ratio: 9:1
Net price: $33,222
Median earnings six years after graduation: $54,400
#46. Washington State University
Location: Pullman, WA
Number of undergraduates: 21,652
Acceptance rate: 72%
Professors grade: A+
Student-to-faculty ratio: 15:1
Net price: $17,815
Median earnings six years after graduation: $48,600
#45. Haverford College
Location: Haverford, PA
Number of undergraduates: 1,268
Acceptance rate: 21%
Professors grade: A+
Student-to-faculty ratio: 8:1
Net price: $21,144
Median earnings six years after graduation: $56,300
#44. Middlebury College
Location: Middlebury, VT
Number of undergraduates: 2,506
Acceptance rate: 16%
Professors grade: A+
Student-to-faculty ratio: 8:1
Net price: $21,437
Median earnings six years after graduation: $55,600
#43. Swarthmore College
Location: Swarthmore, PA
Number of undergraduates: 1,542
Acceptance rate: 13%
Professors grade: A+
Student-to-faculty ratio: 8:1
Net price: $19,641
Median earnings six years after graduation: $52,500
#42. Boston University
Location: Boston, MA
Number of undergraduates: 16,628
Acceptance rate: 29%
Professors grade: A+
Student-to-faculty ratio: 10:1
Net price: $31,539
Median earnings six years after graduation: $62,000
#41. Scripps College
Location: Claremont, CA
Number of undergraduates: 1,030
Acceptance rate: 30%
Professors grade: A+
Student-to-faculty ratio: 11:1
Net price: $37,860
Median earnings six years after graduation: $49,700
#40. Hamilton College
Location: Clinton, NY
Number of undergraduates: 1,868
Acceptance rate: 26%
Professors grade: A+
Student-to-faculty ratio: 9:1
Net price: $24,397
Median earnings six years after graduation: $59,400
#39. Bates College
Location: Lewiston, ME
Number of undergraduates: 1,780
Acceptance rate: 29%
Professors grade: A+
Student-to-faculty ratio: 10:1
Net price: $24,055
Median earnings six years after graduation: $55,700
#38. Georgetown University
Location: Washington, DC
Number of undergraduates: 7,056
Acceptance rate: 17%
Professors grade: A+
Student-to-faculty ratio: 11:1
Net price: $26,625
Median earnings six years after graduation: $90,100
#37. Barnard College
Location: New York, NY
Number of undergraduates: 2,461
Acceptance rate: 15%
Professors grade: A+
Student-to-faculty ratio: 10:1
Net price: $22,815
Median earnings six years after graduation: $56,400
#36. Tulane University
Location: New Orleans, LA
Number of undergraduates: 6,487
Acceptance rate: 26%
Professors grade: A+
Student-to-faculty ratio: 8:1
Net price: $32,515
Median earnings six years after graduation: $56,200
#35. Xavier University of Louisiana
Location: New Orleans, LA
Number of undergraduates: 2,124
Acceptance rate: 62%
Professors grade: A+
Student-to-faculty ratio: 14:1
Net price: $17,430
Median earnings six years after graduation: $47,900
#34. Southern Methodist University
Location: Dallas, TX
Number of undergraduates: 6,296
Acceptance rate: 49%
Professors grade: A+
Student-to-faculty ratio: 11:1
Net price: $37,499
Median earnings six years after graduation: $57,300
#33. University of Virginia
Location: Charlottesville, VA
Number of undergraduates: 15,476
Acceptance rate: 30%
Professors grade: A+
Student-to-faculty ratio: 15:1
Net price: $15,945
Median earnings six years after graduation: $60,700
#32. Carnegie Mellon University
Location: Pittsburgh, PA
Number of undergraduates: 6,069
Acceptance rate: 22%
Professors grade: A+
Student-to-faculty ratio: 10:1
Net price: $35,250
Median earnings six years after graduation: $81,800
#31. University of Wyoming
Location: Laramie, WY
Number of undergraduates: 8,102
Acceptance rate: 95%
Professors grade: A+
Student-to-faculty ratio: 14:1
Net price: $13,155
Median earnings six years after graduation: $46,200
#30. University of Rochester
Location: Rochester, NY
Number of undergraduates: 6,170
Acceptance rate: 36%
Professors grade: A+
Student-to-faculty ratio: 10:1
Net price: $34,170
Median earnings six years after graduation: $57,500
#29. University of Miami
Location: Coral Gables, FL
Number of undergraduates: 10,164
Acceptance rate: 38%
Professors grade: A+
Student-to-faculty ratio: 12:1
Net price: $37,424
Median earnings six years after graduation: $57,800
#28. Amherst College
Location: Amherst, MA
Number of undergraduates: 1,849
Acceptance rate: 14%
Professors grade: A+
Student-to-faculty ratio: 8:1
Net price: $19,055
Median earnings six years after graduation: $59,700
#27. Case Western Reserve University
Location: Cleveland, OH
Number of undergraduates: 4,990
Acceptance rate: 35%
Professors grade: A+
Student-to-faculty ratio: 11:1
Net price: $33,124
Median earnings six years after graduation: $69,900
#26. University of Notre Dame
Location: Notre Dame, IN
Number of undergraduates: 8,514
Acceptance rate: 19%
Professors grade: A+
Student-to-faculty ratio: 10:1
Net price: $26,683
Median earnings six years after graduation: $71,600
#25. Grinnell College
Location: Grinnell, IA
Number of undergraduates: 1,658
Acceptance rate: 20%
Professors grade: A+
Student-to-faculty ratio: 9:1
Net price: $30,010
Median earnings six years after graduation: $44,300
#24. University of Pennsylvania
Location: Philadelphia, PA
Number of undergraduates: 10,468
Acceptance rate: 9%
Professors grade: A+
Student-to-faculty ratio: 6:1
Net price: $22,944
Median earnings six years after graduation: $82,400
#23. Cornell University
Location: Ithaca, NY
Number of undergraduates: 14,556
Acceptance rate: 14%
Professors grade: A+
Student-to-faculty ratio: 9:1
Net price: $30,014
Median earnings six years after graduation: $73,600
#22. Washington University in St. Louis
Location: Saint Louis, MO
Number of undergraduates: 6,915
Acceptance rate: 17%
Professors grade: A+
Student-to-faculty ratio: 8:1
Net price: $28,824
Median earnings six years after graduation: $66,300
#21. Pomona College
Location: Claremont, CA
Number of undergraduates: 1,556
Acceptance rate: 9%
Professors grade: A+
Student-to-faculty ratio: 7:1
Net price: $18,140
Median earnings six years after graduation: $56,600
#20. Colby College
Location: Waterville, ME
Number of undergraduates: 1,879
Acceptance rate: 19%
Professors grade: A+
Student-to-faculty ratio: 10:1
Net price: $21,032
Median earnings six years after graduation: $55,000
#19. Johns Hopkins University
Location: Baltimore, MD
Number of undergraduates: 5,621
Acceptance rate: 13%
Professors grade: A+
Student-to-faculty ratio: 10:1
Net price: $27,352
Median earnings six years after graduation: $69,800
#18. Bowdoin College
Location: Brunswick, ME
Number of undergraduates: 1,801
Acceptance rate: 15%
Professors grade: A+
Student-to-faculty ratio: 9:1
Net price: $24,888
Median earnings six years after graduation: $58,700
#17. Wake Forest University
Location: Winston-Salem, NC
Number of undergraduates: 4,900
Acceptance rate: 30%
Professors grade: A+
Student-to-faculty ratio: 10:1
Net price: $23,826
Median earnings six years after graduation: $60,200
#16. University of Southern California
Location: Los Angeles, CA
Number of undergraduates: 18,195
Acceptance rate: 17%
Professors grade: A+
Student-to-faculty ratio: 9:1
Net price: $32,932
Median earnings six years after graduation: $70,400
#15. Vanderbilt University
Location: Nashville, TN
Number of undergraduates: 6,817
Acceptance rate: 11%
Professors grade: A+
Student-to-faculty ratio: 8:1
Net price: $23,150
Median earnings six years after graduation: $64,500
#14. Washington & Lee University
Location: Lexington, VA
Number of undergraduates: 1,824
Acceptance rate: 24%
Professors grade: A+
Student-to-faculty ratio: 8:1
Net price: $23,867
Median earnings six years after graduation: $72,300
#13. Princeton University
Location: Princeton, NJ
Number of undergraduates: 5,251
Acceptance rate: 7%
Professors grade: A+
Student-to-faculty ratio: 5:1
Net price: $17,732
Median earnings six years after graduation: $80,500
#12. Harvard University
Location: Cambridge, MA
Number of undergraduates: 7,151
Acceptance rate: 5%
Professors grade: A+
Student-to-faculty ratio: 7:1
Net price: $16,205
Median earnings six years after graduation: $90,900
#11. Rice University
Location: Houston, TX
Number of undergraduates: 3,836
Acceptance rate: 15%
Professors grade: A+
Student-to-faculty ratio: 6:1
Net price: $22,061
Median earnings six years after graduation: $64,300
#10. Stanford University
Location: Stanford, CA
Number of undergraduates: 7,034
Acceptance rate: 5%
Professors grade: A+
Student-to-faculty ratio: 10:1
Net price: $16,695
Median earnings six years after graduation: $85,700
#9. Northwestern University
Location: Evanston, IL
Number of undergraduates: 8,298
Acceptance rate: 11%
Professors grade: A+
Student-to-faculty ratio: 7:1
Net price: $29,326
Median earnings six years after graduation: $65,900
#8. University of Chicago
Location: Chicago, IL
Number of undergraduates: 5,978
Acceptance rate: 8%
Professors grade: A+
Student-to-faculty ratio: 6:1
Net price: $31,068
Median earnings six years after graduation: $65,500
#7. Dartmouth College
Location: Hanover, NH
Number of undergraduates: 4,270
Acceptance rate: 11%
Professors grade: A+
Student-to-faculty ratio: 7:1
Net price: $21,177
Median earnings six years after graduation: $70,000
#6. Duke University
Location: Durham, NC
Number of undergraduates: 6,577
Acceptance rate: 11%
Professors grade: A+
Student-to-faculty ratio: 7:1
Net price: $19,950
Median earnings six years after graduation: $77,900
#5. Columbia University
Location: New York, NY
Number of undergraduates: 7,552
Acceptance rate: 7%
Professors grade: A+
Student-to-faculty ratio: 6:1
Net price: $22,973
Median earnings six years after graduation: $78,200
#4. Massachusetts Institute of Technology
Location: Cambridge, MA
Number of undergraduates: 4,476
Acceptance rate: 8%
Professors grade: A+
Student-to-faculty ratio: 3:1
Net price: $21,576
Median earnings six years after graduation: $94,200
#3. Emory University
Location: Atlanta, GA
Number of undergraduates: 6,714
Acceptance rate: 25%
Professors grade: A+
Student-to-faculty ratio: 9:1
Net price: $24,804
Median earnings six years after graduation: $61,500
#2. Yale University
Location: New Haven, CT
Number of undergraduates: 5,469
Acceptance rate: 6%
Professors grade: A+
Student-to-faculty ratio: 6:1
Net price: $18,319
Median earnings six years after graduation: $83,200
#1. Brown University
Location: Providence, RI
Number of undergraduates: 6,565
Acceptance rate: 9%
Professors grade: A+
Student-to-faculty ratio: 7:1
Net price: $25,264
Median earnings six years after graduation: $63,100