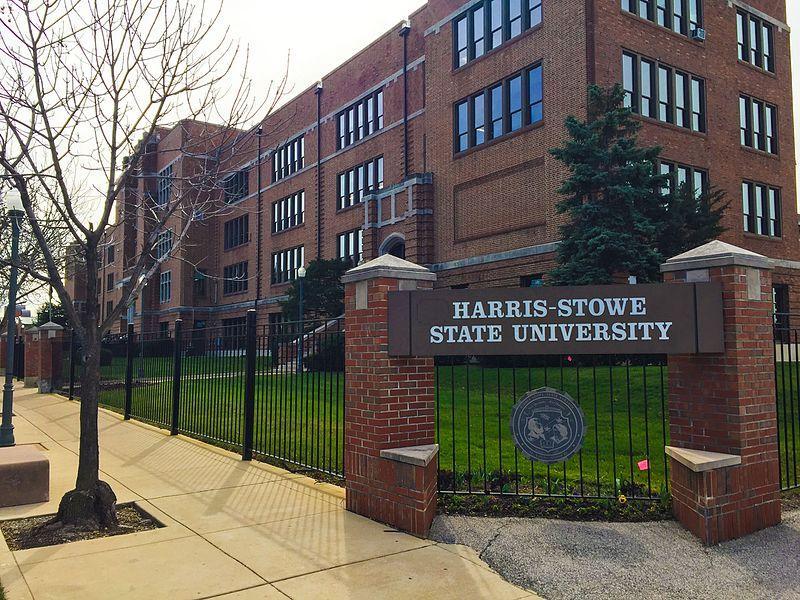 Colleges with the lowest graduation rates
LittleT889 // Wikicommons
Colleges with the lowest graduation rates
Two-thirds of the more than 3 million students who graduated from high school in 2018 will continue their education by enrolling in a college or university, according to the Washington Post. For many, however, high school graduation will be the last time they ever don a cap and gown: Fewer than 4 in 10 students who enroll for the first time in a four-year college actually finish in four years. When counting community colleges, more than half of America's college students will drop out within six years. 
Sadly, one of the biggest indicators is not intelligence, ambition, study habits, social groups, or athletic endeavors, but instead, family wealth. Wealthy kids are more likely to graduate and poor kids have a higher risk of dropping out. Students whose parents earn more than $90,000 a year have a 1 in 2 chance of graduating on time. For those whose parents earn less than $35,000 a year, the odds drop to 1 in 17.
Studies show that less affluent students, students whose parents didn't go to college, first-generation students, and other high-risk groups are much more likely to graduate when classes are small and they're partnered with peer mentors and student advisors—but it also depends where they go to college.
Using 2016 data from the National Center for Education Statistics (NCES), Stacker identified the 50 schools with the lowest rates of graduation for students who complete their programs in less than six years. None of the schools broke 20% and at least 10 schools are mired with graduation rates under 10%. Only full-time and first-time students are included, meaning that students who transfer into a school from another college are not counted in the listed graduation rates.
The transfer-out rate is included because it impacts the overall graduation rate since outgoing transfer students lower a school's graduation rate. Only 4-year universities with at least 1,000 undergraduate students are included, and online-only colleges are excluded.
Read on to discover which colleges have the lowest rates of graduation. 
#50. Ashford University
Location: San Diego, CA
Graduation rate: 17%
Transfer-out rate: not available
Undergraduate students: 35,252
#49. Bakersfield College
Location: Bakersfield, CA
Graduation rate: 17%
Transfer-out rate: 11%
Undergraduate students: 18,274
#48. Texas Southern University
Location: Houston, TX
Graduation rate: 17%
Transfer-out rate: 31%
Undergraduate students: 6,562
#47. Georgia Gwinnett College
Location: Lawrenceville, GA
Graduation rate: 17%
Transfer-out rate: 36%
Undergraduate students: 11,443
#46. Schoolcraft College
Location: Livonia, MI
Graduation rate: 17%
Transfer-out rate: 34%
Undergraduate students: 10,145
#45. Rogers State University
Location: Claremore, OK
Graduation rate: 17%
Transfer-out rate: 31%
Undergraduate students: 3,420
#44. Coppin State University
Location: Baltimore, MD
Graduation rate: 17%
Transfer-out rate: 23%
Undergraduate students: 2,477
#43. University of Phoenix - Arizona
Location: Tempe, AZ
Graduation rate: 16%
Transfer-out rate: not available
Undergraduate students: 100,011
#42. CUNY New York City College of Technology
Location: Brooklyn, NY
Graduation rate: 16%
Transfer-out rate: 39%
Undergraduate students: 16,040
#41. University of Houston - Downtown
Location: Houston, TX
Graduation rate: 16%
Transfer-out rate: 49%
Undergraduate students: 12,758
#40. Chicago State University
Location: Chicago, IL
Graduation rate: 16%
Transfer-out rate: 48%
Undergraduate students: 2,352
#39. Sul Ross State University
Location: Alpine, TX
Graduation rate: 16%
Transfer-out rate: not available
Undergraduate students: 2,249
#38. Southern University at New Orleans
Location: New Orleans, LA
Graduation rate: 16%
Transfer-out rate: not available
Undergraduate students: 1,745
#37. Rasmussen College - Illinois
Location: Rockford, IL
Graduation rate: 16%
Transfer-out rate: not available
Undergraduate students: 1,559
#36. Potomac State College of West Virginia University
Location: Keyser, WV
Graduation rate: 16%
Transfer-out rate: 37%
Undergraduate students: 1,189
#35. University of Phoenix - Florida
Location: Orlando, FL
Graduation rate: 16%
Transfer-out rate: not available
Undergraduate students: 1,084
#34. Baker College
Location: Flint, MI
Graduation rate: 15%
Transfer-out rate: 1%
Undergraduate students: 19,247
#33. Dalton State College
Location: Dalton, GA
Graduation rate: 15%
Transfer-out rate: 24%
Undergraduate students: 4,780
#32. Northwestern Michigan College
Location: Traverse City, MI
Graduation rate: 15%
Transfer-out rate: 25%
Undergraduate students: 3,724
#31. Nevada State College
Location: Henderson, NV
Graduation rate: 15%
Transfer-out rate: 33%
Undergraduate students: 3,345
#30. Miami University - Middletown
Location: Middletown, OH
Graduation rate: 15%
Transfer-out rate: not available
Undergraduate students: 1,448
#29. University of Hawaii - West Oahu
Location: Kapolei, HI
Graduation rate: 14%
Transfer-out rate: not available
Undergraduate students: 2,757
#28. University of Hawaii - Maui College
Location: Kahului, HI
Graduation rate: 14%
Transfer-out rate: 13%
Undergraduate students: 2,694
#27. Granite State College
Location: Concord, NH
Graduation rate: 14%
Transfer-out rate: 16%
Undergraduate students: 1,805
#26. Strayer University - South Carolina
Location: Greenville, SC
Graduation rate: 14%
Transfer-out rate: not available
Undergraduate students: 1,673
#25. West Los Angeles College
Location: Culver City, CA
Graduation rate: 13%
Transfer-out rate: 19%
Undergraduate students: 10,652
#24. CUNY Medgar Evers College
Location: Brooklyn, NY
Graduation rate: 13%
Transfer-out rate: 38%
Undergraduate students: 6,405
#23. Bellevue University
Location: Bellevue, NE
Graduation rate: 13%
Transfer-out rate: 75%
Undergraduate students: 5,464
#22. Jackson College
Location: Jackson, MI
Graduation rate: 13%
Transfer-out rate: 31%
Undergraduate students: 4,509
#21. Darton State College
Location: Albany, GA
Graduation rate: 13%
Transfer-out rate: 20%
Undergraduate students: 3,791
#20. University of the District of Columbia
Location: Washington, DC
Graduation rate: 13%
Transfer-out rate: 30%
Undergraduate students: 3,695
#19. College of Coastal Georgia
Location: Brunswick, GA
Graduation rate: 13%
Transfer-out rate: 12%
Undergraduate students: 3,174
#18. Franklin University
Location: Columbus, OH
Graduation rate: 12%
Transfer-out rate: 39%
Undergraduate students: 3,843
#17. University of Maine at Augusta
Location: Augusta, ME
Graduation rate: 12%
Transfer-out rate: 22%
Undergraduate students: 3,632
#16. Virginia College - Birmingham
Location: Birmingham, AL
Graduation rate: 12%
Transfer-out rate: not available
Undergraduate students: 1,915
#15. Oglala Lakota College
Location: Kyle, SD
Graduation rate: 12%
Transfer-out rate: 11%
Undergraduate students: 1,192
#14. South Georgia State College
Location: Douglas, GA
Graduation rate: 11%
Transfer-out rate: 30%
Undergraduate students: 2,188
#13. Western International University
Location: Tempe, AZ
Graduation rate: 11%
Transfer-out rate: not available
Undergraduate students: 1,133
#12. University of Maryland - University College
Location: Adelphi, MD
Graduation rate: 10%
Transfer-out rate: 23%
Undergraduate students: 41,070
#11. Atlanta Metropolitan State College
Location: Atlanta, GA
Graduation rate: 10%
Transfer-out rate: 16%
Undergraduate students: 2,486
#10. Gordon State College
Location: Barnesville, GA
Graduation rate: 9%
Transfer-out rate: 30%
Undergraduate students: 3,577
#9. Langston University
Location: Langston, OK
Graduation rate: 9%
Transfer-out rate: 21%
Undergraduate students: 2,013
#8. Georgia Highlands College
Location: Rome, GA
Graduation rate: 8%
Transfer-out rate: 34%
Undergraduate students: 5,635
#7. College of Southern Nevada
Location: Las Vegas, NV
Graduation rate: 7%
Transfer-out rate: 15%
Undergraduate students: 28,939
#6. East Georgia State College
Location: Swainsboro, GA
Graduation rate: 7%
Transfer-out rate: 31%
Undergraduate students: 2,785
#5. Henry Ford College
Location: Dearborn, MI
Graduation rate: 6%
Transfer-out rate: 39%
Undergraduate students: 10,957
#4. Bainbridge State College
Location: Bainbridge, GA
Graduation rate: 6%
Transfer-out rate: 38%
Undergraduate students: 1,878
#3. Harris-Stowe State University
Location: Saint Louis, MO
Graduation rate: 6%
Transfer-out rate: not available
Undergraduate students: 1,445
#2. Oklahoma State University - Oklahoma City
Location: Oklahoma City, OK
Graduation rate: 5%
Transfer-out rate: 34%
Undergraduate students: 5,631
#1. Strayer University (North Carolina, Maryland, Pennsylvania, Tennessee)
Graduation rate: 0%
Transfer-out rate: not available

NC undergraduate students: 3,643
MD undergraduate students: 2,482
PA undergraduate students: 1,753
TN undergraduate students: 1,694