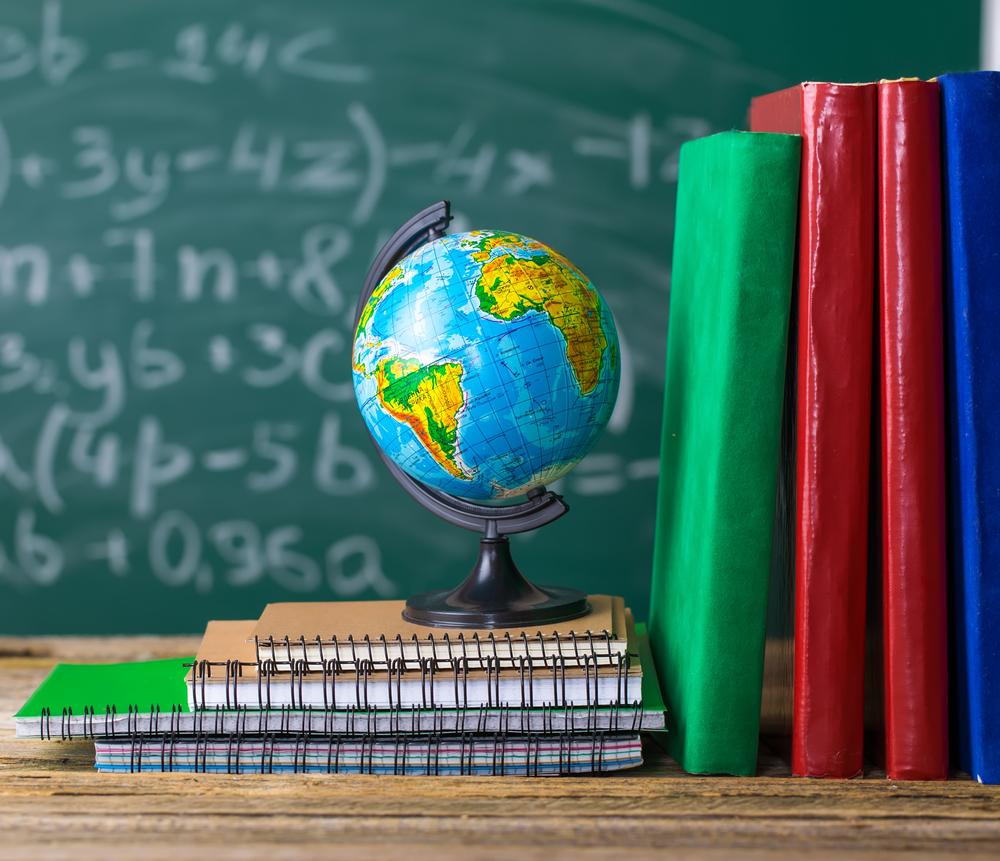 Highest paying metros for elementary school teachers
Zadorozhna Natalia // Shutterstock
Highest paying metros for elementary school teachers
Nearly 1.4 million people work as elementary school teachers in the United States, and if you count special education and substitute teachers as well, the figure edges closer to 2 million educators. Not just anyone can get a job as a teacher, however. Elementary school teachers are required to have, at minimum, a bachelor's degree; an additional state-issued license or certification is required for public school teachers.
Nationwide, elementary school teachers earn an average annual salary of $44,800. However, this figure belies a wide disparity, with teachers in some areas earning more than $100,000 and others less than $35,000. At Stacker, we parsed the Bureau of Labor Statistics' 2016 report on occupational wage estimates to determine the places that offer the most competitive wages for elementary school teachers. In our analysis, we focused on metropolitan statistical areas (MSAs), relatively population-dense geographical regions united by close economic ties.
California showed up most often on our list of highest-paying regions, taking an impressive 23 spots in the top 50 (two of which made the top 10). But other states like Connecticut also ranked high, showing up three times in our top 10 list. Read on to find out which places across America offer the most competitive salaries for this important profession.
#50. Santa Rosa, CA
Annual Mean Wage: $69,330
Annual 75th Percentile Wage: $82,090
Annual 90th Percentile Wage: $95,860
Total Employed: 2,210
#49. Visalia-Porterville, CA
Annual Mean Wage: $69,440
Annual 75th Percentile Wage: $79,750
Annual 90th Percentile Wage: $93,070
Total Employed: 1,870
#48. Redding, CA
Annual Mean Wage: $69,440
Annual 75th Percentile Wage: $83,020
Annual 90th Percentile Wage: $101,380
Total Employed: 960
#47. Norwich-New London-Westerly, CT-RI
Annual Mean Wage: $69,610
Annual 75th Percentile Wage: $85,830
Annual 90th Percentile Wage: $97,920
Total Employed: 1,200
#46. Stockton-Lodi, CA
Annual Mean Wage: $69,650
Annual 75th Percentile Wage: $81,310
Annual 90th Percentile Wage: $94,460
Total Employed: 3,270
#45. Trenton, NJ
Annual Mean Wage: $69,870
Annual 75th Percentile Wage: $86,200
Annual 90th Percentile Wage: $97,820
Total Employed: 1,540
#44. Ocean City, NJ
Annual Mean Wage: $69,890
Annual 75th Percentile Wage: $85,340
Annual 90th Percentile Wage: $99,090
Total Employed: 470
#43. Sacramento--Roseville--Arden-Arcade, CA
Annual Mean Wage: $69,980
Annual 75th Percentile Wage: $85,990
Annual 90th Percentile Wage: $97,560
Total Employed: 6,550
#42. California-Lexington Park, MD
Annual Mean Wage: $70,110
Annual 75th Percentile Wage: $80,900
Annual 90th Percentile Wage: $95,180
Total Employed: 730
#41. East Stroudsburg, PA
Annual Mean Wage: $70,200
Annual 75th Percentile Wage: $82,080
Annual 90th Percentile Wage: $96,460
Total Employed: 1,010
#40. Santa Cruz-Watsonville, CA
Annual Mean Wage: $70,280
Annual 75th Percentile Wage: $89,170
Annual 90th Percentile Wage: $110,710
Total Employed: 640
#39. Atlantic City-Hammonton, NJ
Annual Mean Wage: $70,340
Annual 75th Percentile Wage: $84,410
Annual 90th Percentile Wage: $97,690
Total Employed: 1,620
#38. Bend-Redmond, OR
Annual Mean Wage: $70,810
Annual 75th Percentile Wage: $88,290
Annual 90th Percentile Wage: $97,160
Total Employed: 640
#37. Worcester, MA-CT
Annual Mean Wage: $71,010
Annual 75th Percentile Wage: $79,470
Annual 90th Percentile Wage: $94,210
Total Employed: Not Available
#36. Santa Fe, NM
Annual Mean Wage: $71,040
Annual 75th Percentile Wage: $83,390
Annual 90th Percentile Wage: $96,020
Total Employed: 660
#35. Merced, CA
Annual Mean Wage: $71,120
Annual 75th Percentile Wage: $82,110
Annual 90th Percentile Wage: $95,910
Total Employed: 1,690
#34. Hinesville, GA
Annual Mean Wage: $71,180
Annual 75th Percentile Wage: $87,670
Annual 90th Percentile Wage: $102,370
Total Employed: Not Available
#33. Las Cruces, NM
Annual Mean Wage: $71,330
Annual 75th Percentile Wage: $79,930
Annual 90th Percentile Wage: $92,620
Total Employed: 1,000
#32. San Luis Obispo-Paso Robles-Arroyo Grande, CA
Annual Mean Wage: $71,800
Annual 75th Percentile Wage: $85,980
Annual 90th Percentile Wage: $99,740
Total Employed: 860
#31. San Diego-Carlsbad, CA
Annual Mean Wage: $72,130
Annual 75th Percentile Wage: $88,590
Annual 90th Percentile Wage: $100,170
Total Employed: 11,340
#30. Napa, CA
Annual Mean Wage: $72,450
Annual 75th Percentile Wage: $90,790
Annual 90th Percentile Wage: $105,530
Total Employed: 770
#29. Santa Maria-Santa Barbara, CA
Annual Mean Wage: $72,500
Annual 75th Percentile Wage: $87,570
Annual 90th Percentile Wage: $102,690
Total Employed: 2,100
#28. Oxnard-Thousand Oaks-Ventura, CA
Annual Mean Wage: $73,100
Annual 75th Percentile Wage: $87,430
Annual 90th Percentile Wage: $97,710
Total Employed: 4,060
#27. El Centro, CA
Annual Mean Wage: $73,470
Annual 75th Percentile Wage: $84,550
Annual 90th Percentile Wage: $97,260
Total Employed: 1,200
#26. Boston-Cambridge-Nashua, MA-NH
Annual Mean Wage: $73,890
Annual 75th Percentile Wage: $87,250
Annual 90th Percentile Wage: $101,810
Total Employed: 2,0530
#25. Hartford-West Hartford-East Hartford, CT
Annual Mean Wage: $73,990
Annual 75th Percentile Wage: $91,280
Annual 90th Percentile Wage: $100,780
Total Employed: 5,680
#24. Hanford-Corcoran, CA
Annual Mean Wage: $74,020
Annual 75th Percentile Wage: $90,150
Annual 90th Percentile Wage: $101,250
Total Employed: 890
#23. Salinas, CA
Annual Mean Wage: $74,230
Annual 75th Percentile Wage: $87,210
Annual 90th Percentile Wage: $98,550
Total Employed: 3,080
#22. Washington-Arlington-Alexandria, DC-VA-MD-WV
Annual Mean Wage: $74,320
Annual 75th Percentile Wage: $90,450
Annual 90th Percentile Wage: $108,330
Total Employed: 2,6970
#21. San Jose-Sunnyvale-Santa Clara, CA
Annual Mean Wage: $74,480
Annual 75th Percentile Wage: $84,780
Annual 90th Percentile Wage: $99,750
Total Employed: 9,750
#20. San Francisco-Oakland-Hayward, CA
Annual Mean Wage: $74,490
Annual 75th Percentile Wage: $89,740
Annual 90th Percentile Wage: $102,310
Total Employed: 17,880
#19. Madera, CA
Annual Mean Wage: $74,500
Annual 75th Percentile Wage: $88,960
Annual 90th Percentile Wage: $101,700
Total Employed: 850
#18. Fresno, CA
Annual Mean Wage: $74,590
Annual 75th Percentile Wage: $86,800
Annual 90th Percentile Wage: $105,290
Total Employed: 3,620
#17. New Haven, CT
Annual Mean Wage: $74,710
Annual 75th Percentile Wage: $92,250
Annual 90th Percentile Wage: $105,000
Total Employed: 3,410
#16. Barnstable Town, MA
Annual Mean Wage: $74,710
Annual 75th Percentile Wage: $88,430
Annual 90th Percentile Wage: $100,570
Total Employed: 950
#15. Springfield, MA-CT
Annual Mean Wage: $74,990
Annual 75th Percentile Wage: $92,700
Annual 90th Percentile Wage: $114,320
Total Employed: 3,320
#14. Yuba City, CA
Annual Mean Wage: $75,480
Annual 75th Percentile Wage: $91,820
Annual 90th Percentile Wage: $104,580
Total Employed: 1,160
#13. Leominster-Gardner, MA
Annual Mean Wage: $75,780
Annual 75th Percentile Wage: $88,770
Annual 90th Percentile Wage: $114,600
Total Employed: 510
#12. Los Angeles-Long Beach-Anaheim, CA
Annual Mean Wage: $76,050
Annual 75th Percentile Wage: $91,210
Annual 90th Percentile Wage: $101,010
Total Employed: 43,080
#11. Anchorage, AK
Annual Mean Wage: $76,720
Annual 75th Percentile Wage: $88,450
Annual 90th Percentile Wage: $100,350
Total Employed: 1,710
#10. Rockford, IL
Annual Mean Wage: $78,240
Annual 75th Percentile Wage: $100,770
Annual 90th Percentile Wage: $120,130
Total Employed: 2,020
#9. Modesto, CA
Annual Mean Wage: $78,290
Annual 75th Percentile Wage: $93,740
Annual 90th Percentile Wage: $101,410
Total Employed: 2,060
#8. New York-Newark-Jersey City, NY-NJ-PA
Annual Mean Wage: $78,410
Annual 75th Percentile Wage: $98,050
Annual 90th Percentile Wage: $118,050
Total Employed: 86,590
#7. New Bedford, MA
Annual Mean Wage: $79,520
Annual 75th Percentile Wage: $95,740
Annual 90th Percentile Wage: $117,380
Total Employed: 550
#6. Riverside-San Bernardino-Ontario, CA
Annual Mean Wage: $80,070
Annual 75th Percentile Wage: $94,630
Annual 90th Percentile Wage: $103,040
Total Employed: 18,120
#5. Bridgeport-Stamford-Norwalk, CT
Annual Mean Wage: $80,690
Annual 75th Percentile Wage: $96,960
Annual 90th Percentile Wage: $113,580
Total Employed: 4,680
#4. Danbury, CT
Annual Mean Wage: $81,840
Annual 75th Percentile Wage: $96,470
Annual 90th Percentile Wage: $112,110
Total Employed: 990
#3. Waterbury, CT
Annual Mean Wage: $84,660
Annual 75th Percentile Wage: $99,560
Annual 90th Percentile Wage: $120,190
Total Employed: 1,020
#2. Kingston, NY
Annual Mean Wage: $90,860
Annual 75th Percentile Wage: $107,090
Annual 90th Percentile Wage: $151,850
Total Employed: 620
#1. Fairbanks, AK
Annual Mean Wage: $106,110
Annual 75th Percentile Wage: $129,270
Annual 90th Percentile Wage: $151,000
Total Employed: 120