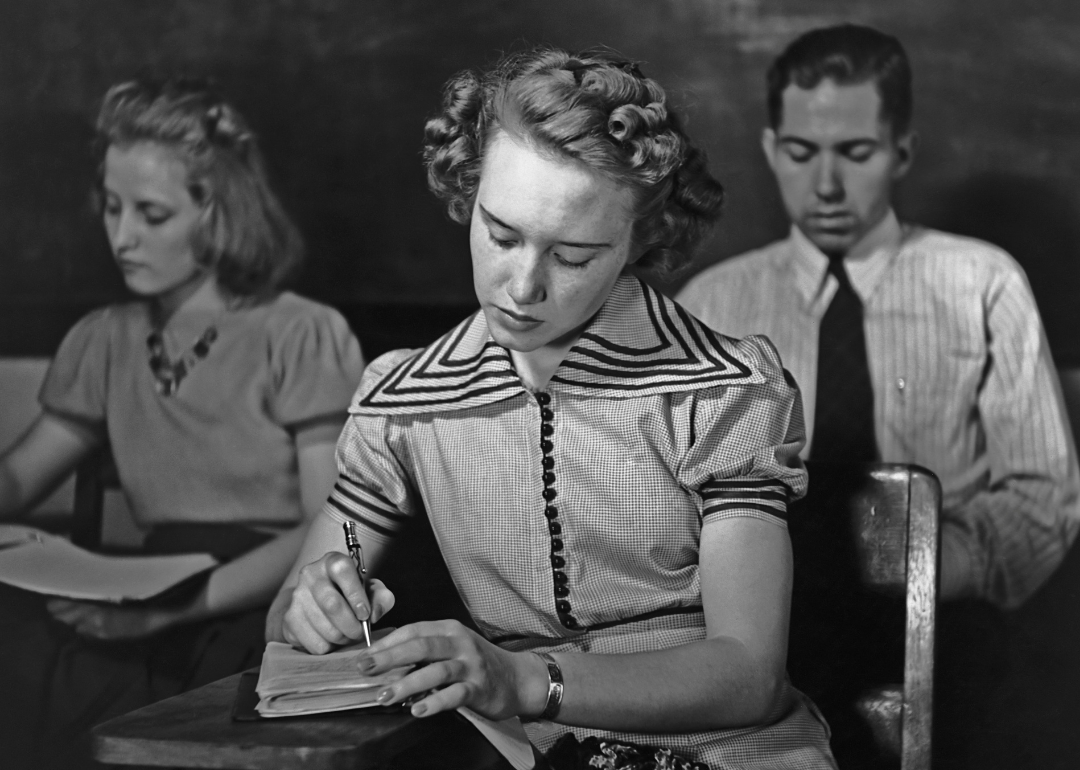 Stacker Studio
History of the letter grading system
Keystone View/FPG // Getty Images
History of the letter grading system
Formal education systems have been in place for thousands of years—from the earliest examples of China's Xia dynasty schooling that began in 2070 B.C., to the robust, philosophically based education systems used by the ancient Greeks beginning in 500 B.C. While formal education has been around since what feels like the dawn of time, the grading system used to determine mastery of subject matter is a relatively new concept.
It wasn't too terribly long ago that schools had no way to even evaluate how well students mastered or achieved in school. Earlier versions of the education system relied on many different markers to determine whether students succeeded in their studies. And, in many cases, no scoring systems or pass or fail markers were used at all. Students simply learned and moved on—provided they were privileged enough to be able to attend formal schooling in the first place.
That's quite different from the systems used today. Most schools now use either a letter grading system from A to F to score students on their subject mastery or use a number, such as a 4.0 grading scale. These grades indicate not only whether students pass or fail, but also how well they've mastered the subject matter. Students have learned to judge themselves and others on their ability to grasp a concept based on these systems. Getting a good grade in a class or on a test means they've achieved something special—something worthy of pride.
But how did the education systems shift from having no grading systems in place to the formal letter grading systems used today? StudySoup used internet sources on the history of education to compile a list of 10 milestones that occurred with the letter grading system to lead to where it is today in the United States. These milestones start with the earliest assessments and grow into a letter grading system that is as complex and varied as the education system. Here's what you should know about the history of the letter grading system.
This story originally appeared on StudySoup and was produced and distributed in partnership with Stacker Studio.