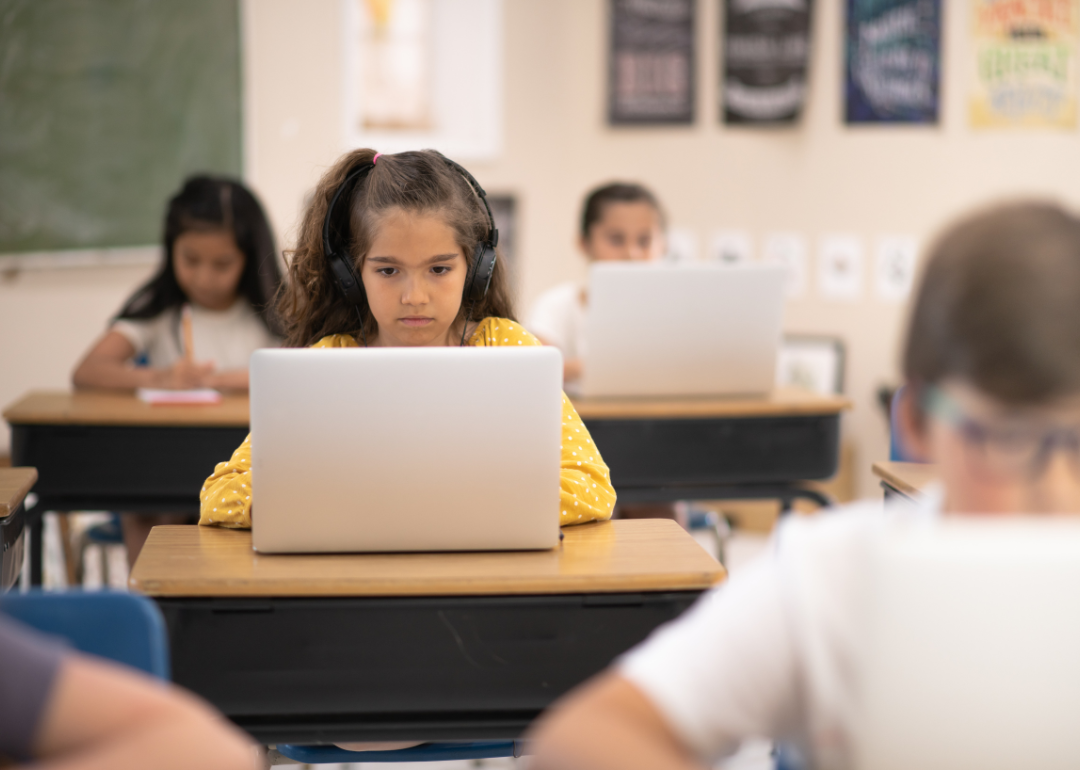 Stacker Studio
How computing technology has evolved in the classroom
How computing technology has evolved in the classroom
For many middle and high school students, the COVID-19 pandemic marked a major departure from the models of education they had been accustomed to for most of their lives. Instead of interacting with their peers and engaging with their teachers, eating lunch together in the cafeteria, and perhaps going to band practice or art class, they attended school within the confines of their homes, seeing the faces of their friends in small thumbnails on Zoom.
It would have been difficult for most people just decades—or even only a few years—ago to imagine that remote learning could so rapidly and completely take the place of traditional in-person schooling. While the sentiment behind the adage "necessity is the mother of invention" certainly holds true in the case of the pandemic, the technological innovations that made everything from video conferencing to online learning management systems possible have been in the works for decades.
Just as remote learning represented a major shift in how educators, students, and parents alike conceptualized school, the advent of technology like pocket calculators, personal computers, and the World Wide Web similarly blew open entrenched ways of teaching and learning, allowing for more ease and exploration in the classroom. More quickly than initial reluctance or suspicion of technology would lead many to expect, new innovations become assimilated into what students perceive as the norm.
While not without its challenges and setbacks, computing technology has opened the door to different styles of learning and greater educational accessibility. To trace how technology used in classrooms has changed over the past six decades, EDsmart consulted a variety of news, education, and technology industry sources and highlighted some of the most influential innovations.
This story originally appeared on EDsmart and was produced and distributed in partnership with Stacker Studio.