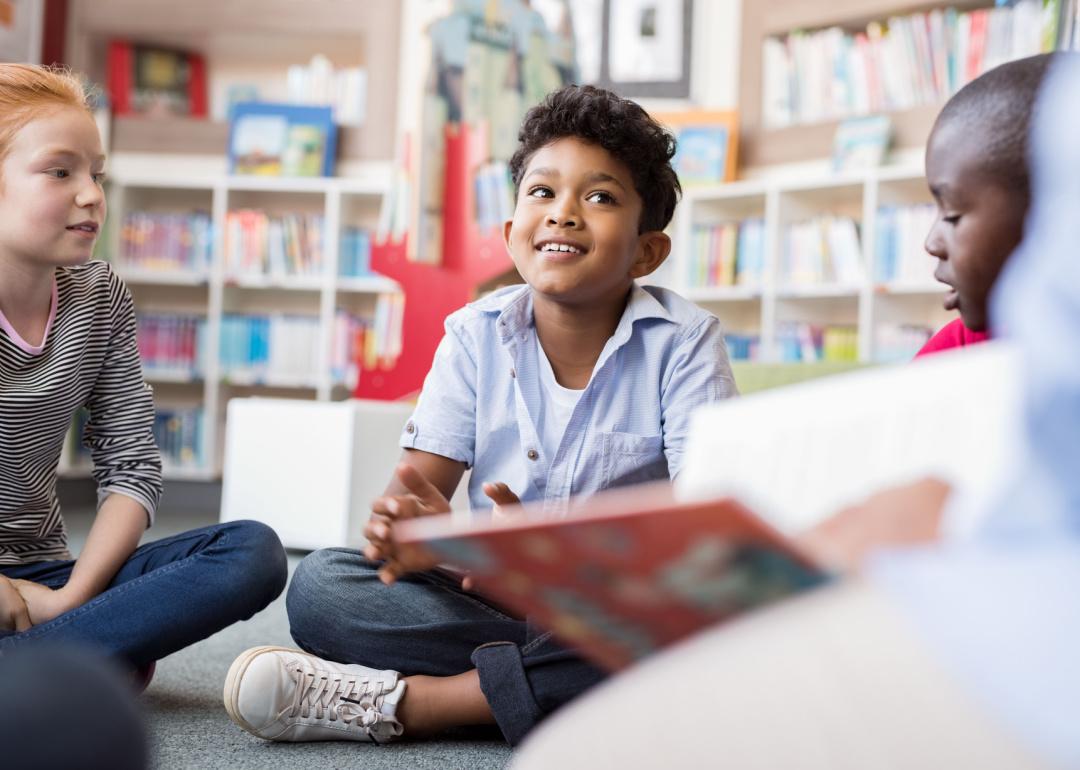 Stacker Studio
How English-language learner education has changed since the 1950s
Ground Picture // Shutterstock
How English-language learner education has changed since the 1950s
Learning a different language can be a point of pride, but there is a practical advantage too. Job postings seeking bilingual or trilingual applicants more than doubled from 2010 to 2015, according to a study performed by New American Economy. The most prestigious universities and colleges in the country prioritize students who have spent three or four years studying a foreign language. High school classrooms increasingly offer education in not only Spanish, French, and German but also Mandarin, Arabic, Italian, or Portuguese.
But foreign languages haven't always been valued this way. In particular, there has historically been a marked difference between a native English speaker picking up a second language, and a nonnative English-speaking immigrant learning English upon their arrival to the United States.
There have been many waves of immigration to the U.S. throughout the 20th century, and each has brought shifting attitudes toward English-language learner education in U.S. schools. Bilingual programs have gone from disliked to valued, disliked to reconsidered, and finally valued again. In times when such programs have been out of favor, they were trumped by the ideology of "assimilation," the idea that nonnative English-speaking immigrants must be immersed headfirst into not only English-language instruction but American culture and values as a whole.
Proponents of assimilation, therefore, might be surprised to learn that not only is America a multilingual country, it always has been. As long ago as 1664, at least 18 languages were spoken among new settlers to the U.S., not counting Native American languages. In 1839, some states began mandating that education be offered in languages other than just English.
Even today, the United States' multilingual legacy continues; it is now the fourth-largest Spanish-speaking country in the world. In fact, English is not actually America's official language; as recently as 2006, attempts to make it the federal language of the country failed.
HeyTutor compiled a list of changes in federal and state attitudes and policies toward English-language learners in schools from government records, historical archives, and research articles. Read on to learn how English-language learning in U.S. schools has evolved over time and what we might come to expect in the future.
This story originally appeared on HeyTutor and was produced and distributed in partnership with Stacker Studio.