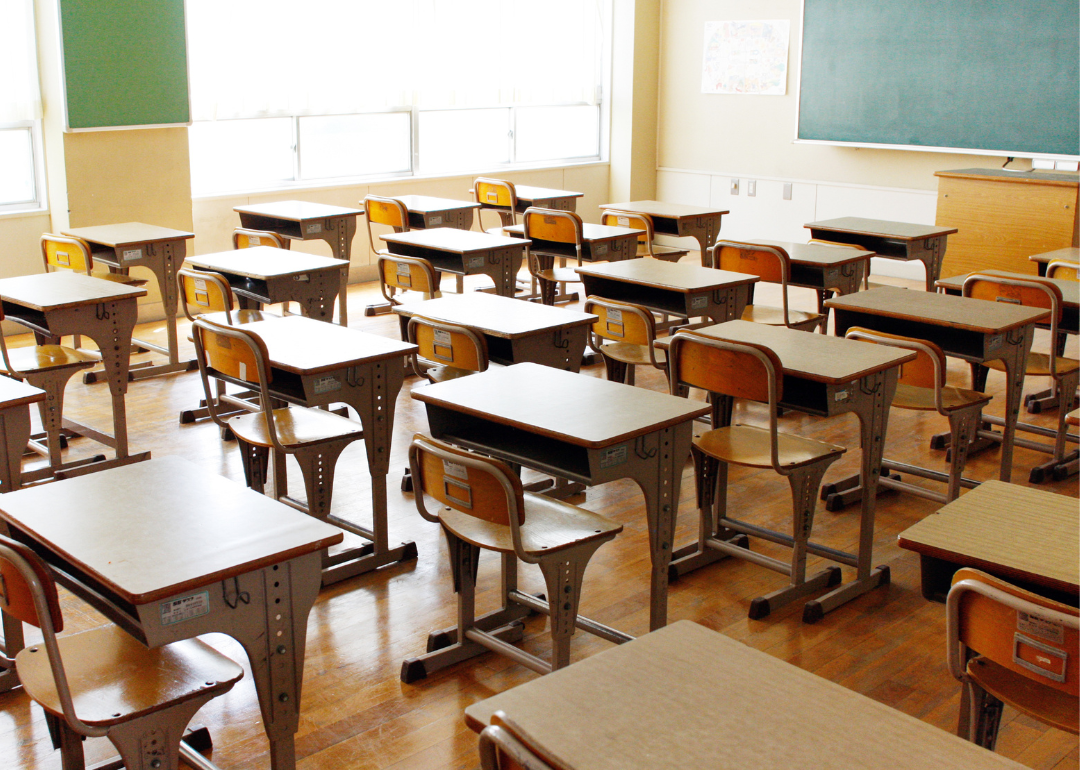 Stacker Studio
How the pandemic impacted teacher shortages—and ways schools are adapting
How the pandemic impacted teacher shortages—and ways schools are adapting
Even before the COVID-19 pandemic swept the country and closed schools, teacher shortages were a problem. In 2016, Learning Policy Institute, a nonprofit research group, estimated that American schools were short more than 100,000 teachers. The group's "A Coming Crisis in Teaching?" report found that between 2009 and 2014, enrollment in teaching education programs had dropped 35%, which resulted in approximately 240,000 fewer new teachers entering the workforce.
HeyTutor cited data from the Bureau of Labor Statistics to examine the impact of the pandemic on teacher shortages and to explore new policies and initiatives school districts have implemented to counter this issue.
The pandemic worsened the problem as more teachers left the profession, worn out by low wages, the unique difficulties of remote learning, and political fights over what they can teach in schools. They worried about their health and the health of others in their families. School shootings added further tension.
Approximately 300,000 public school teachers and other staff quit the field between February 2020 and May 2022, according to the Wall Street Journal, citing data from the BLS: That's a decrease of almost 3%. At the start of this school year, 44% of public schools had vacancies for full- or part-time teaching positions, according to the National Center for Education Statistics. In more than 60% of schools with at least one vacancy, the openings resulted from resignations related to COVID-19.
Federal assistance came in multiple forms: The Elementary and Secondary School Emergency Relief fund was distributed in three waves—most recently as a portion of the American Rescue Plan. The Coronavirus State and Local Fiscal Recovery Funds pumped billions into the public school system to ease teacher shortages, bolster in-classroom safety protocols, and provide technical support to students transitioning to remote learning.
Still, shortages remain, and the national public school system is attempting to address the shortage of new teachers entering the classroom while reinvigorating its employees—teachers and support staff alike.
This story originally appeared on HeyTutor and was produced and distributed in partnership with Stacker Studio.