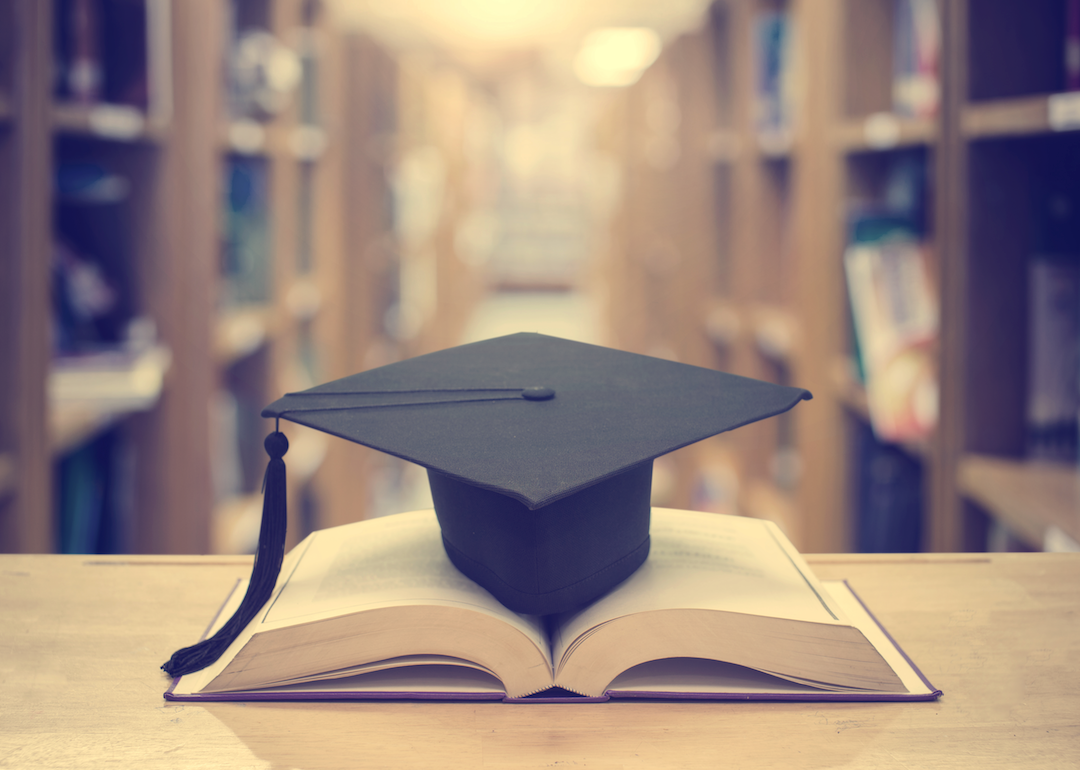 Most conservative public colleges in America
Ekaphon maneechot // Shutterstock
Most conservative public colleges in America
Higher education has a reputation for being liberal. From professors to student clubs to prominent speakers invited to campus, many conservatives claim that bastions of higher education are inhospitable to them and their political beliefs. This can complicate the application process for conservative students, as they perceive a narrower pool of colleges and universities to choose from than those who ascribe to more liberal views.
In actuality, conservatives looking for a public college campus hospitable to their beliefs have several options. Many of these colleges are in solidly red states like Oklahoma, South Dakota, and Mississippi, but purple states like Virginia and Pennsylvania have their share of conservative colleges, too.
The type of conservatism on campus is far from uniform. Some schools skew conservative socially, often because of a strong religious bent on campus that comes from the surrounding community—particularly in Mormon-heavy Utah. Other schools have a reputation for being conservative in foreign or financial policy or on other issues. And some schools in the South have symbols of the confederate era lingering on campus that make it hard to shed their conservative reputations.
Stacker examined the nation's colleges and universities and compiled a list of the 50 most conservative public colleges in the United States. For this list, we consulted the research website Niche, which ranked schools' conservatism based on students' reviews of the schools' campus communities. These reviews weigh the political leanings of the reviewer if the reviewer attends or has attended the school and the reviewer's opinion of it. Details on Niche's methodology explain the site's rankings, and survey data are accurate as of 2019.
Read on to see if your college or university ranks among the most conservative in the nation.
You may also like: 50 company logos, then and now