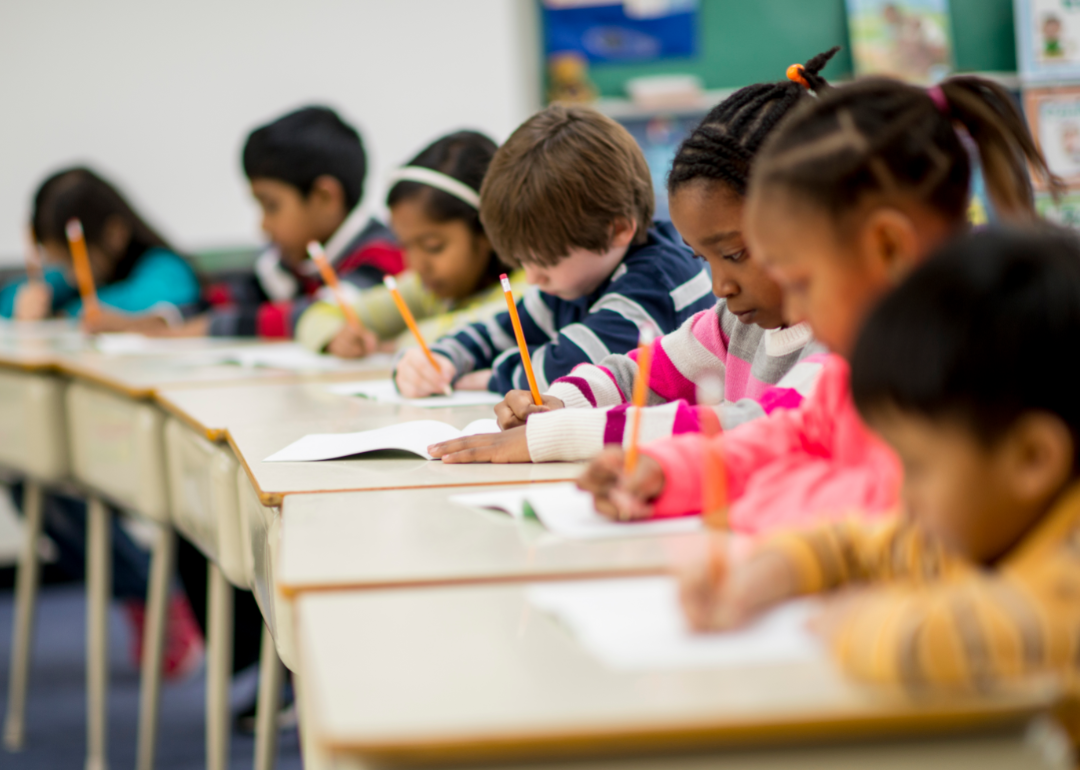 Most educated county in every state
Most educated county in every state
The American philosopher and psychologist John Dewey once said, "Education is not preparation for life; education is life itself." Dewey advocated for an educational paradigm called pragmatism, which stresses the importance of learning academic concepts by experiencing them firsthand, instead of through lecture and repetition in a classroom. While this is still a philosophy used by many educators, especially those working in fields where the value of work experience exceeds the value placed on having an academic background, many people take a great deal of pride in their formal educational credentials—not only because of the many valuable skills such educations have provided them but also because of the immense amount of work that went into earning their particular degrees.
To look at areas in each state that have achieved the highest levels of educational attainment, Stacker used data from the 2014–2018 American Community Survey to construct a weighted index that measures the relative education level for every county in the United States. This index evaluates each county's over-25 population across seven educational tiers, ranging from individuals not educated past eigth grade to those with graduate or professional degrees. For each segment of these tiers, a points-based indexing system was applied in direct proportion to the estimated years of schooling for each level of educational attainment. Lastly, the full range of index scores was normalized to a 0 to 100 scale, with 100 representing the most educated county in the United States.
The county in each state with the highest weighted index is included. Read on to see where people in each state go to school the longest on average, and about various factors, ranging from flagship state schools to specific teaching methods to robust tax bases that may have influenced the county's high academic achievements, and kept its students in school so long.
You may also like: The least educated county in every state