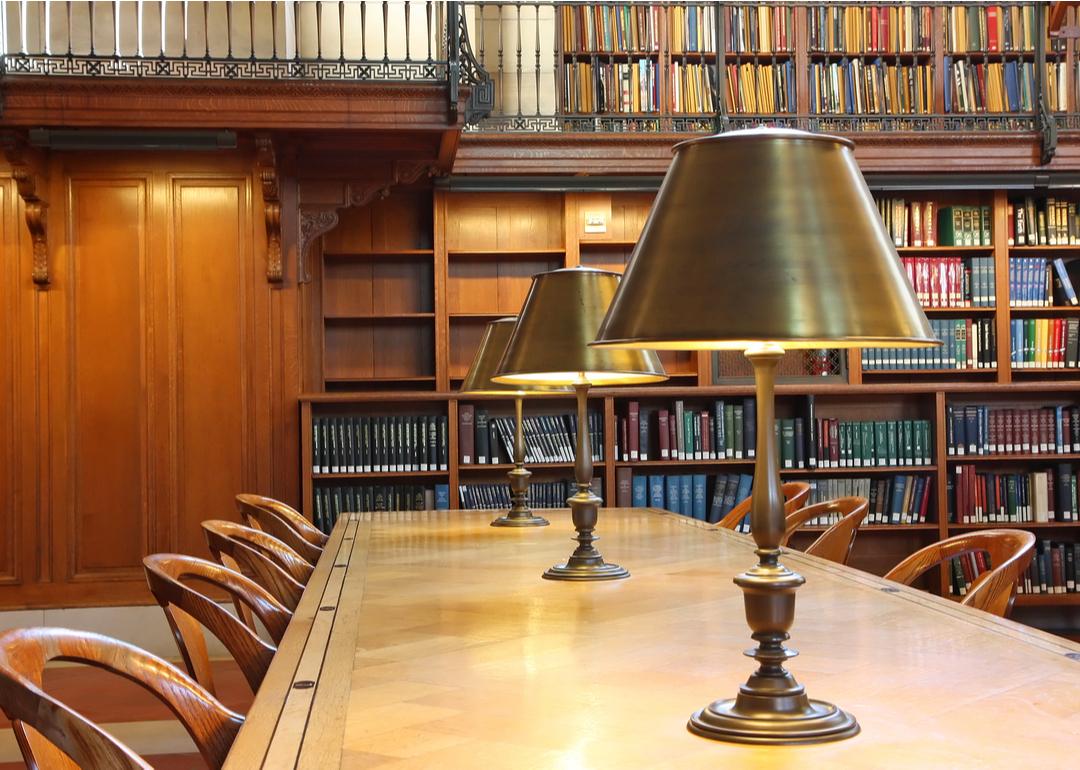 Stacker Studio
Most expensive law schools—and what students actually pay
Stephen Chung // Shutterstock
Most expensive law schools—and what students actually pay
Law school is an enormous investment, even for those who study at a local, less prestigious state university program. The tuition costs are, like medical school, some of the highest among any form of higher education. That said, there are highs and lows among even the most prestigious law schools in the United States. Harvard University is just ninth overall for cost despite ranking third for quality according to the U.S. News & World Report. The #1 law school on that list, Yale University Law School, doesn't crack the top 10 highest tuitions.
Testing.org cited data collected by Law School Transparency to identify the 10 most expensive law schools by tuition cost, with the average net price after financial aid and scholarships for each based on 2019–2020 data. Yes, the sticker price for these university programs may seem astonishingly high, but the reality at many schools is that most students receive some form of financial aid. That's true even at prestigious law schools that may, on paper, not really need to offer a discount in order to entice a full roster of students.
Which school is the best value for its admittedly high price tag? Read on to learn more about each school, its cost, and its relative strengths.
This story originally appeared on Testing.org and was produced and distributed in partnership with Stacker Studio.