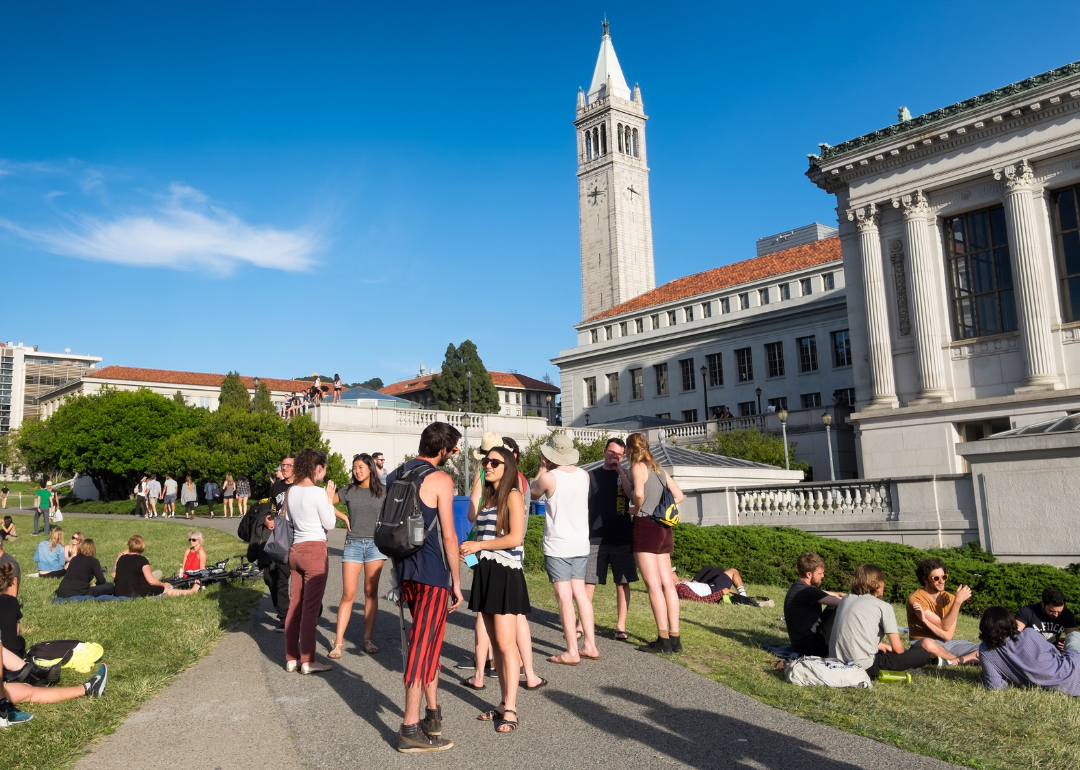 Most liberal public colleges in America
Most liberal public colleges in America
Political activism in the United States has evolved and changed in the past several decades, and college campuses have often been the center of this activism. With issues of free speech and free expression being debated, there is a spotlight on the ratio of liberals to conservatives amongst the student bodies and faculty staff on college campuses.
With a major United States federal election approaching in 2020, political discourse and conversations will be louder than usual. As high school students around the country look at potential colleges and universities to apply to and attend, this year may be one where political leanings on campus may play a factor in these all-important decisions.
Stacker examined the nation's colleges and universities and compiled a list of the 50 most liberal public colleges in the United States; as such, this list does not include private institutions. For this list, we consulted the research website Niche, which ranked schools' liberalism based on students' reviews of the schools' campus communities.
These reviews weigh the personal political leanings of the reviewer, if the reviewer attends or has attended the school, and the reviewer's opinion of the overall leanings of the student body. Details on Niche's methodology explain the site's rankings, and survey data are accurate as of October 2019.
Each slide will discuss relevant points about a school's history and curriculum, with special attention given to political activism, demographics, trends, environmental initiatives, and notable alumni. The order of this list is from least liberal to most liberal. Click on to see the 50 most liberal universities in the United States.
You may also like: Colleges giving the most financial aid to low-income students