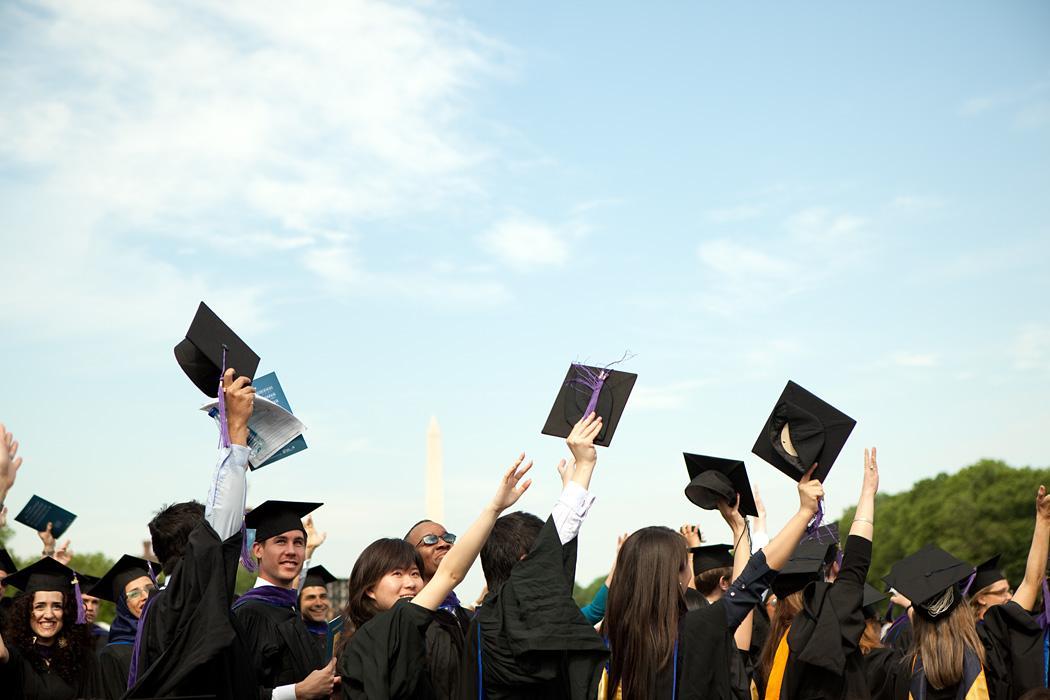 Party schools whose grads go on to earn the most money
Samantha Appleton // Official White House Photo
30 party schools whose grads go on to earn the most money
While most parents would like to think their child's time in college is reduced to hitting the books, attending networking events, and taking classes that challenge and expand their perspectives on the world, many students see university not only as an opportunity for academic growth, but also a chance to develop social and emotional maturity.
Certain institutions of higher learning are famous for their vibrant social environments, to the point they have become known colloquially as "party schools." While these universities may get a bad rep, especially with the older generation, there can be many benefits to attending such an institution. Not only do students report having created lasting friendships, important social skills, and essential time management techniques, but they also go on to have successful careers for the most part, and the data supports it.
Using Niche's 2018 Top Party Schools in America, Stacker analyzed the 30 top party schools where graduates go on to earn the most money. Niche takes a handful of factors into account when comparing party schools: A student survey on their school's party scene (70%); the proximity and availability of bars (10%); athletics (7.5%); Greek life (7.5%); and access to restaurants (5%). We narrowed Niche's list to the top 100 party schools and ranked the top 30 institutions with the highest-median income six years after graduation.
Read on to see where America's future leaders build the foundation for a fulfilling career, while also having fun.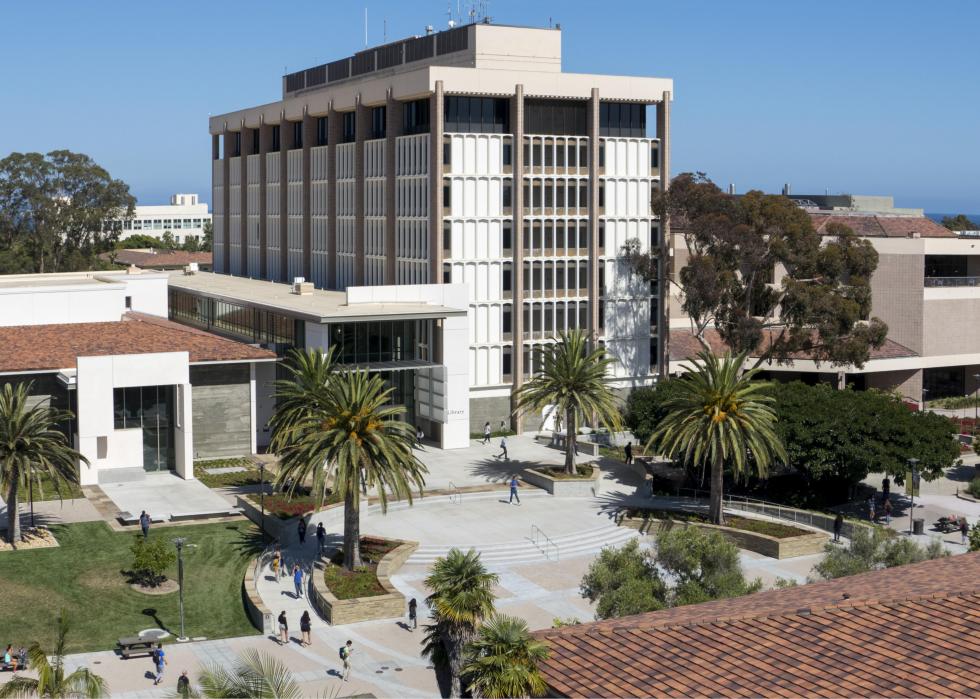 1 / 30
UCSB Library // Wikicommons
#30. University of California - Santa Barbara
Location: Santa Barbara, California
Median income six years after graduation: $52,500 per year
Party school rank: 37
Percentage of students employed two years after graduation: 90%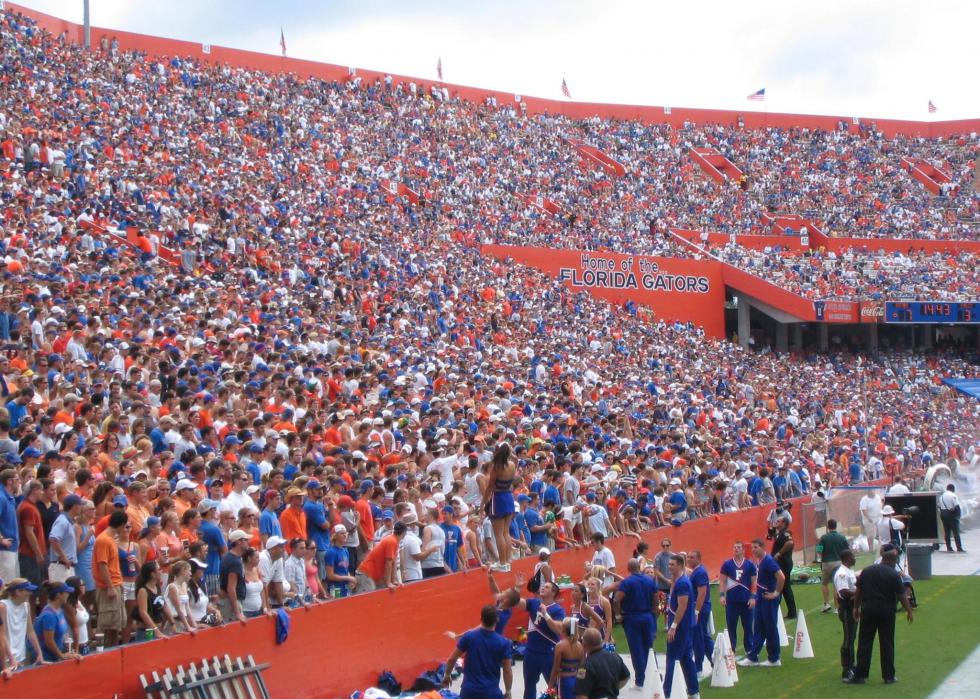 2 / 30
#29. University of Florida
Location: Gainesville, Florida
Median income six years after graduation: $53,100 per year
Party school rank: 17
Percentage of students employed two years after graduation: 92%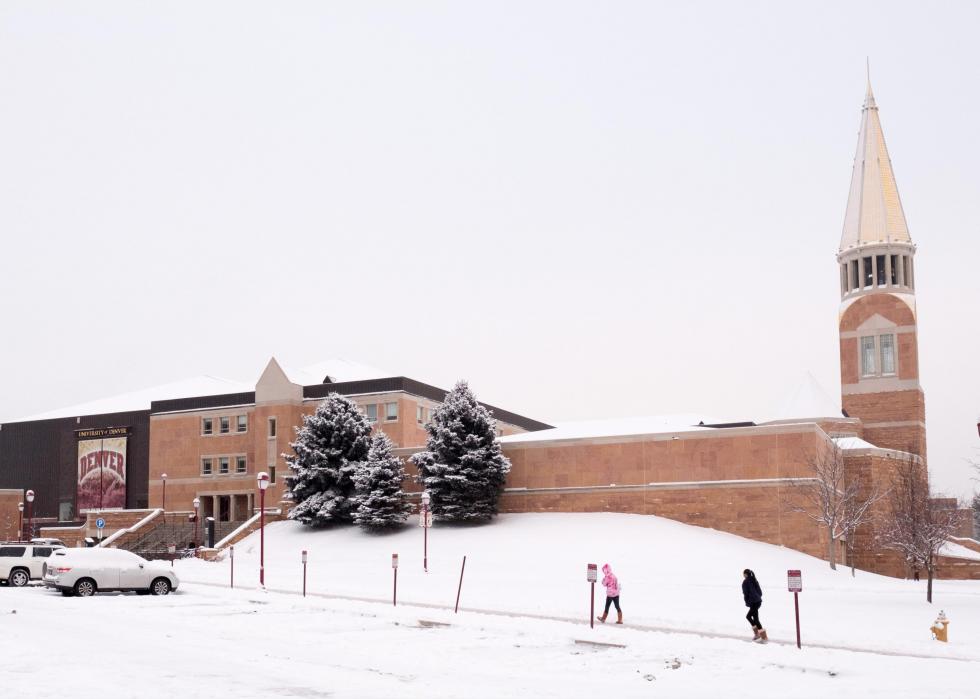 3 / 30
Jared Winkler // Wikicommons
#28. University of Denver
Location: Denver, Colorado 
Median income six years after graduation: $53,800 per year
Party school rank: 75
Percentage of students employed two years after graduation: 91%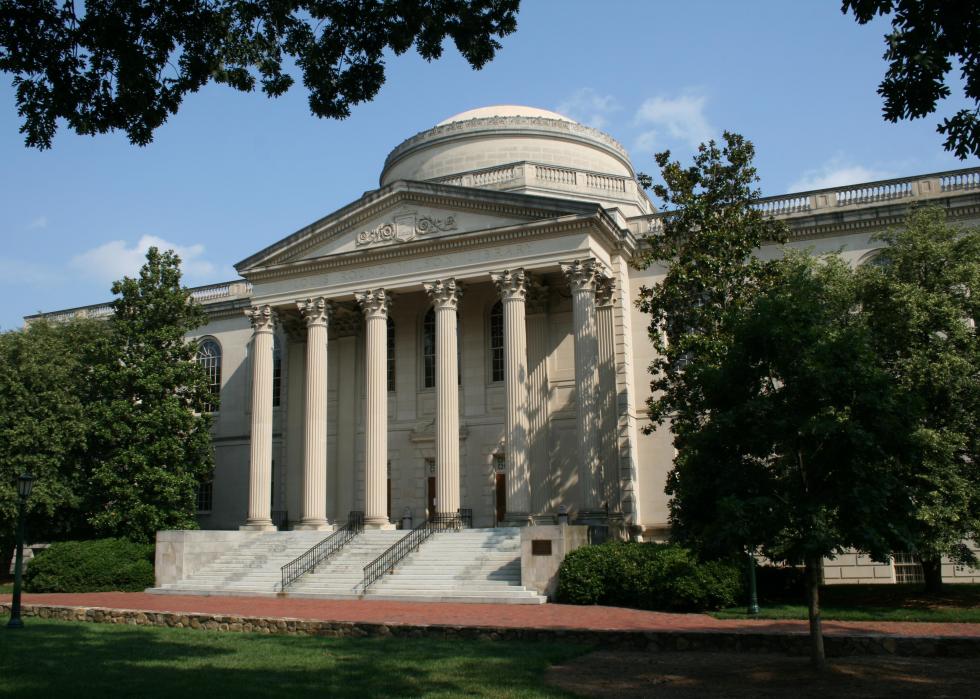 4 / 30
Ildar Sagdejev // Wikicommons
#27. University of North Carolina at Chapel Hill
Location: Chapel Hill, North Carolina
Median income six years after graduation: $54,100 per year
Party school rank: 44
Percentage of students employed two years after graduation: 93%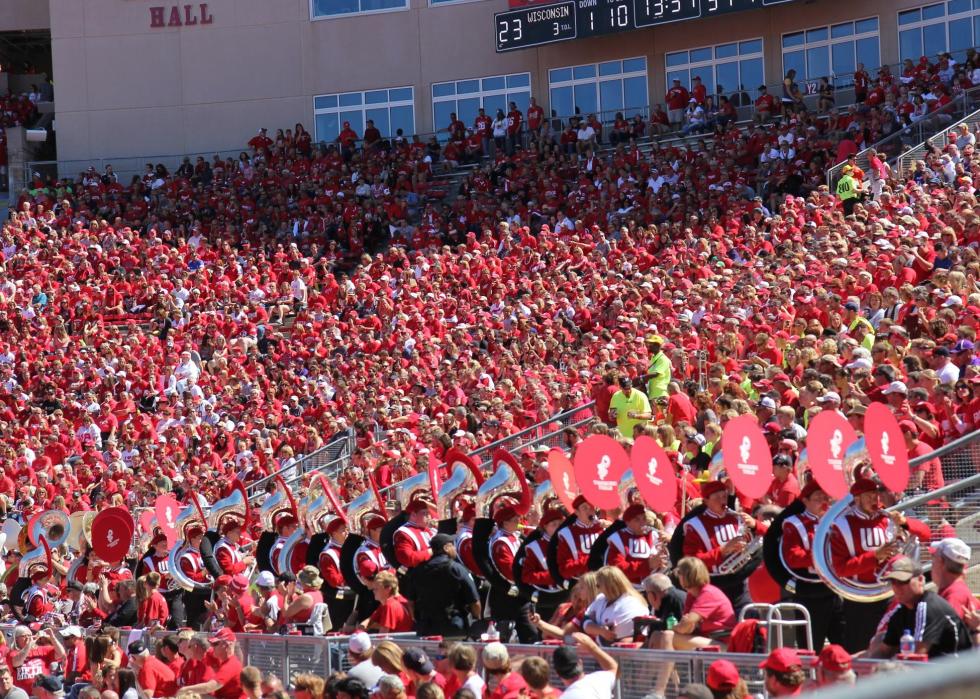 5 / 30
Royalbroil // Wikicommons
#26. University of Wisconsin
Location: Madison, Wisconsin 
Median income six years after graduation: $54,200 per year
Party school rank: 13
Percentage of students employed two years after graduation: 95%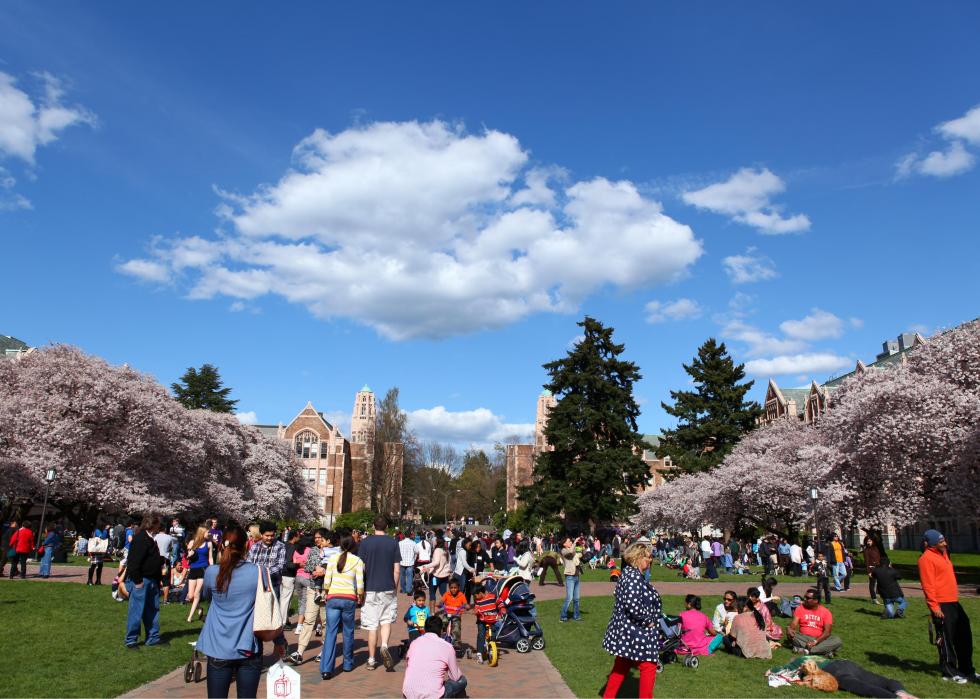 6 / 30
#25. University of Washington
Location: Seattle, Washington
Median income six years after graduation: $54,800 per year
Party school rank: 84
Percentage of students employed two years after graduation: 90%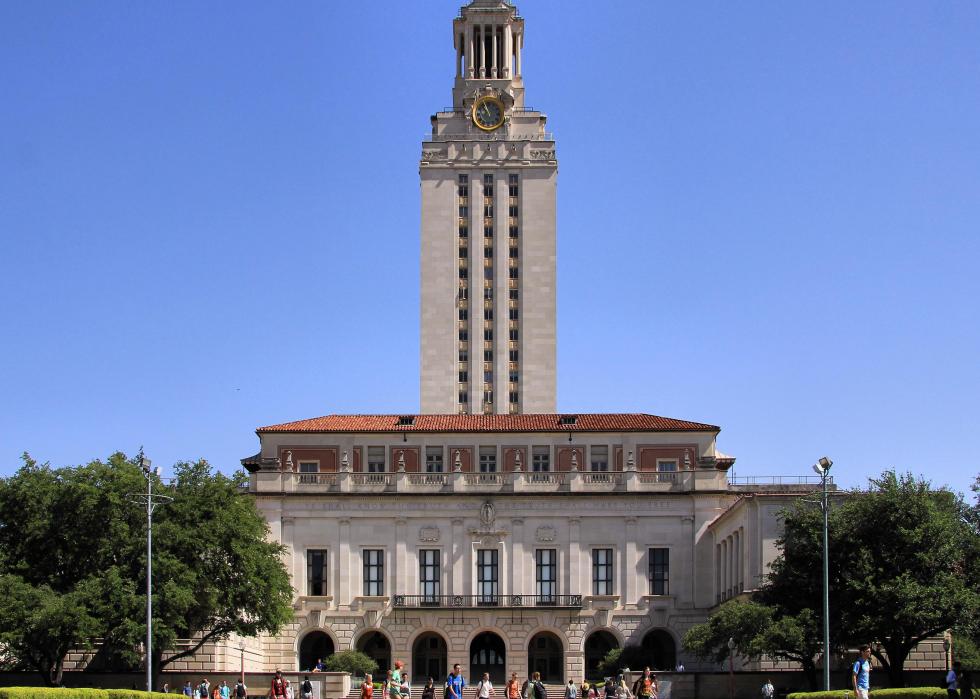 7 / 30
Larry D. Moore // Wikicommons
#24. University of Texas - Austin
Location: Austin, Texas
Median income six years after graduation: $54,900 per year
Party school rank: 7
Percentage of students employed two years after graduation: 93%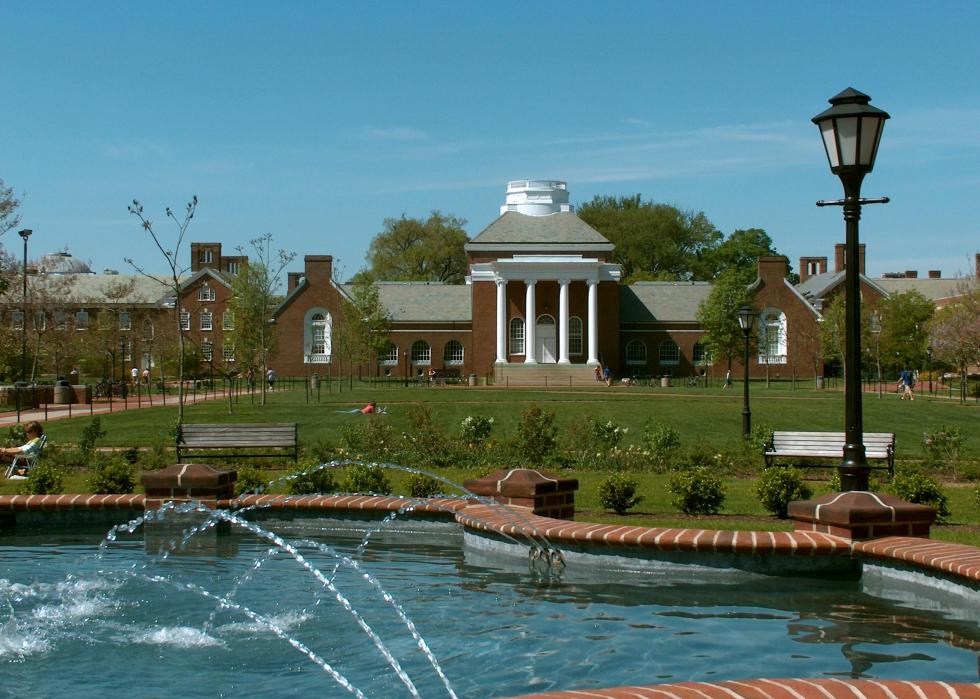 8 / 30
#23. University of Delaware
Location: Newark, Delaware
Median income six years after graduation: $55,100 per year
Party school rank: 35
Percentage of students employed two years after graduation: 96%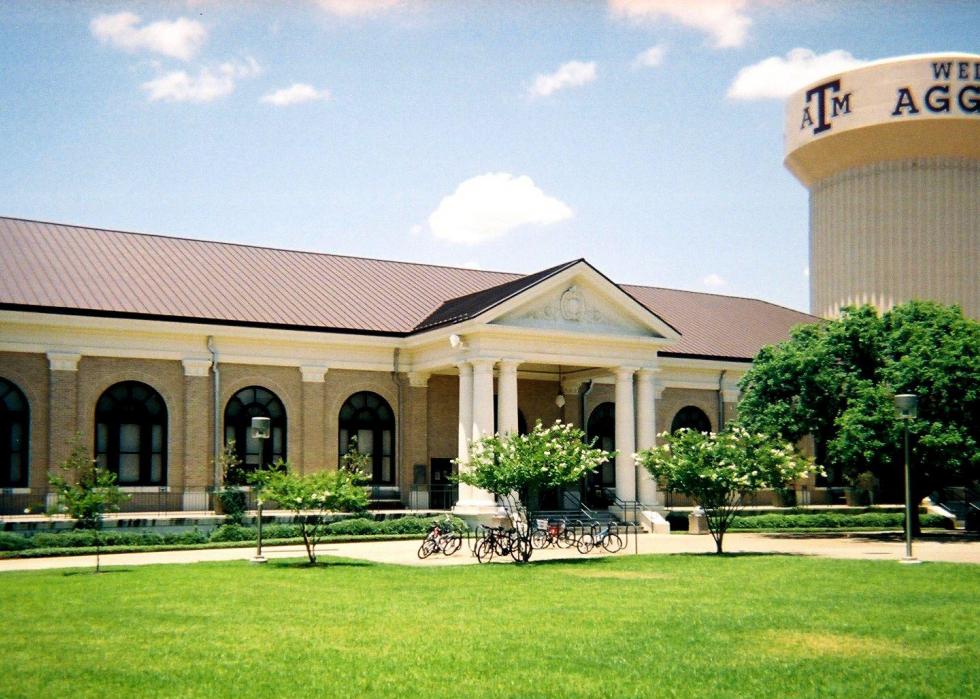 9 / 30
#22. Texas A&M University
Location: College Station, Texas
Median income six years after graduation: $55,500 per year
Party school rank: 80
Percentage of students employed two years after graduation: 95%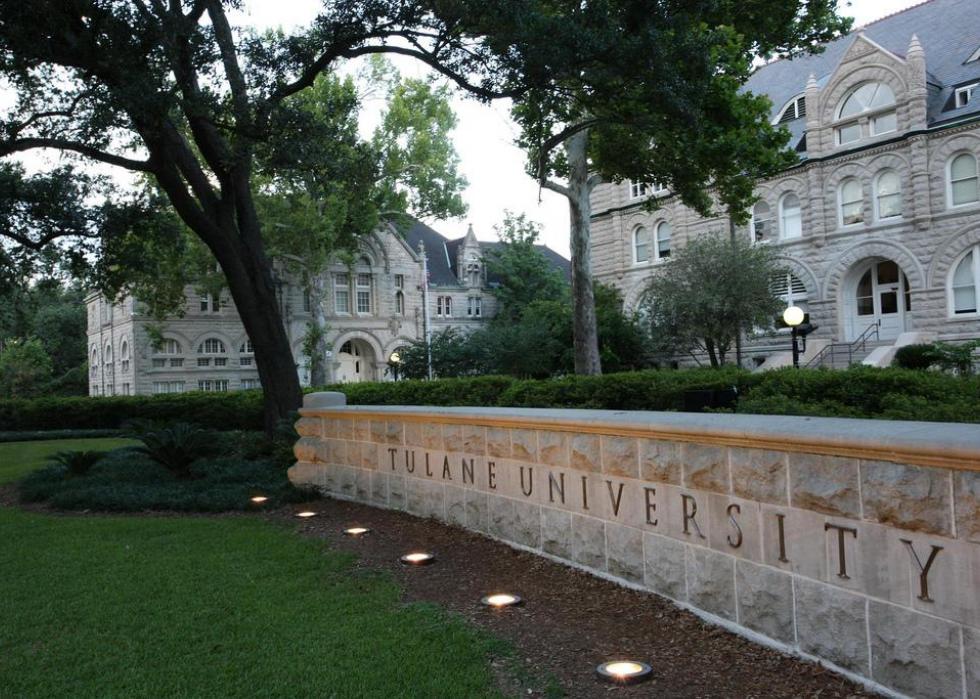 10 / 30
Louisiana Tourism Locations & Events // Flickr
#21. Tulane University
Location: New Orleans, Louisiana
Median income six years after graduation: $56,200 per year
Party school rank: 1
Percentage of students employed two years after graduation: 91%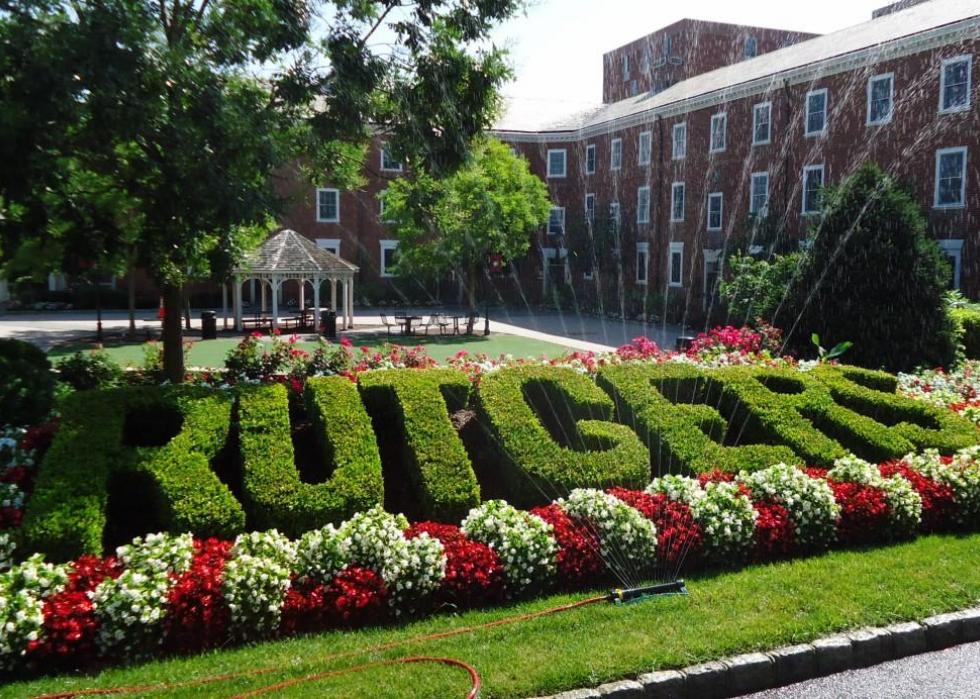 11 / 30
Tomwsulcer // Wikicommons
#20. Rutgers University – New Brunswick
Location: Piscataway, New Jersey
Median income six years after graduation: $56,400 per year
Party school rank: 46
Percentage of students employed two years after graduation: 91%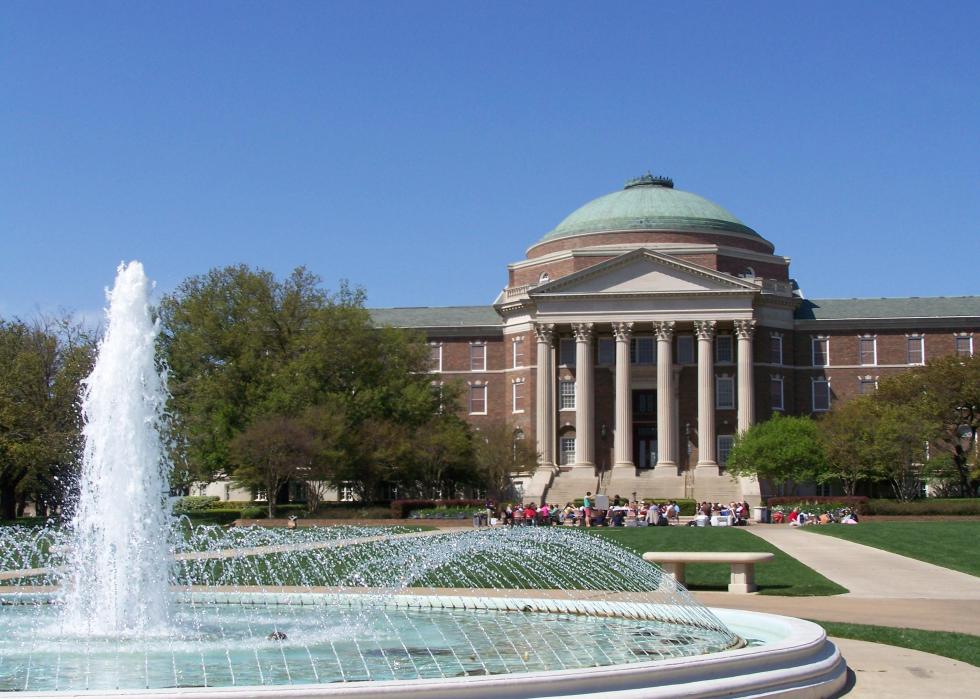 12 / 30
#19. Southern Methodist University
Location: Dallas, Texas
Median income six years after graduation: $57,300 per year
Party school rank: 14
Percentage of students employed two years after graduation: 93%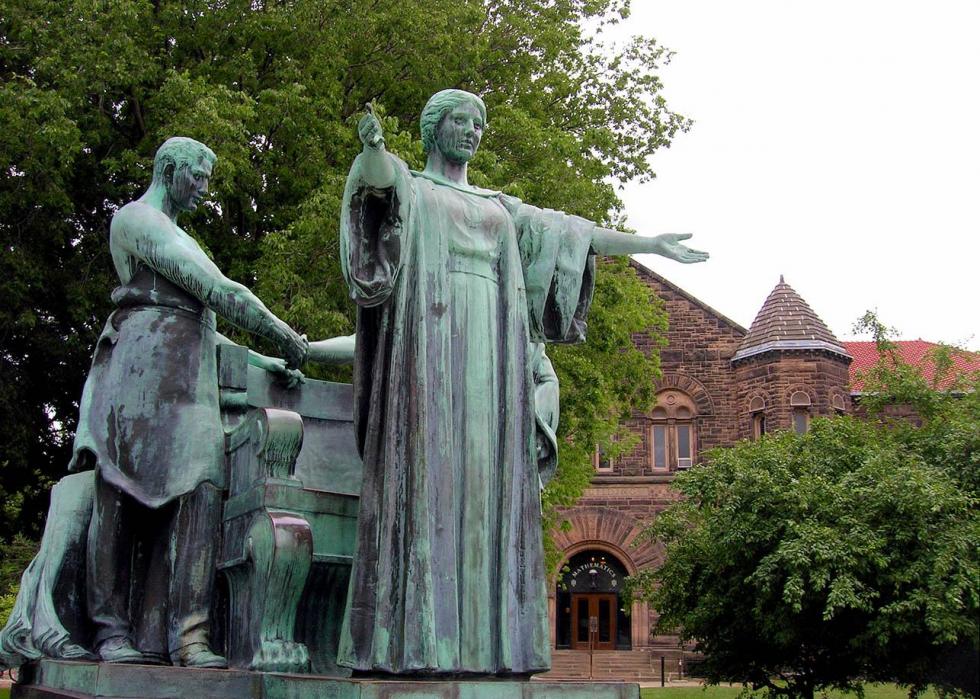 13 / 30
HalloweenHJB // Wikicommons
#18. University of Illinois at Urbana-Champaign
Location: Champaign, Illinois
Median income six years after graduation: $57,600 per year
Party school rank: 10
Percentage of students employed two years after graduation: 94%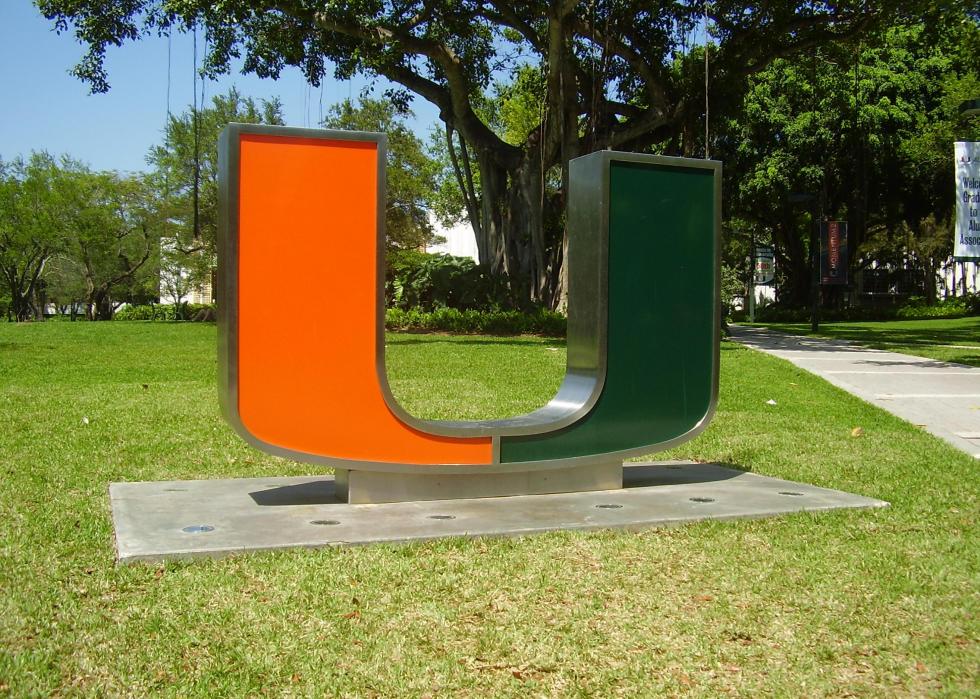 14 / 30
WhisperToMe // Wikicommons
#17. University of Miami
Location: Coral Gables, Florida
Median income six years after graduation: $57,800 per year
Party school rank: 19
Percentage of students employed two years after graduation: 91%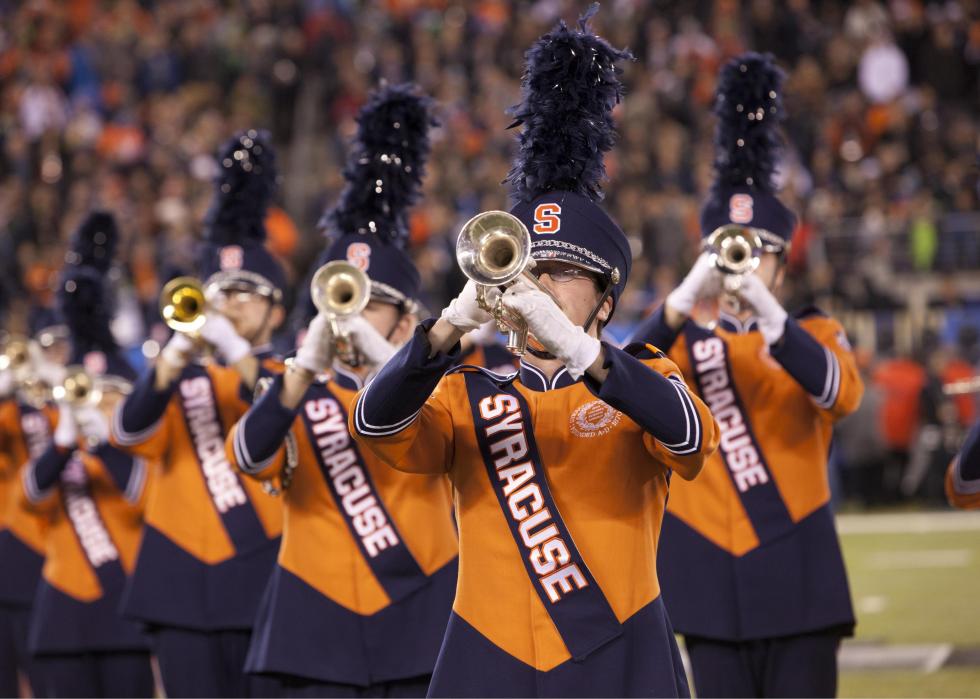 15 / 30
Anthony Quintano // Wikicommons
#16. Syracuse University
Location: Syracuse, New York
Median income six years after graduation: $58,400 per year
Party school rank: 27
Percentage of students employed two years after graduation: 94%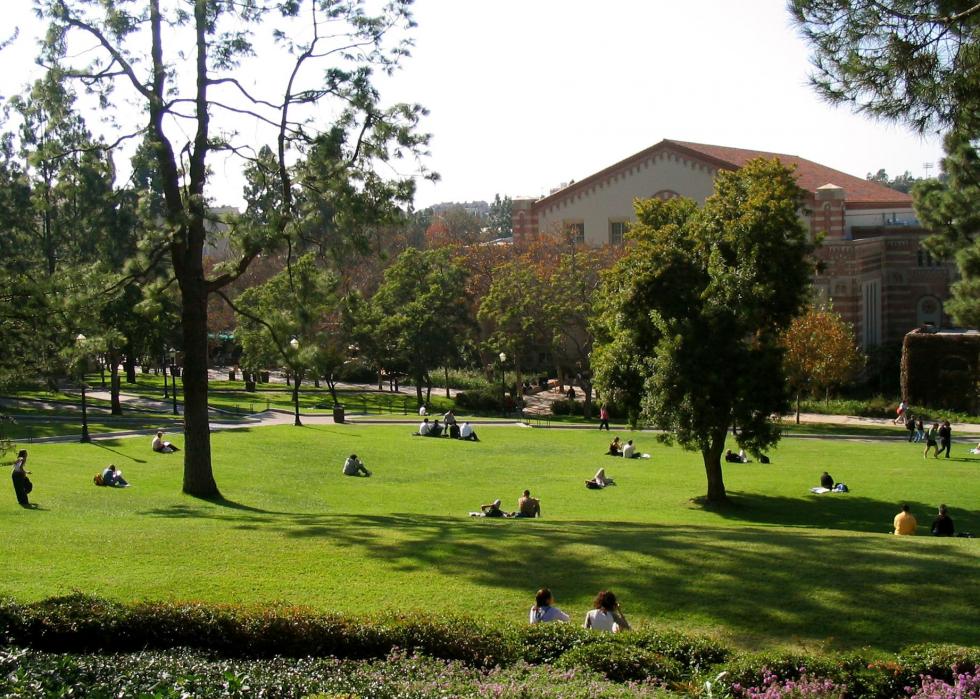 16 / 30
#15. University of California - Los Angeles
Location: Los Angeles, California
Median income six years after graduation: $58,700 per year
Party school rank: 61
Percentage of students employed two years after graduation: 88%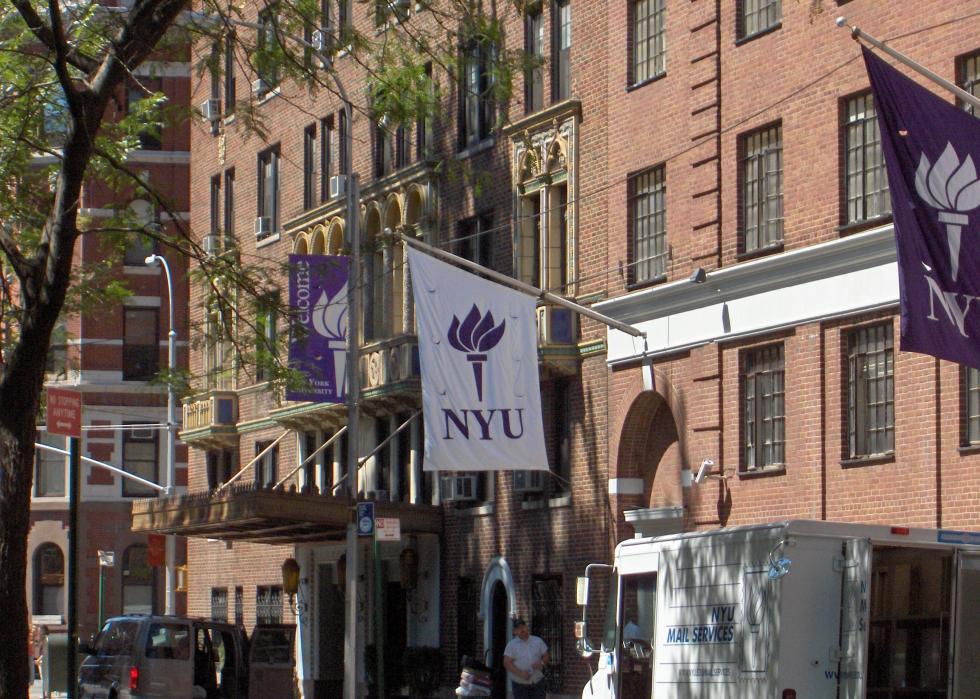 17 / 30
Jonathan71 // Wikicommons
#14. New York University
Location: New York, New York
Median income six years after graduation: $59,600 per year
Party school rank: 47
Percentage of students employed two years after graduation: 91%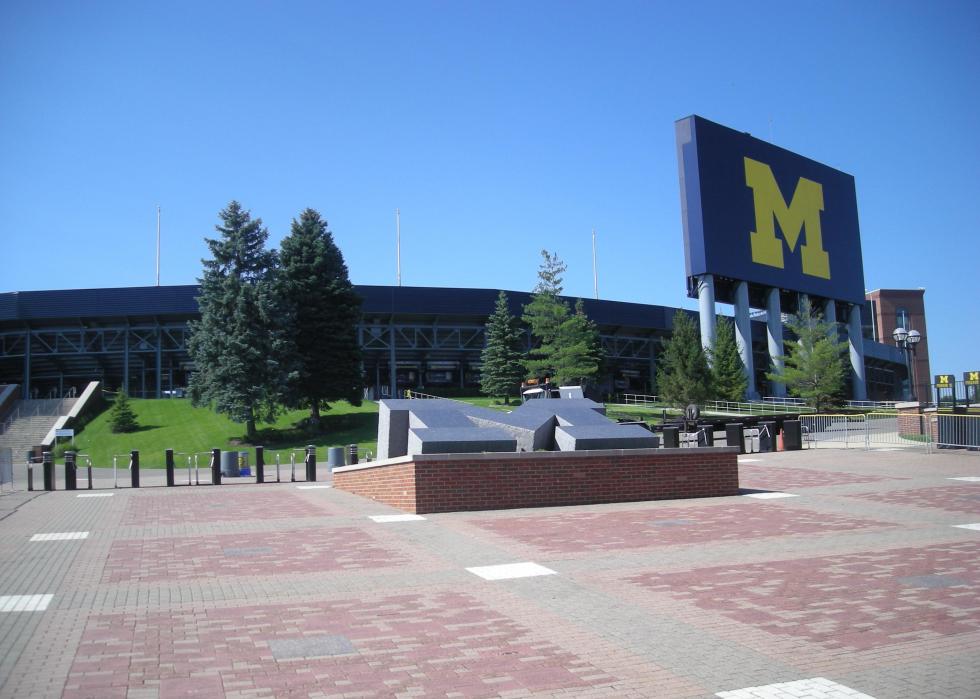 18 / 30
Michael Barera // Wikicommons
#13. University of Michigan - Ann Arbor
Location: Ann Arbor, Michigan
Median income six years after graduation: $60,100 per year
Party school rank: 22
Percentage of students employed two years after graduation: 93%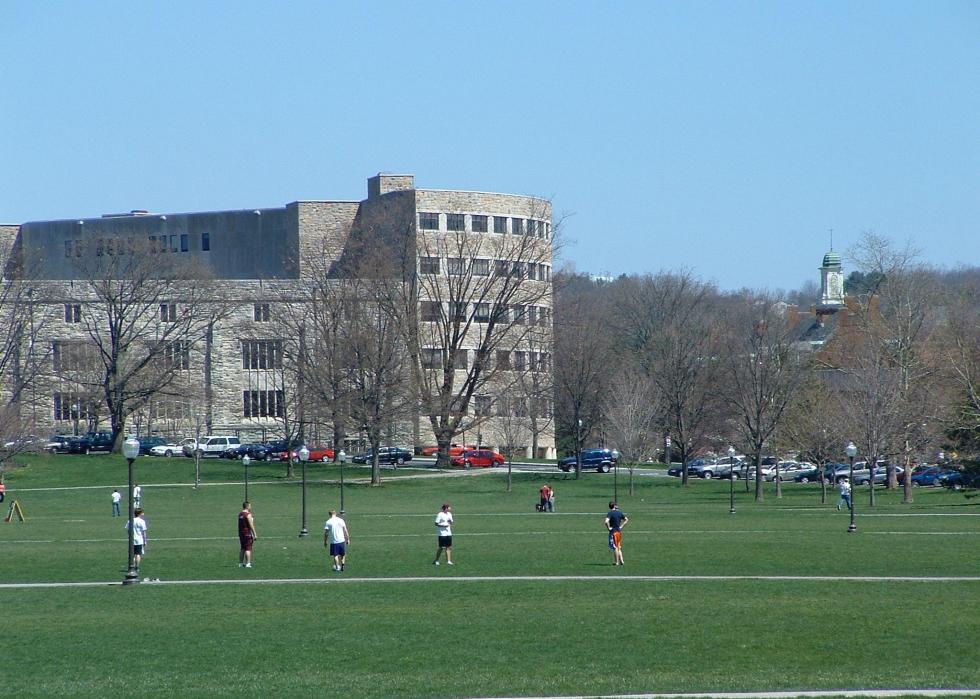 19 / 30
#12. Virginia Tech
Location: Blacksburg, Virginia
Median income six years after graduation: $60,500 per year
Party school rank: 92
Percentage of students employed two years after graduation: 96%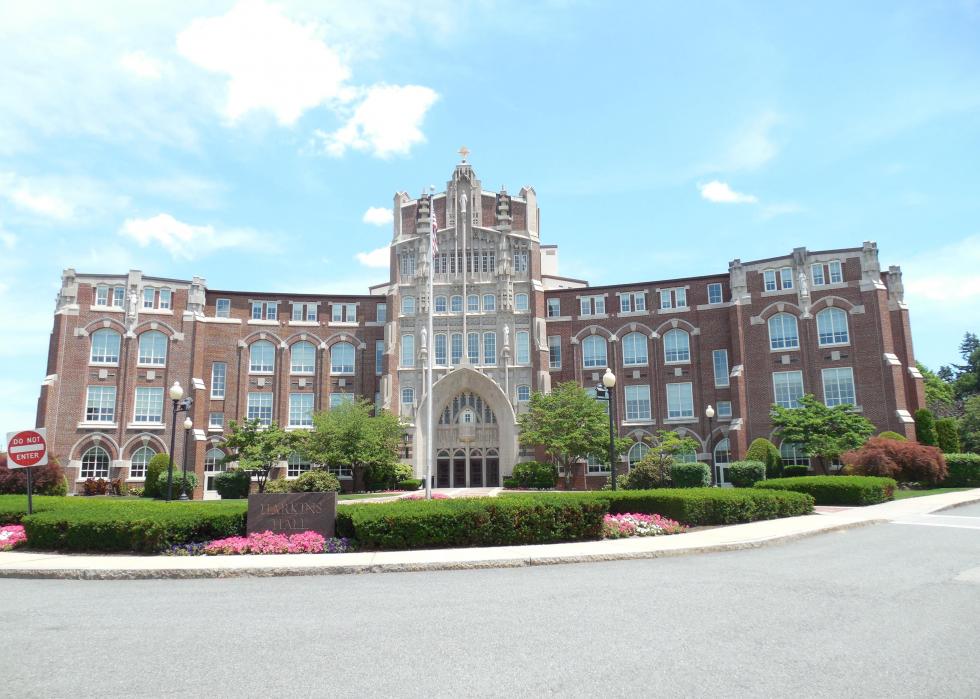 20 / 30
John Phelan // Wikicommons
#11. Providence College
Location: Providence, Rhode Island
Median income six years after graduation: $60,700 per year
Party school rank: 51
Percentage of students employed two years after graduation: 96%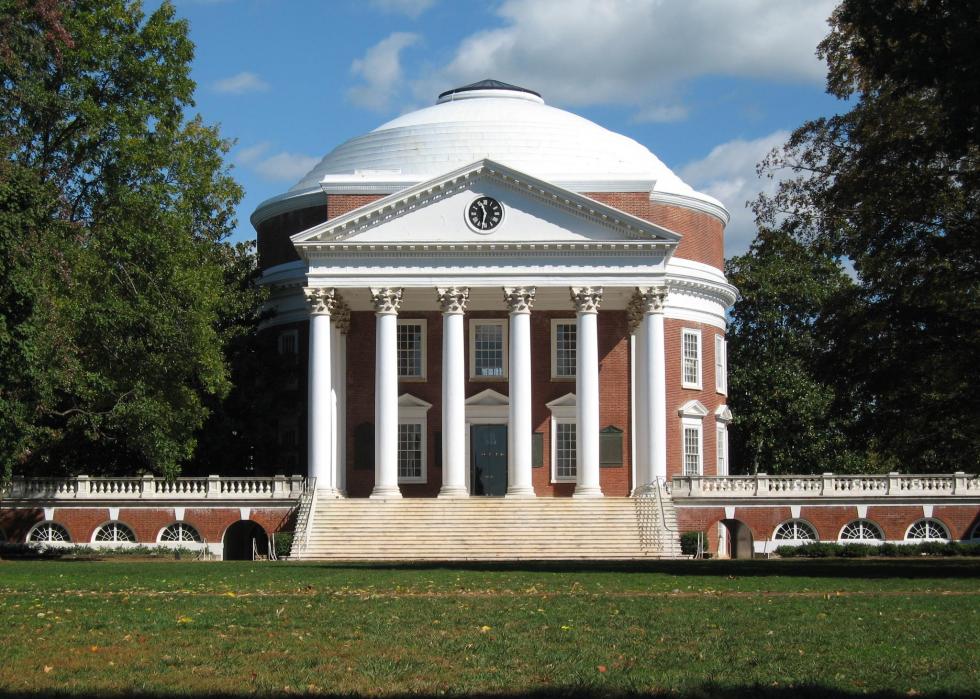 21 / 30
Aaron Josephson // Wikicommons
#10. University of Virginia
Location: Charlottesville, Virginia
Median income six years after graduation: $60,700 per year
Party school rank: 25
Percentage of students employed two years after graduation: 93%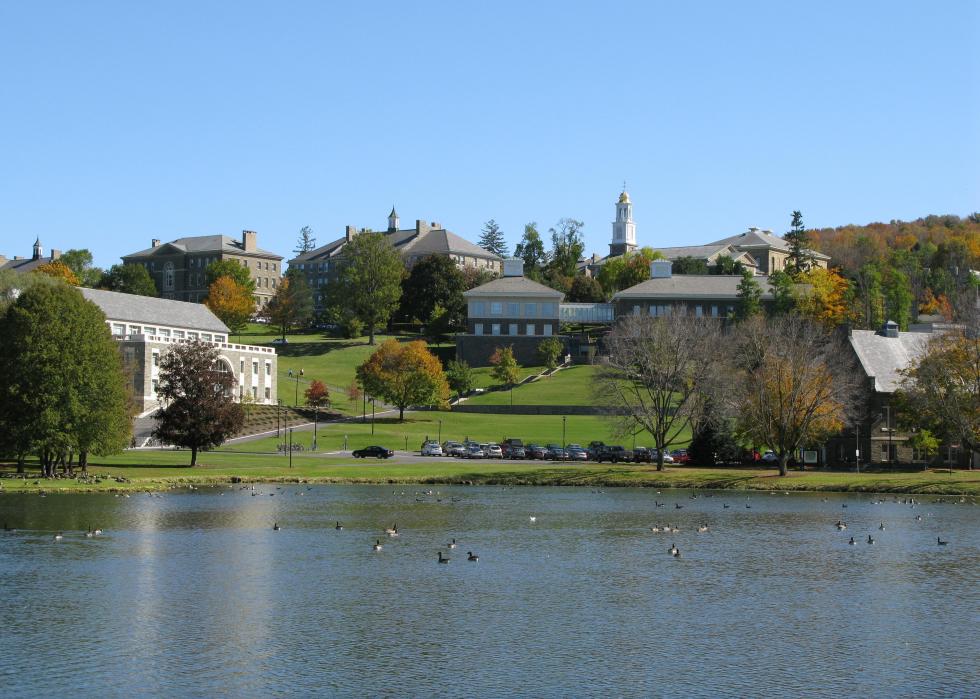 22 / 30
Fryslan0109 // Wikicommons
#9. Colgate University
Location: Hamilton, NY
Median income six years after graduation: $61,300 per year
Party school rank: 90
Percentage of students employed two years after graduation: 93%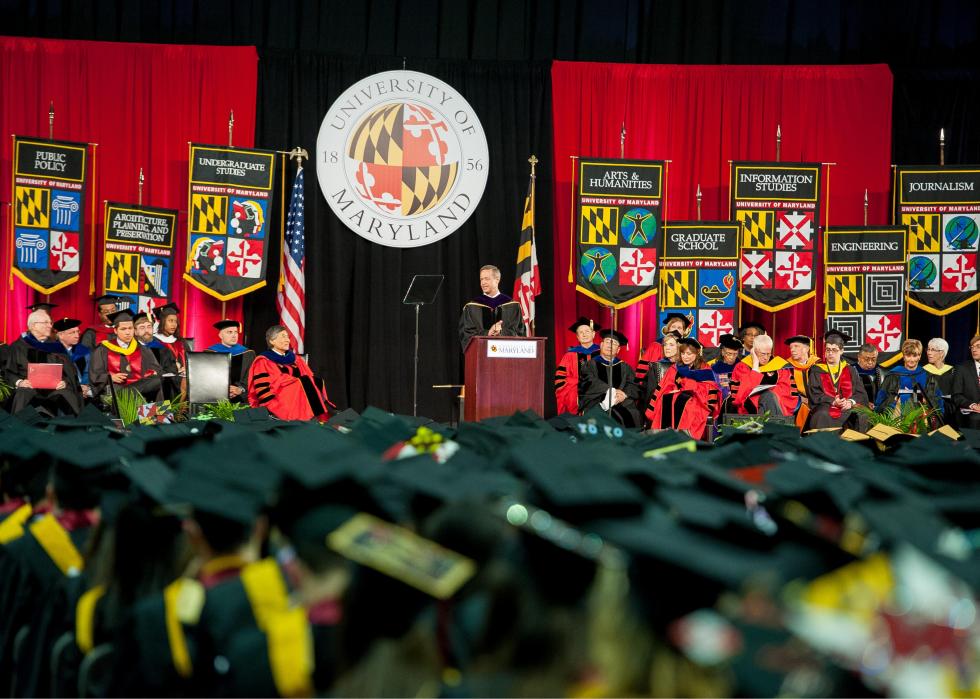 23 / 30
Maryland GovPics // Wikicommons
#8. University of Maryland - College Park
Location: College Park, Maryland
Median income six years after graduation: $61,700 per year
Party school rank: 41
Percentage of students employed two years after graduation: 93%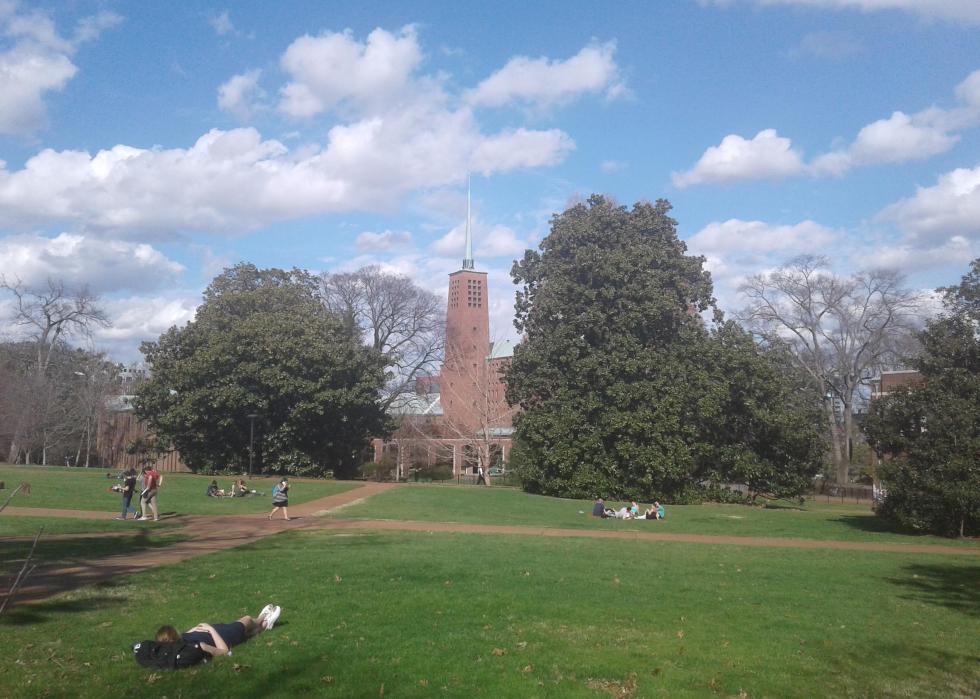 24 / 30
Stablenode // Wikicommons
#7. Vanderbilt University
Location: Nashville, Tennessee
Median income six years after graduation: $64,500 per year
Party school rank: 30
Percentage of students employed two years after graduation: 93%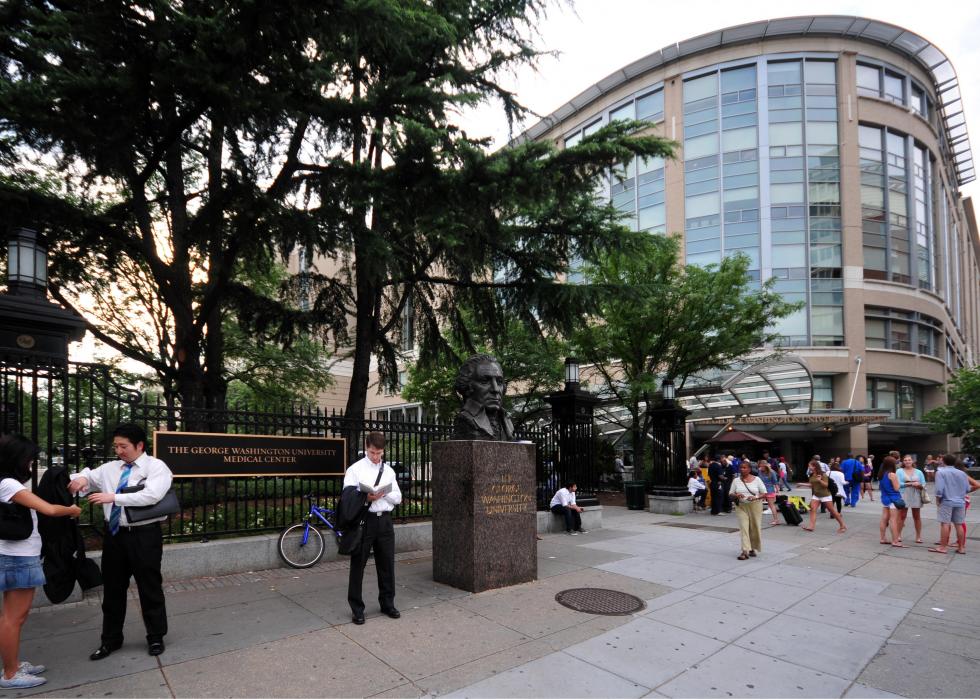 25 / 30
Ralf Roletschek // Wikicommons
#6. George Washington University
Location: Washington, D.C.
Median income six years after graduation: $67,100 per year
Party school rank: 52
Percentage of students employed two years after graduation: 91%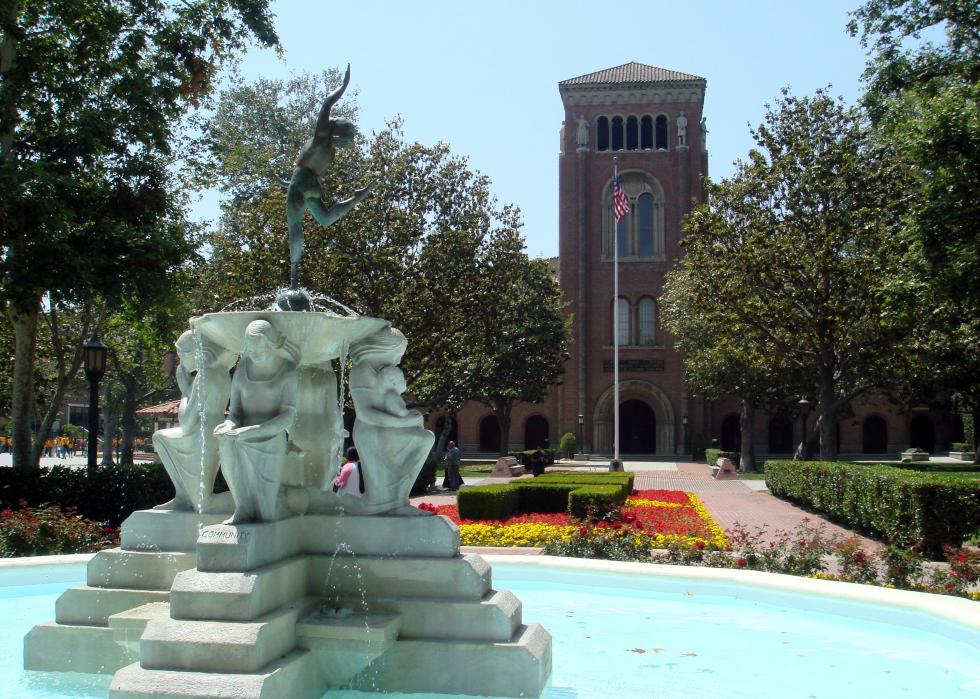 26 / 30
Bobak Ha'Eri // Wikicommons
#5. University of Southern California
Location: Los Angeles, California
Median income six years after graduation: $70,400 per year
Party school rank: 34
Percentage of students employed two years after graduation: 93%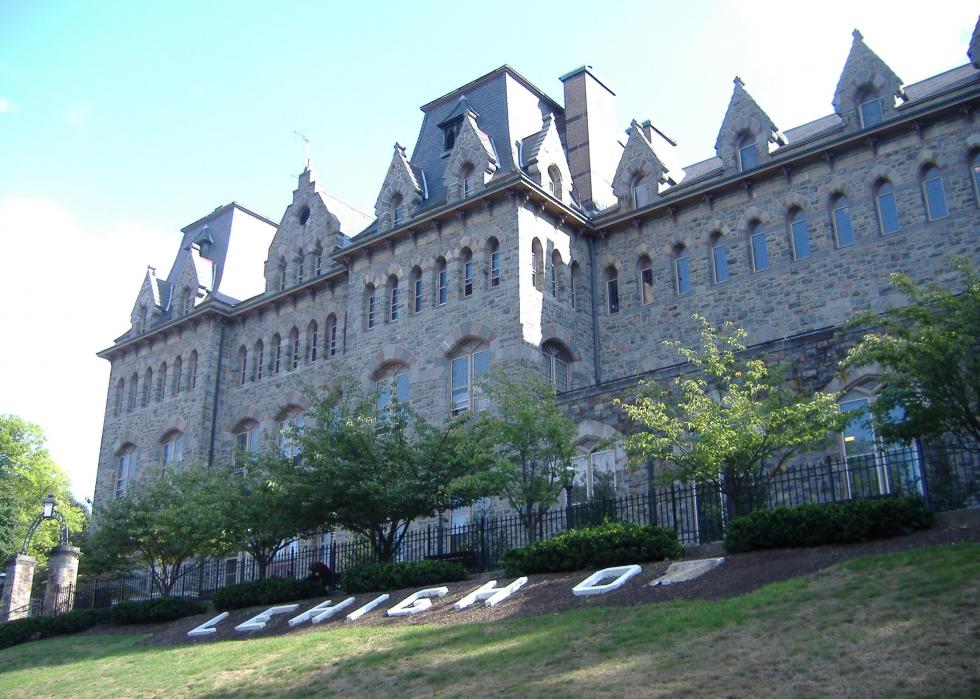 27 / 30
Peter L Moore // Wikicommons
#4. Lehigh University
Location: Bethlehem, Pennsylvania
Median income six years after graduation: $77,200 per year
Party school rank: 39
Percentage of students employed two years after graduation: 96%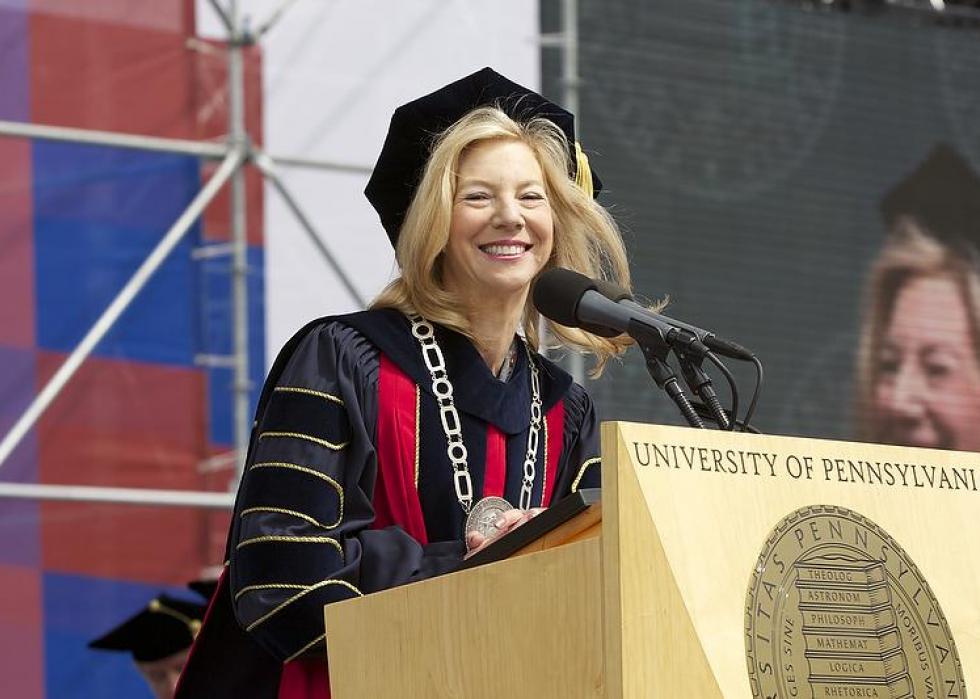 28 / 30
Stuart Watson // Wikicommons
#3. University of Pennsylvania
Location: Philadelphia, Pennsylvania
Median income six years after graduation: $82,400 per year
Party school rank: 28
Percentage of students employed two years after graduation: 91%
29 / 30
#2. Stevens Institute of Technology
Location: Hoboken, New Jersey
Median income six years after graduation: $87,300 per year
Party school rank: 66
Percentage of students employed two years after graduation: 94%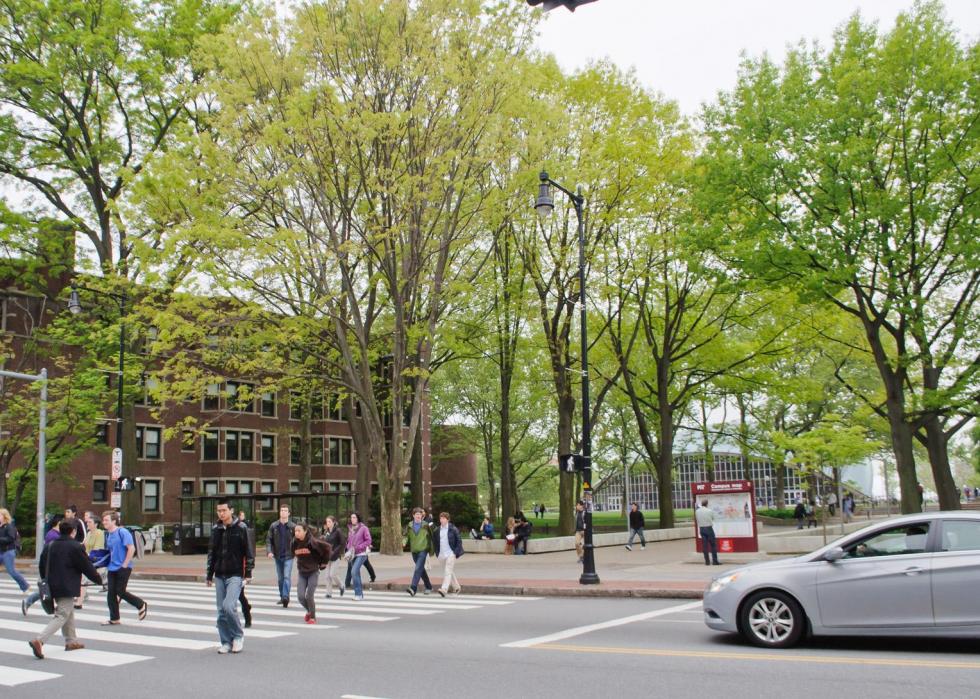 30 / 30
InSapphoWeTrust // Wikicommons
#1. Massachusetts Institute of Technology
Location: Cambridge, Massachusetts
Median income six years after graduation: $94,200 per year
Party school rank: 98
Percentage of students employed two years after graduation: 92%