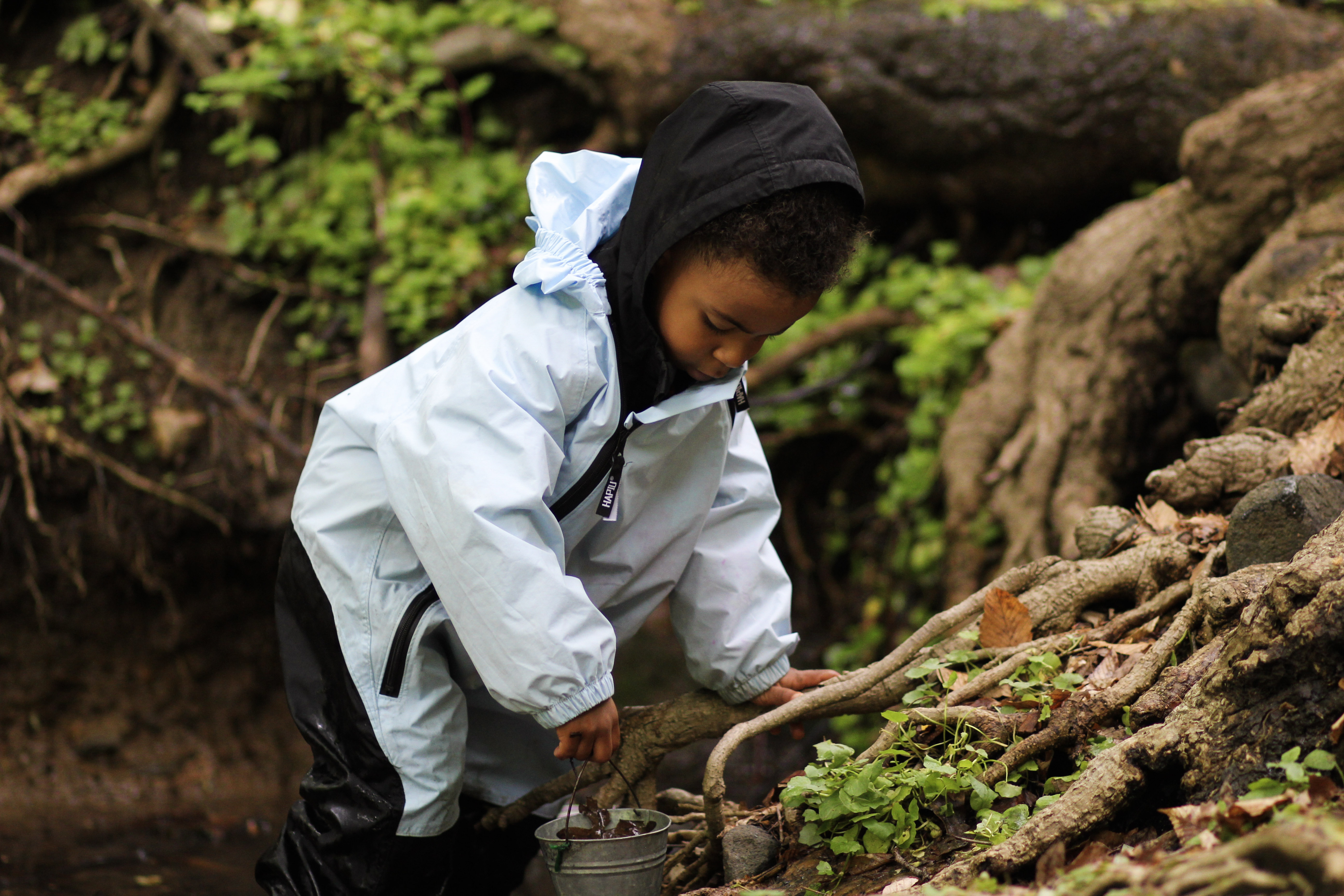 Stacker Connect
For preschoolers after the pandemic, more states say: Learn outdoors
Jackie Mader/The Hechinger Report
For preschoolers after the pandemic, more states say: Learn outdoors
BALTIMORE — On a chilly May morning in Leakin Park, preschoolers at the Carrie Murray Nature Center Forest Preschool fanned out across a small section of the woods. Bundled up in colorful rain suits, boots and mismatched gloves, some children used tin buckets to scoop water from a creek while others traipsed off with a teacher to examine a large log a few yards away. There, they discovered something huge, orange and "very sticky."   
"There's a chicken of the woods up here if anyone would like to see it!" a teacher called out.
The rest of the preschoolers stopped what they were doing and clomped up a muddy path toward the discovery. They veered into the underbrush, warning one another to watch out for sticks and "deer scat." The children already at the log wordlessly made room for their friends, and they all gazed in awe at two blossoming chicken of the woods mushrooms.