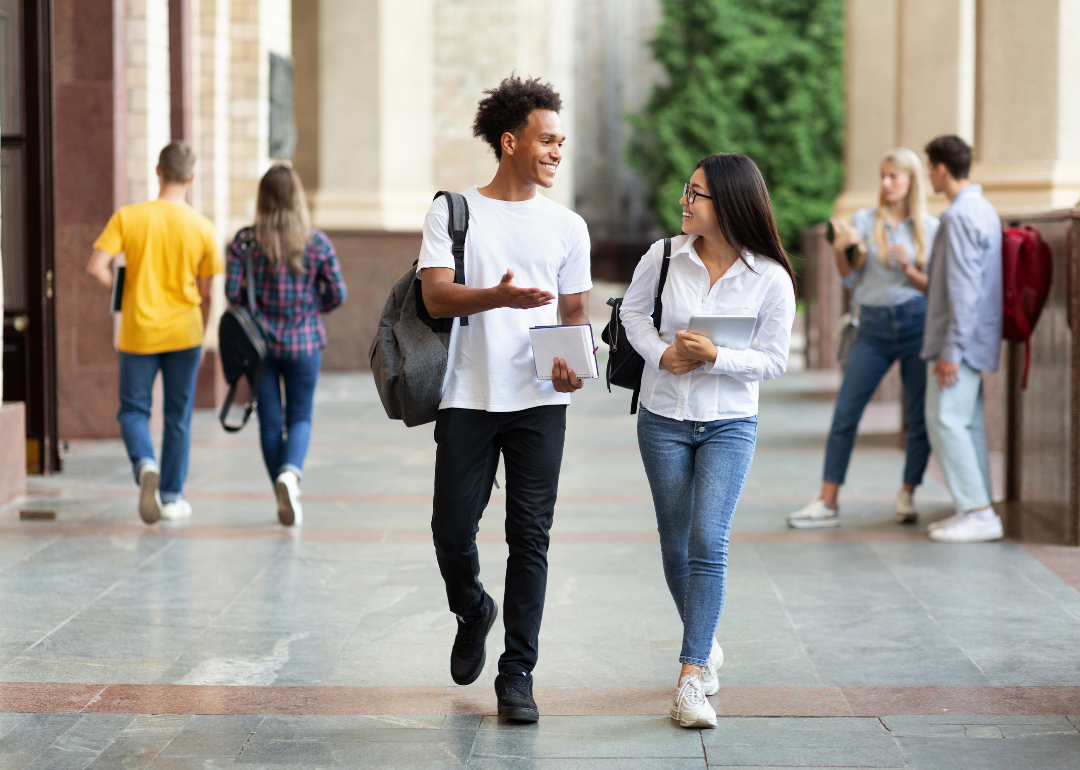 Private college in every state with the best ROI
Prostock-studio // Shutterstock
Private college in every state with the best ROI
The value of a four-year college degree has changed a lot since the 1940s. In fact, it's changed quite a bit in the past 10 years. From 2010 to 2020, the number of people 25 and older who hold a bachelor's degree or higher jumped more than 6%, according to the U.S. Census Bureau.
A college education has long been considered an entry point into the American middle class. College graduates can earn more than $30,000 more per year than someone with a high school degree, according to a 2019 report. But there's a catch—college doesn't come cheaply. In fact, the cost of a four-year college education averaged $25,864 per year for in-state students at public universities and $53,949 per year at private, nonprofit universities, according to 2019 reporting from EducationData.org. Taking student loan interest into account, the cost of a four-year degree can be more than $400,000. As the national student loan debt crisis shows, the cost of attending college is so high it has resulted in catastrophic debt levels. This is all to say that attending college is an investment. And as with any investment, it's important to make sure that you will receive a high return.
Stacker compiled a list of the private colleges with the best return on investment in every state using a study by Anthony P. Carnevale, Ban Cheah, and Martin Van Der Werf at Georgetown University. Private nonprofit colleges that primarily issue bachelor's degrees were considered. The college with the highest 40-year ROI in every state was included. Net present value, which compares current costs to future value, was used to calculate rankings in the 2019 study. Wyoming is not included as there were no private colleges included in the study.
Schools with the best ROI range from small schools with enrollments that are less than 1,000 undergraduates, to sprawling universities that feel like small cities. The schools that provide the best return on investment do so in a variety of ways, whether it's offering competitive education in areas like STEM and pharmacy, or robust internship and co-op work programs that allow students to gain workforce experience more quickly. Other universities offer strong grant and scholarship programs that cut the financial burden for families.
Take a look at Stacker's list to find out more about each state's top private college. Did your college make the list?
You may also like: 50 best public colleges ranked from least to most expensive