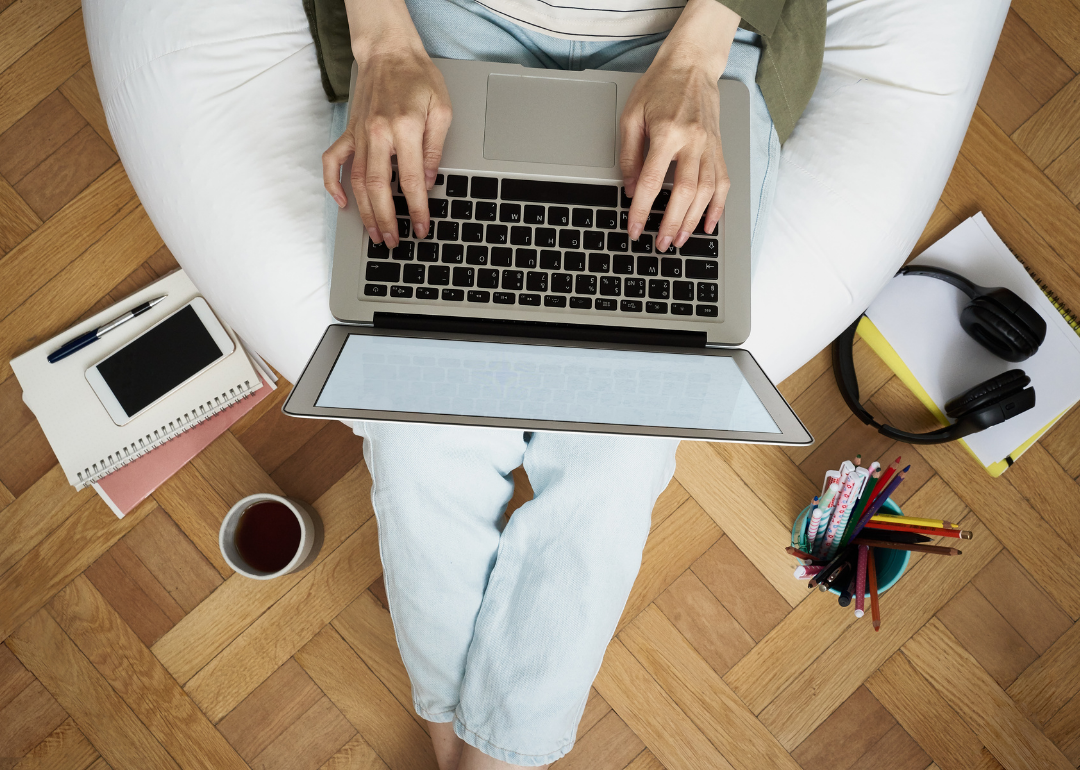 Stacker Studio
States with the best internet access for online learning
States with the best internet access for online learning
Around the United States, school districts and their supervisors have scrambled to get millions of students online for virtual learning during the COVID-19 pandemic. In many states, this has taken the form of funding from the CARES Act, a massive federal funding package that helped to allocate funds at states' discretion. With that money, states are able to invest in bulk buys of Wi-Fi hotspots, for example. These can be loaned out to students as needed or used to help whole sections of communities to access Wi-Fi.
In addition, many internet service providers made deals to offer free or discounted services for anywhere from a month to, well, indefinitely. That's true around the country, with some operating on simple lists of students in need that are sent over by schools. In other places, students qualify by receiving SNAP or other benefits, free or discounted school lunches, or Medicaid benefits. These students are then able to log onto virtual lessons over costly bandwidth services like Zoom, which seems to have cornered the market for educational meetings.
HeyTutor used the most recent data from the U.S. Census Bureau's Household Pulse Survey, released on May 5, 2021, to rank the states according to which ones have the best internet access. The 50 states and Washington D.C. are ranked by the percentage of households that responded as "always" having internet availability for education purposes. Ties are broken by the percentage of households that responded as "usually" having internet availability for education purposes.
Each state also includes information on general computer availability in the household, as well as who pays for the internet and whether internet services are available in the home. Note that households that said they "rarely" or "never" have internet or computer availability were not included in this article, but they are part of the total percentage of households surveyed.
This story originally appeared on and was produced and distributed in partnership with Stacker Studio.