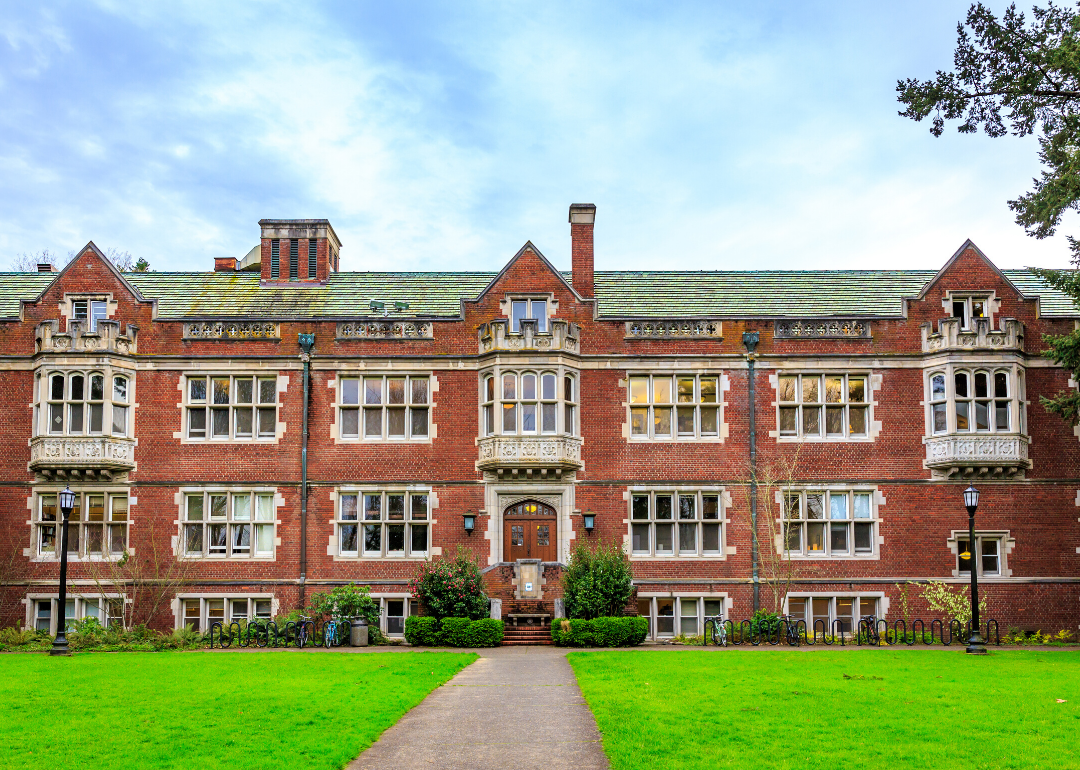 States with the most highly ranked colleges
Png Studio Photography // Shutterstock
States with the most highly ranked colleges
Every state approaches education differently. For some states, investment in K-12 and higher education is paramount. For others, there is simply not enough tax money to both fully fund the state's public education system and meet certain requirements for higher education—and how that manifests can speak to a student's educational experience in that state.
New York, for example, has experienced a historic reshuffling of state-based college funding. Since 2012, the state has been pumping money into its higher education system, with total support for the 2020 fiscal year estimated at $7.6 billion. Beginning in the 2019–2020 academic year, the Excelsior Scholarship has allowed New York State residents who have a household income of $125,000 or less to enroll in a New York State public university tuition-free.
Meanwhile, on the other side of the country, California houses some of the best post-secondary schools in the nation. Well-funded up to the 1970s, the University of California and the California State University systems defined international standards. Budget cuts in the last four decades, however, have slowly driven up the cost of tuition, with state funding priorities now directed toward California's community colleges instead of the state's public universities. In recent years, the deficit has forced California to spend more on reinvestments than any other state.
But California's situation is not unique. As state education budgets ebb and flow, so too do collegiate rankings. Stacker studied Niche's 2022 Best Colleges in America list, released on August 16, 2021, to determine which states have the most highly ranked colleges. For this list, states are ranked by the number of schools they have in the top 250 of Niche's Best Colleges in America rankings. Ties are broken by the highest-ranked school. Nine states—Alaska, Hawaii, Idaho, Kentucky, Montana, Nevada, New Mexico, North Dakota, and West Virginia—are not included as they didn't have any colleges in the top 250.
Keep reading to find out where your state ranks.
You may also like: Best value big colleges in America
You may also like: The most conservative public colleges in America