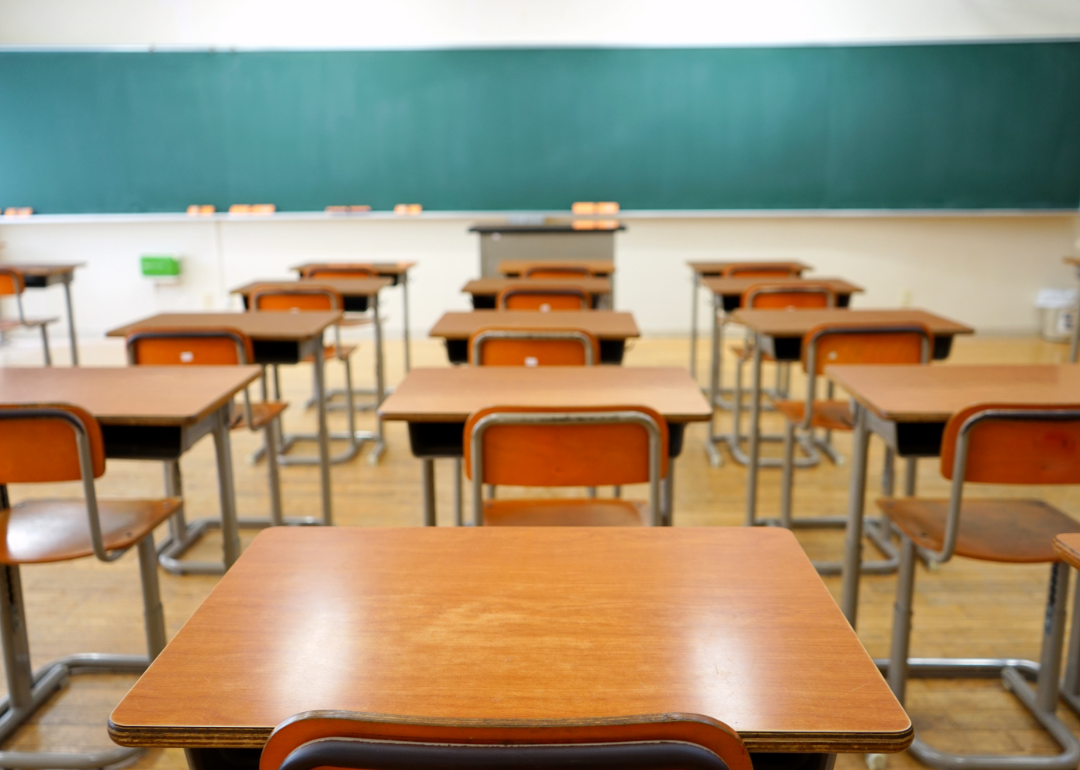 States with the worst education disparity
States with the worst education disparity
Education has long been a hot-button political issue, with lawmakers on both sides of the aisle arguing over the extent to which opportunities are provided equally to all students. In an article for Brookings, Dick Startz, a professor of economics at the University of California in Santa Barbara, discusses some of the key indicators of educational opportunity in America. Startz points out that black and white students tend not to attend the same schools, and schools with a majority of black students are more likely to have uncertified teachers, less likely to offer advanced placement and gifted programs, and even less likely to teach calculus. 
To examine how detrimental racial disparity is in education, Stacker has used data from the 2018 U.S. Census, ranking each state by the difference between the percentage of whites and people of color—which includes black or African American, American Indian and Alaska Native, Asian, Native Hawaiian and other Pacific Islander, and two or more races, excluding minority data if the population is under 5,000 in the state—who have obtained a bachelor's degree or higher. Additionally, data indicating whether whites or non-whites are more likely to finish high school, as well as a racial and gender breakdown, has been included for each state.
Important data points to note include the fact that 24.9% of the entire national population holds a bachelor's degree. The national rate of whites holding a bachelor's degree or higher is 25.6% (22.5% for non-whites). Nationally, the percentage of women with a bachelor's degree is 25.7%; it's 24.1% for men. Finally, Stacker's ranking is based solely on the educational gap between races. An alternative would be creating an index including gender and family income, but this data set only includes current income, not family income when a child.
From New Jersey to Washington to Hawaii, find out which state is more likely to graduate people of color, and which state has the greatest educational disparity along racial lines: starting at #50, the state with the least amount of education disparity, and ending with #1, the state with the highest amount of education disparity. 
RELATED: States spending the most and least per student on education