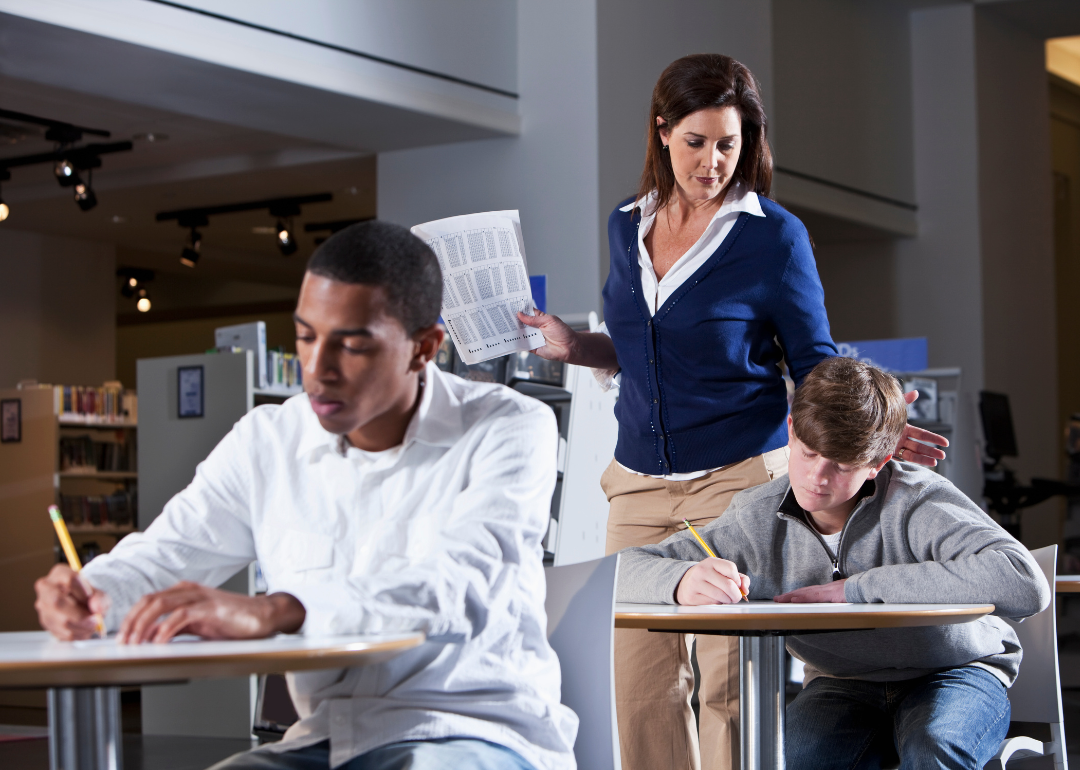 Stacker Studio
Students pass these AP courses more than any others
Students pass these AP courses more than any others
As college loans come under increasingly close scrutiny and student debt becomes a more heated national issue, students and their parents are looking for ways to save all the money they can on college tuition without sacrificing academic opportunities.
Advanced Placement courses can help students save money and time by accumulating credits toward an undergraduate degree before they even start college. Around 70% of public U.S. high schools offer at least one AP course, but that doesn't mean the opportunity is lost for students from institutions with no AP courses or home-schooled teenagers. They may also take the tests, and prep material is available for free from College Board to help them do just that.
Since 1955, College Board—a nonprofit organization comprised of over 6,000 institutions—has run the Advanced Placement program. It is also in charge of testing and grading SATs.
Advanced Placement certifications are issued for 35 subjects over six fields of study: Arts, English, History and Social Sciences, Math and Computer Science, Sciences, and World Languages and Cultures. There is also the AP Capstone Diploma Program, in which students can earn award recognition by completing a two-year program of research and seminar. Each AP exam costs about $100, but most school districts offer local- and state-subsidized financial aid for qualifying applicants.
The tests are graded from 1 to 5 points, and the minimum needed to pass is 3. Classes are included in the high school curriculum and can help raise GPAs, improving students' chances of being granted scholarships and enrolling into the school of their choice. Moreover, most colleges and universities accept AP credit in lieu of certain core curriculum courses.
But with nearly three dozen AP courses to choose from, in which ones do students most often find success? Study.com compiled a list of the AP courses with the highest exam pass rate using data from College Board. Exams are ranked by the percentage of students scoring a 3 or higher. Ties are broken by the average score.
This story originally appeared on Study.com and was produced and distributed in partnership with Stacker Studio.