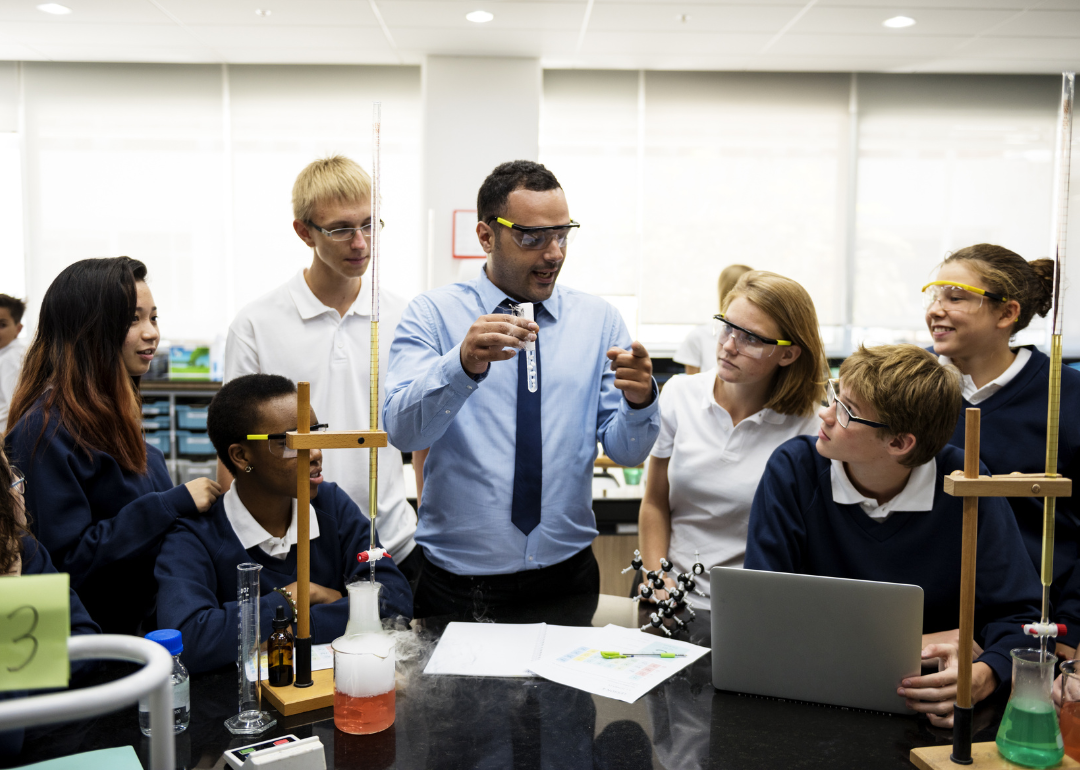 Stacker Studio
The top 5 things teachers say would alleviate burnout
Rawpixel.com // Shutterstock
The top 5 things teachers say would alleviate burnout
In a January 2022 National Education Association survey of its members, 90% of educators called burnout a significant problem. Teacher burnout has existed for years, but the COVID-19 pandemic intensified it for many. More than half of NEA survey respondents said they're likelier to leave the field sooner than anticipated. According to Bureau of Labor Statistics data, the June quit rate for state and local government education employees was lower than the quit rate for all occupations. But at above 1% for most of 2022, the quit rate has been generally higher than in pre-pandemic years.
Teachers need help—perhaps more now than ever in recent memory. 
Once the pandemic hit, anxiety levels rose for many educators who had to quickly adjust to an unprecedented teaching model, shifting from a traditional classroom to a virtual learning experience. Many teachers quit due to fear of exposure to COVID-19, and some simply pivoted to other professions. There were also a high number of absences among teachers. As a result, staffing shortages ensued, which caused existing teachers to work longer hours with higher demands, which spiraled into a heavier workload. Many educators have also confessed to feeling undervalued socially and by administrative staff.
While most school staff, parents, and students have returned to in-person learning schedules, the pandemic's impact on the American education system lingers, with students months behind on learning. Noticeable test score gaps also continue to affect disadvantaged students disproportionately. As students fall behind academically, educators' mental health is simultaneously taking a hit. A 2022 Rand Corp. study found that "teachers and principals reported worse well-being than other working adults."
Teachercertification.com compiled the following actions that educators said would alleviate teacher burnout based on that National Education Association survey.
This story originally appeared on Teachercertification.com and was produced and distributed in partnership with Stacker Studio.