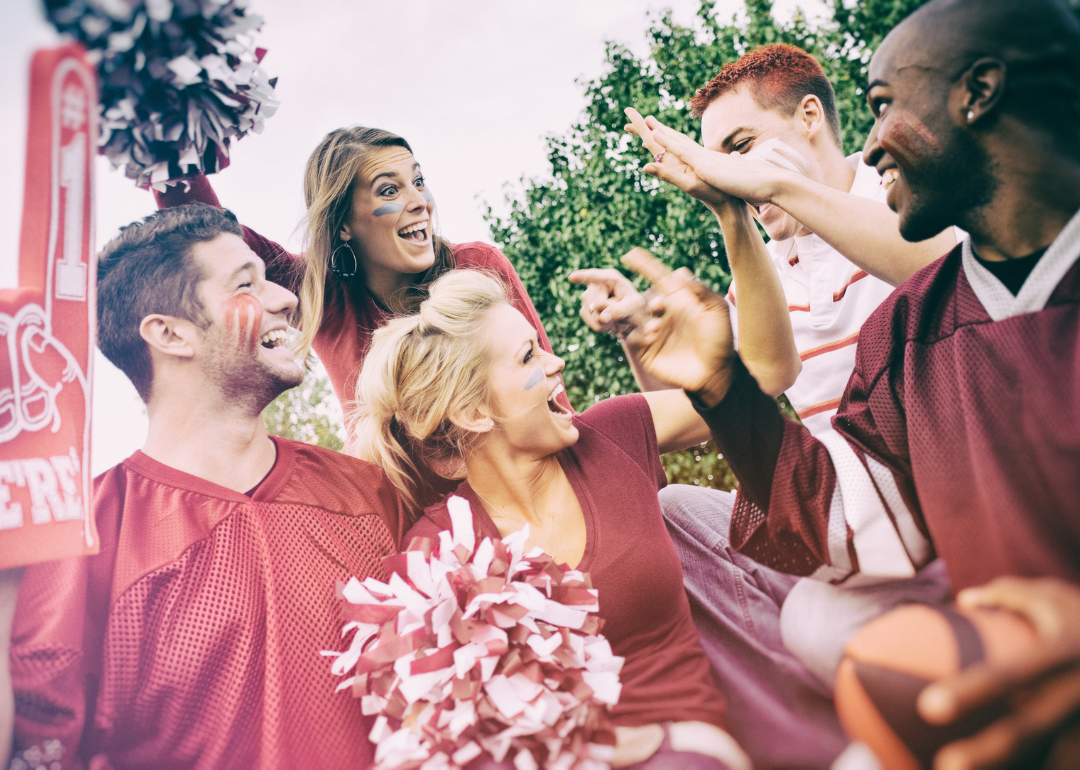 Top party schools in every state
Sean Locke Photography // Shutterstock
Top party schools in every state
Many schools tout their high average GPAs, beautiful campuses, or competitive admission rates. However, few can boast a rich campus social life as a truly distinguishing feature. While academic rigor is arguably one of the most important facets of college life, four years of all work and no play can take a tremendous toll on some students. In fact, taking regular breaks from work has been shown to boost productivity—within good reason, of course.
Colleges and universities across America faced many changes due to the COVID-19 pandemic, including significant impacts on students' social lives. According to a June 2021 report from the National Center for Education Statistics, an astounding 84% of undergraduates had some, if not all, of their courses shifted to remote learning in the spring of 2020. When students returned to campus for in-person instruction, social distancing and quarantines continued to affect the typical collegiate social scene. But now that pandemic-related restrictions have largely eased, students are ready to party again.
Using data released by Niche in December 2022, Stacker compiled a list revealing the colleges and universities with the best party scene in each state and Washington D.C. Factors in this 2023 ranking are access to nightlife, athletic culture, and Greek life, as well as student polling data. For each school, Stacker also included the national party scene rank, location, acceptance rate, and net price (average annual cost for a student to attend, after financial aid). States are listed in alphabetical order.
See which school in your state was ranked highest for its ability to play hard (and in some cases, work hard as well).