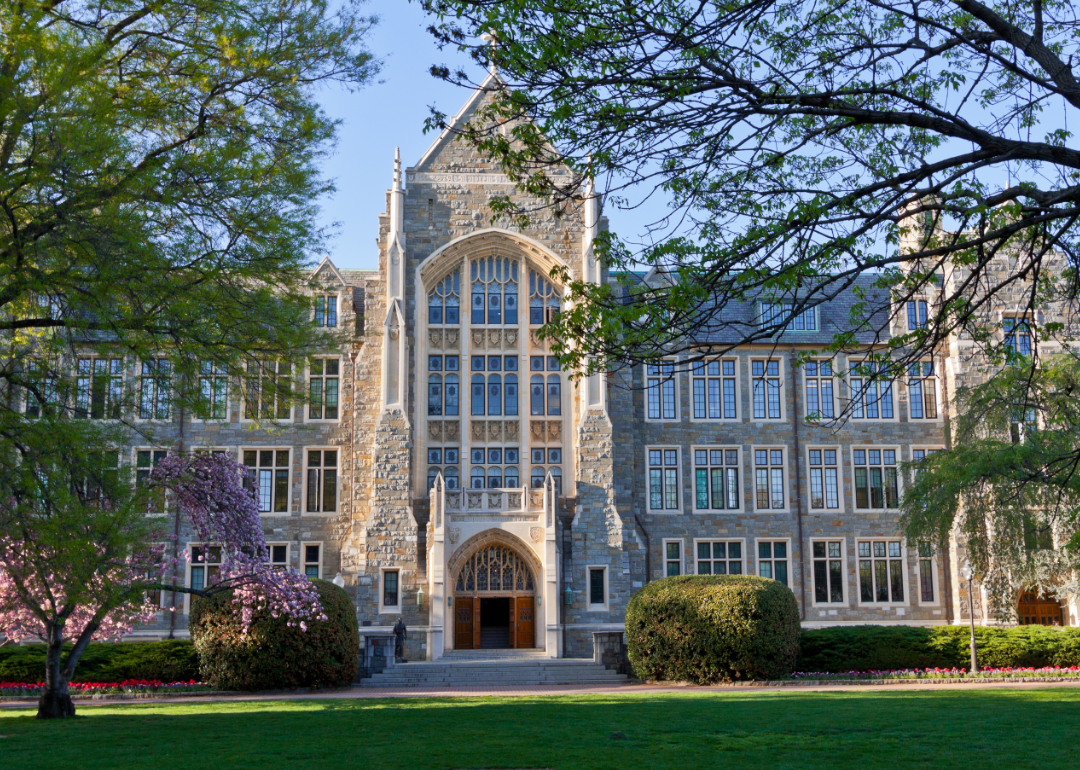 Universities that have produced the most U.S. presidents
Universities that have produced the most U.S. presidents
Famous alumni are among the most valuable marketing assets for any university. After all, there's no better proof of the quality and efficacy of your degree than the fact that you share it with an award-winning author, successful CEO, or internationally known politician. Though any alumni with cachet will do, one job comes with an undeniable level of prestige: president of the United States. What student wouldn't want to apply to the institution that educated a former resident of the White House?
To discover which colleges have the most bragging rights, Stacker scoured historical biographies and news sources to compile a list of the universities that have produced the most U.S. presidents. The results are ranked from universities with the fewest alumni who ended up in the Oval Office to the universities with the highest number of graduates who became president. Any ties were broken by the school that had the most recent graduate who achieved the highest office in the land.
In total, 32 out of the 44 total presidents graduated from college. Though Donald Trump is the country's 45th president, the United States technically has had only 44 presidents, since Grover Cleveland's two non-consecutive terms are counted separately. George Washington, Abraham Lincoln, Andrew Jackson, Martin Van Buren, Zachary Taylor, Millard Fillmore, Andrew Johnson, and Cleveland never completed college. Unless it's specifically stated, each president on this list received his undergraduate degree at his alma mater. Click through the slideshow to discover which schools produced the most presidents and find out whether any universities in your home state—or even your alma mater—can claim this distinction.
 
You may also like: Where every U.S. president went to college