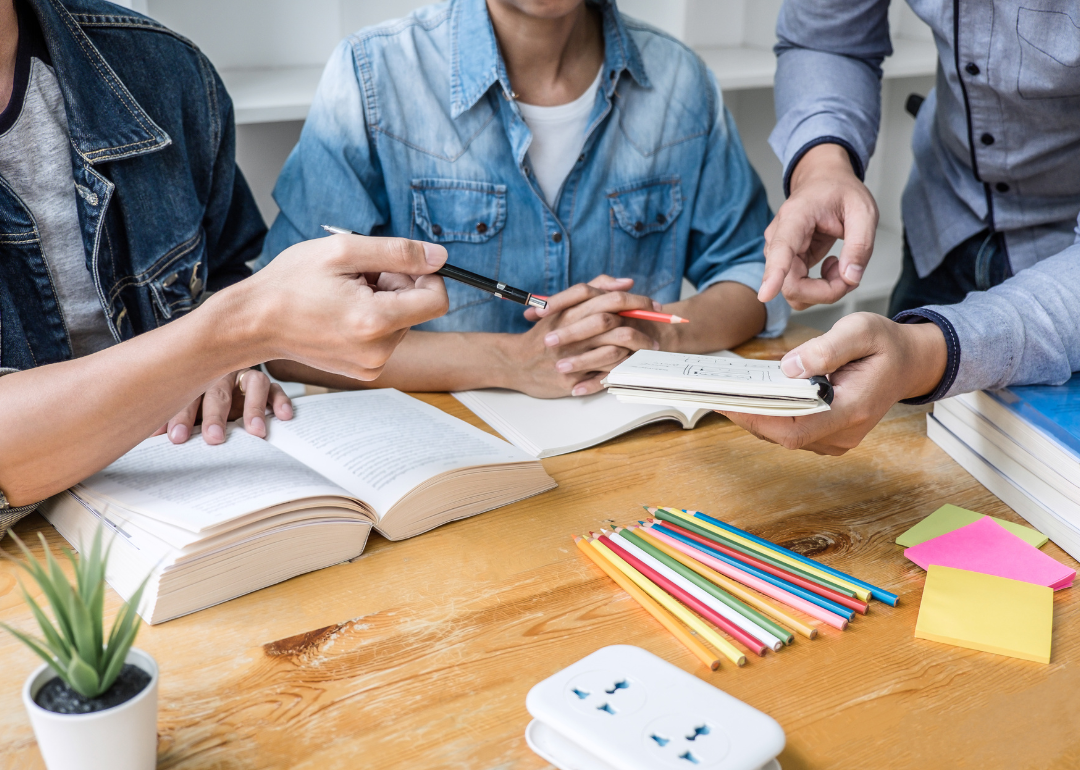 Stacker Studio
What is high-dosage tutoring?
What is high-dosage tutoring?
High-dosage, or high-impact, tutoring is a growing, evidence-based practice that can help schools shrink learning gaps and accelerate learning through intensive, personalized student support. For that reason, HeyTutor used various news and academic sources to explore and explain high-dosage tutoring.
The concept of tutoring is not new, but the push for high-dosage tutoring is. Just last year, the Biden administration endeavored to provide students with an additional 250,000 tutors and mentors over the next three years through the National Partnership for Student Success.
To understand what high-dosage tutoring is, it is helpful to understand what this type of intervention is not. High-dosage tutoring differs from after-school homework assistance, parental help, and once-a-week private tutoring. Tutoring programs are considered "high-dosage" when students receive at least three sessions a week from teachers or other specifically trained providers in groups of four or fewer, with each session lasting at least 30 minutes. About 1 in 10 public school students in the United States participate in high-dosage tutoring, according to federal data collected in June 2022.
States are putting millions toward tutoring efforts to recover lost academic progress from school closures and combat school labor shortages caused by the COVID-19 pandemic. While data shows this type of support can be highly effective in the right setting, schools nationwide have experienced mixed results. There are also cost and implementation barriers.
Training in-house tutors or outsourcing are both expensive options, and high-dosage tutoring can cost schools $4,000 or more per student per school year. Additionally, tutoring provided by online for-profit companies may market certain services as high-dosage when, in reality, they do not meet the federal definition of the practice.
This story originally appeared on HeyTutor and was produced and distributed in partnership with Stacker Studio.