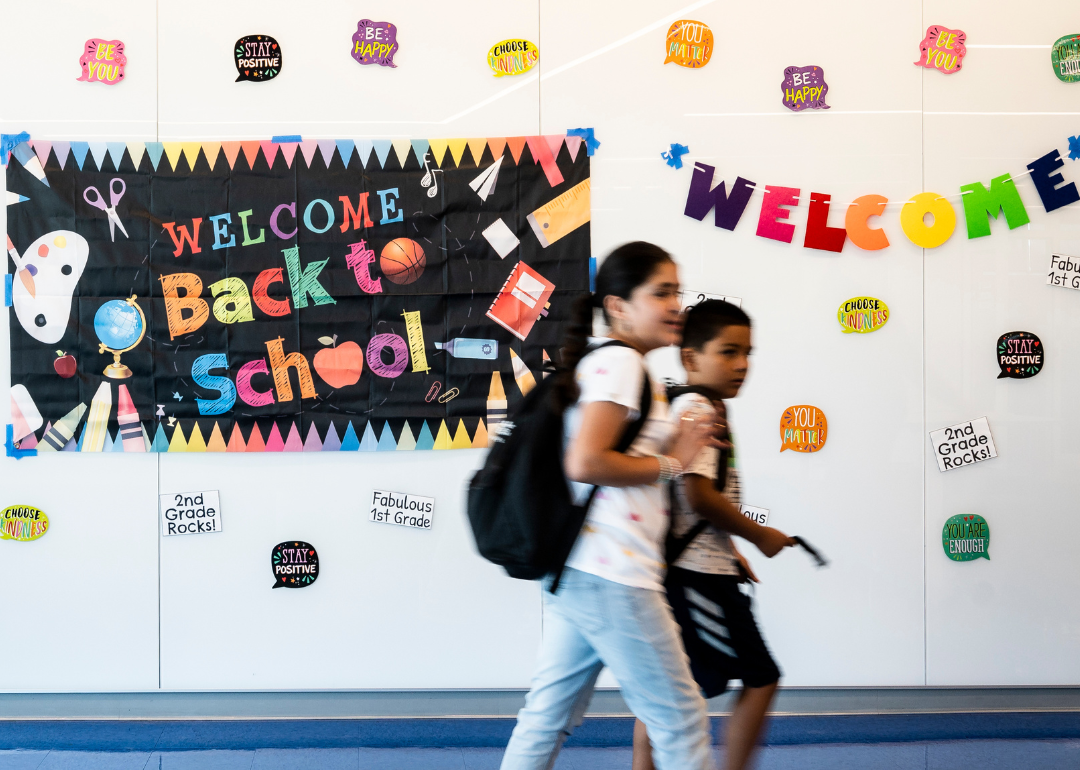 Stacker Studio
What we know about teacher shortages
Paul Bersebach/MediaNews Group/Orange County Register via Getty Images
What we know about teacher shortages
The COVID-19 pandemic has proven to be a particularly grueling time for teachers. School districts seesawed between in-person, remote, and hybrid learning, forcing educators to adapt quickly to an environment often not conducive to learning, nor allowing them to provide the best educational model for students of all needs. Moreover, many teachers worried about their own health, particularly as restrictions began to ease and students returned to classrooms.
One unfortunate result has been that teachers are leaving the profession in droves. Among public school teachers who stopped teaching after March 2020 but before they were scheduled to retire, almost half did so because of the pandemic. COVID appears to have increased the stress of an already stressful job.
Of further concern is the fact that there have simply not been enough new teachers to take their places. A survey released in February 2022 by the American Association of Colleges for Teacher Education found that in both the fall of 2020 and the fall of 2021, 20% of undergraduate-level teaching programs saw a drop in enrollment. At the graduate level, 13% of institutions had a significant drop in enrollment in 2021. Furthermore, wages that are not keeping up with inflation—combined with increased levels of stress and anxiety—are forcing some teachers from the profession.
A working paper from Brown University's Annenberg Institute released in March 2022 cautioned that limited data had "led to considerable uncertainty and conflicting reports about the nature of staffing challenges in schools." Joshua Bleiberg, one of the paper's authors and a postdoctoral researcher studying school reform, told Vox, "There are so many different measures of teacher shortages, and there's no national standardized definition of what a teacher shortage is."
To explore this issue, eSpark looked at the numbers behind teacher shortages, citing data from the Bureau of Labor Statistics and the Department of Education's Higher Education Act Title II State Report Card System.
This story originally appeared on eSpark and was produced and distributed in partnership with Stacker Studio.