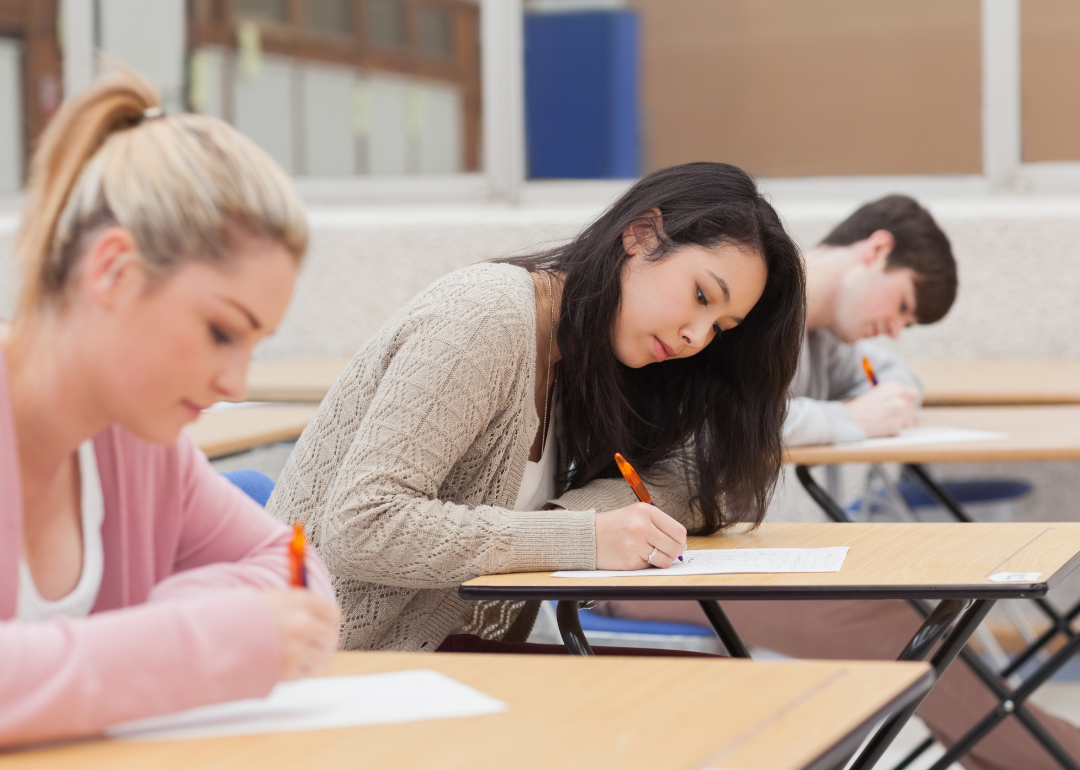 Stacker Studio
Why many colleges are treating entrance exams as optional
ESB Professional // Shutterstock
Why many colleges are treating entrance exams as optional
College entrance exams, long used to demonstrate an individual's aptitude for learning, are being deemed optional at many colleges and universities across the U.S. More than 1,700 U.S. colleges are test-optional for fall 2023, according to FairTest data, with nearly 80 schools not considering college entry exams at all. However, some schools that previously announced college entrance exams were optional are now requiring them again. 
Study.com analyzed recent trends in universities adopting test-optional admission policies to better understand their impact on admissions and why some schools chose to go this route.
The Common App, which manages applications for more than 1,000 colleges worldwide, reported that 89% of its member institutions didn't require test scores in the 2020-2021 admissions cycle, compared to about a third the previous year. 
Some of the reduction in requirements was due to the pandemic—yet many U.S. colleges had already made these tests optional, with supporters pointing to how such tests favor wealthy and white students.
The pandemic accelerated the process of colleges and universities reassessing whether to consider standardized test scores. The schools that changed their entrance exam requirements saw record application numbers and greater diversity in 2021-2022 admissions. Meanwhile, ACT scores among 2022 high school graduates reached a 30-year low.
Keep reading to learn more about why many colleges are making entrance exams optional and their impact on applicant diversity.
This story originally appeared on Study.com and was produced and distributed in partnership with Stacker Studio.