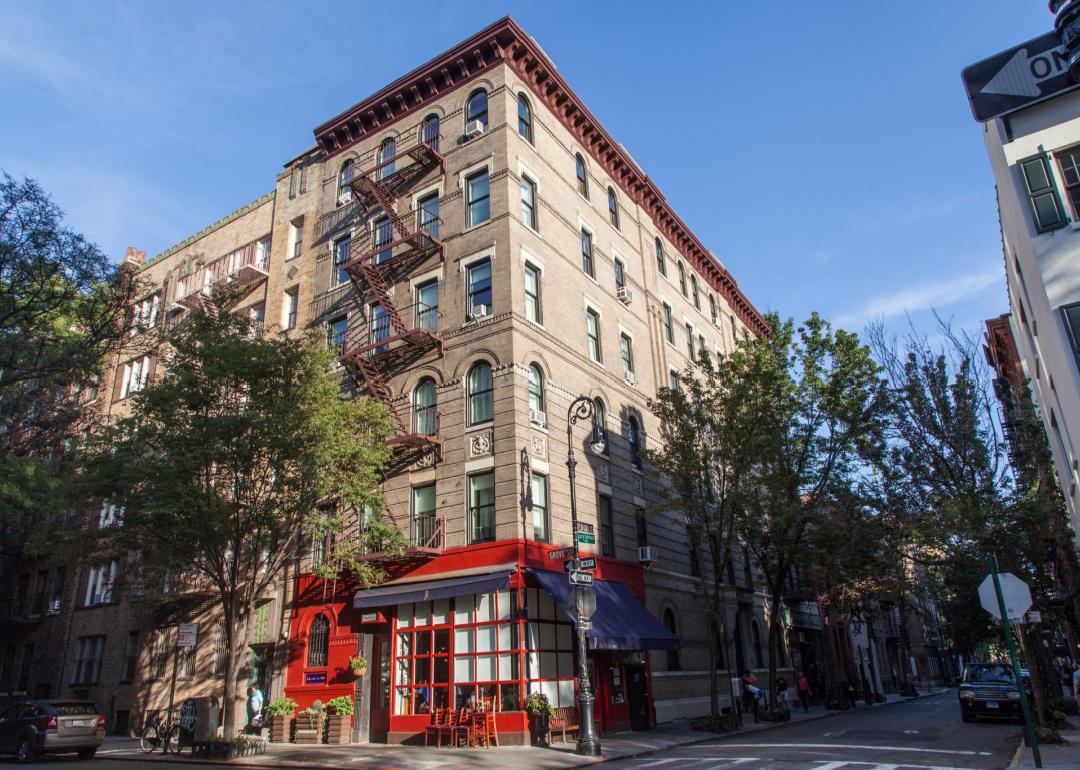 Famous TV locations in every state
Raquel Rodr // Shutterstock
Famous TV locations in every state
Television shows have been set in all 50 U.S. states, but most viewers know that many of the series weren't actually filmed in these locations. While it's true that the vast majority of shows made in the United States go into production in Los Angeles and Georgia, that's obviously not always the case. Even if you don't hail from those places, there's a good chance that you can visit a major TV filming location in your own home state.
Because many television shows are predominantly filmed on professional soundstages, these places serve as the exteriors of various characters' homes, workplaces, and the like. For instance, the Albuquerque, New Mexico, house that stands in as Walter White's house throughout "Breaking Bad," or the fact that California's Pasadena City Hall poses as the Pawnee City Hall in "Parks and Recreation."
Reality television has also played a major role in expanding film and television revenue in American cities outside of Hollywood—largely because these shows' main appeal is showcasing the everyday lives of people within these places. For example, "Maine Cabin Masters" captures cabin renovation as it unfolds within the Pine Tree State specifically, while the OWN Network's "Love and Marriage: Huntsville" focuses on how African American power couples are working to transform the city of Huntsville, Alabama.
With so many series out there, though, it can be difficult to figure out which TV locations may lie within your own backyard. Through conducting independent, manual research using numerous news articles, state websites, and IMDb data, Stacker compiled a comprehensive list of significant TV filming locations in all 50 U.S. states. Locations that were set in a state, but filmed elsewhere, were not included—all of the locations are places that viewers can actually visit. Miniseries were also included.
Read on to get an idea of what TV shows were made in your state, from Alabama's Blaque Cigar Lounge to Wyoming's Lost Creek Ranch.
You may also like: Fan campaigns that saved TV shows from cancellation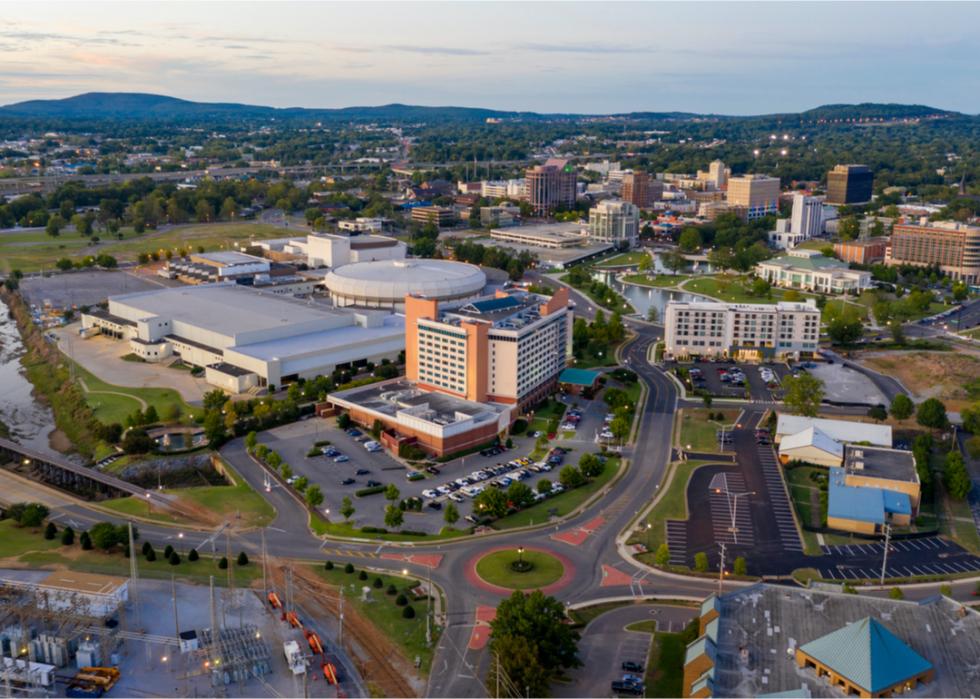 1 / 50
Real Window Creative // Shutterstock
Alabama: Blaque Cigar Lounge
In the OWN reality series "Love and Marriage: Huntsville," three affluent African American couples work to transform the growing town of Huntsville, Alabama. Stars Marsau and LaTisha Scott opened a cigar lounge there called Blaque Cigar Lounge, which you can visit.
2 / 50
photomatz // Shutterstock
Alaska: Dutch Harbor
Although a lot of the action in the Discovery show "Deadliest Catch" takes place on the open seas, the show is based in Dutch Harbor, Alaska. The harbor is located on Amaknak island, and is the largest fishing port in the United States.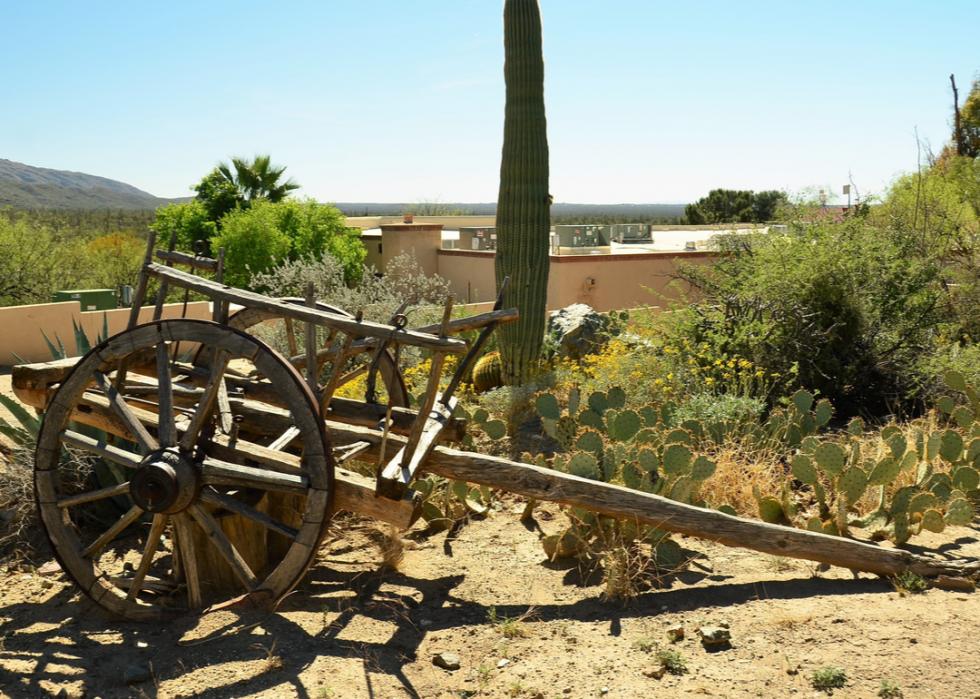 3 / 50
Art Boardman // Shutterstock
Arizona: Tanque Verde Guest Ranch
Nickelodeon's hit Western comedy "Hey Dude" follows the misadventures of a group of teenage friends, who work at an Arizona dude ranch called the Bar None Ranch. While the exact place doesn't exist in real life, filming took place at the Tanque Verde Guest Ranch in Tucson, Arizona.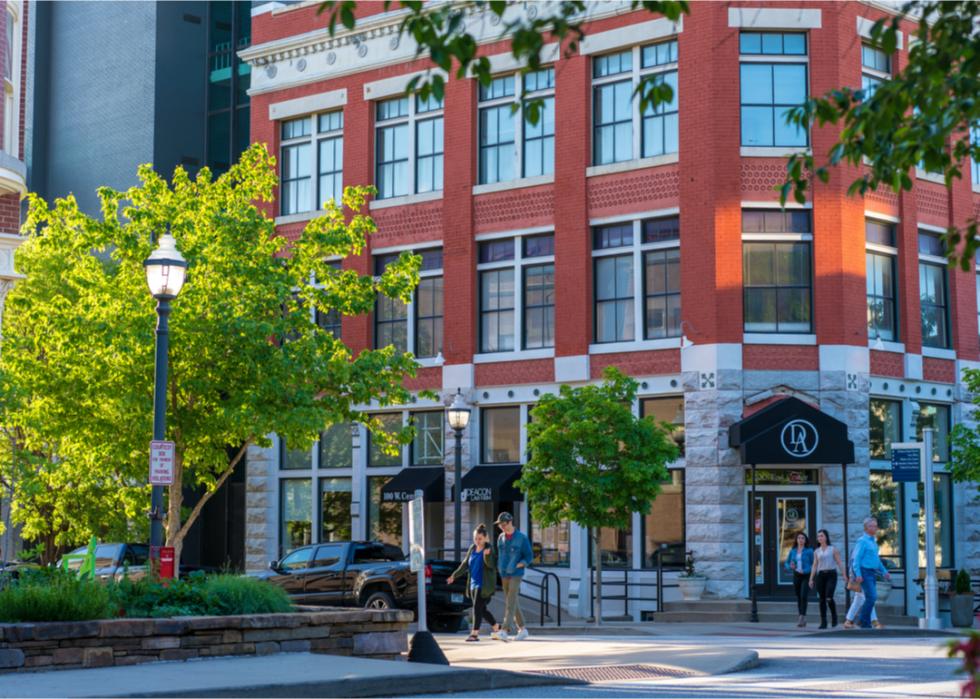 4 / 50
Arkansas: Herman's Rib House
In "True Detective" season three, the action moved to Arkansas as state police detective Wayne Hays, played by Mahershala Ali, investigates the disappearance of two local children in 1980. Much of the show was filmed around Fayetteville, Arkansas, including an old-fashioned restaurant called Herman's Rib House, where fans can grab a bite to eat at the same table where Ali sat.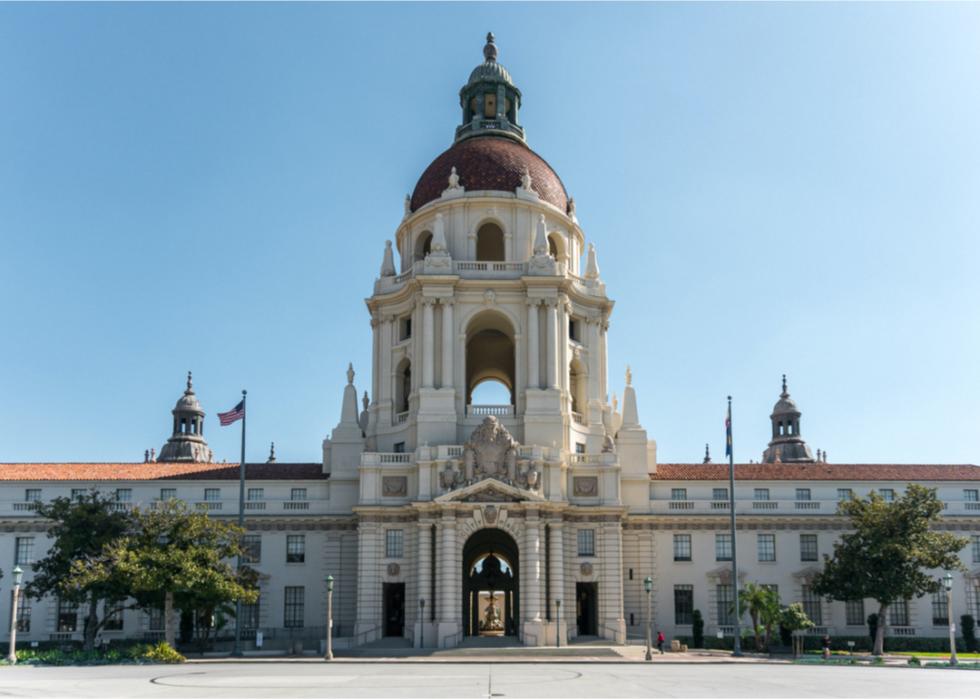 5 / 50
Stephanie Braconnier // Shutterstock
California: Pasadena City Hall
Much of "Parks and Recreation" took place within the fictional town of Pawnee, in an Indiana city hall building, but the exterior is actually located in Pasadena, California. Fans can pose on the steps of Pasadena City Hall, which stands in for the iconic Pawnee location.
You may also like: 100 best TV episodes of all time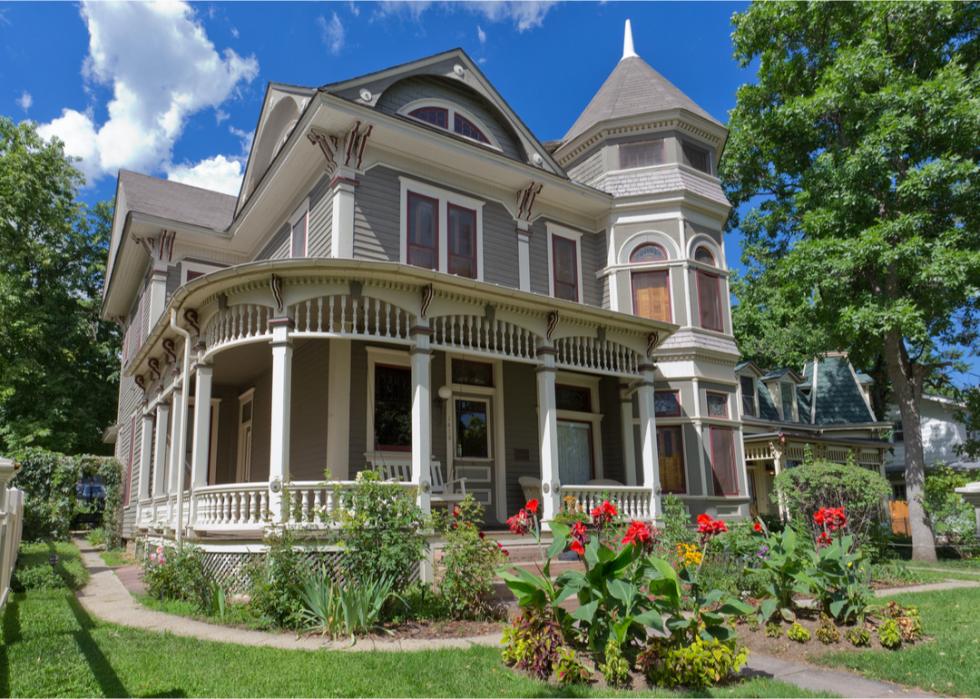 6 / 50
BKingFoto // Shutterstock
Colorado: Mork and Mindy's house
Robin Williams starred in this "Happy Days" spinoff as Mork, an alien who studied human behavior in Boulder, Colorado, with the help of his friend Mindy, played by Pam Dawber. The pair's house from the show can be found at 1618 Pine St., a few blocks away from Boulder's Pearl Street Mall.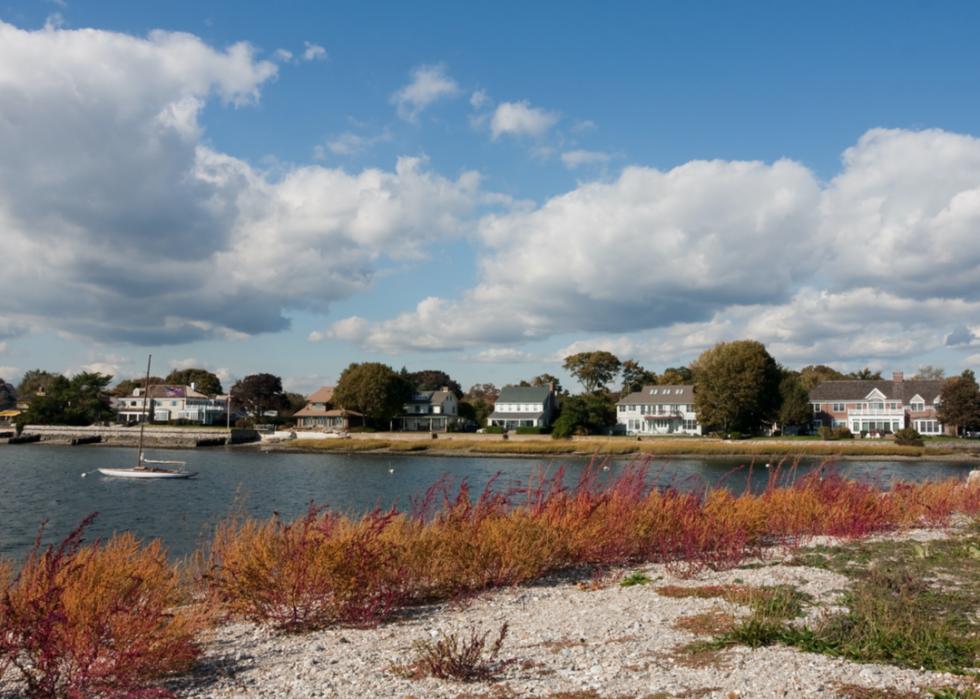 7 / 50
Nancy Kennedy // Shutterstock
Connecticut: The Turkey Hill farmstead
For years, Martha Stewart's iconic first home was featured on her popular lifestyle show, "The Martha Stewart Show." Although it switched ownership in 2007, the famous farmstead can still be found at 48 Turkey Hill Road South in Westport, Connecticut.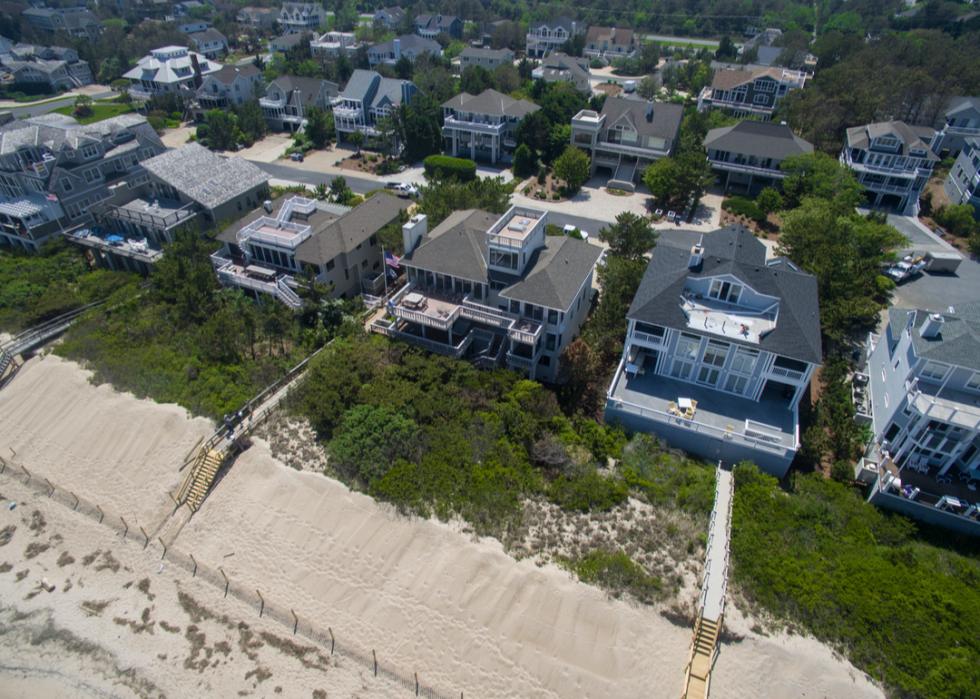 8 / 50
Graves Creative Design // Shutterstock
Delaware: Dewey Beach
DIY Network's "Big Beach Builds" follows host Marnie Oursler as she restores dilapidated beach houses, which often sit in Delaware beach towns such as Dewey Beach, where the team worked on an abandoned home in season one, episode six. Delaware has historically struggled to attract TV shows and movie production companies to film in the state, but the nonprofit Film Delaware is working to change that.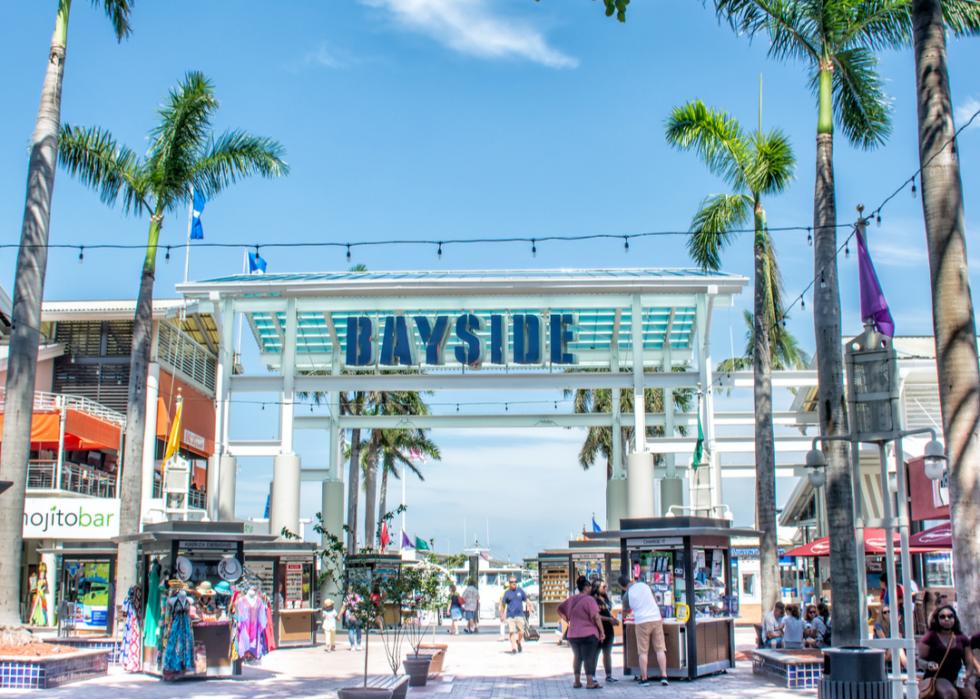 9 / 50
Willowtreehouse // Shutterstock
Florida: Bayside Marketplace
Undercover Miami police detectives James "Sonny" Crockett, played by Don Johnson, and Ricardo "Rico" Tubbs, played by Phillip Michael Thomas, often frequented this open marketplace throughout the popular action-comedy series. Bayside is still open in Downtown Miami today, featuring an array of local vendors.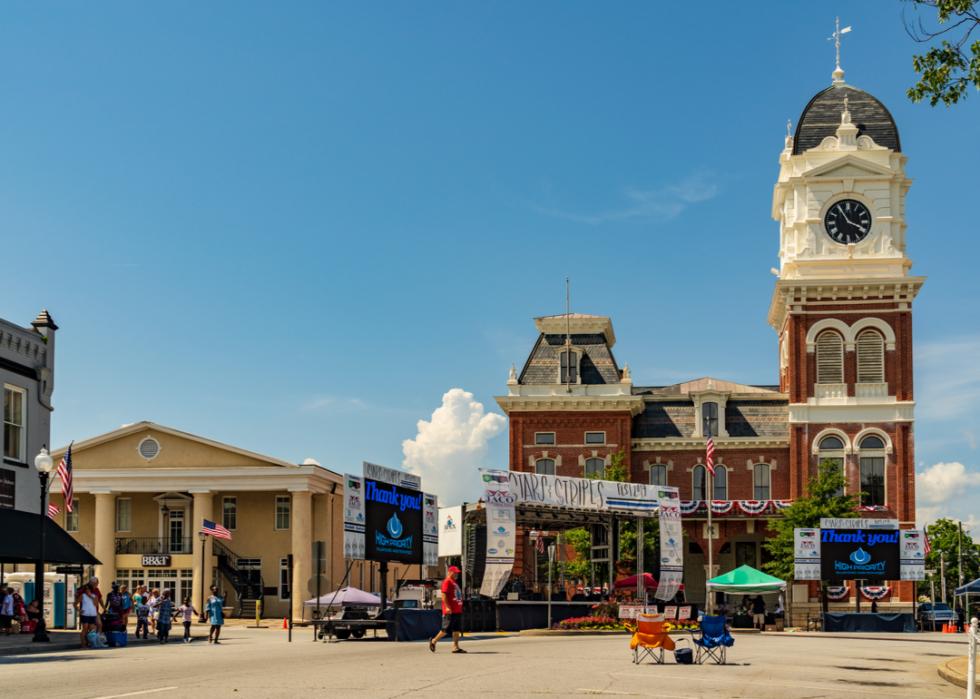 10 / 50
Georges_Creations // Shutterstock
Georgia: Mystic Grill
When main characters of "The Vampire Diaries" weren't dealing with messy vampire love triangles or saving their town from other supernatural forces, the Mystic Grill was a popular hangout spot over the seasons. If you're ever in Covington, Georgia, and have a hankering for southern cuisine, you can visit the restaurant of the same name.
You may also like: Best 'Simpsons' episodes of all time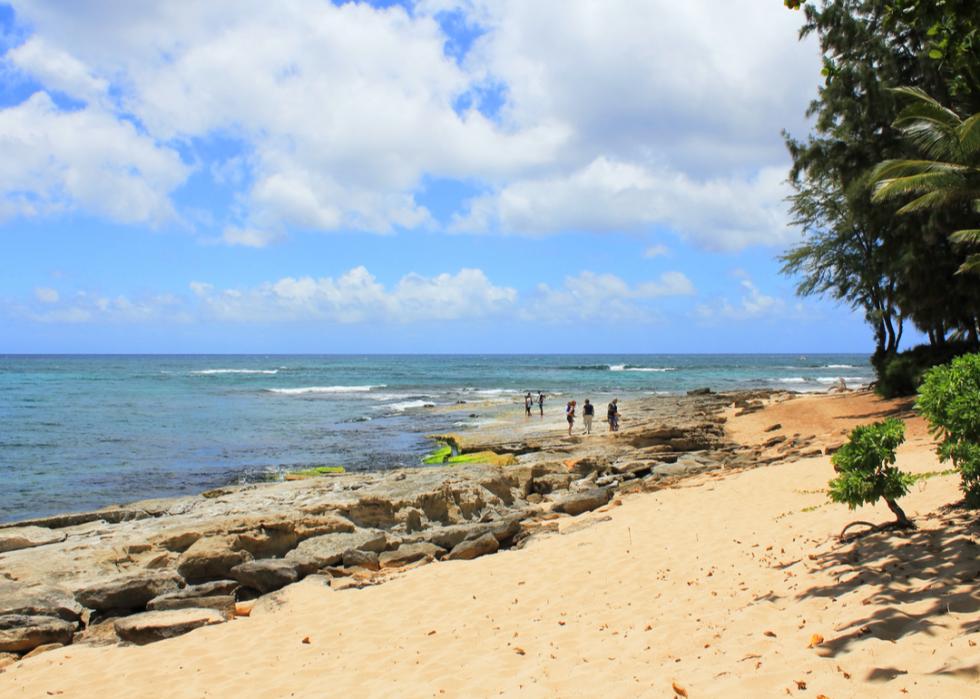 11 / 50
Hawaii: Police Beach
"Lost," simultaneously hailed as one of the best TV shows ever made and reviled for its ending, takes place on the remote beach where the plane that the ensemble cast of survivors were on crashed. It's actually called Police Beach, and lies on Oahu, Hawaii's North Shore.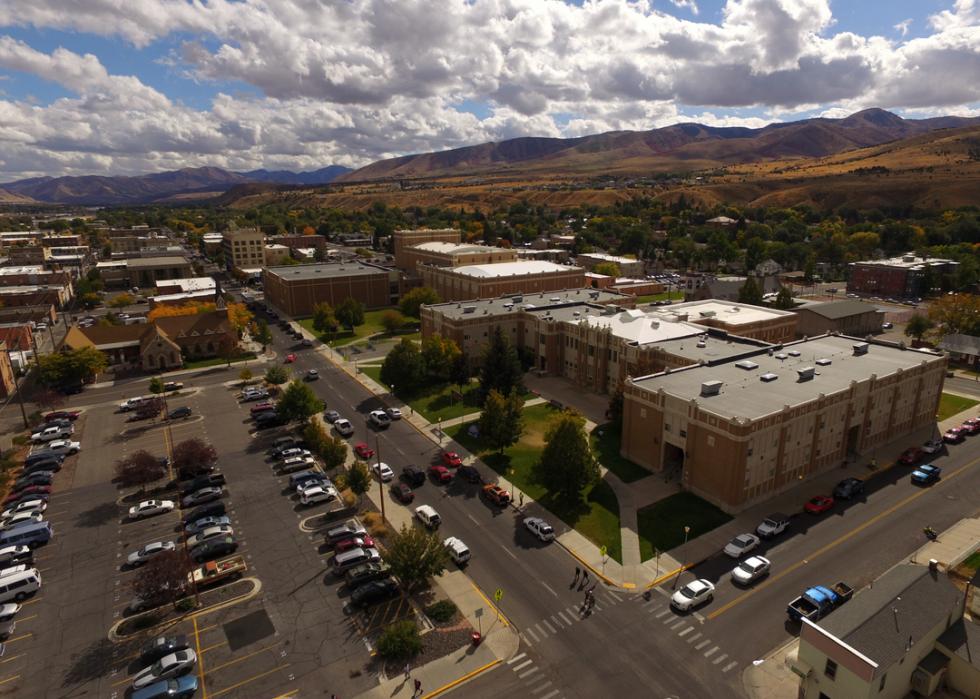 12 / 50
Drones by the Bay // Shutterstock
Idaho: Pocatello High School
An episode of the A&E show "Ghostbusters" filmed at this supposedly haunted Idaho high school. The building has a history of spooky occurrences, with the show capturing security footage of a shadowy figure moving into one of the school bathrooms.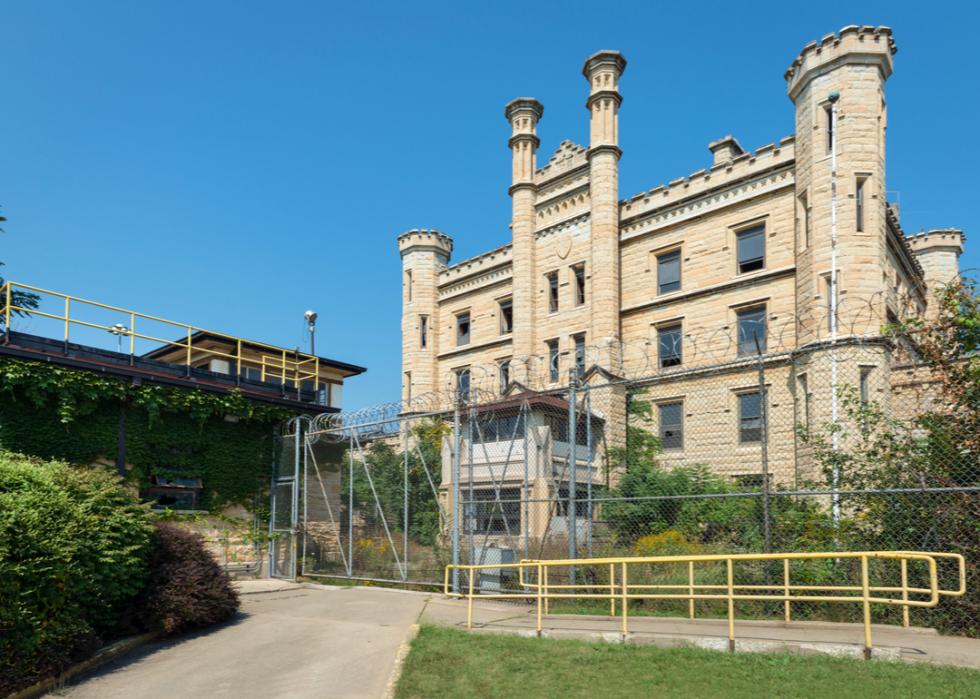 13 / 50
Marek Lipka-Kadaj // Shutterstock
Illinois: Old Joliet Prison
In the Fox drama "Prison Break," the brother of an innocent man put on death row devises a plan to break him out from the inside. The series was primarily filmed at the Old Joliet Prison, which stopped operating in 2002 and now offers guided tours.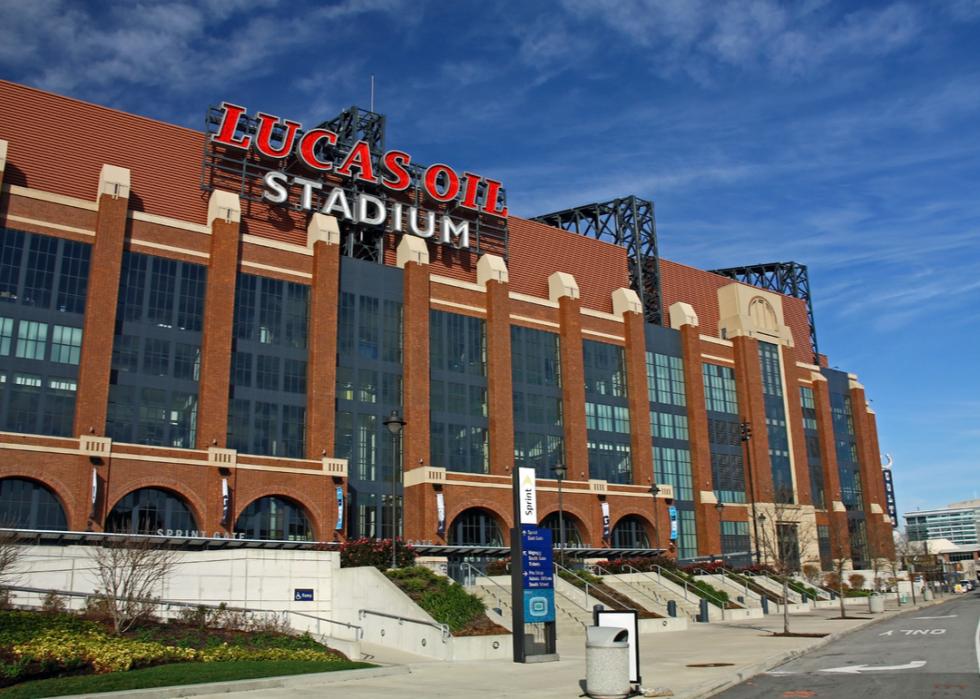 14 / 50
Ken Durden // Shutterstock
Indiana: St. Elmo Steakhouse
Most of the Indiana-based "Parks and Recreation" wasn't actually filmed in the state, but it was home to some memorable moments. During Ben's bachelor party in the season five episode "Two Parties," the Pawnee guys ate their fill at Indianapolis' St. Elmo Steakhouse. They also visited Lucas Oil Stadium there.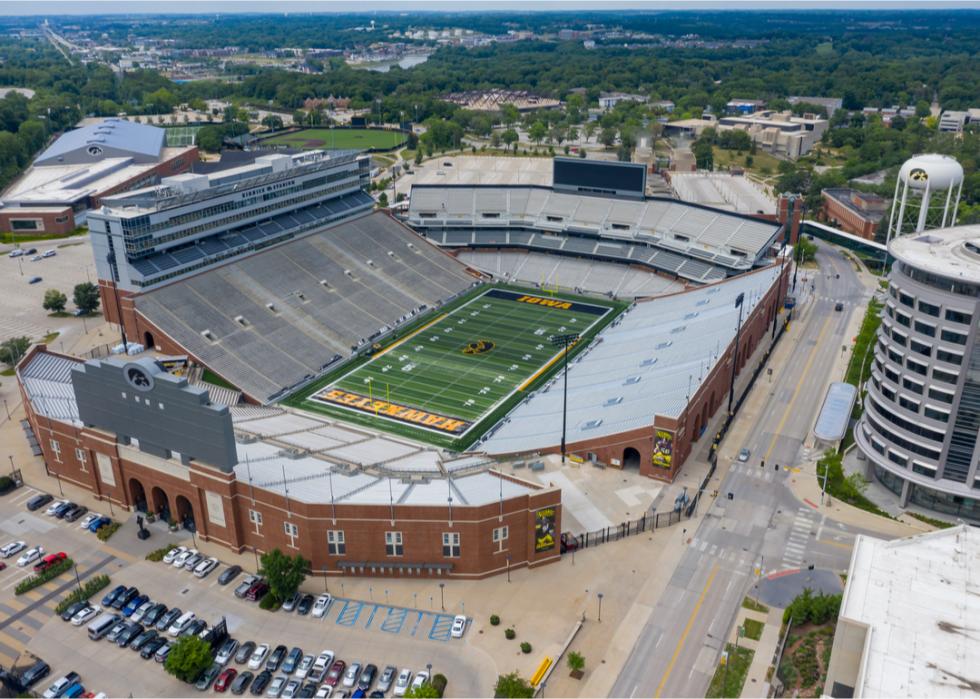 15 / 50
Grindstone Media Group // Shutterstock
Iowa: Kinnick Stadium
For nine seasons, the ABC sitcom "Coach" followed Hayden Fox, played by Craig T. Nelson, the fictional head coach at Minnesota State University. The establishing shots of the college's football stadium are actually the University of Iowa's Kinnick Stadium, and creator Barry Kemp is an alum of the school.
You may also like: Film and TV-themed bars and restaurants to visit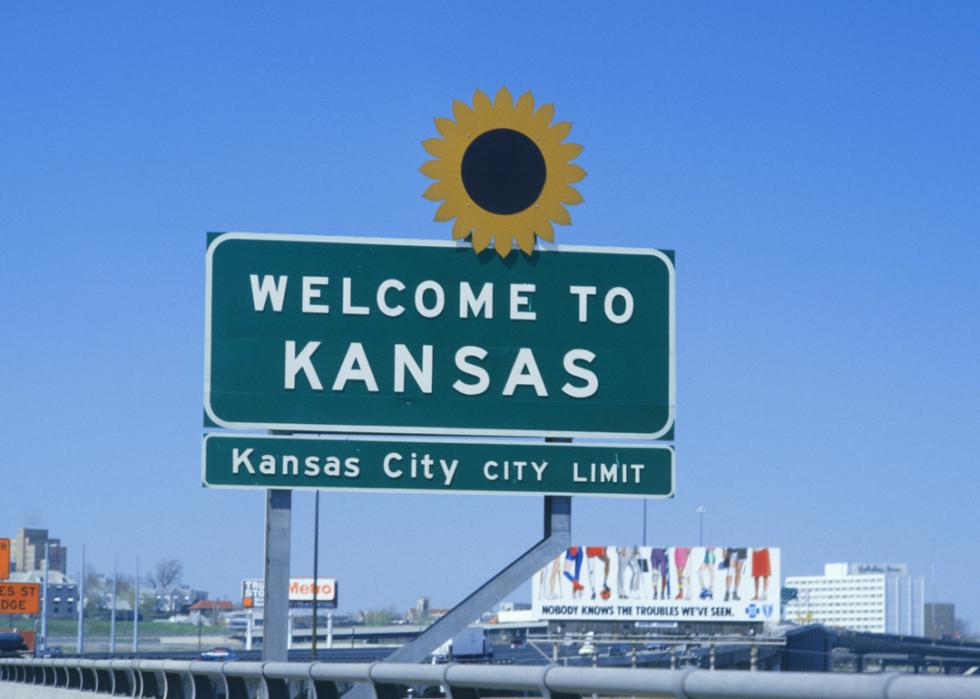 16 / 50
Joseph Sohm // Shutterstock
Kansas: Jones Bar-B-Q
This standout location from "Queer Eye" season three is owned by sisters Deborah and Mary Jones, two of the only Kansas City pitmasters in a city famous for barbecue. With some help from the Fab Five in season three, episode three, Jones Bar-B-Q got a sleek update and began selling barbecue sauce online.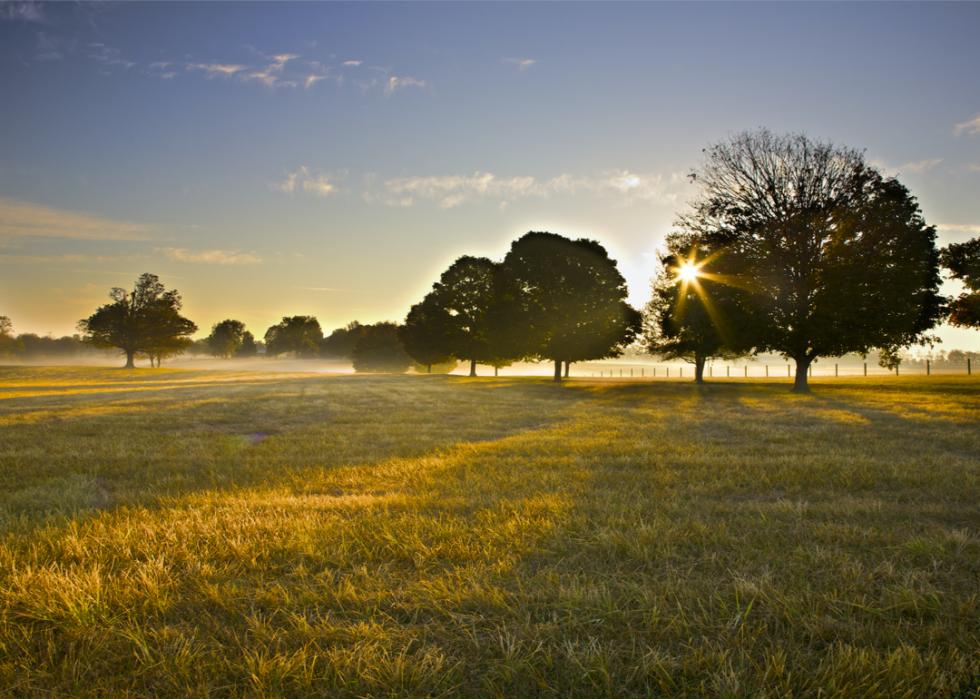 17 / 50
Patrick Jennings // Shutterstock
Kentucky
In "Hatfields and McCoys: Bad Blood," Confederate sympathizers Jim Vance, played by Tim Abell, and Ellias Hatfield, played by Dylan Vox, seek revenge upon discovering that one of their neighbors is fighting for the Union Army. Much of the drama was filmed in Kentucky, particularly at the recreated 1800s mining town Copper Canyon Ranch.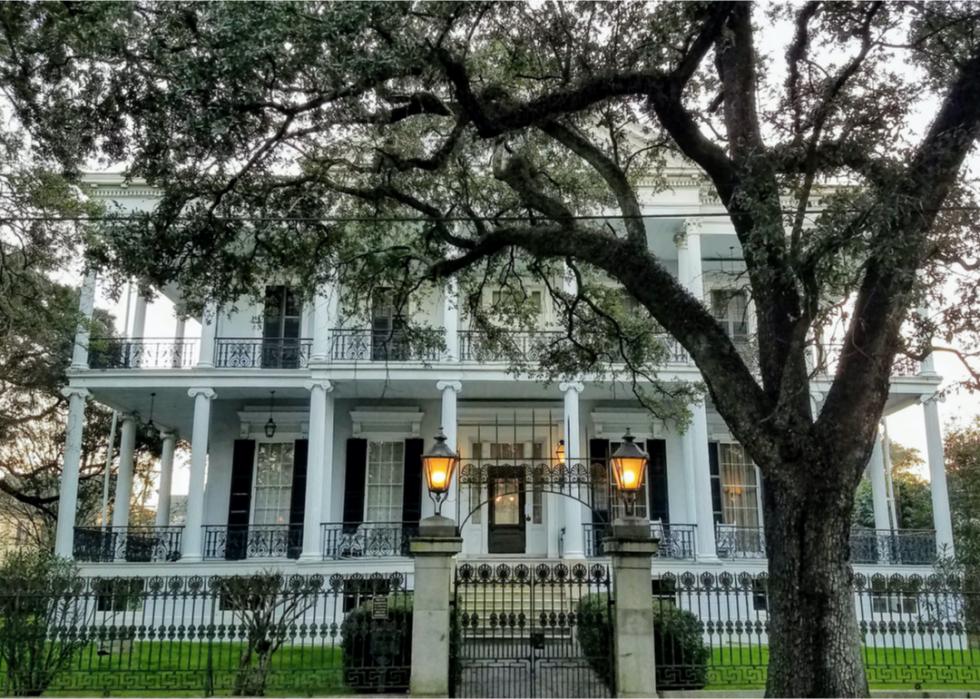 18 / 50
Louisiana: Buckner Mansion
"American Horror Story" fans will recognize Buckner Mansion as Miss Robicheaux's Witch Academy, which was featured on "American Horror Story: Coven" and "American Horror Story: Apocalypse." The antebellum mansion sits in New Orleans' Garden District, and is believed to be haunted.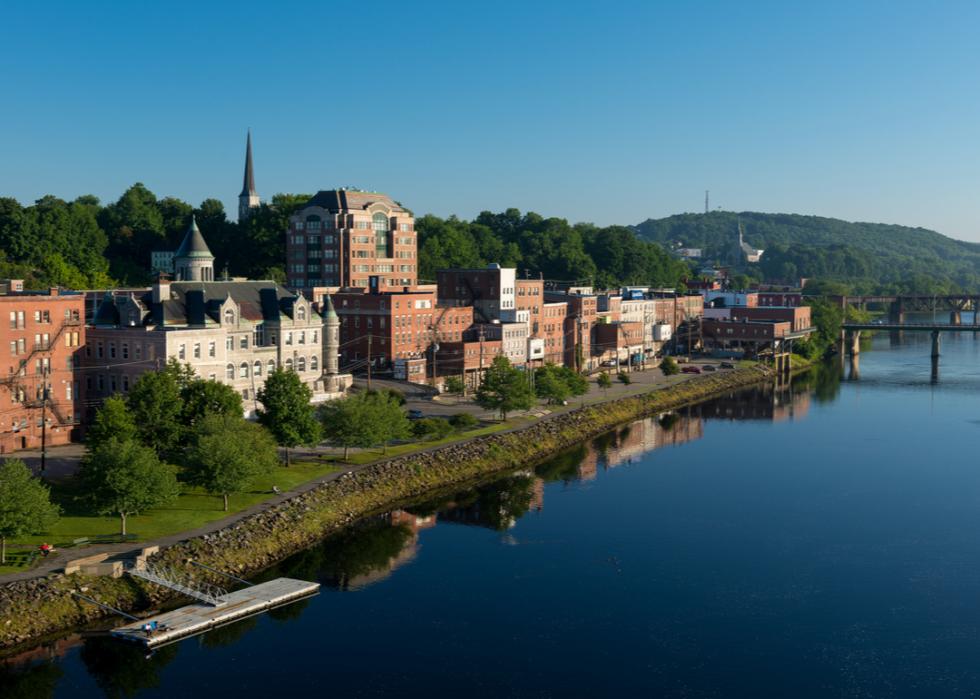 19 / 50
Nagel Photography // Shutterstock
Maine: Kennebec Cabin Company
In the HGTV series "Maine Cabin Masters," pro builder Chase Morrill and his team work on renovating abandoned cabins located in the state's woods. If you ever find yourself needing some cabin TLC, you can find the Cabin Masters' official headquarters at the Kennebec Cabin Company in Manchester, Maine.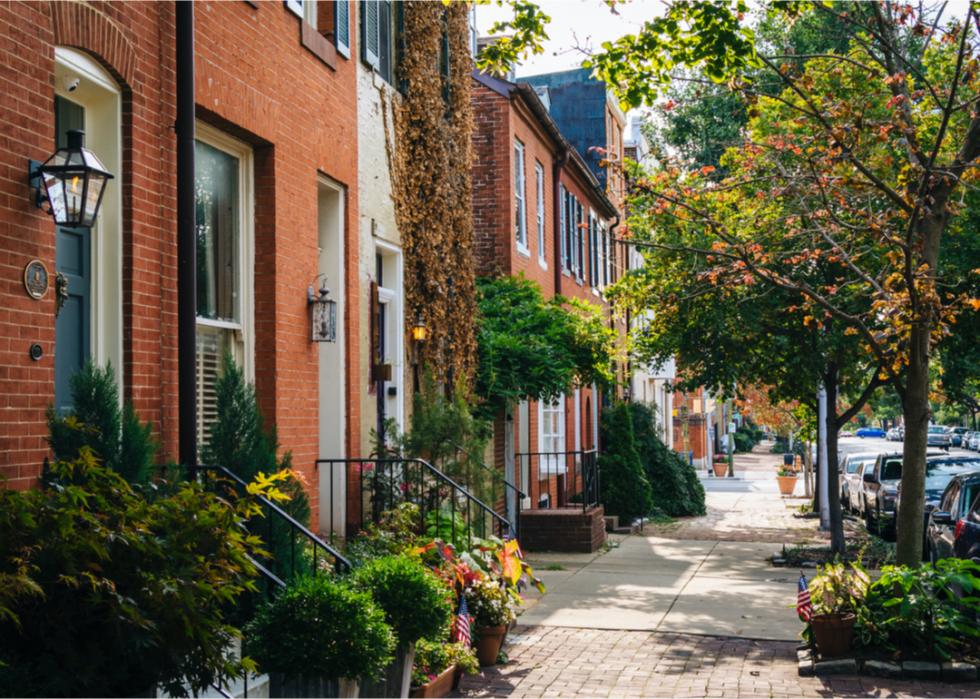 20 / 50
Jon Bilous // Shutterstock
Maryland: The Underwood home
Baltimore often stood in as Washington D.C. when Netflix's "House of Cards" was filmed. Frank and Claire Underwood's house is no exception, and the exterior of their home can be found at 1609 Park Ave. in the Maryland city.
You may also like: Best TV Show released the year you were born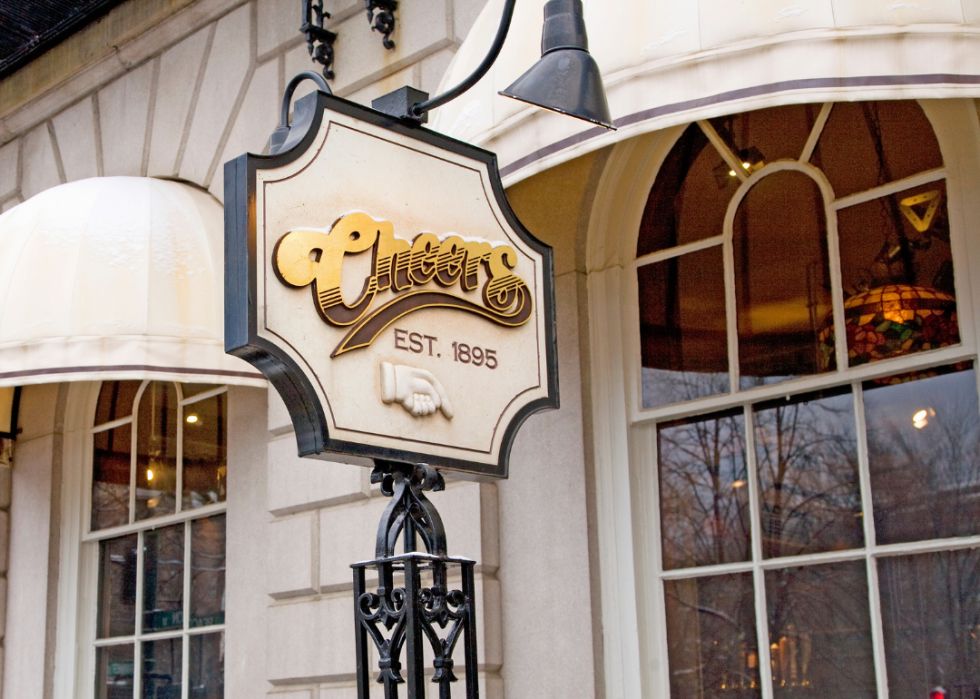 21 / 50
Joe Sohm/Visions of America/Universal Images Group // Getty Images
Massachusetts: Cheers Beacon Hill
For 11 seasons, Sam Malone, played by Ted Danson; Diane Chambers, played by Shelley Long; and a whole host of quirky characters made the Boston bar Cheers their home-away-from-home. The real bar that inspired the series was originally called the Bull & Finch, but was eventually renamed Cheers Beacon Hill. It's still open today, serving burgers and beer to fans.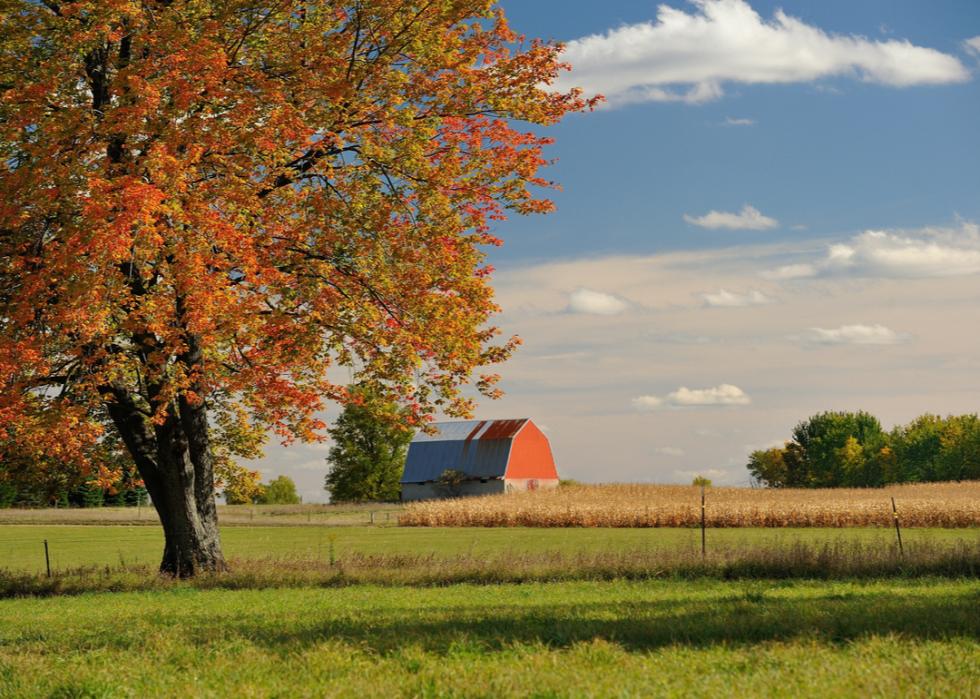 22 / 50
John McCormick // Shutterstock
Michigan: Pol Veterinary Services
The long-running National Geographic show "The Incredible Dr. Pol" follows the life and work of veterinarian Jan Pol, who owns his own business in Michigan. The series has had 17 seasons, and the clinic is open for business in the small town of Weidman.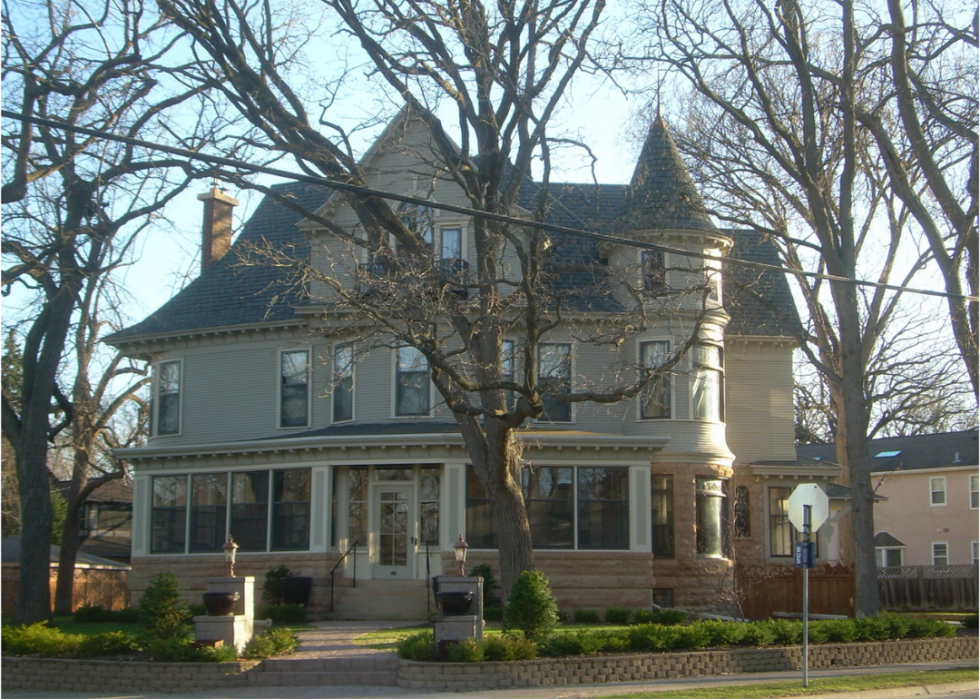 23 / 50
Ross Griff // Wikimedia Commons
Minnesota: The Mary Tyler Moore house
While much of "The Mary Tyler Moore Show" was filmed on a soundstage, the house that stood in as the exterior of Mary's top floor apartment in the first five seasons still exists in Minnesota. It can be found at 2104 Kenwood Parkway in Minneapolis.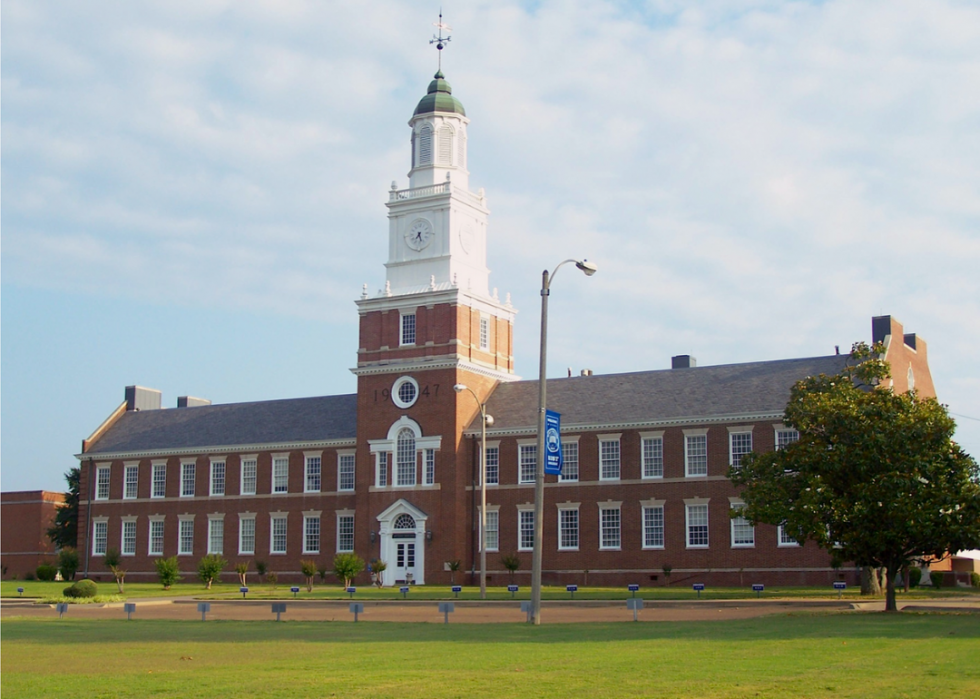 24 / 50
Timothy W Willis // Wikimedia Commons
Mississippi: Rust College
In the short-lived Cinemax series "Quarry," retired Marine Mac "Quarry" Conway, played by Logan Marshall-Green, is drawn into a criminal underworld while struggling to readjust to civilian life after serving in the Vietnam War. The show is filmed in numerous locations around Mississippi, such as Rust College in Holly Springs.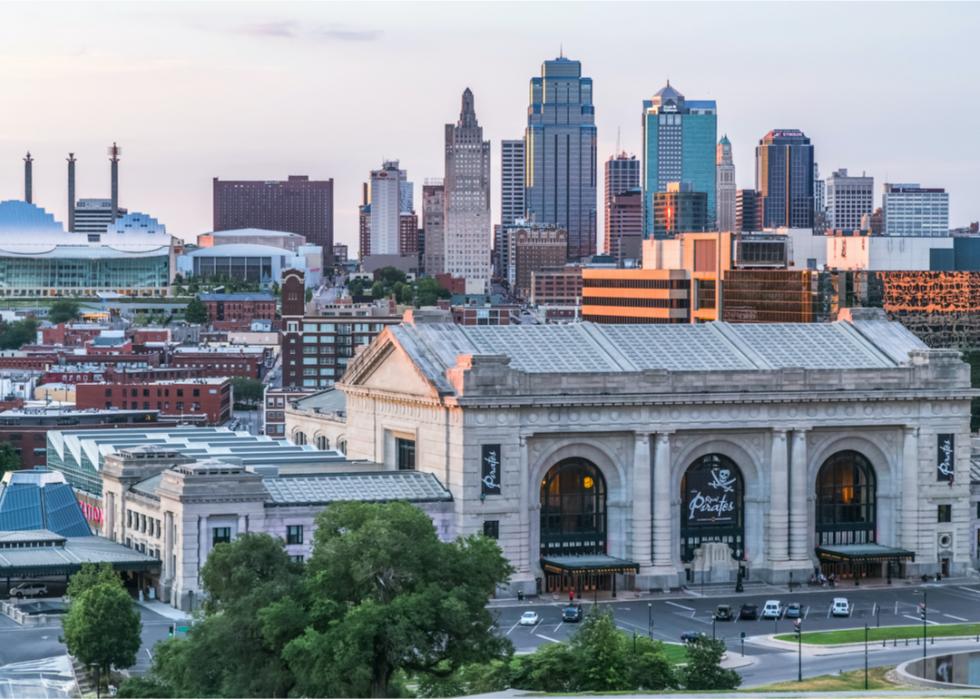 25 / 50
amadeustx // Shutterstock
Missouri: The Kansas City Queer Eye loft
In between transforming the lives of each episode's "heroes" in seasons three and four, "Queer Eye's" Fab Five hung out at their own Kansas City loft, located in the Midwestern city's historic Firestone Building. It has some personal touches, since the show's resident design expert, Bobby Berk, designed the space himself.
You may also like: Ranking the best 'MASH' episodes of all time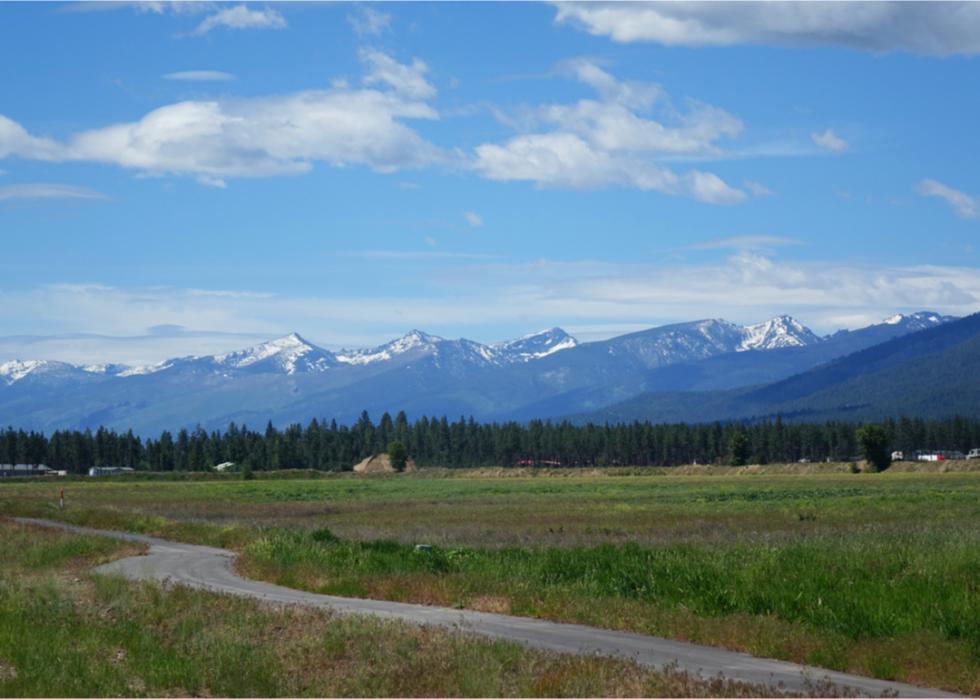 26 / 50
Marty Nelson // Shutterstock
Montana: Chief Joseph Ranch
Featuring Hollywood A-listers like Kevin Costner and Wes Bentley, the Paramount series "Yellowstone" follows the conflicts that unfold between rival neighbors on a Montana cattle ranch. Much of the show is filmed at a real ranch—more specifically, Chief Joseph Ranch in Darby, Montana.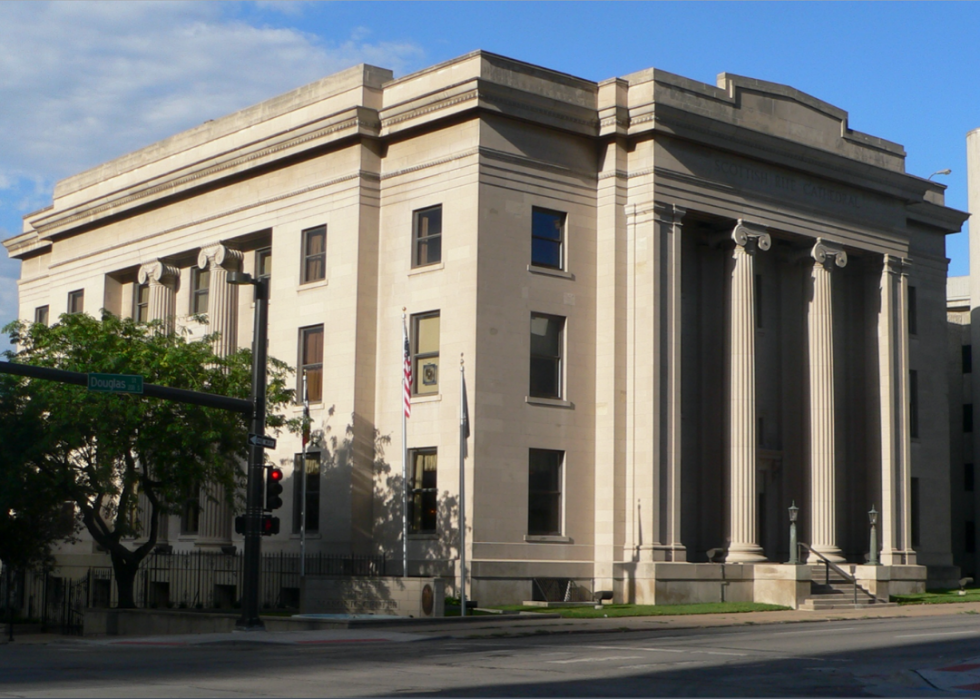 27 / 50
Ammodramus // Wikimedia Commons
Nebraska: The Scottish Rite Masonic Center
For 12 years, the character of Dr. San Guinary, played by John Jones, hosted a late-night horror film series called "Creature Feature," which aired across Omaha from 1971 to 1982. The show was rebooted with new skits in 2012, and is now filmed at the city's Scottish Rite Masonic Center.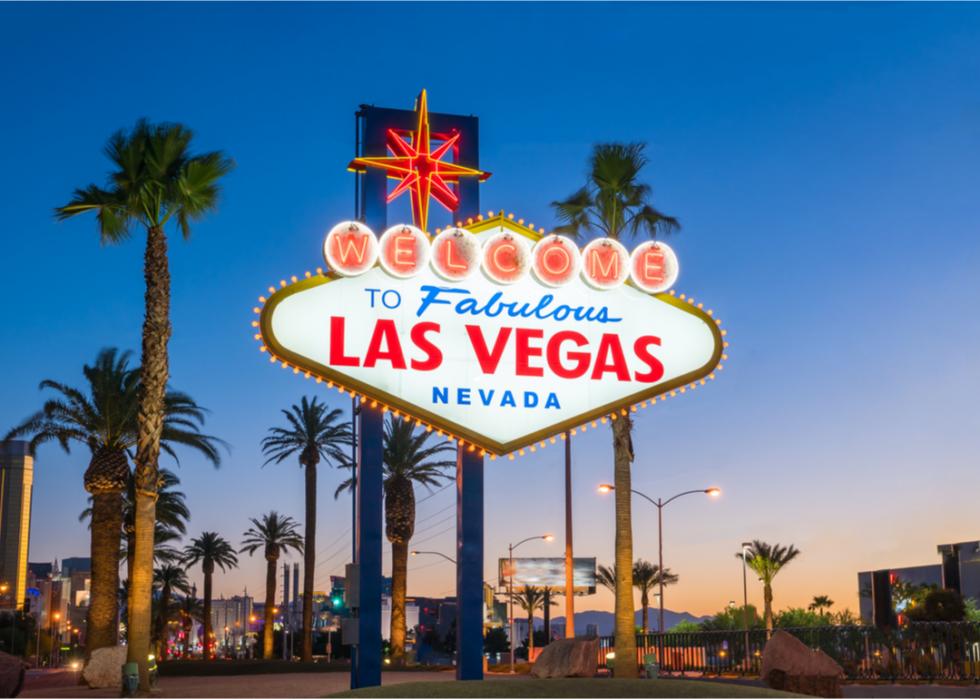 28 / 50
Nevada: The Strip
Las Vegas' strip has been used in establishing shots for a number of shows, such as the Vegas-set episodes of "Friends." At the end of season five, the gang travel to the city to visit Joey after he books a big role there, which results in Ross and Rachel having a drunken Las Vegas wedding.
You may also like: 50 best 'Friends' episodes of all time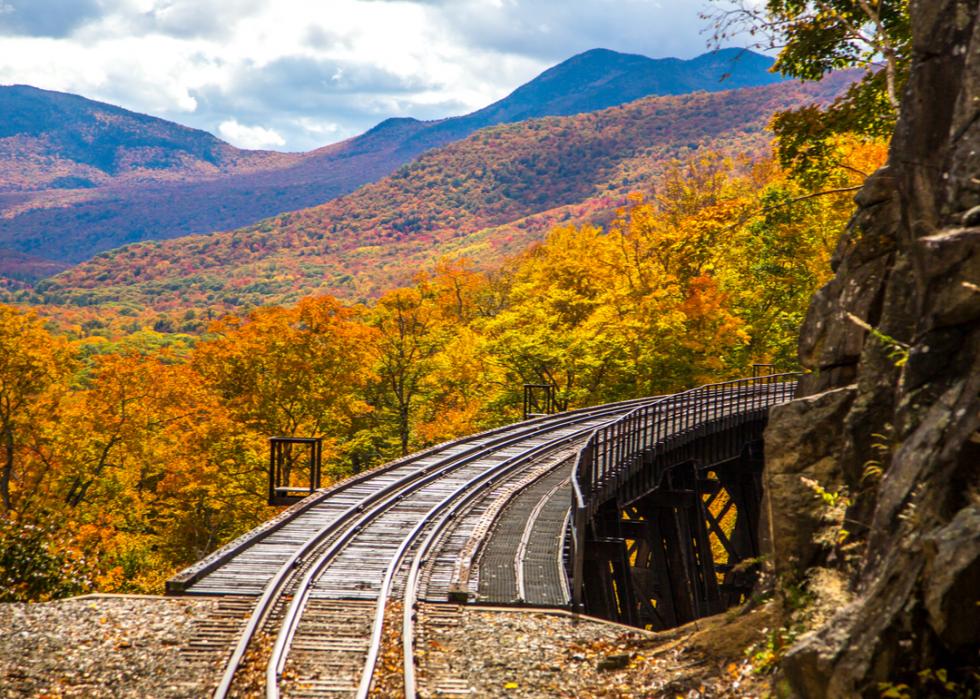 29 / 50
New Hampshire: Frankenstein Trestle
NBC's "Running Wild With Bear Grylls," a survival skills reality show, in 2018 filmed an episode in New Hampshire's gorgeous White Mountains. The episode prominently features the Frankenstein Trestle, spanning cliffs by the same name.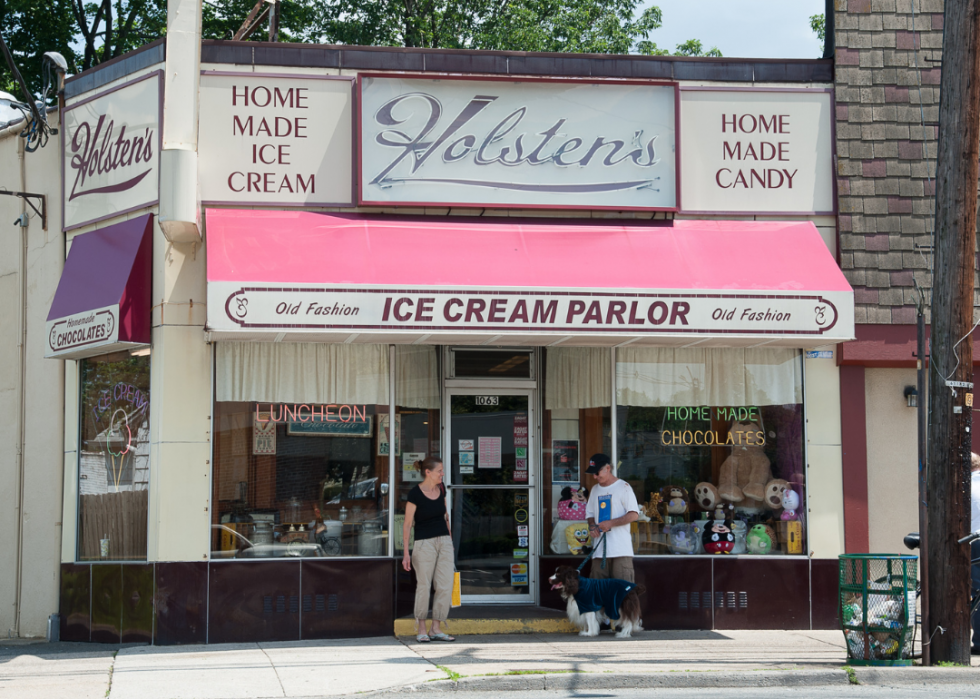 30 / 50
Dave Kotinsky // Getty Images
New Jersey: Holsten's Brookdale Confectionary
Yep, the famous final scene of "The Sopranos" takes place in a real ice cream parlor, which has been open in Bloomfield, New Jersey since 1939. After the show's star James Gandolfini died in 2013, the shop placed a "Reserved" sign on the table in which he filmed his last scene as Tony Soprano as a sign of respect.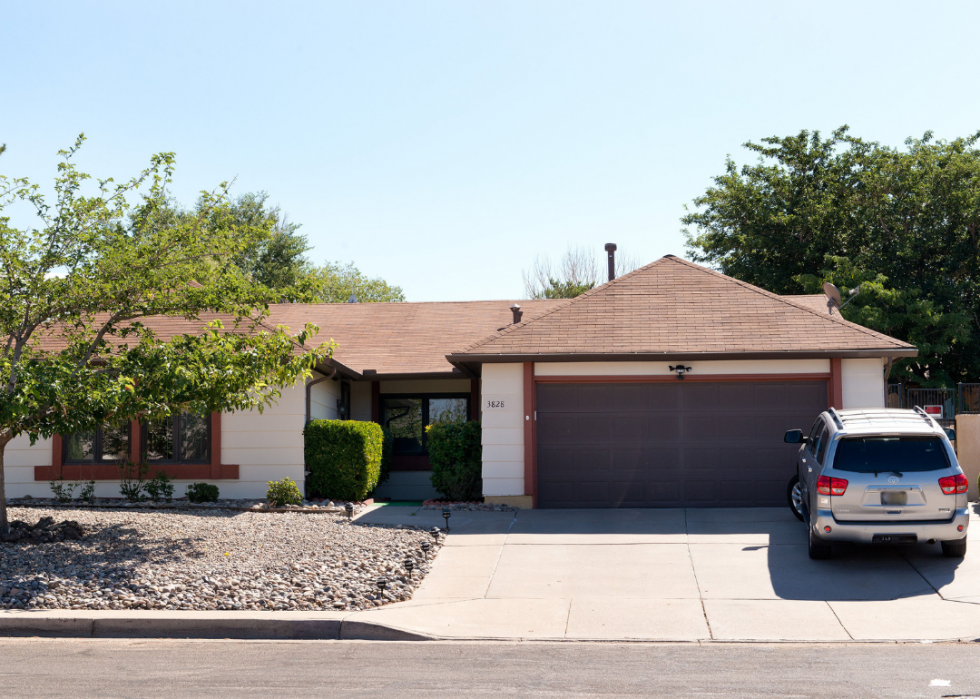 31 / 50
Steve Snowden // Getty Images
New Mexico: The White house
AMC's award-winning drama "Breaking Bad" centers on Walter White, a New Mexico chemistry teacher who begins making meth to support his family. The exterior of the White family's home can be found at 3828 Piermont Drive, but be warned—the house's actual resident has built a fence around the yard to keep fans at bay.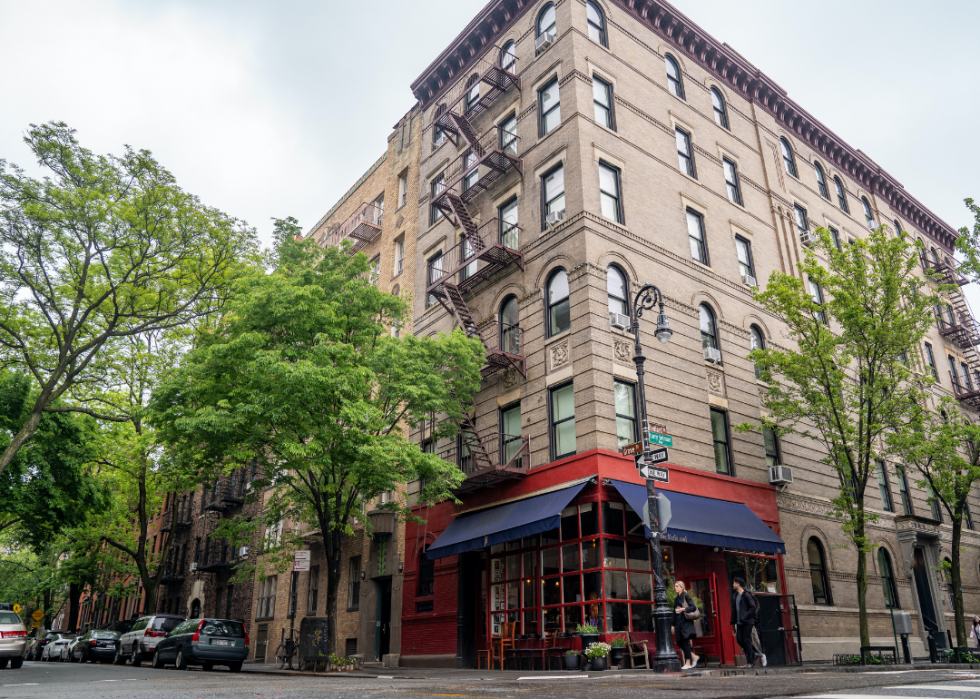 32 / 50
Ingus Kruklitis // Shutterstock
New York: The Friends apartment building
The globally popular comedy "Friends" has lots of iconic locations, and one of them is undoubtedly Monica and Rachel's unrealistically big New York City apartment. The exterior of their building is located at the intersection of Grove and Bedford streets in Manhattan. It houses a Central Park-inspired café called Little Owl, which fans can visit.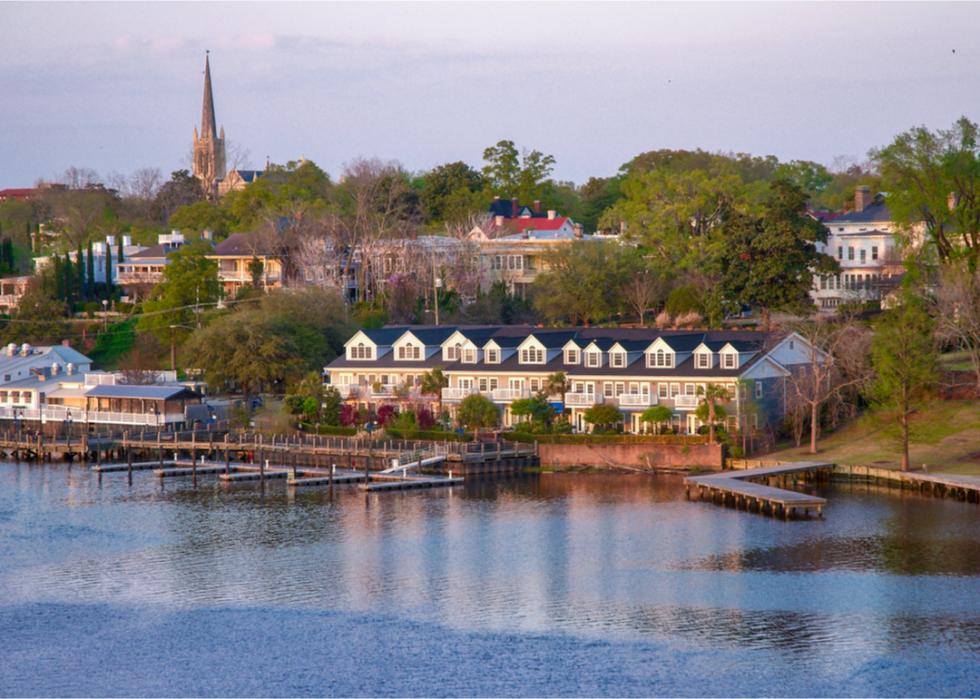 33 / 50
PatGallery // Shutterstock
North Carolina: The One Tree Hill Cracker Jack table
What "One Tree Hill" fan could forget the iconic moment when Nathan gave Haley a Cracker Jack bracelet during their first tutoring session? Viewers can actually find the bench where the two studied on the Wilmington Riverwalk in North Carolina, and fans of the show have decorated the exact table with famous quotes from it.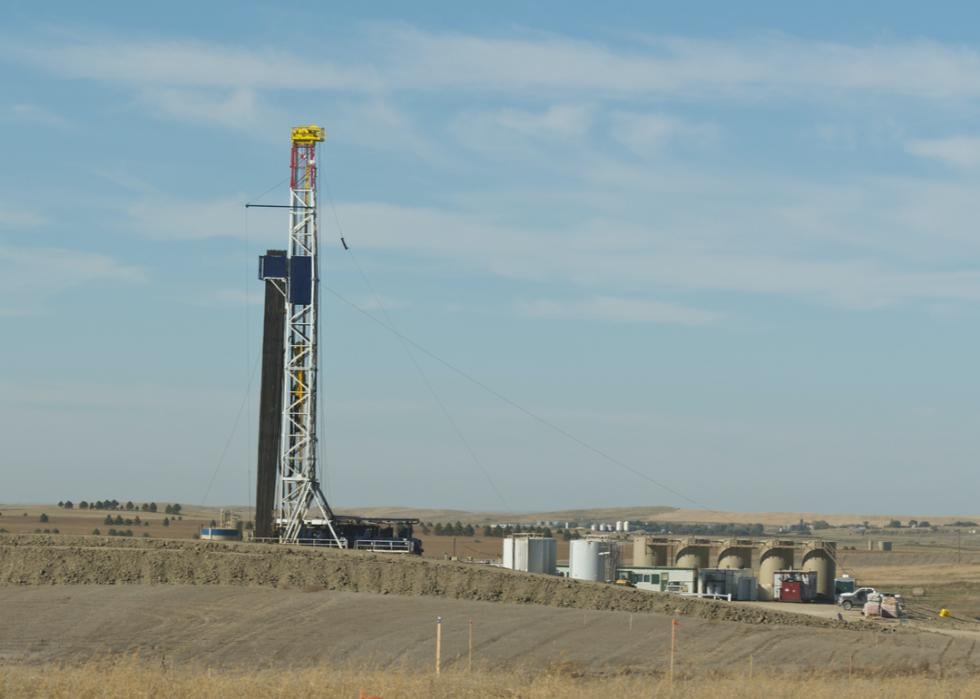 34 / 50
Steve Oehlenschlager // Shutterstock
North Dakota: Bakken
A modern-day "gold rush" is drawing people to this region of North Dakota, where a recent oil boom has created thousands of new jobs. However, this also means that living costs and the number of people living in Bakken has drastically surged and created unique conflicts, which are captured in the Smithsonian Channel reality show "Boomtowners."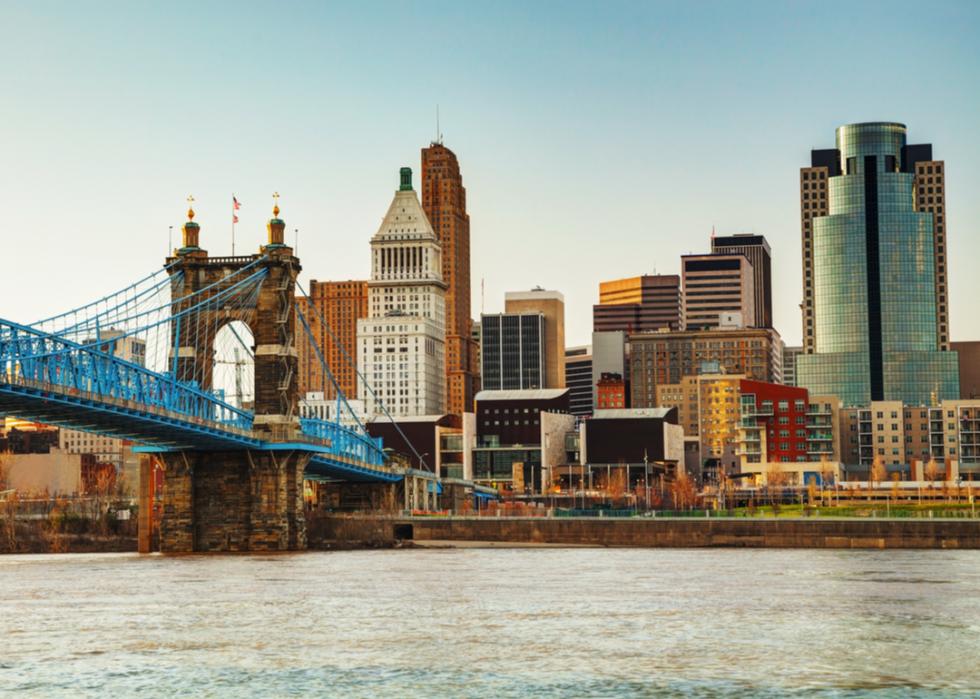 35 / 50
Ohio: The Flimm Building
In the CBS comedy "WKRP in Cincinnati," a young director tried to save a Pennsylvania radio station by recruiting young disc jockeys and playing more hard rock, to the chagrin of several long-time employees. The exterior of the station is Cincinnati's Flimm Building, which is now a Homewood Suites/Hampton Inn.
You may also like: Best TV shows with the worst endings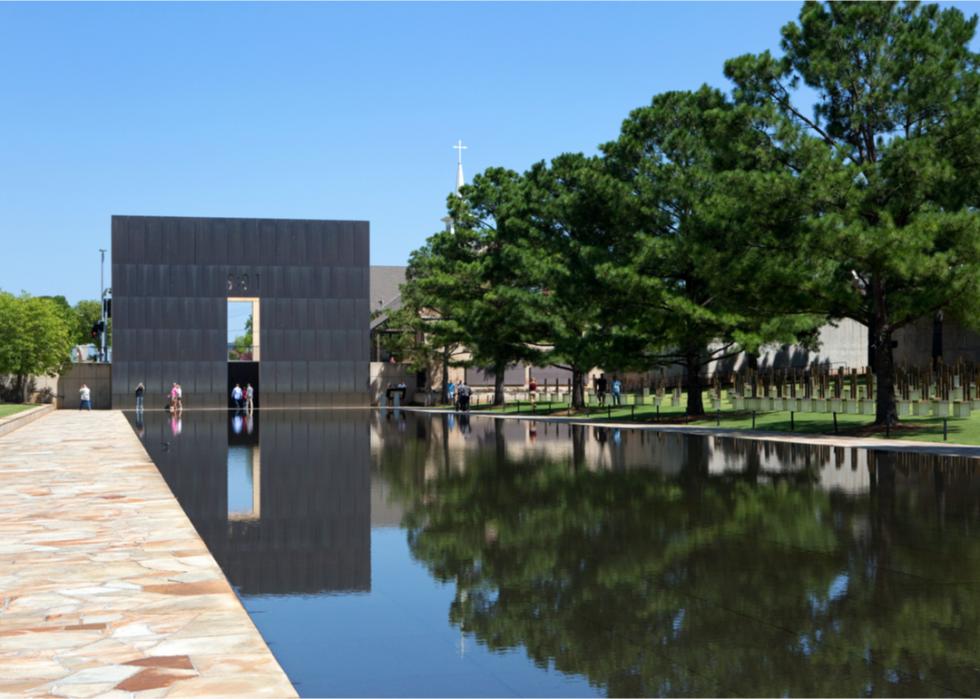 36 / 50
Steven Frame // Shutterstock
Oklahoma: The Oklahoma National Memorial
Although the Oklahoma City-set TNT series "Saving Grace," which followed a rough-and-tumble detective, was primarily filmed in Los Angeles, exterior shots of the Oklahoma National Memorial were filmed for its pilot episode. Creator and Oklahoma City native Nancy Miller has said that she previously dreamed of setting a show in her hometown.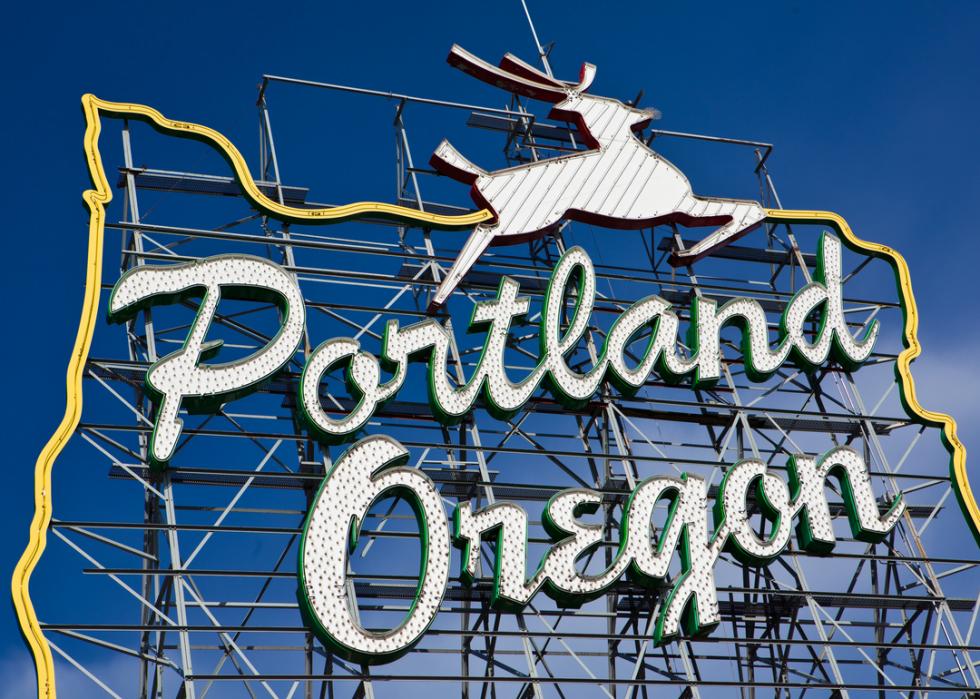 37 / 50
Dave Newman // Shutterstock
Oregon: In Other Words
Many of the iconic sketches from "Portlandia" take place at the fictional Women and Women First bookstore, but those scenes were actually filmed at the Portland feminist community center and bookstore In Other Words. The store closed in 2018, but fans can still visit its exterior.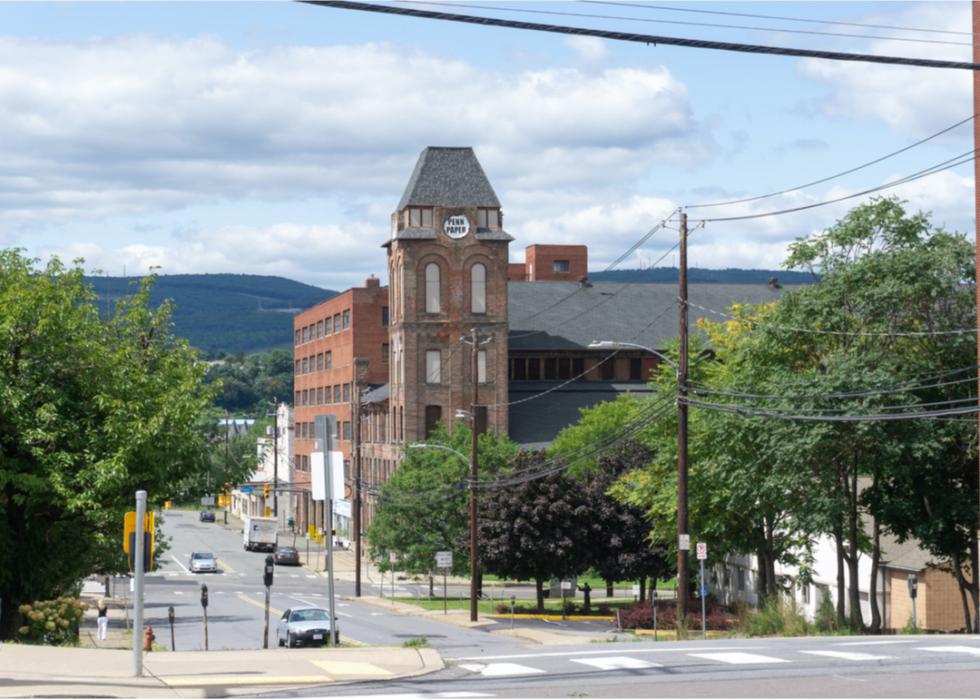 38 / 50
David l Sanchez // Shutterstock
Pennsylvania: Cooper's Seafood House
Throughout the smash-hit NBC comedy "The Office," characters mention Cooper's Seafood House in Scranton, Pennsylvania. Later on, Michael, played by Steve Carell, and Holly, played by Amy Ryan, even go on a dinner date there. The restaurant actually exists in the town, and has been open for decades.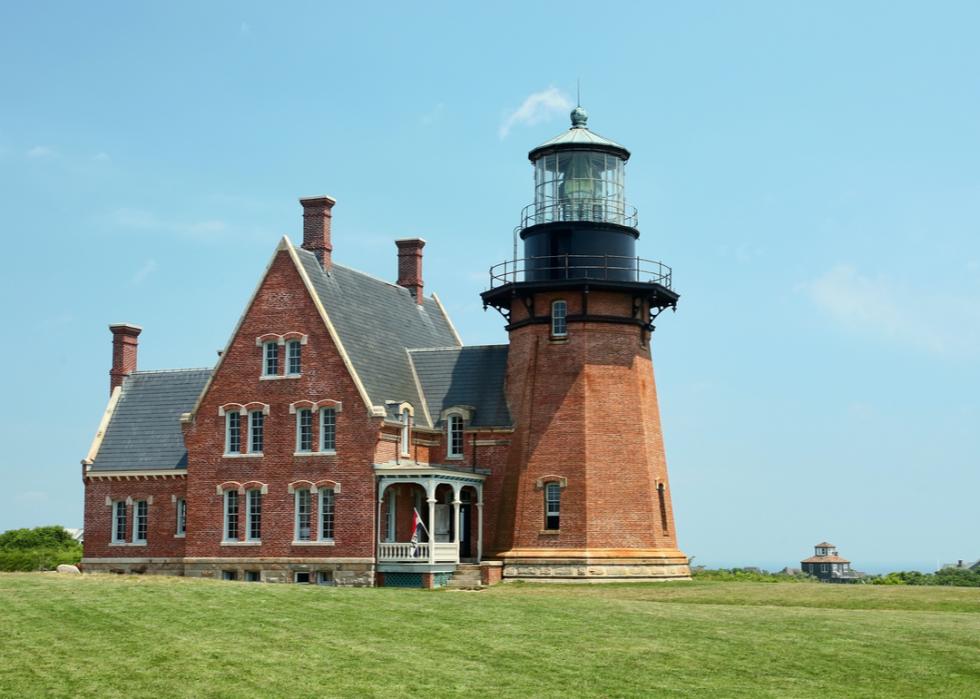 39 / 50
Bill Kennedy // Shutterstock
Rhode Island: Block Island
In one episode of Showtime's "The Affair," protagonists Alison, played by Ruth Wilson, and Noah, played by Dominic West, went on a secret getaway to Block Island, Rhode Island's popular tourist destination. Many of the scenes are filmed at actual spots around the island, such as the Southeast Lighthouse and Mohegan Bluffs.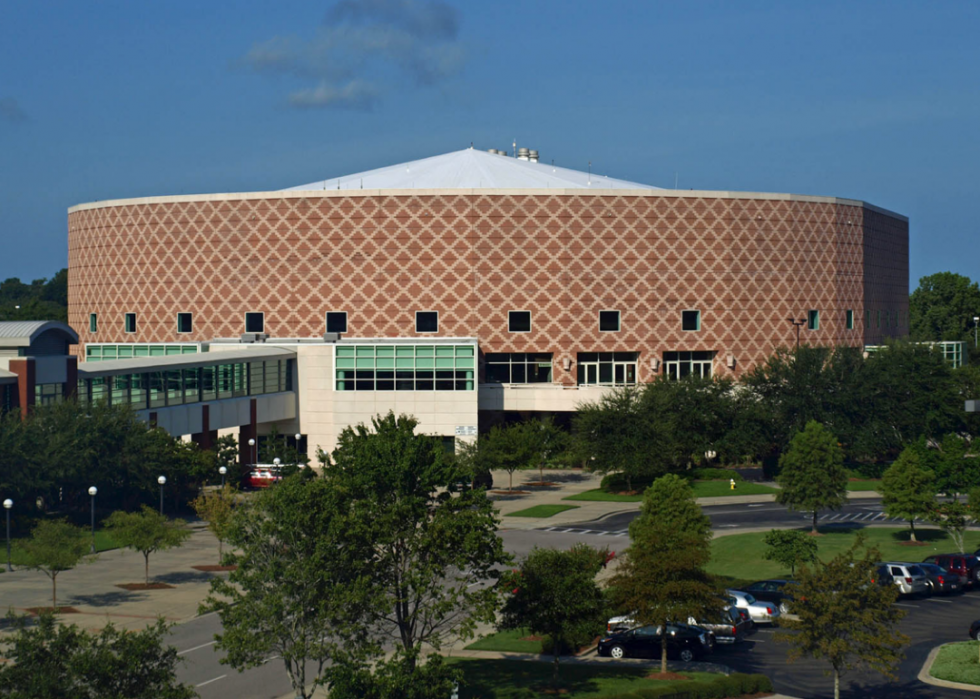 40 / 50
Chris Pruitt // Wikimedia Commons
South Carolina: North Charleston Coliseum
The recent HBO comedy "The Righteous Gemstones" focuses on a rich televangelist family that swindles and recruits members around town. Charleston's North Charleston Coliseum stands in for the family's megachurch, Gemstone Salvation Center.
You may also like: Best single-season TV shows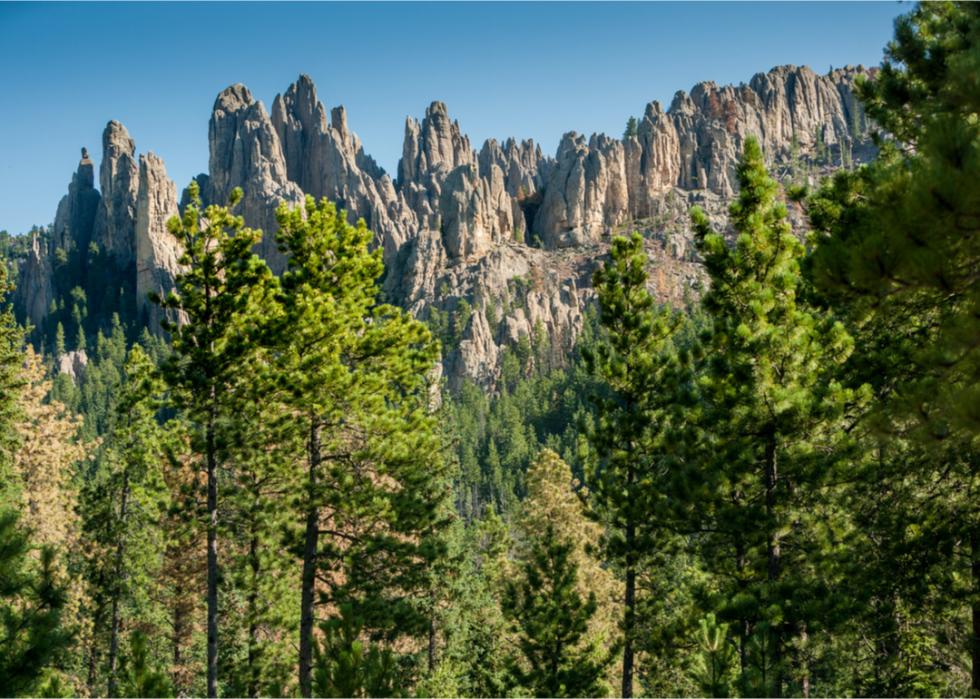 41 / 50
Laurens Hoddenbagh // Shutterstock
South Dakota: The Black Hills
South Dakota's rugged Black Hills have been especially popular settings for entries into the Western genre. One great example of this was the classic cowboy series "Gunsmoke," which filmed the 1970 episode "Snow Train: Part 2" in the area. During this episode, a dispute over bad whiskey sales broke out on a train.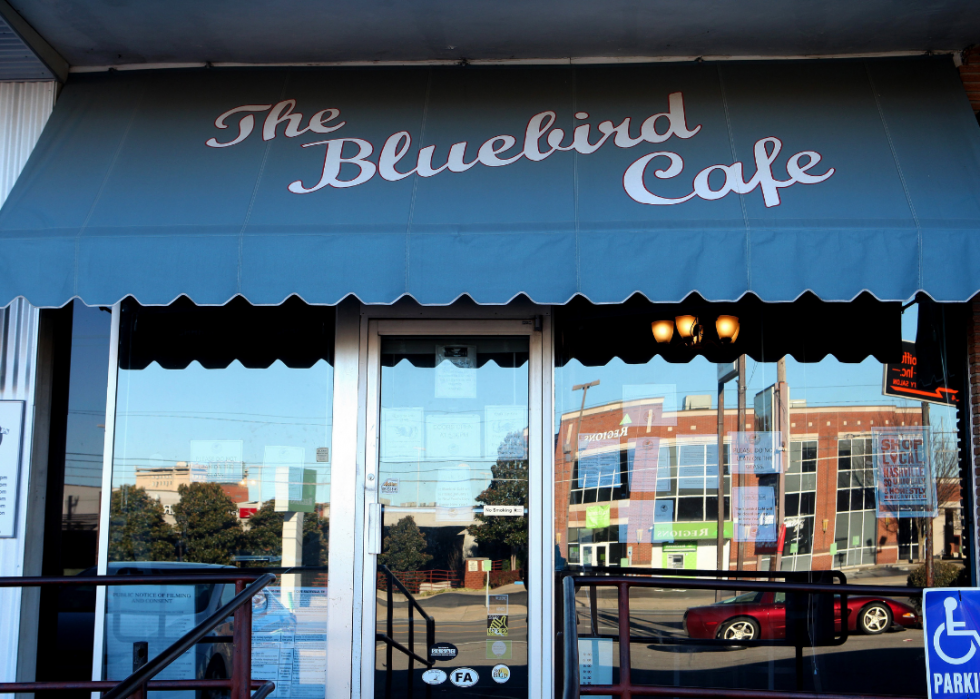 42 / 50
Raymond Boyd // Getty Images
Tennessee: Bluebird Cafe
Many scenes of the country music drama "Nashville" were filmed at iconic locations around the Tennessee city, including well-known Nashville music spot The Bluebird Cafe, where aspiring musicians often perform. This is where Gunnar, played by Sam Palladio, first encourages Scarlett, played by Clare Bowen, to pursue her music dreams, and is the site of many "Nashville" performances.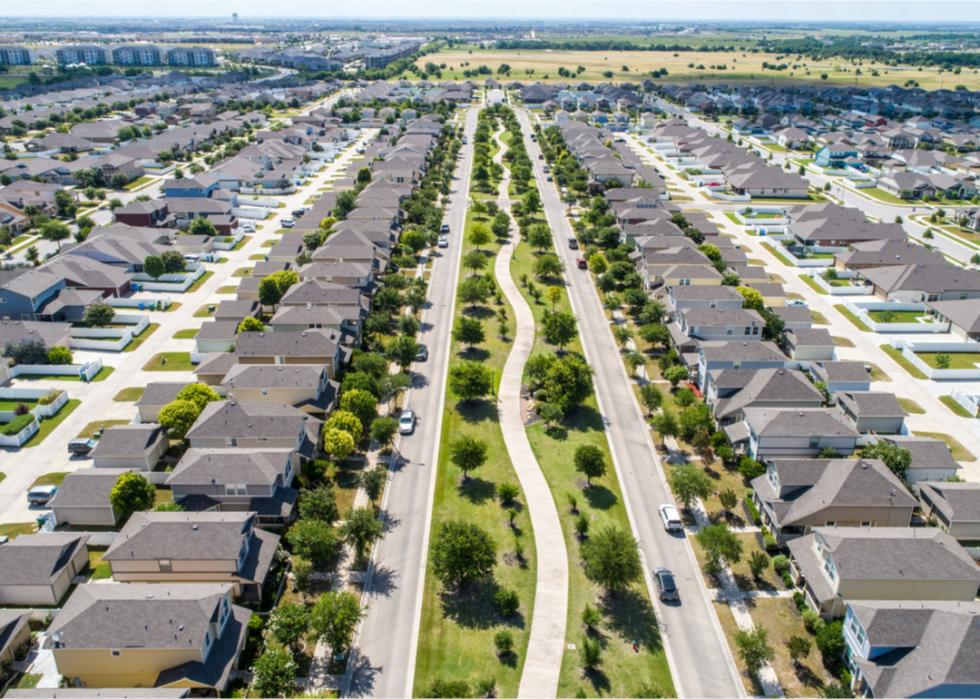 43 / 50
Roschetzky Photography // Shutterstock
Texas: Pflugerville High School stadium
Much of the action of "Friday Night Lights" takes place on a Texas high school football field. Pflugerville High School's own football stadium, which is north of Austin, stood in for the show's Dillon Panthers' own field in the pilot episode.
44 / 50
Mx. Granger // Wikimedia Commons
Utah: East High School
After rising to fame as the main filming location of the iconic 2006 Disney Channel movie "High School Musical," Salt Lake City's East High School came into the spotlight again upon the release of the Disney+ spinoff show, "High School Musical: The Musical: The Series," which was also filmed there. The series, which debuted in 2019, follows a group of East High students who prepare to perform the musical version of the movies that made their school famous.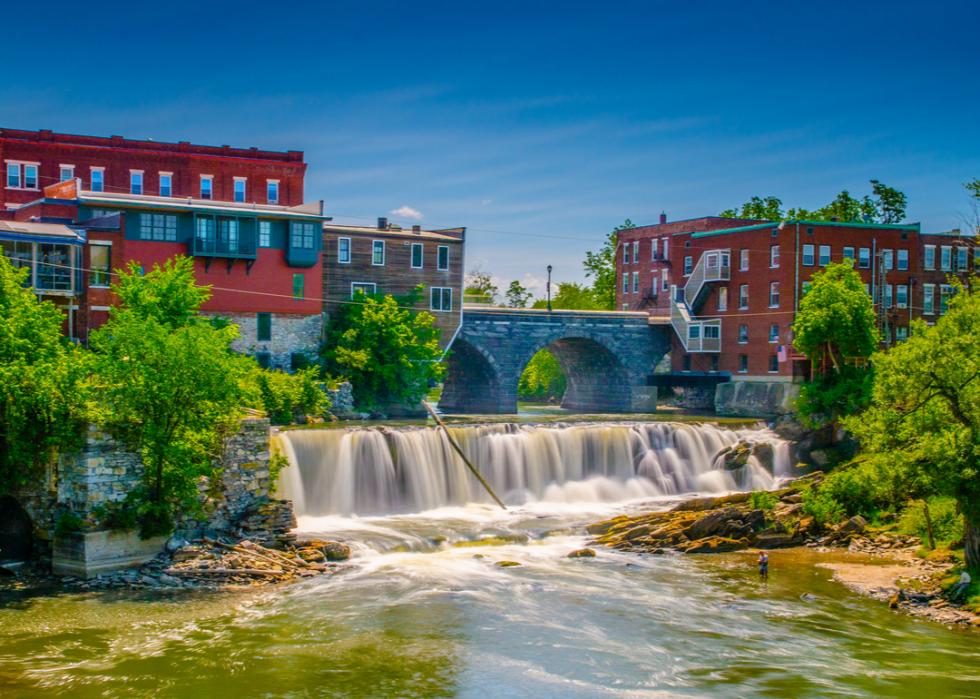 45 / 50
Dennis Ruzeski // Shutterstock
Vermont: The Waybury Inn
In the long-running sitcom "Newhart," a New York writer and his wife decide to leave New York City and open a picturesque Vermont inn. The actual exterior of the inn is Waybury Inn in East Middlebury, Vermont, which is still open to this day.
You may also like: 100 best movie and TV soundtracks of all time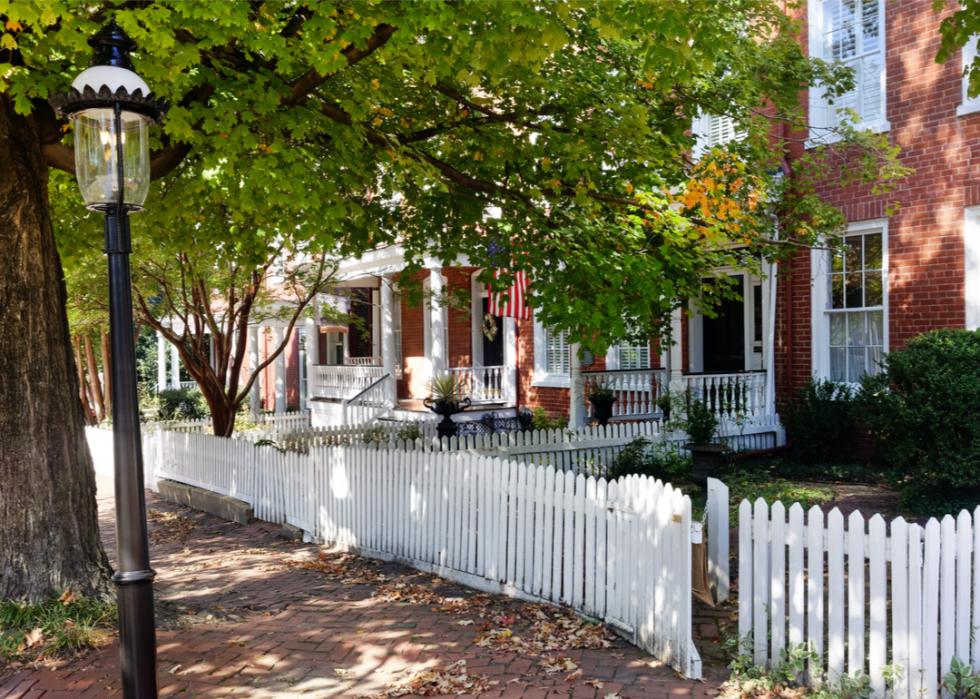 46 / 50
Noel V. Baebler // Shutterstock
Virginia: Veritas School
The Showtime drama "Homeland" filmed in a number of cities during its nine-year run, and in season seven, the city of Richmond, Virginia, stood in for Washington D.C. For instance, in the season seven premiere, the local Veritas School poses as the Washington Navy Yard.
47 / 50
Darryl Brooks // Shutterstock
Washington: Salish Lodge & Spa
Snoqualmie, Washington, is the home of many iconic locations from David Lynch's acclaimed TV show "Twin Peaks." One of its most well-known locations is the fictional Great Northern Hotel, where FBI agent Dale Cooper, played by Kyle MacLachlan, stayed while investigating the murder of Laura Palmer. In reality, the building is a fully functioning establishment called Salish Lodge & Spa.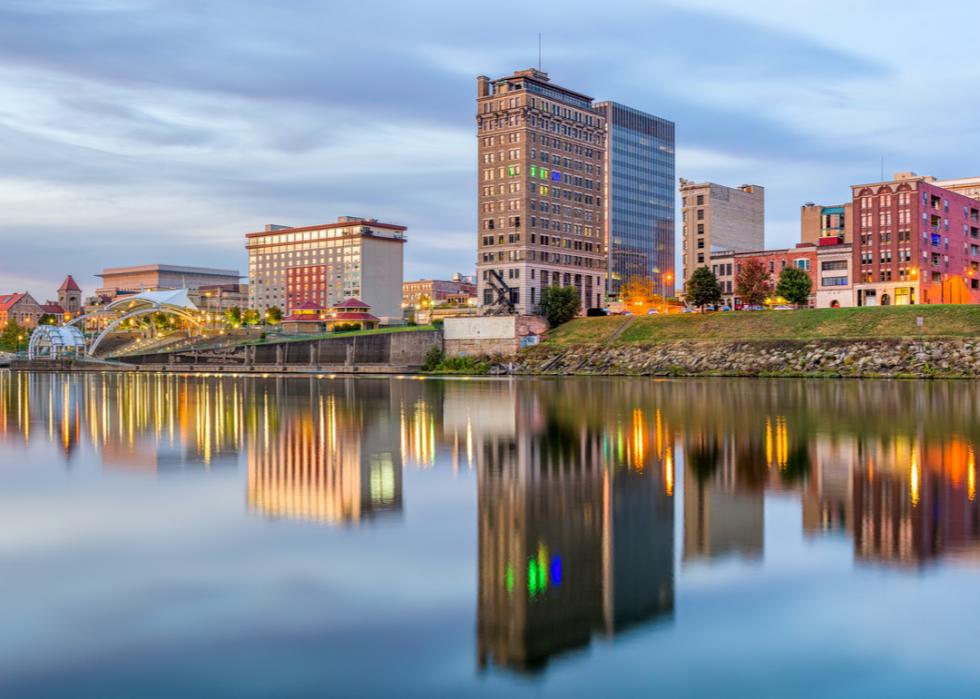 48 / 50
Sean Pavone // Shutterstock
West Virginia: Charleston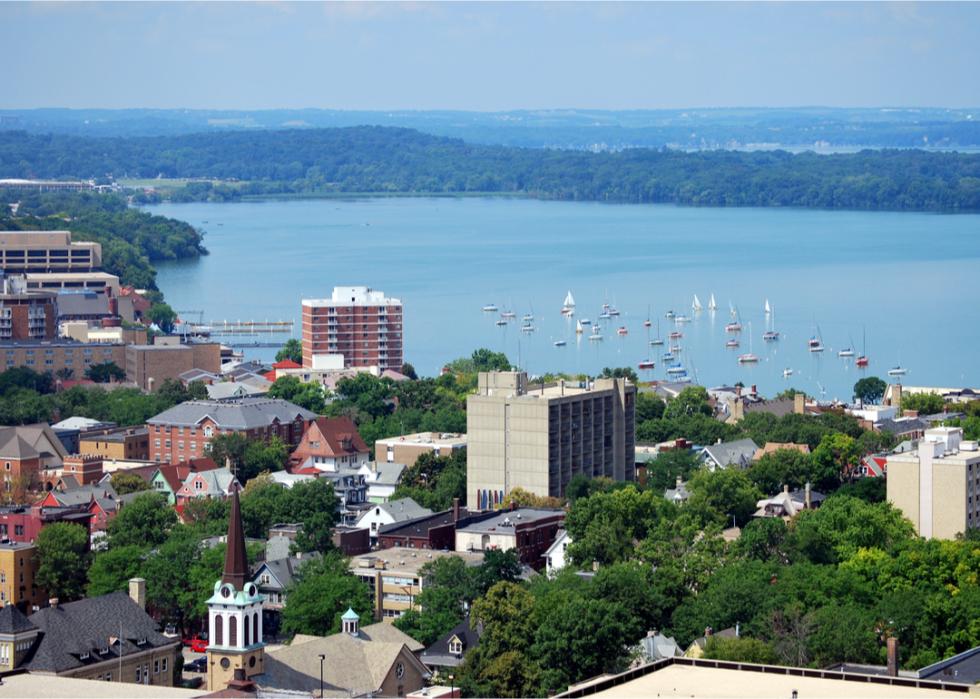 49 / 50
Reel Wave Media // Shutterstock
Wisconsin: ABC 27 News WKOW-TV
The Hulu dramedy "Battleground" centered on staffers working on a U.S. Senate race, and was almost entirely filmed in Madison, Wisconsin. The show reached out to Madison's ABC affiliate station, WKOW-TV, for help in ensuring accuracy, and multiple scenes were actually filmed within the studios and building.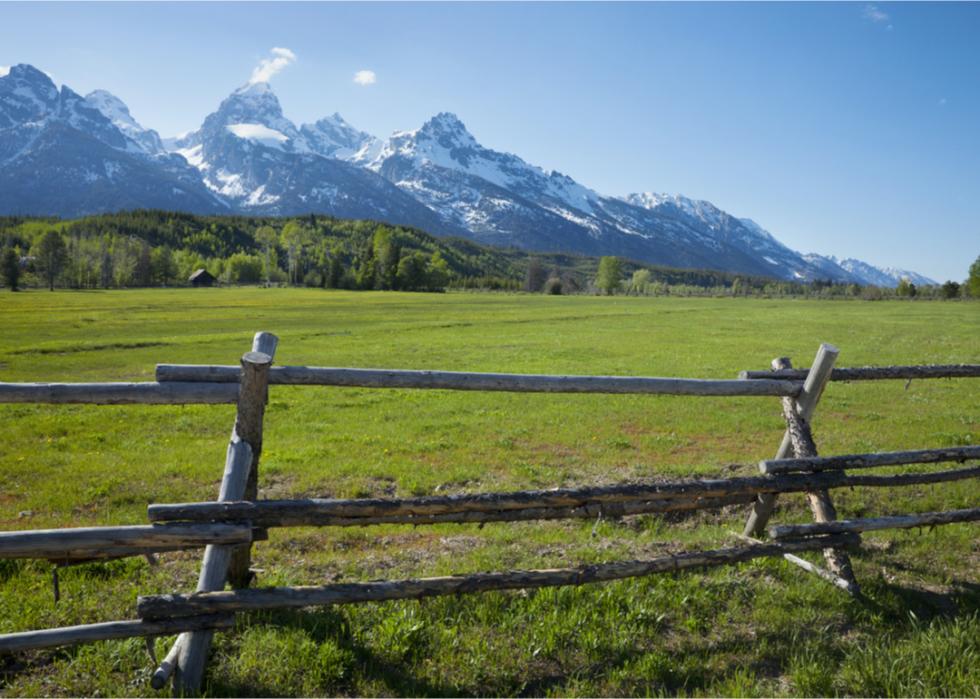 50 / 50
Dan Thornberg // Shutterstock
Wyoming: Lost Creek Ranch
In the season three premiere of the hit ABC sitcom "Modern Family," the Dunphy clan takes an eventful vacation to a dude ranch. The actual location of that ranch is Wyoming's Lost Creek Ranch, which offers horseback riding, spa services, and more.
You may also like: Award-winning TV shows that ended in controversy