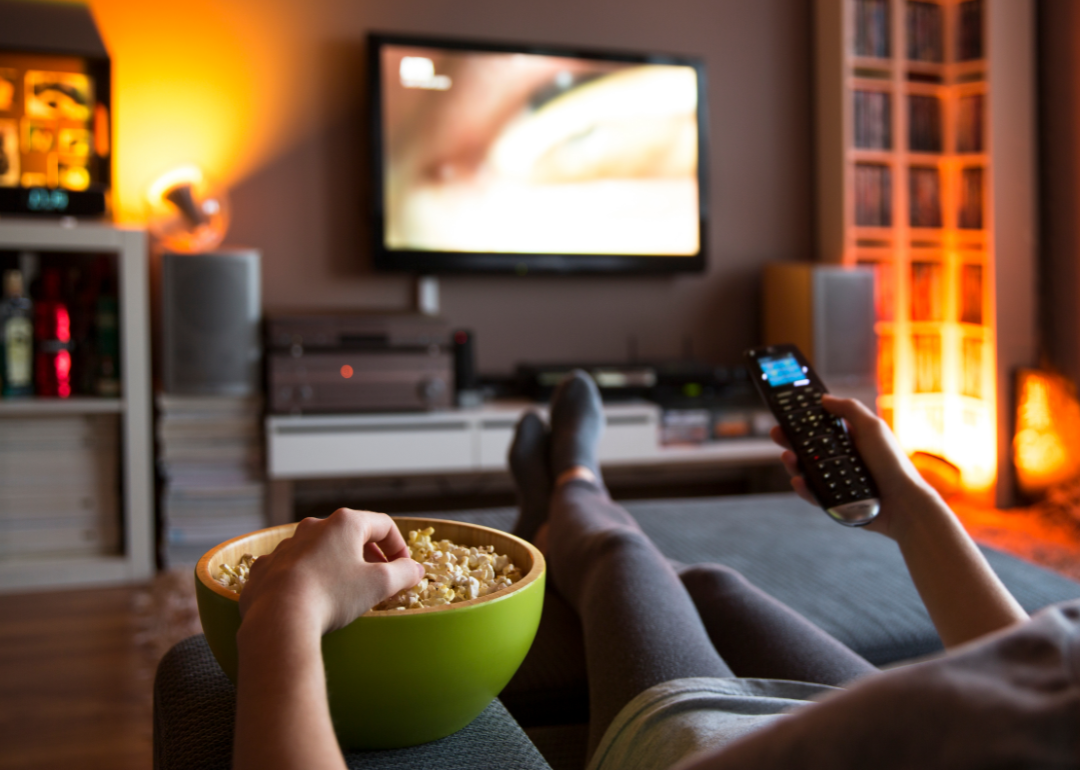 This was the most popular TV show on Netflix last week
This was the most popular TV show on Netflix last week
You probably still can't escape Kate Bush's "Running Up That Hill" on the radio, so it's easy to assume the summer of "Stranger Things" is going strong. But while it may seem like every Netflix user is under Vecna's curse, the fourth chapter of the small-town drama "Virgin River" is giving the '80s darling a run for its money. Yes, the two-part fourth season of "Stranger Things" is still receiving a whole lot of love from users, but the story of Jack (Martin Henderson) and Melinda (Alexandra Breckenridge) has been commanding a big audience since the season four release of "Virgin River" on June 20.
A couple of new programs also managed to crash Netflix's top 10 last week: "The Most Hated Man on the Internet" (a three-part docuseries about Hunter Moore, who notoriously posted stolen and hacked photos of naked women on his website Is Anyone Up?) and "Keep Breathing" (a six-episode survival drama about a high-powered lawyer whose private plane crashes in the Canadian wilderness).
Curious to know how these new series stack up against Netflix's old favorites? Stacker compiled a list of the most popular TV shows on Netflix from July 25 to July 31, 2022, so read on to find out.
You may also like: 50 best Netflix original series
#10. All American: Homecoming: Season 1
- Total weeks in top ten: 3
#9. Virgin River: Season 1
- Total weeks in top ten: 4
#8. Stranger Things 2
- Total weeks in top ten: 10
#7. Stranger Things 3
- Total weeks in top ten: 10
#6. Resident Evil: Season 1
- Total weeks in top ten: 3
#5. Alone: Season 8
- Total weeks in top ten: 4
#4. The Most Hated Man on the Internet: Limited Series
- Total weeks in top ten: 1
#3. Keep Breathing: Limited Series
- Total weeks in top ten: 1
#2. Stranger Things 4
- Total weeks in top ten: 10
#1. Virgin River: Season 4