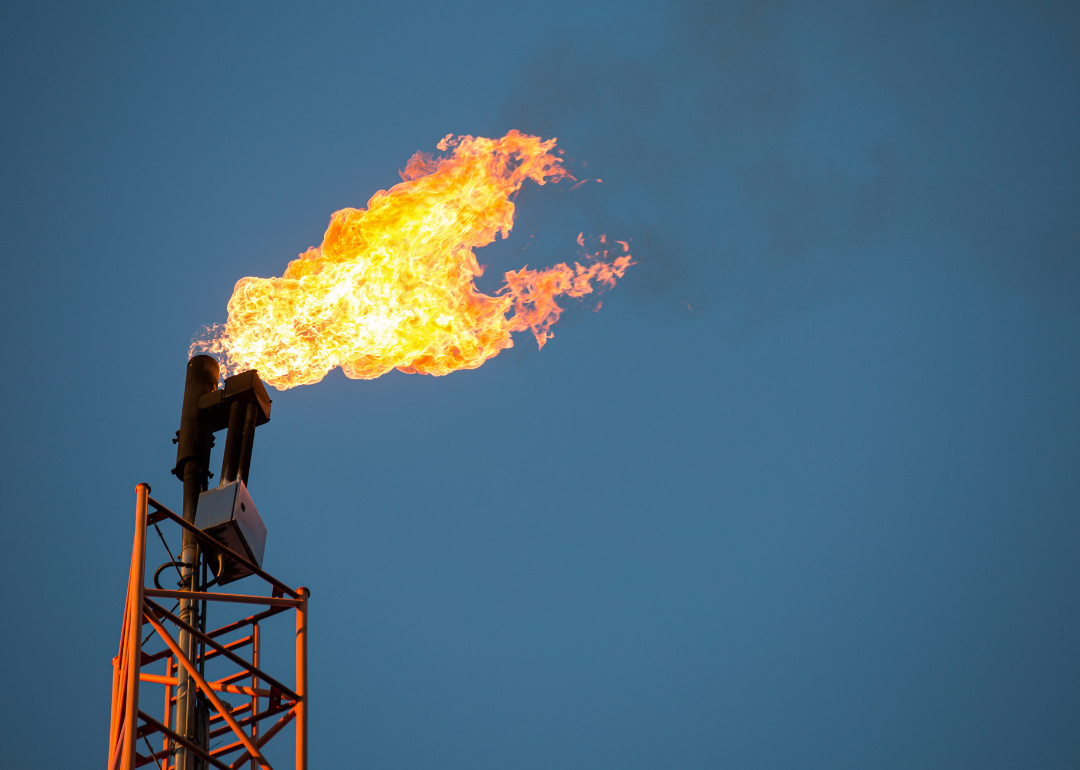 1 year later: How COP27 countries are pacing on the global methane pledge
Karol Serewis/SOPA Images/LightRocket via Getty Images
1 year later: How COP27 countries are pacing on the global methane pledge
During the 26th Conference of the Parties discussing climate change (COP26), the U.S., EU, and over 100 countries launched the Global Methane Pledge, a nonbinding agreement to reduce human activity-related methane emissions by 30% from 2020 levels by 2030. If followed, it could reduce the rate of global warming by 0.2 degrees Celsius by 2050.
Since then, ruptures from the Nord Stream pipeline caused what may be the biggest methane leak ever detected; 2021 global gas flaring volumes remained steady; and 2022's atmospheric concentration of methane reached a new peak. Methane—the second-most abundant greenhouse gas–lasts in the atmosphere for less time than carbon dioxide, but has at least 25 times the heat-trapping power. Curbing methane emissions is one of the most immediate factors that can mitigate near-term warming and other climate change-related events.
World leaders have recognized the importance of cutting methane emissions, but the gas's far-reaching presence—from the agricultural industry to landfills to the energy that powers electric grids across the world—has made it a daunting task. Still, implementing certain practices, policies, and other initiatives can significantly reduce emissions. Seventy percent of methane released by the fossil fuel sector alone may be preventable.
"It really is inspiring and historic to see the conversation that our world leaders are having and keeping the spotlight on methane and recognizing the near-term importance of change," Felicia Ruiz, Director of International Methane Partnerships and Outreach at Clean Air Task Force, told Stacker.
Stacker cited data from the National Oceanic and Atmospheric Administration, the International Energy Agency, and the Earth Observation Group to visualize global methane emissions and explore international efforts to reduce methane emissions 30% by 2030.
You may also like: A history of US military aircraft