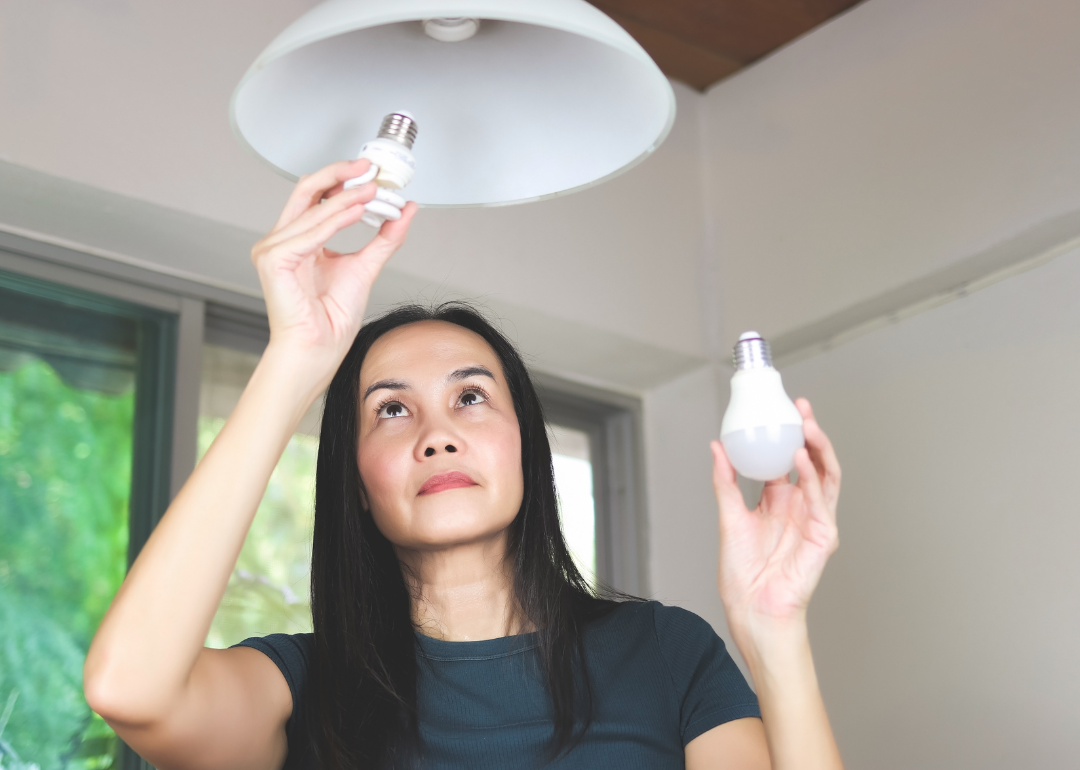 Stacker Studio
5 sustainable household upgrades that save money and energy
Phuttharak // Shutterstock
5 sustainable household upgrades that save money and energy
A problem the size of climate change requires a solution equally vast in scale. One of the most important actions an environmentally conscious individual can take is to vote and influence elected officials to pass legislation to combat greenhouse gas emissions.
But one should not underestimate the effect one individual can have daily. Thanks in large part to the "knock-on" effect, in the case of sustainability, an individual's actions hardly ever stay in a vacuum. There are many ways a single household can be more environmentally friendly; moreover, evidence shows that neighbors will likely take notice and follow suit in many places.
Between the kitchen and bathroom, the average American uses 156 gallons of water per day. Additionally, many homes are not optimized for insulation, unwittingly using excess energy on heating and cooling.
There are many ways that homeowners can make changes—or mindfully construct when building anew—in their homes to conserve resources, and the Energy Basics Training Tool can be a useful starting point. Even those who rent can still take sustainable steps. For instance, rather than replacing windows with double-glazed glass, renters can add clear sheeting to windows during the wintertime.
Making such upgrades to your home doesn't just help the environment; it can also save a household a significant amount of cash in the long run by cutting down on energy and water expenses. A more sustainable home can also claim a higher selling price when it's time to put it on the market.
Enviro Friendly identified ways to upgrade your home to save money by compiling info from the Department of Energy's Office of Energy Efficiency and Renewable Energy.
This story originally appeared on Enviro Friendly and was produced and distributed in partnership with Stacker Studio.