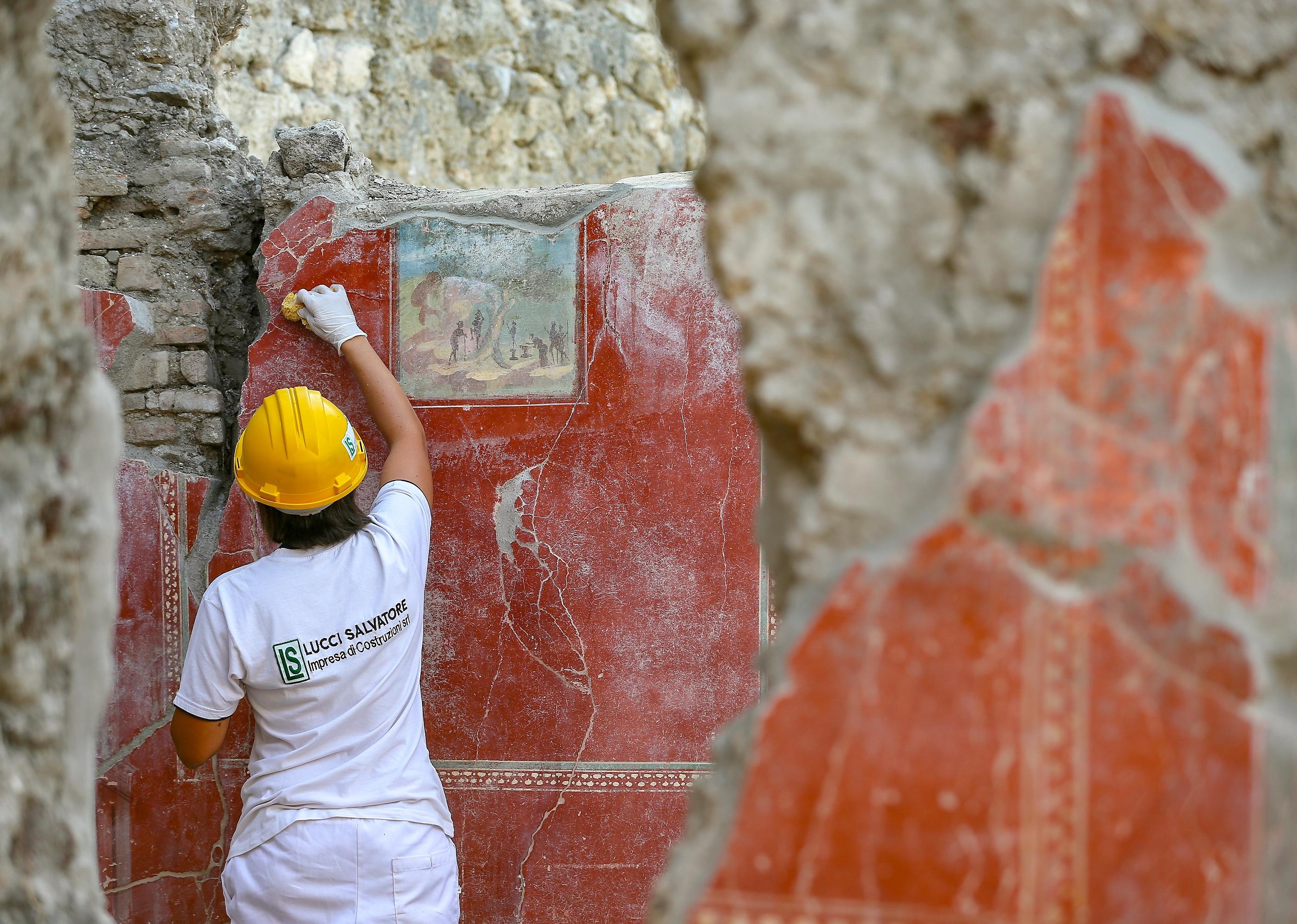 50 of the greatest archaeological discoveries of all time
Marco Cantile // Getty Images
50 of the greatest archaeological discoveries of all time
More than a century ago, Albert Einstein developed his famous theory of relativity. The idea that space and time are linked together means that time travel might be possible … one day, once physicists figure out how it works.
However, travelers and archeologists have known for centuries that the opportunity to step back in time already exists. Yes, really. By visiting archeological sites around the world, you can see how the city of Pompeii worked right before it was covered in volcanic ash, the lost Inca citadel of Machu Picchu, incredible cave drawings in Brazil and Spain, and even the wealthy trading hub of Petra—no flux capacitor required. Even just learning about archeological findings from home, like the Rosetta Stone and its captivating code or a 44,000-year-old pictorial story from Sulawesi, Indonesia, offers a deeper appreciation for collective ancestors and a humbling reminder of our place in the universe.
When it comes to archeological discoveries, you've got a seemingly infinite array of options to read and learn about. So which ones have made the biggest impact on scientists' understanding of humankind? To find out, Stacker took a look at 50 of the greatest archeological findings of all time, based on reports in news outlets (like National Geographic, Smithsonian Magazine, BBC News, and The Guardian), UNESCO World Heritage site listings, articles from archeology magazines, and other publications. The list includes important discoveries from around the world, ranging from the Americas to Asia, and even Antarctica.
While we're all stuck at home, there's no better way to transport yourself to a different time and place than by learning about fascinating archeological sites and discoveries across the globe. Click through to see 50 of the greatest archeological discoveries made throughout history—and don't be surprised if they inspire future travel plans, once it's safe to explore the world again.
You may also like: Oldest cities in America