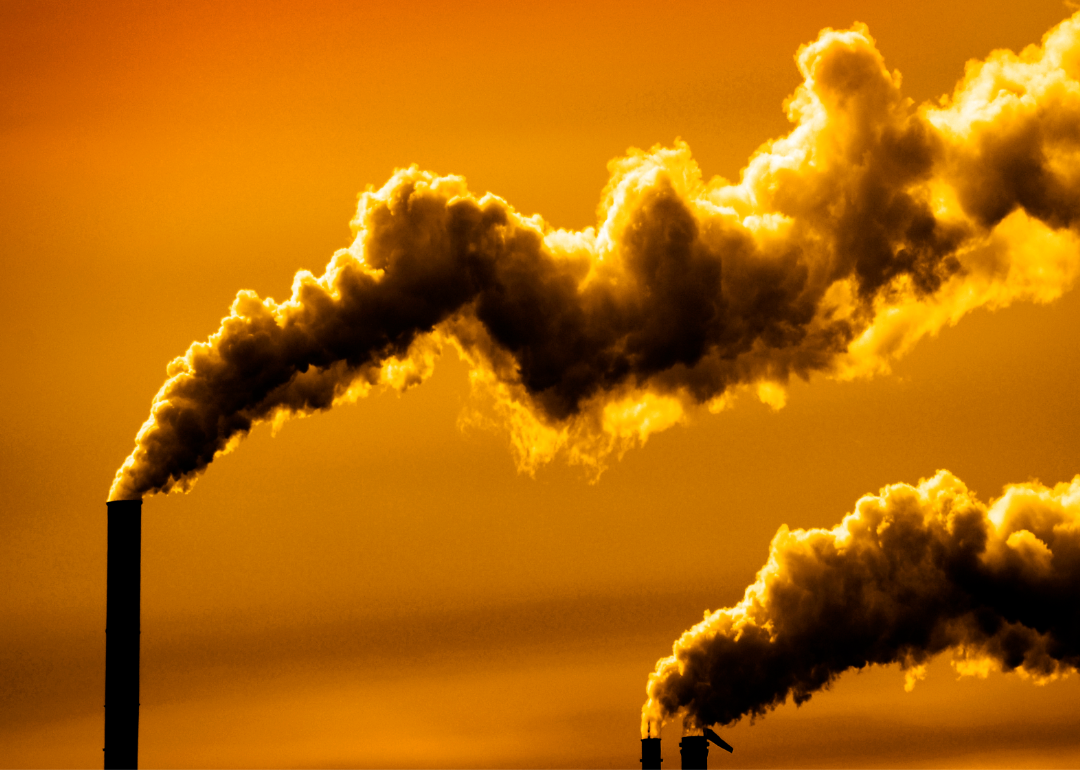 The 90 companies responsible for two-thirds of historical greenhouse gas emissions
The 90 companies responsible for two-thirds of historical greenhouse gas emissions
ExxonMobil, the fifth-leading producer of greenhouse gas emissions in the world from 1880 to 2010, has been planning since 2018 to raise its yearly carbon dioxide emissions by as much as 17% by 2025, according to internal documents reviewed by Bloomberg. The news comes in stark contrast to efforts to slow down the pace of global warning—and amid several of ExxonMobil's competitors, including BP Plc and Royal Dutch Shell Plc, announcing plans to reach net-zero emissions.
Despite the onus put on consumers to reduce their carbon footprints, just 90 companies around the world have been responsible for nearly two-thirds of greenhouse gas (GHG) emissions from 1880 to 2010, according to a 2017 Climate Change study by Brenda Ekwurzel of the Climate & Energy Program at the Union of Concerned Scientists and a team of researchers. In its study, the research team wrote that "the emissions traced to these 90 carbon producers contributed ∼57% of the observed rise in atmospheric CO2, ∼42–50% of the rise in global mean surface temperature (GMST), and ∼26–32% of global sea level (GSL) rise over the historical period, and ∼43% atmospheric CO2, ∼29–35% GMST, and ∼11–14% GSL since 1980." Stacker analyzed the study to rank the largest emitters by their atmospheric carbon dioxide contributions from 1880 to 2010. All values included in this story are taken from estimates using the "best," or middle scenario, the model described in Millar et al. 2016. Each slide also summarizes the best practices employed by the company and the country to reduce emissions and move toward a sustainable future.
Coal, oil, and natural gas are produced by 83 of these companies. The remaining are cement and building material manufacturing companies. Unsurprisingly, the companies most responsible for climate change included Saudi Aramco, Chevron, ExxonMobil, BP, Gazprom, and National Iranian Oil Company—companies spread across the Middle East, Europe, Russia, and the United States. The top emitter was China's state-owned coal and cement production company.
Half of these emissions were produced in the past 25 years, when globally, the awareness of climate change, GHGs, global warming, and rising sea levels has increased. During this period, while some noted oil giants and household names chose climate change denial and funded organizations that questioned climate scientists, others transitioned from being called an oil or coal producer to an "energy" company, projecting a cleaner profile.
Under the Paris Climate Agreement of 2015, 196 countries committed to taking steps to limit the rise in global temperature this century to well below 2 degrees Celsius. Four years later, global emissions still increased: by 1.7% in 2017, and a further 2.7% in 2018. In 2019, emissions declined in the United States and European Union but rose in India and China with an overall 0.6% rise worldwide.
The Intergovernmental Panel on Climate Change, the U.N.'s climate-science body, said in its 2018 Climate Change Land Report that to keep temperatures from rising, nations needed to halve their GHG emissions by 2030 and aim for net-zero emissions by 2050. According to Climate Action Tracker, which covers data and tracks about 80% of the global population emissions, the countries on track to meet their self-set goals are Gambia, Morocco, and India. Those seen as barely trying are Saudi Arabia, the United States, and Russia. Keep reading to discover the 90 companies responsible for two-thirds of greenhouse gas emissions.