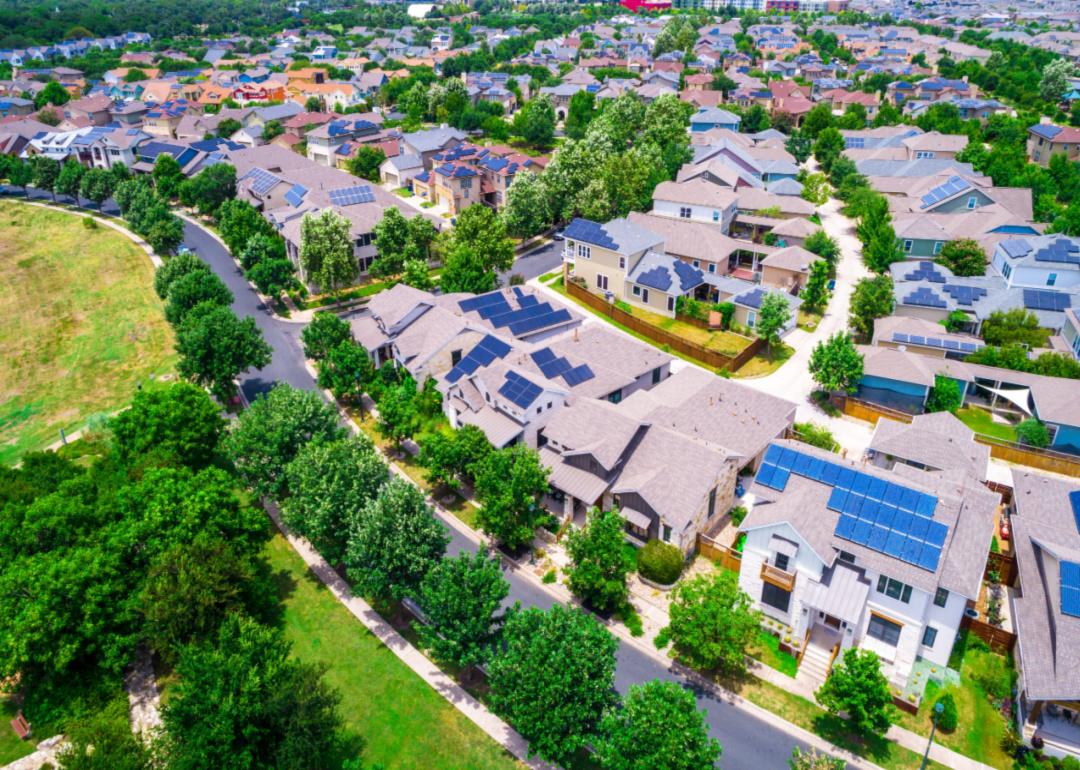 The amount of solar home energy increased 32% in 2021. Here's how it happened
Roschetzky Photography // Shutterstock
The amount of solar home energy increased 32% in 2021. Here's how it happened
Over the past 10 years, solar energy has experienced growth of 33% on average every year in the United States. As of 2021, there is enough solar capacity installed in the country to power 23 million American homes.
To get a bead on this clean energy trend, Stacker investigated how solar home energy has grown in the U.S. over time using data from the Energy Information Administration and other sources. Year-over-year growth can be explained, in large part, by the accumulation of several factors, including lower costs for systems, growing environmental consciousness around the environmental implications and impacts of energy development and use, and increased awareness of the cumulative energy savings solar offers.
Federal and state-level incentives, such as the Federal Tax Credit for Solar Photovoltaics, have bolstered affordability and accessibility, particularly for private residential consumers. The Biden administration's Inflation Reduction Act, signed into law in August 2022, included various benefits designed to urge homeowners to "go solar," including expanding the aforementioned federal solar tax credit from 26% to 30%. The act could provide the momentum needed to keep solar energy on the rise in the U.S., despite recent indications of a plateau; fewer homeowners have considered installing solar energy systems over the past 12 months, despite the growth of the last decade.
Solar-based cash flow isn't just going toward consumers saving money on energy bills or manufacturers selling panels. Solar energy is growing as an industry unto itself, creating jobs for hundreds of thousands of workers, both domestically and abroad. As of 2021, over 255,000 Americans are employed in the solar market across 10,000 companies spanning every single state.