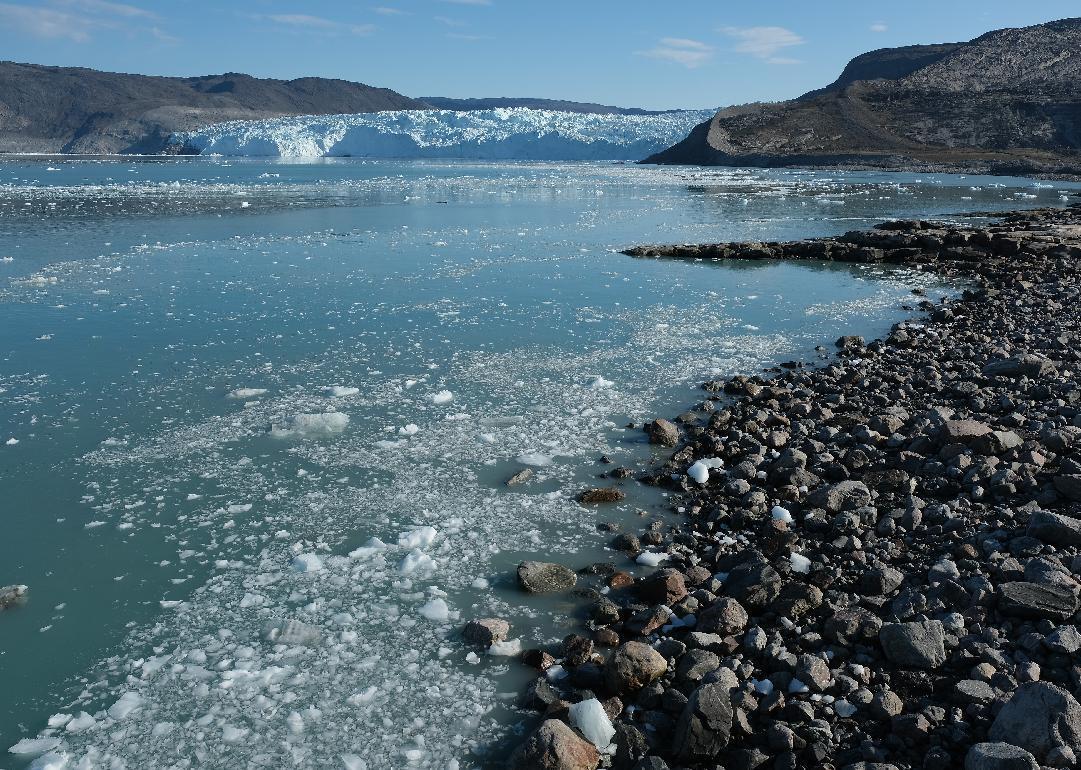 Dramatic satellite observations that show the true scale of Arctic change
Sean Gallup // Getty Images
Dramatic satellite observations that show the true scale of Arctic change
The Earth has been through some devastating environmental episodes in the the last year alone, including fires in Brazil, Hurricane Dorian devastating the Bahamas, and record-breaking temperatures in Paris. But nowhere does the rate of environmental change or its impacts occur more quickly or severely than in the Arctic.
When something changes in the Arctic, things closer to home can change as well—sometimes in a more amplified way. Melted land ice in this region has been responsible for roughly 60% of the global sea-level rise since 1972, according to the National Snow and Ice Data Center (NSIDC). But because the Arctic is thousands of miles away and for some exists merely as a childhood trope for Santa's headquarters, that change can be hard to understand. 
Satellite images of the Arctic promote conversations about climate change and allow people to understand a relatively inaccessible place. To explain and contextualize the impacts of climate change in the northernmost part of our planet, Stacker used maps from the Satellite Observations of Arctic Change project. Resulting from a collaboration between the NSIDC and NASA, these maps use a specific metric to display how current conditions in the Arctic compare to those of the last four decades. Some examples of the parameters include surface air temperature, snow cover, and water vapor levels.
The interactive images use data from 1979 to 2017. NSIDC Senior Research Scientist Walt Meier told Stacker in an email that images from October would be the most representative of change. That's because while the sun's northerly position has remained constant, smaller amounts of sea ice have caused uncharacteristic changes in air temperature and water vapor.
Therefore, five of the eight images presented in this gallery use data from October 2015. The remaining three images include the most recently available data.
Read on to see satellite observations that show the significant scale of Arctic change.
You may also like: 25 terms you should know to understand the climate change conversation